Last but by no means least, let's talk some FirstSpear booth action at SHOT.
They've never been a company to save many things specifically for the show. They just release new product as and when it's ready to be released basically, which is generally what I'd expect from a company neck-deep in manufacturing the best equipment for the people who need it the most. However there were a couple of items on display I'd not seen previously and of course it's always a brilliant opportunity to actually get hands on with kit.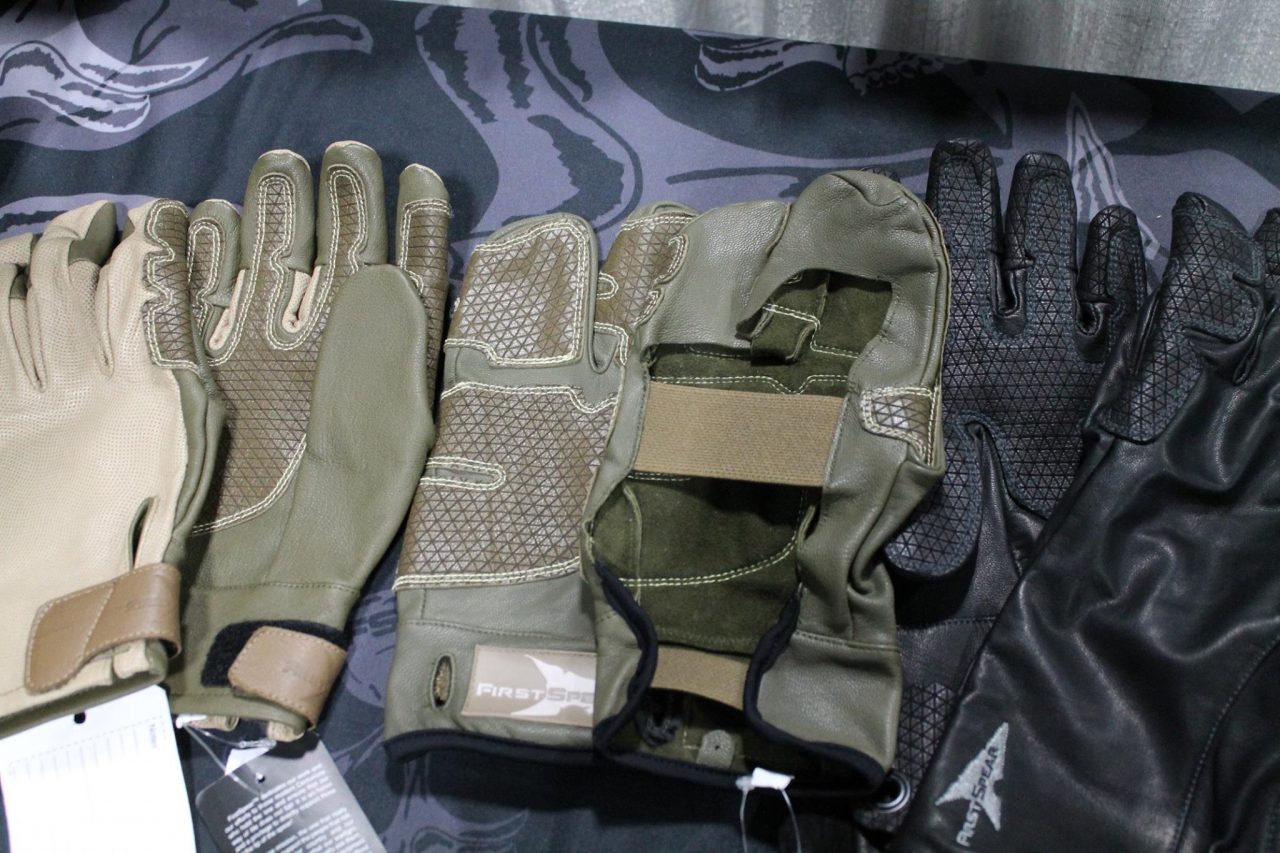 First up there's new fast roping gloves and mitts. Personally I've only ever flown in helicopters and stepped out on to the ground, but whether it's a flight in a Blackhawk, Chinook, Puma or anything else, the journey to where you're going is absolutely a crucial phase of any operation. So first off the gloves themselves (standard version and long gauntlets), which I tried on and are certainly thin enough, with good structuring and fit in order to allow a sound shooting grip; while of course still being sturdy enough for fast roping.
The mittens are probably the even better option since one can wear their preferred shooting glove underneath. Simply attach the mit at the wrist, very quickly don it for roping but then instantly remove with a flick of the hand to go right back to the base glove. Even then, the trigger finger can come through the 2-part finger section of the mit for emergency trigger usage, should the necessity arise. Alternatively the person can again just flick the hand to remove the mit and switch from rope to rifle in no time at all. There's a vulnerable time or window with a rotary aircraft that's low and hovering still – the crewman's MG mounts can never have a totally unrestricted arc of movement nor can the crew see everything going on, so the more eyes up and the more guns available at that crucial point, the better.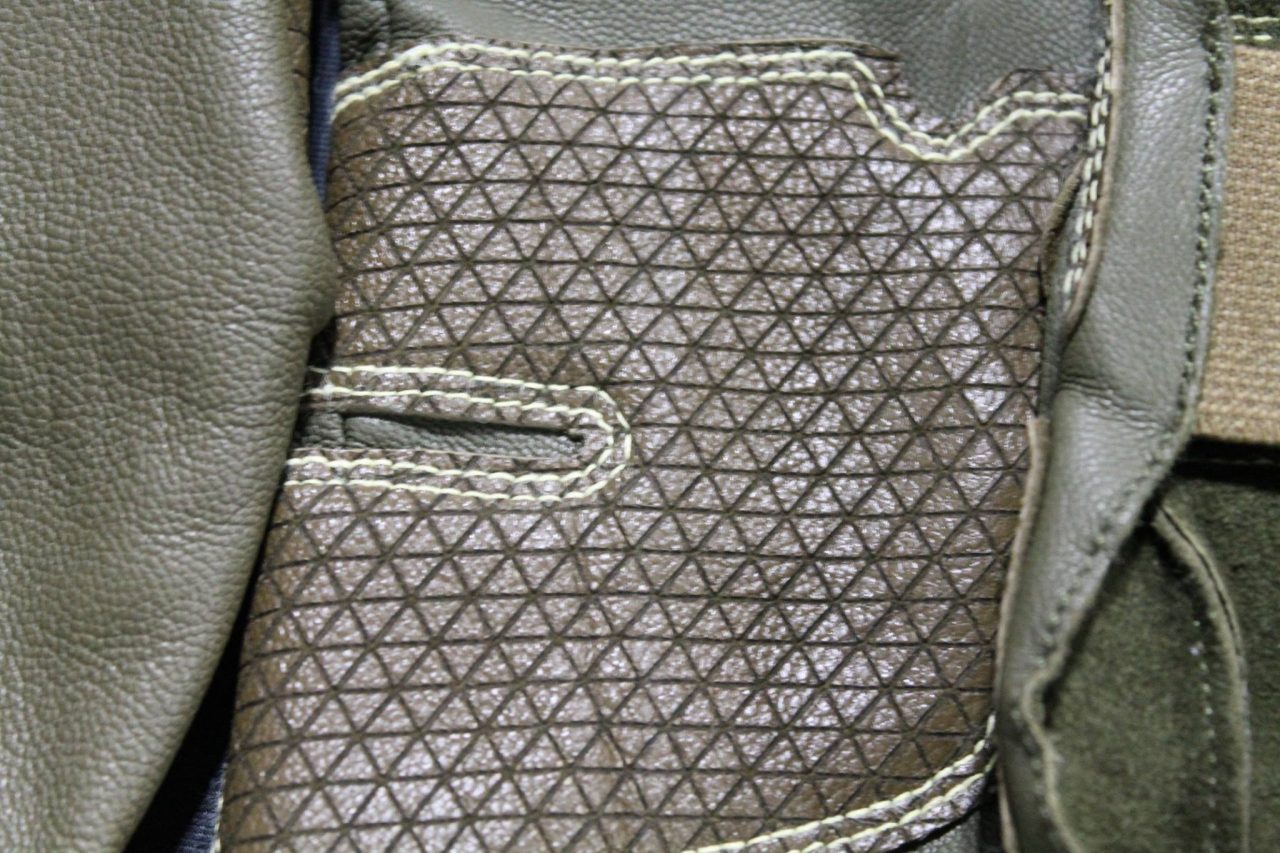 The patterned pads on the palms of both gloves and mits are a goat leather, which is already an excellent option for abrasion resistance, but the fibre bundles of the leather are then coated in microscopic plates of ceramic. Don't ask me how, but sufficed to say it is what's needed for the extreme friction of fast rope descent. To keep these pads thin and increase dexterity there is a layer of a material referred to as Carbon X between the ceramic coated leather pads and the goat skin used through the entire construction of the rest of the gloves. Carbon is of course an incredibly efficient heat insulator, which is exactly what's called for in this specific area.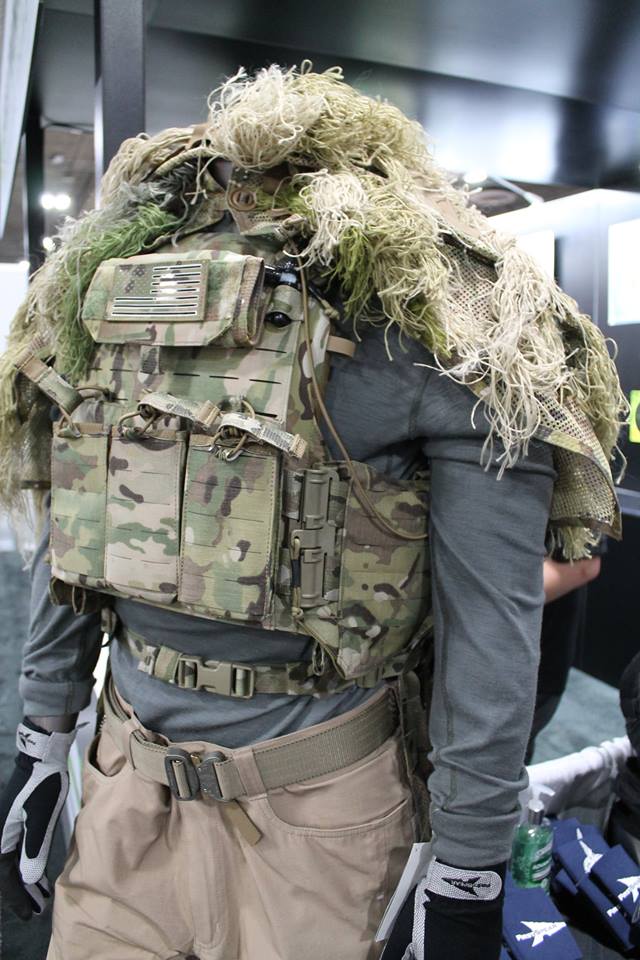 Next up for new gear is the Centurion pant, a first from FS. To be clear, this is not a combat cut trouser for maximum effectiveness in a fight with tons of pockets and stretch panels. It's a much simpler offering for outdoor usage, range practice, shooting courses and perhaps applicable to police usage.
I didn't get the full details on my visit to the booth since these are a brand new product, literally just sewn together to come to the show for the FirstSpear staff and the mannequins. Soldier Systems Daily of course does have quite a few details which are worth checking out:
http://soldiersystems.net/…/…/26/firstspear-friday-focus-10/
The headline features for me are the integrated belt, with the same biothane materials as the FS Line 1 I reviewed a while back, also the internal padding across the hip bones to buffer against holsters and spare mags on the sides of a belt. I'm also a big fan of the stretch pockets that bridge the standard front and rear 'standard' pockets, they're ideally placed for quick access to items like pistol mags and lights.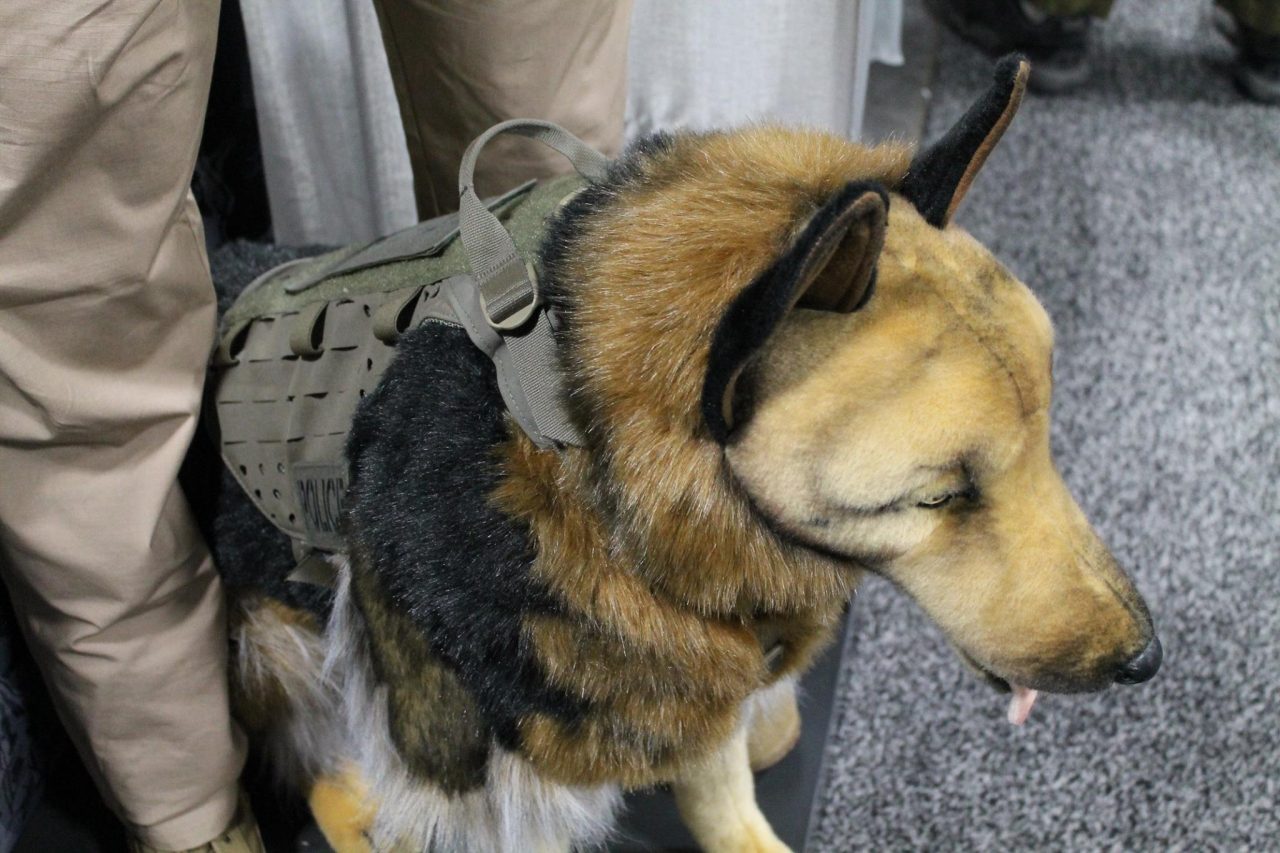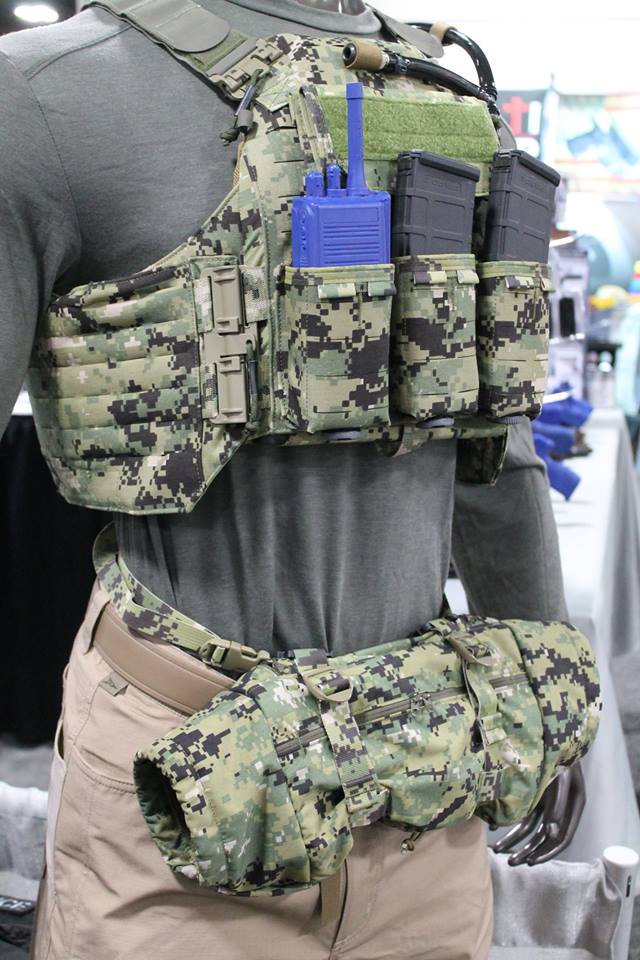 There's a few other shots thrown in just for the sake of taking a look at some top end kit, especially in the AOR2. There's a close up on the pull tabs since I've got a couple here now that I'll be trying out at some point. They're not unique on the market necessarily in terms of general shape, but compared to the bad old days of fabric tabs on shingle pouches that would always end up laid flat on your mag bases, pull tabs like these made of modern materials are certainly the way to go.