Generally speaking we take 'combat cut' in a lower body garment to mean that said garment will include stretch panels for increased range of motion, as well as the facility to mount integral knee pads for joint protection with perhaps a few more pockets than a standard issue field or barrack equivalent garment. As far as an MoD issued combat type trouser in official MTP goes, what you see here are the only type currently existent to my knowledge.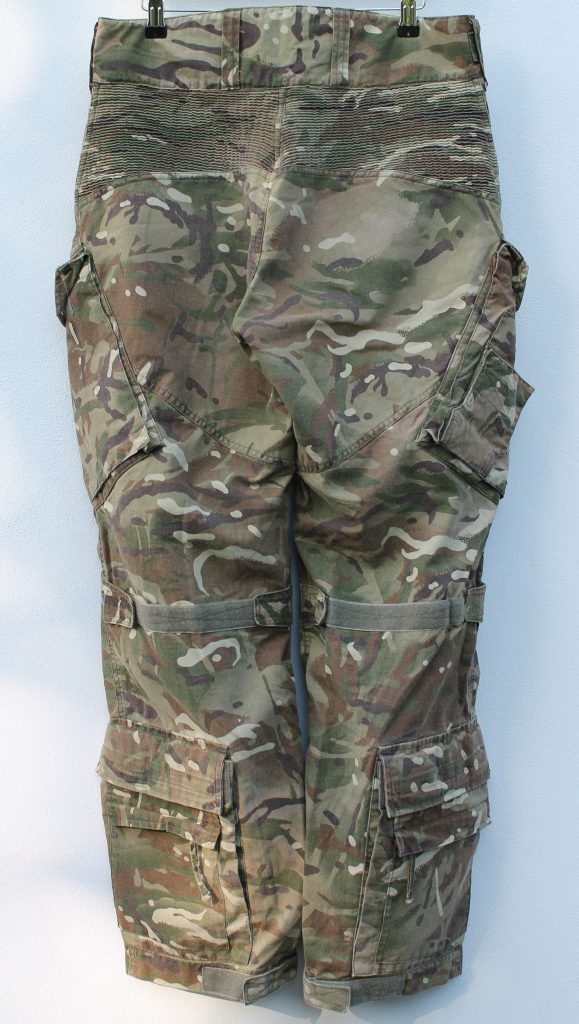 The Future Aircrew Clothing System (FACS) comprises various pieces of equipment and amongst them is a 2 piece Flame Resistant uniform comprising UBACS and combat trousers. Before FACS was brought in to circulation, British military aircrew in certain roles who wear camo in place of plain green flying suits (mostly helicopter crews) were issued FR uniforms in patterns and cuts very much similar to their commonly issued Poly/Cotton equivalents; I've seen examples in FR MTP that looked just like CS95 for example. These are older clothing items are identifiable externally by a slightly different colouration to PYCO MTP and a slightly greater propensity to fade quickly. There were a few variants produced over recent years in, to include the CS95 cut, an interim cut without a non-FR equivalent which was then followed by the latest FACS cut. There were not just combat shirts made in each system, but also field shirts and smocks as well with the earlier patterns employing more of a conventional CS95 or PCS style trouser.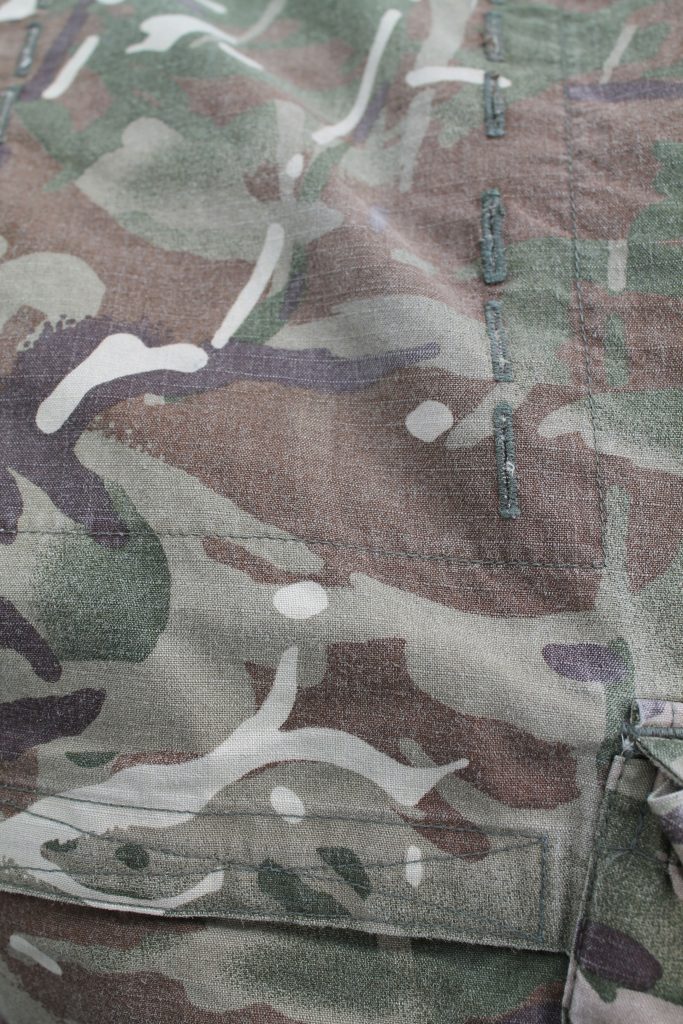 The FACS trousers allow for fitment of the D3O Trust HP Internal knee pads and you can see the button holes sewn to the fronts of the knee areas that facilitate such. There is also hook and loop fastenings behind the knees to secure the pads tightly against the wearer and minimise shifting. Other companies such as PLATATAC and Clawgear who presumably don't wish to infringe on Crye Precision's knee pad patent also offer tactical trousers that fit the D3O Trust HPs and have done so for a fair few years now.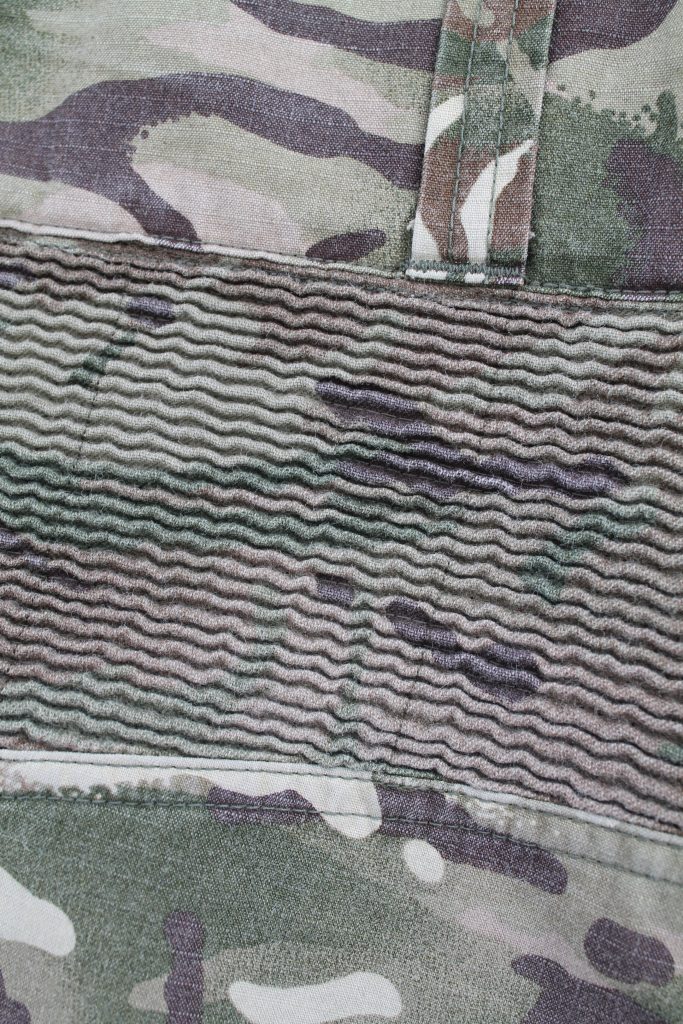 Waistband closure is via velcro and zip and there are waistband adjusters, both quite similar to those found on Crye G3 combat pants. There is a sizeable stretch panel at the rear of the lower back, though no stretch around the knee pad pockets. The standard rear pocket is deleted and where PCS makes extensive use of quiet buttons, FACS makes extensive use of noisy velcro and zips, for hopefully obvious reasons being a piece of flying clothing.
The conventional upper front pockets are the same as just about any other trousers made in the last few hundred years and the main cargo pockets are located and oriented roughly the same as those on PCS. Those cargo pockets do however include zip access from the sides which is important when personnel are seated and they also have extra external storage for small navigation and extraction items, such as strap cutters and small knives that aircrew often carry. Then there is the addition of a double ankle pocket, with velcro closure on the larger section and zip closure on the smaller section. Lastly the ankles feature velcro cuffs again much like Crye G3 combats.
The Para-aramid in the fabric blend is found in Crye's FR clothing amongst many other brands. The Lenzing AG fabric that constitutes the majority of the mixture is one that has already seen significant use in US military FR clothing.
Hopefully I will at some point in the future have the matching combat shirt that completes this set available for photography and discussion.