Many moons ago when the Costa-Haley Magpul instructional videos were all the rage, the coolest bb gat you could have (on the forums) was a black SR-15 or 16 with as many real Magpul accessories in FDE fitted to it as possible. The licensed PTS replicas of the time were a close 2nd place, but either way it had to be the MIAD grip and CTR stock, because the MOE grips and stocks were similar but cheaper, so not as much of a status symbol.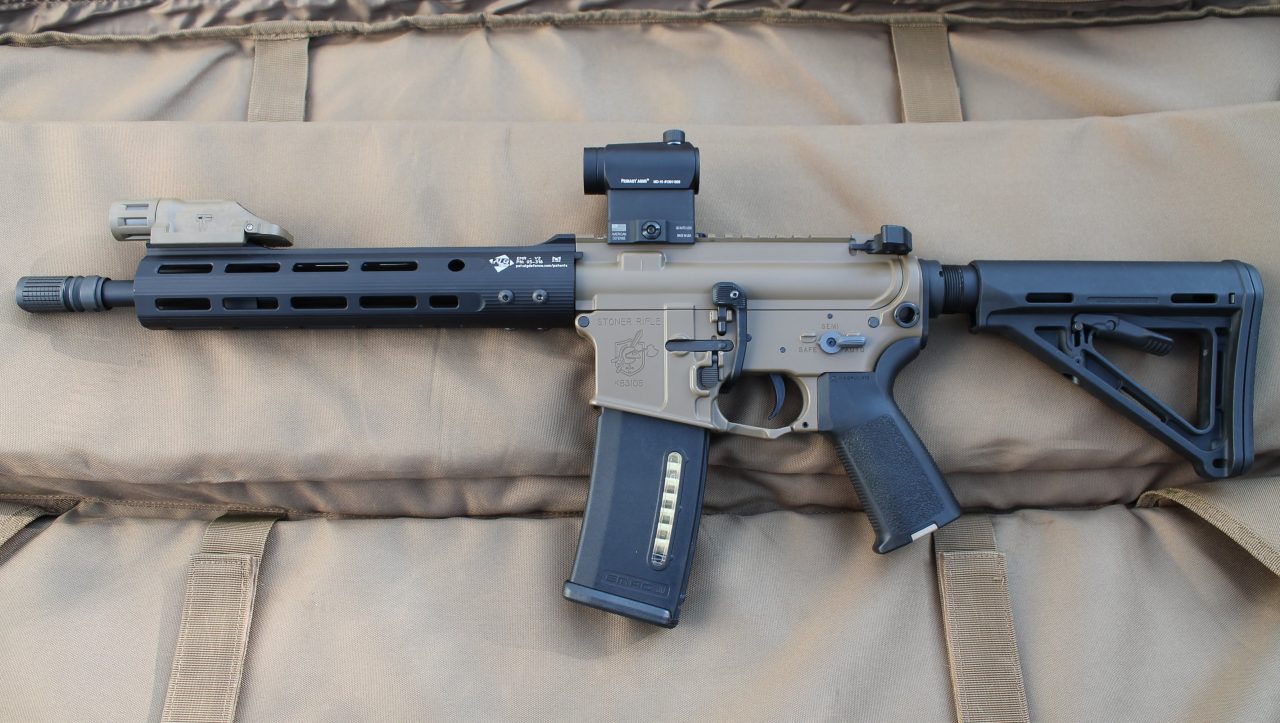 I've never enjoyed creating the exact same thing as everyone else or just doing another carbon-copy of whatever was in vogue (hence not currently owning a Mk18 replica) so I gradually put together what could be described as the film negative of the aforementioned template, with a few alterations over time to stay modern. It ended up being a really light and handy AEG.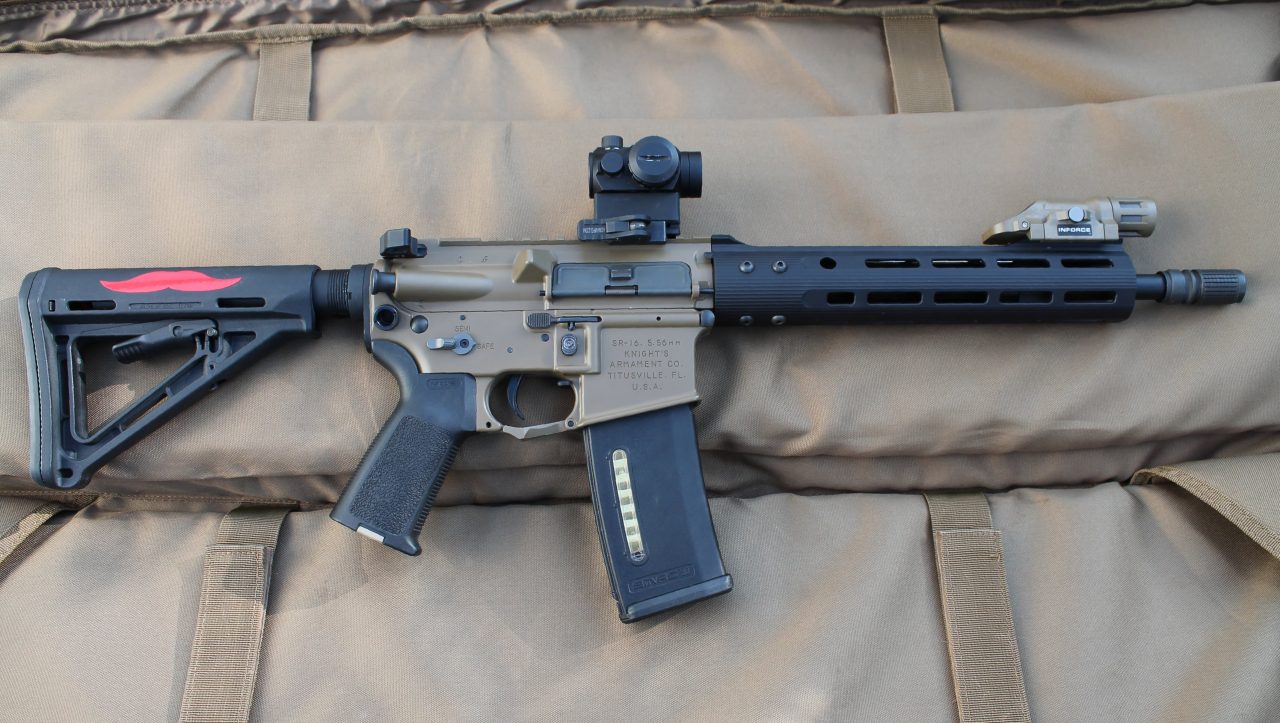 This is a long discontinued model of VFC SR-16 in FDE, which originally actually looked a lot better with colour matched crane stock, A2 pistol grip and KAC quad rail. I added licensed PTS MOE stuff in black for the plastic parts and an ALG Defense EMR V2, along with some other minor accessories – when I featured this build here previously, it had the ALG rail with no picatinny along the 12 o/clock but this one makes more sense overall for me. The barrel has been left as a replication of an 11.5″ and with the forend weighing only around 8 ounces it's a very manoeuvrable configuration.