I imagine a few of you folks are running the M4-based NGRS/EBB rifles from Tokyo Marui so products for the SCAR are perhaps less interesting, but personally I've got a lot of love for my 10.5″ SCAR-L. Overall performance in stock form has been just that bit above my SOCOM AR models and the inclusion of selectors that are not only ambi but feature a 45 degree throw is a huge plus, one that doesn't get nearly enough positive press in my opinion.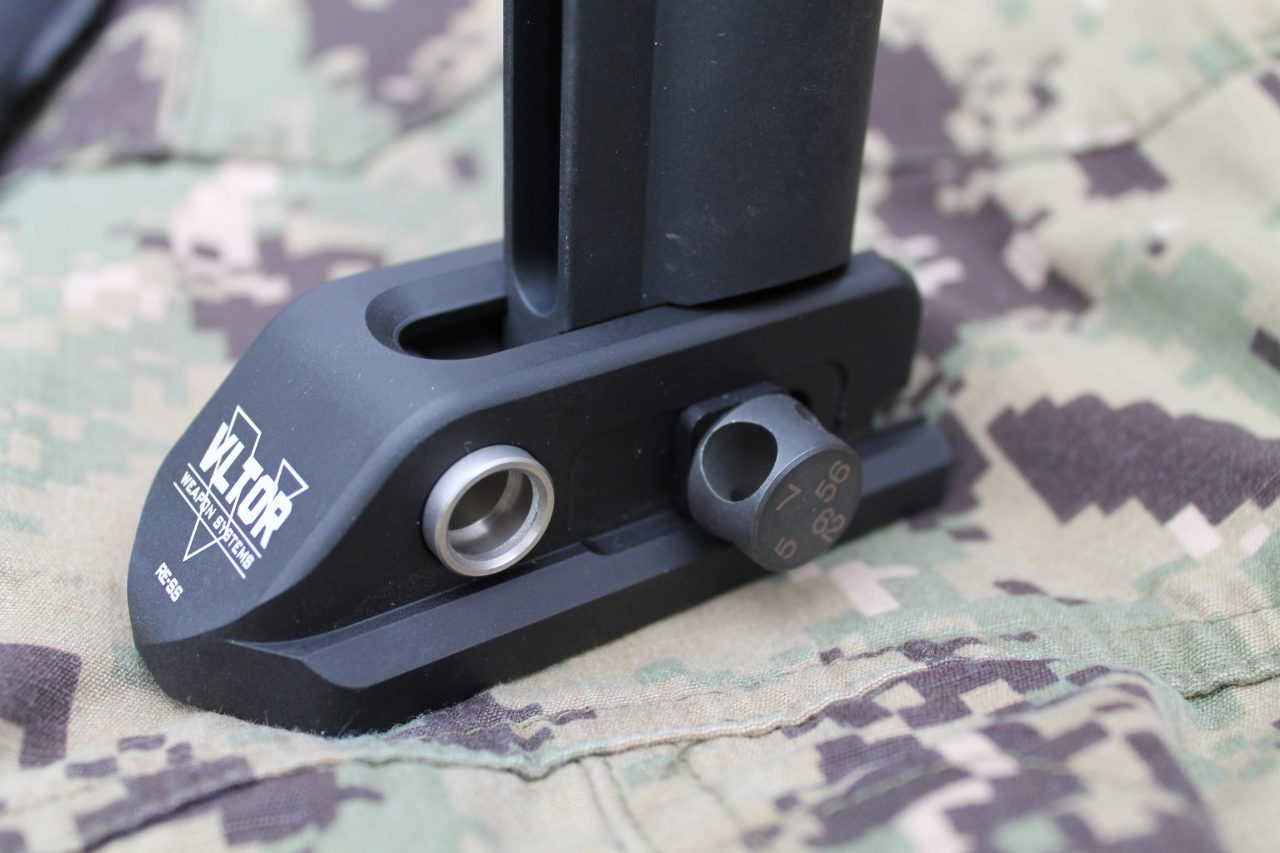 Ergonomic downsides of the gun do include the height of the upper receiver/forend by comparison to a modern AR and the A2 style pistol grip. Also, as is often the case with TM plastic, the stock developed some serious creak after a few skirmishes and the fact it can be folded, extended and adjusted for comb height meant the internal battery space was pretty poor considering the sizeable external dimensions. However, being the fan that I am of putting AR parts on anything within reach I opted to fix the stock issue via the Angry Gun replica of the VLTOR AR stock adaptor for the FN SCAR.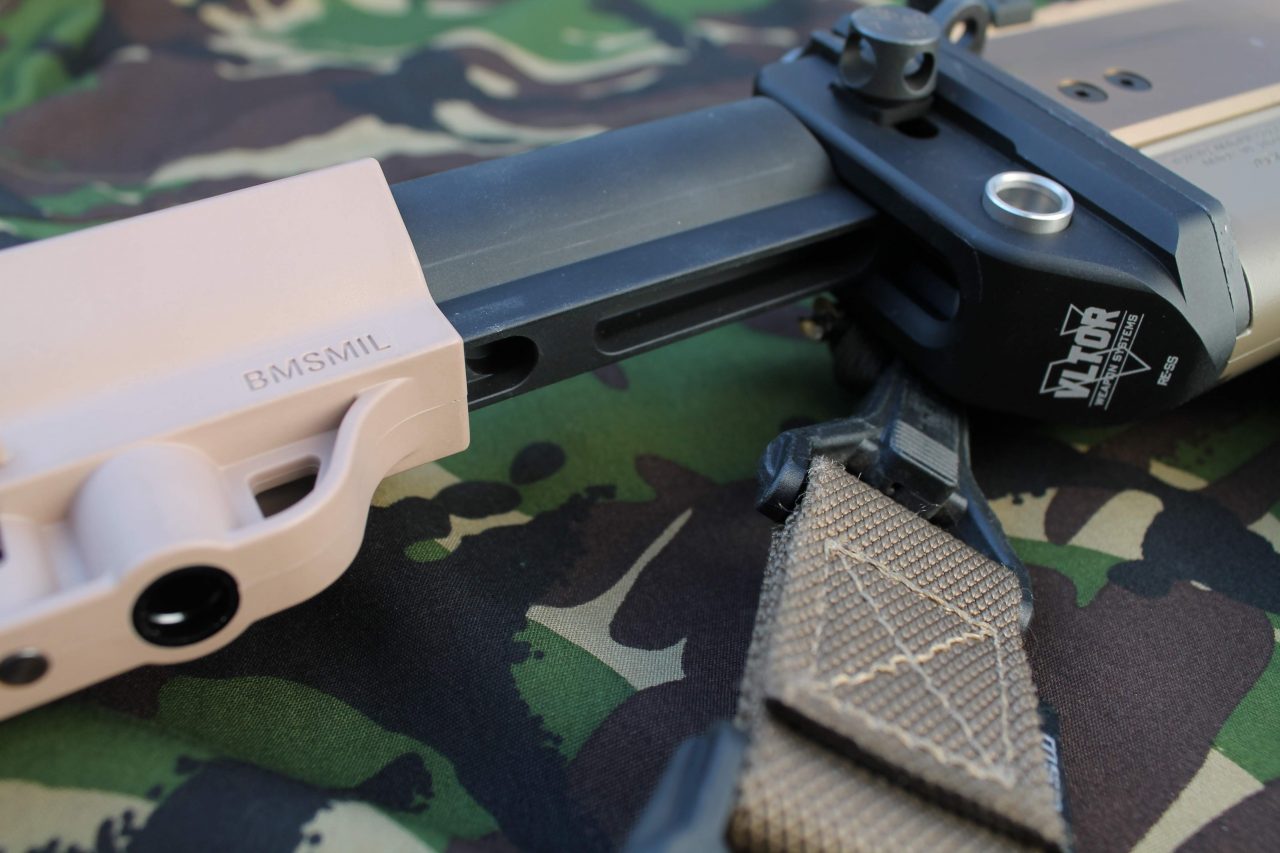 You lose the folding functionality, however the wiring is more securely housed and protected with this solution and of course the creak has been removed entirely. There are rotation-limited QD sockets on both sides and in good locations at the base of the buffer tube. The entire tube can be adjusted up or down depending on where you like your cheek weld and of course there are 6 positions for the stock itself. I've opted for a Mission First Tactical Battlelink Minimalist since it is ridiculously light, easily removable for battery access and the slightly different shade of tan goes along with the multiple other shades already on the gun. Kind of an HK RAL rifle vibe in that respect.