Arc'teryx Khyber 50 in Wolf. Quite a feat of engineering.
I'm not going to even attempt to review this pack because the only reasonable way to do so would be after spending many days hiking with it at the minimum and I didn't join the air force to not spend my time in cushy hotels. In future however if I do embark on any sort of adventurous training (AT) through work this will likely be the bag I end up using. There are in depth reviews already published online though at this point the bag is long out of production and only going to be available through classifieds and other personal sales. The replacement products now offered on the LEAF site are the Assault, Khard and Drypack lines and there are no 50 litre options, just bracketing bags in the form of the Assault 45 and Khard 60. All are distinctly lid-less and follow the clam shell design philosophy, which it has to be said does become very appealing after you've spent enough time fishing for things in the bottom of a large bag, trying to hold other gear out of the way with one hand and searching with the other before eventually unloading it all in frustration.
Gear Whores Anonymous was kind enough to post on Instagram about the pretty crazy clearance sale that was running on these things over at LA Police Gear back in late 16, down from something like $500+ to sub $200. Grey, Croc and Multicam were on offer but I knew the size was inbetween what I'd need for any work purposes so I steered clear of the MC and Grey of course is far more palatable for urban usage than a shade of coyote brown. 50L on the other hand is just about small enough to be reasonable to transport on a train or throw in a car boot with other people's bags to accommodate perhaps a few days in the woods (if you pack conservatively, climate dependant of course) or maybe a week in the city. Though obviously there's many caveats to both of those.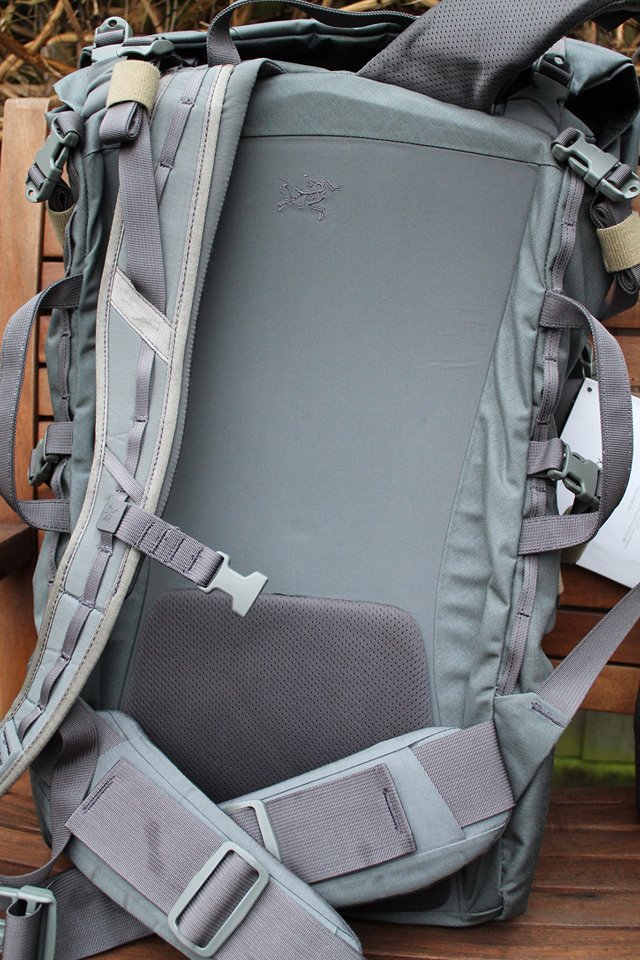 A lot of duffels and the issue black deployment bag, for example, may have more raw capacity but if you're envisaging carrying your belongings any distance then the backpack format is of course the preference. I often see people on the London underground in full hiking gear with bags at least this size and I'm never quite sure why, but I imagine if you're perhaps moving from one hostel to the next on the minimum possible budget and carrying all your clothes for a multi-week trip then again the pack format will be a lot more practical than a suitcase or duffel.
I have other packs in the 30L range that are also not tactically-coloured in any way and great for international flights, weekends away etc. But before owning this bag I had nothing above 35L and the Khyber gives me the option to carry a good quantity of stuff in a pack that features no external PALS loops or velcro fields and is entirely unobtrusive in terms of colour. In terms of construction and features I'll just say this pack feels more like it was built architecturally than sewn, even with the 2 included frame bars removed there is zero sag or bend when stood up. The back and the shoulder straps in particular are the most sculpted pieces of sewing work I've ever seen on any piece of gear. They almost give an impression of being unforgiving and overly stiffened but again this is something that can only be determined through a good amount of use.