For more background on the DPNU uniforms check out my post covering the shirt right here.
Overall a relatively simple garment with 5 pockets total and velcro adjustment at the waistband.  I am actually somewhat surprised that they went to the expense of including the pleating in the knees, but these stitches do help in allowing free movement when kneeling and it is perhaps common for sailor to have to kneel, squat and crawl in to narrow spaces on ships and especially submarines.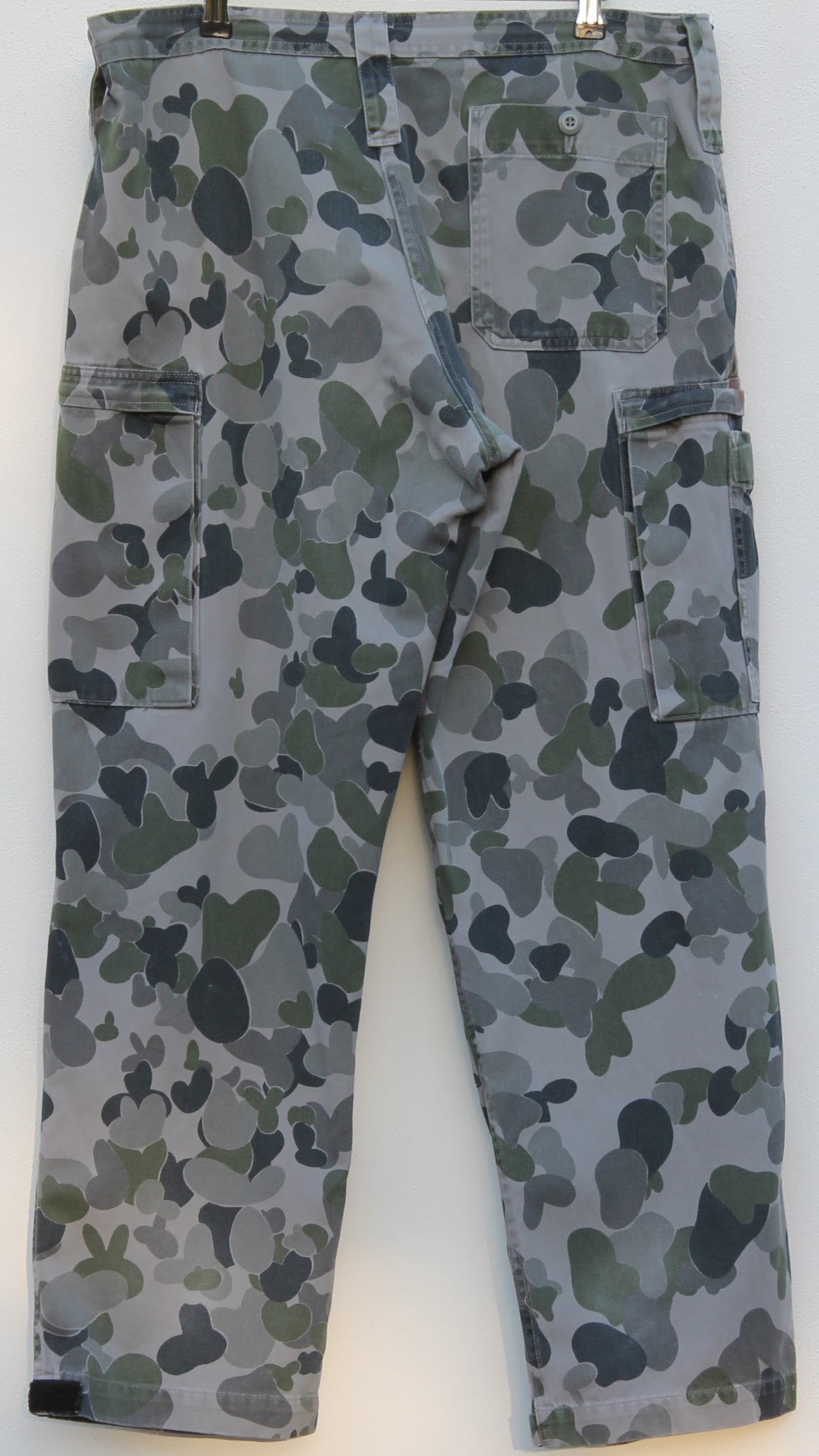 Belt loops are extremely wide as is typical with standard issue trousers in order to fit traditional 2.5″+ barrack wear belts.
On the rear the only feature top mention is a simple, flat pocket closed via button.  Also note that the ankle cuffs are adjust from the back to the front, whereas most typical American-style ankle cuffs tighten from front to back.
Side cargo pockets close via covered zips which appear to be brass and are the heavier duty vislon type.  A very unusual choice for a trouser pocket but this is perhaps due to the salt water environment a sailor would be working in.
The narrower rectangular pocket on top of the standard cargo lacks a flap but is pleated with a spit at the top and elastic running through the opening.  It's an unusual shape and only features on the right leg.  Given that it doesn't have much in the way of general utility, my best guess is that it must be specifically sized to house some standard issue item like a key, tool or item of documentation that all personnel are required to carry.