Here's another AOR shirt from the earlier days of the US using the patterns, this time from Beyond Clothing.
It's a fairly simple construction in most aspects, just the 4 pockets, nothing to see on the back and only buttons for closures. The stand-out weird feature is that literally the entire thing is made of a stretch fabric, vaguely akin to the nylon/spandex mixture used in the stretch panels on Crye G3 combat, but slightly lighter and with even more elasticity. It's a very odd feeling garment to hold and wear, it doesn't hold it's shape at all, like the opposite of a tailored suit. If you just hold it loosely it'll slide over itself right out of your hand, like a slinky going down stairs.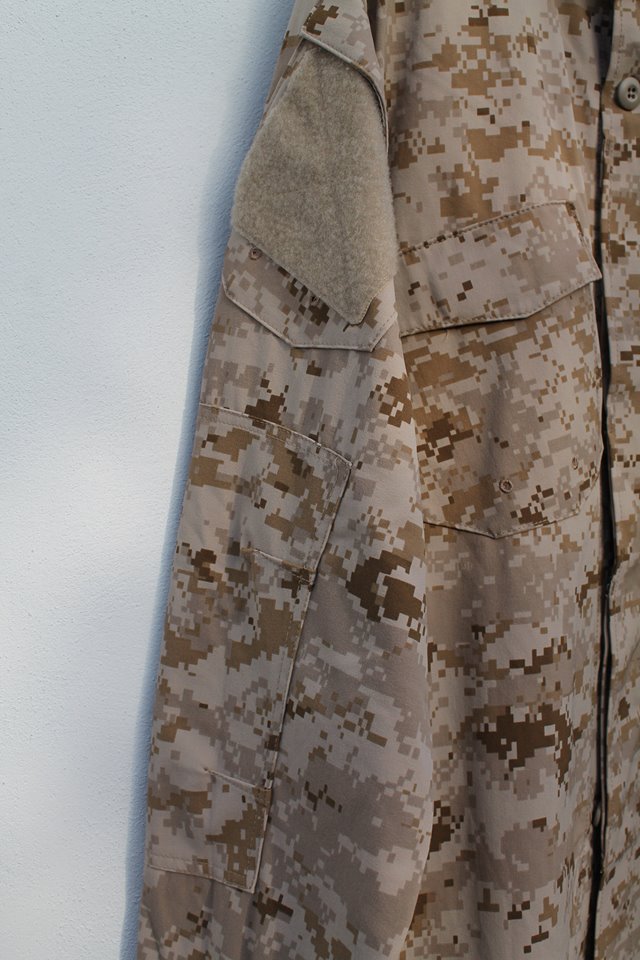 What the intended purpose is exactly I'm not sure, I'd imagine this fabric would be extremely quick to dry which might come in handy for the sort of people who get issued AOR, but then again if they're wearing AOR1 instead of 2 then going swimming is generally going to be less of a concern overall, one would assume.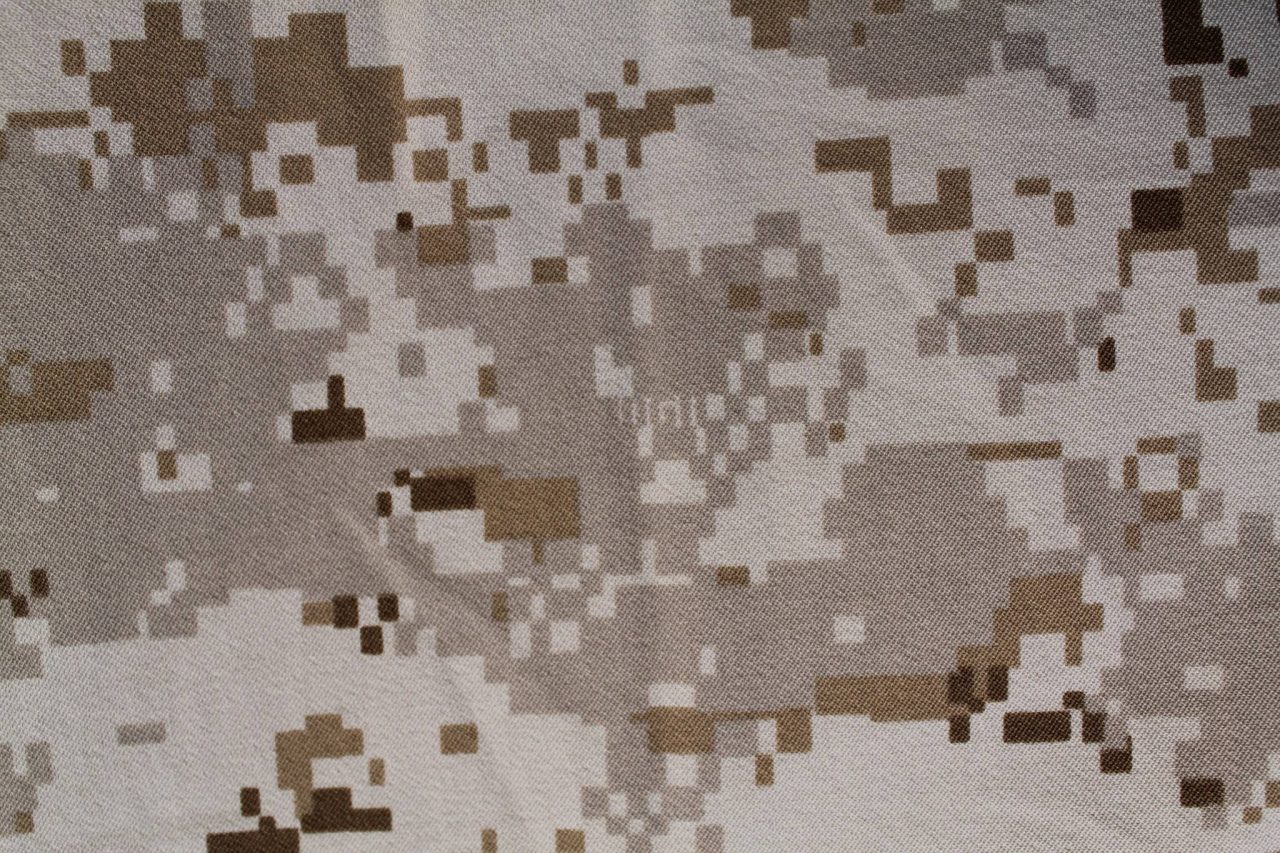 I have seen the matching trousers come up for sale one time over the years, but I'm not sure how resistant to snags and rips the fabric would really be so I decided not to take the plunge. Also, as mentioned, this fabric does just feel strange to wear. These sets were manufactured quite a few years back (the label in particular is an old Beyond design) and generally aren't very common; but it's definitely a cool piece I like having in the collection. Apart from anything it really takes people by surprise when you hand it to them.