I've got a lot of Crye Precision G3 stuff to post in the coming months folks and, I have to admit, there's not much new I can say about it all that hasn't been said before by someone else. This is the problem you run in to with buying a type of gear that's been on the market for the lion's share of a decade and pretty much represents the end-game of what's achievable in apparel using a given type of material. Looks like I'll be scraping the barrel in the old noggin for vaguely-related subjects to chat about when accompanying some of these pictures.
Today, some G3 Field cut lower-halves in the arguably most timeless of all colours, Ranger Green.
The AC/Gen 2 field pants varied really rather significantly from the combat cut ACs, but the gap narrowed in Gen 3. From what I've seen of G4, the differences will be even smaller still, which personally I'm a fan of since the combat cut is the more popular overall and it means you've got a better idea what you're getting in to by comparison when buying fields.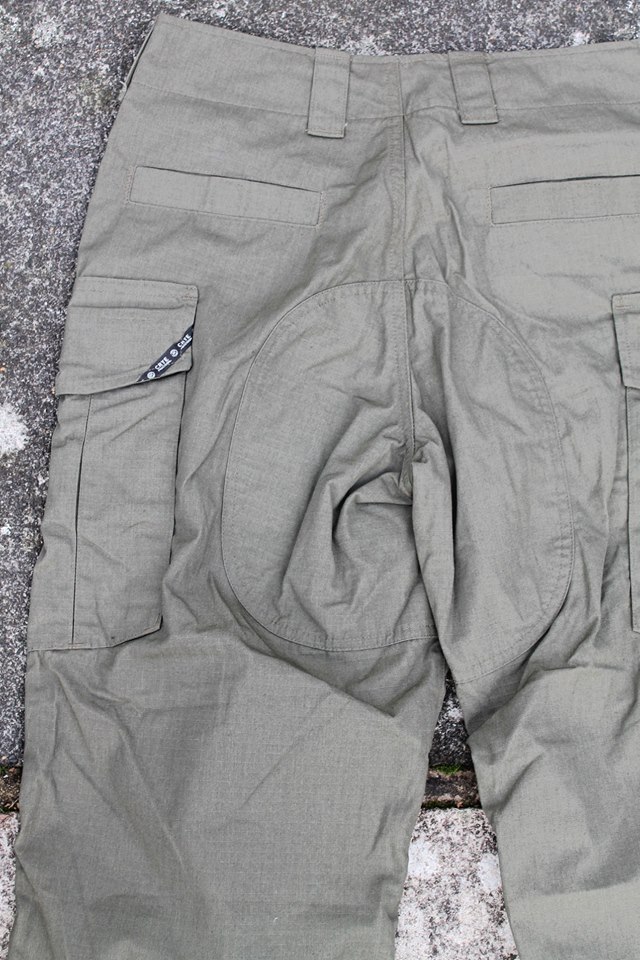 The key features in the field trousers that are most noticeable vs the combat are as follows:
-No stretch panels at all, just 50/50 NYCO throughout
-Draw-string ankle closures in place of a velcro tab
-Fully enclosed pad pockets for the field knee pads, which are basically the combat pads minus the rubbery moulded piece
-No knee pad height adjustment
-Velcro closure on the upper rear pockets instead of zips
-No padding in the waist band
-Waist size adjustment tabs not present
-Button topped fly instead of a velcro tab above the zip
Quick run down off the top of my head, there will be some other details I've missed. There are still 10 pockets total, with elastic retention in the primary cargo pockets and the field pads still do a pretty good job in terms of joint protection.
The thing I primarily dislike personally is the fact that the knees wear through so quickly on trousers like these, the fabric being pulled taut over the front of the knee pad causes the point that touches the ground to undergo an awful lot of abrasion. The combat pants have cheap external kneepads that can be swapped out in under a minute and competitors often reinforce this area with either a webbing strip (a la Arc'teryx) or a layer of cordura on top of the NYCO. Crye actually did just the latter in their Gen 1 uniforms, but cut it from G2 onwards to save weight. Thing is of course they design stuff for people who get it issued and free replacements, so longevity isn't really the main priority.