For part 1 of this 2 part article looking at the features on the Gen 2 Army Custom field uniform set head to this post for information on the shirt.
The AC Field pant comes with 10 pockets along with the ability to mount knee pads just like the Combats, but there are some variances in those areas, there are also no stretch panels whatsoever.
Up front the zip/velcro combination seen on the fly of the combats is replaced entirely with a set of buttons.  Most noticeably of course the open fronted knee pad pockets of the combats that mount a foam/plastic pad are replaced with an entirely enclosed pocket, in to which relatively simple foam pads can be fitted.  Something very minor that could be considered an upgrade on the fields is that the seam which seals the bottom of the small front-of-thigh pockets isn't shared by anything else as it is with the top of the knee stretch panels on the combats.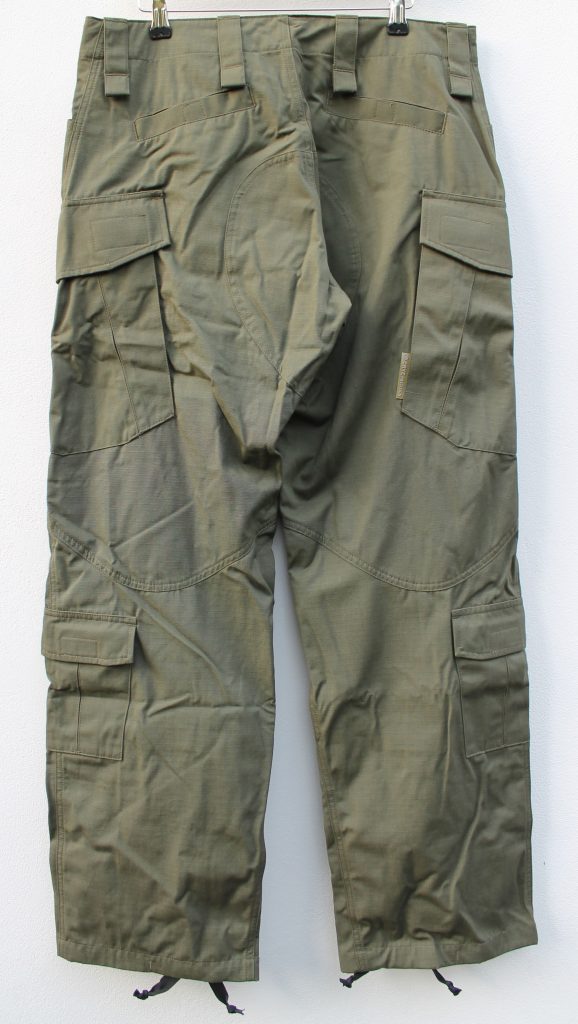 You get 6 belts loops, all of them tall enough for a 2″ belt, extra wide, fully bar-tacked top and bottom and all with extra hanging loops at their bases.  Where the combats' rear pockets are secured with flaps the field pants are open topped with just a small square of velcro that partially closes the access slots.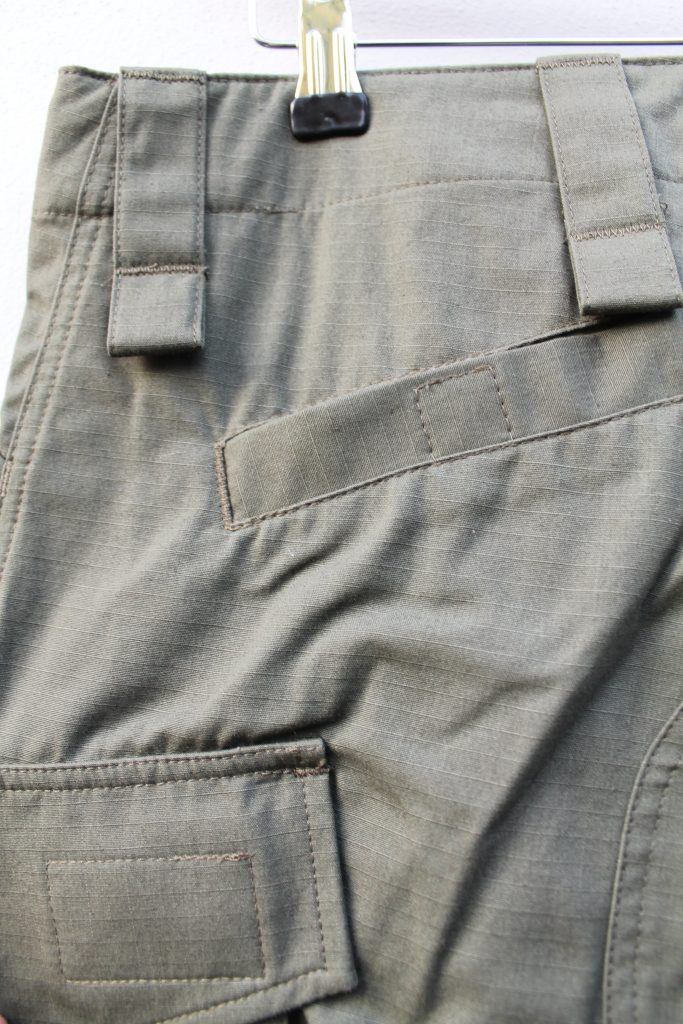 On the lower legs you'll notice the knee pad adjustment tabs are missing on the rear and the calf pockets are moved a noticeable distance higher up.  The velcro ankle closures are also replaced with a much more traditional style of drawstrings in almost the exact same style as US issue BDUs (similar to CS95 and PCS as well).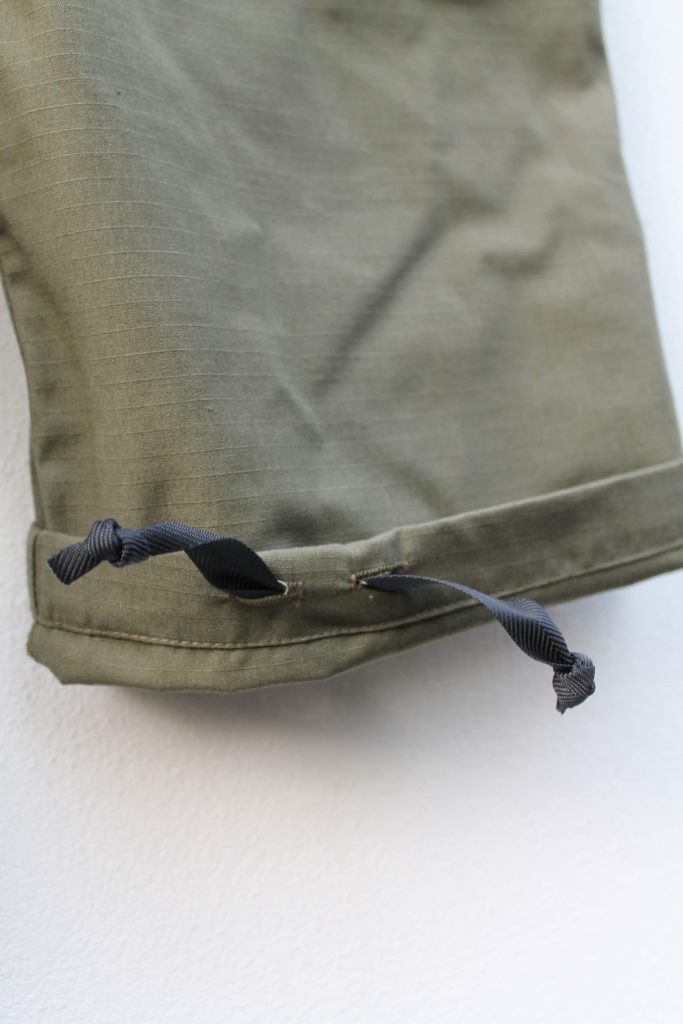 50/50 Nylon/Cotton Ripstop is the main fabric again as you would expect and just as with the shirts an awful lot of sewing time and skilled labour clearly goes in to every pair of these trousers.  The stitch-per-inch count is high, many key seams feature double rows of stitching and there are bar-tacks all over the garment in a myriad of important areas.
Fit is, again, baggy especially by the standards of the modern fashion world but when you have an item of apparel made entirely of a non-stretch fabric then that extra room in the material can be quite crucial to maintain unimpeded mobility for the wearer.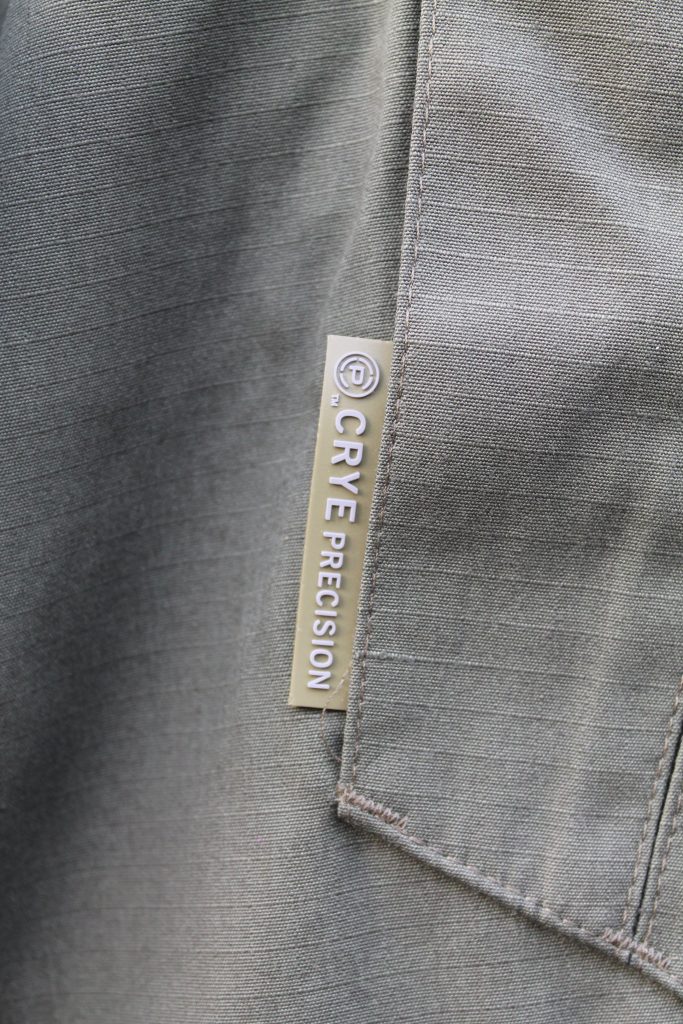 Both these pants and the G3 variants that are similar but still in production at the time of writing are excellent all around.  While they do lack some of the specific added bonuses of the combat cut they are still certainly in a league above standard issue uniform lowers.