Acquired an example of the Crye Precision Airlite Convertible recently via Saber Solutions seemingly having a clear out.
My Ferro Chesty Wides have served well as my first foray in to expanders/bases for placards but I've been wanting to try other things. The Spiritus Thing 2 has been great and the Airlite Convertible has been on my list for years.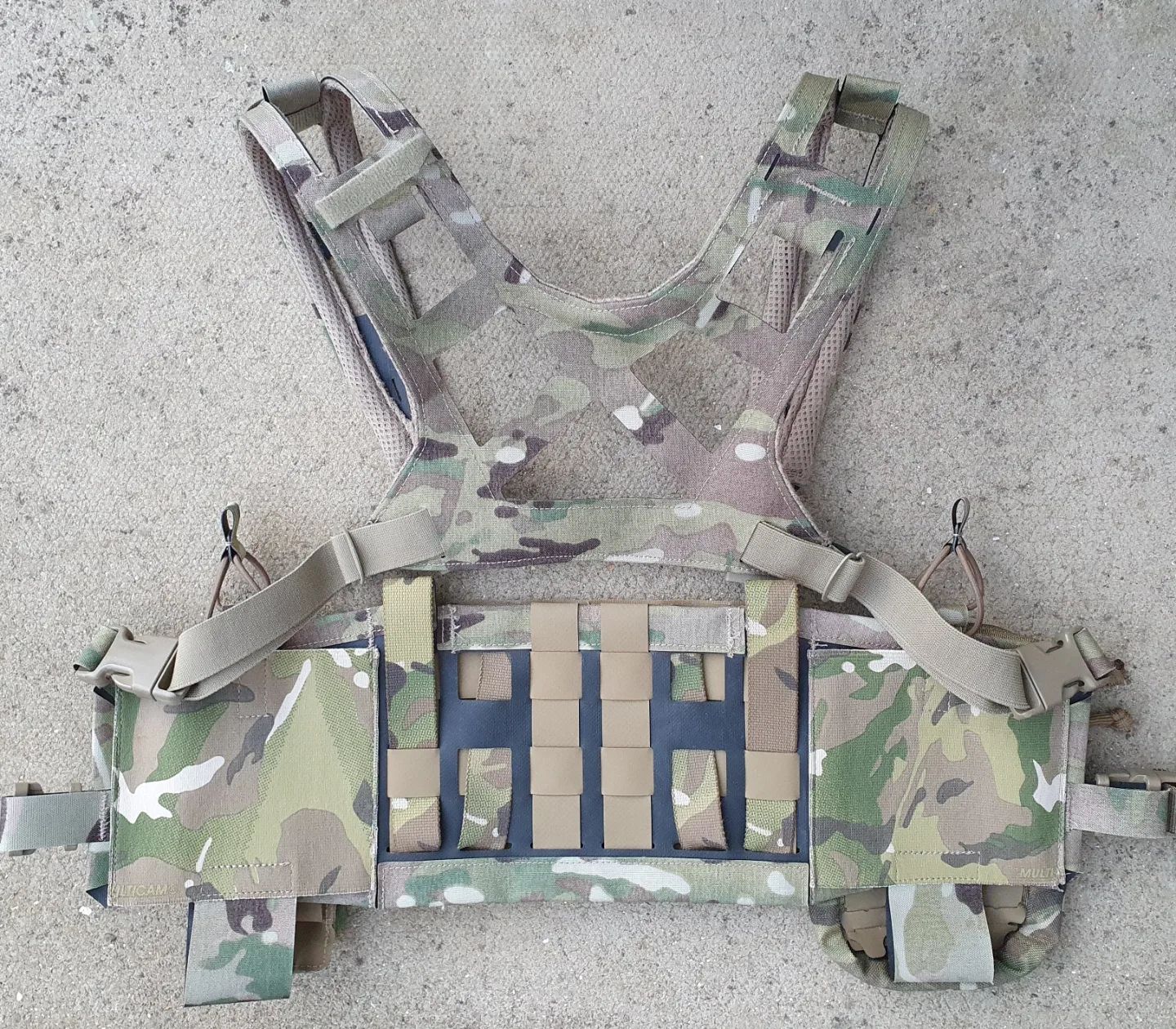 Ironically it's packaged to be covered in PALS pouches then potentially attached to a PC. Some of you will have seen the Tacbelts UK converters for using Crye placards. Personally I wanted it for using with more industry standard placards attached to its' front however. All it takes is a PALS mounted loop field and unthreading the two top 1″ male SRBs and you're good to go with the likes of a Mk5.
Right now I've got the 1″ webbing for the top male buckles just tucked away, but if this works I'll unpick the threading for that and have a loop field just stitched right on permanently. Currently undecided on a hook field for the back for potential pads/PC attachment.