There are guys out there who're very knowledgeable when it comes to which SF guys (especially SEALs) used what gear and when. I am not that guy. Some folks might well get the impression in the coming months that I'm building some kind of NSW kit, but personally I've no specific interest in them or what they do. I just like to have the best quality kit that's available in a combat cut and it happens that not only do NSW get a lot of that made for them, they also have the AOR patterns that haven't been used by many other folks.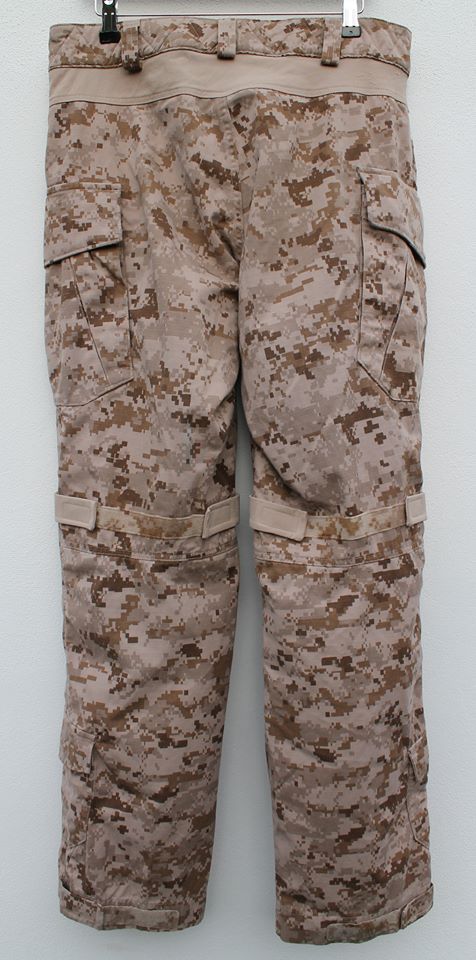 Back in the Gen 2/AC days at Crye (maybe early G3), Patagonia were making these early iterations of their Level 9 combat cut pant in both AORs. They started off with a layout much more akin to Crye and taking the Crye pads, before shaking things up, deleting a few things and moving to their own pad system with the 4-hole pattern. I'm always more a fan of the CP system, though the latest version of the Patagonia pads with the locking connections instead of the press studs are at a point that even picky old me actually doesn't mind them.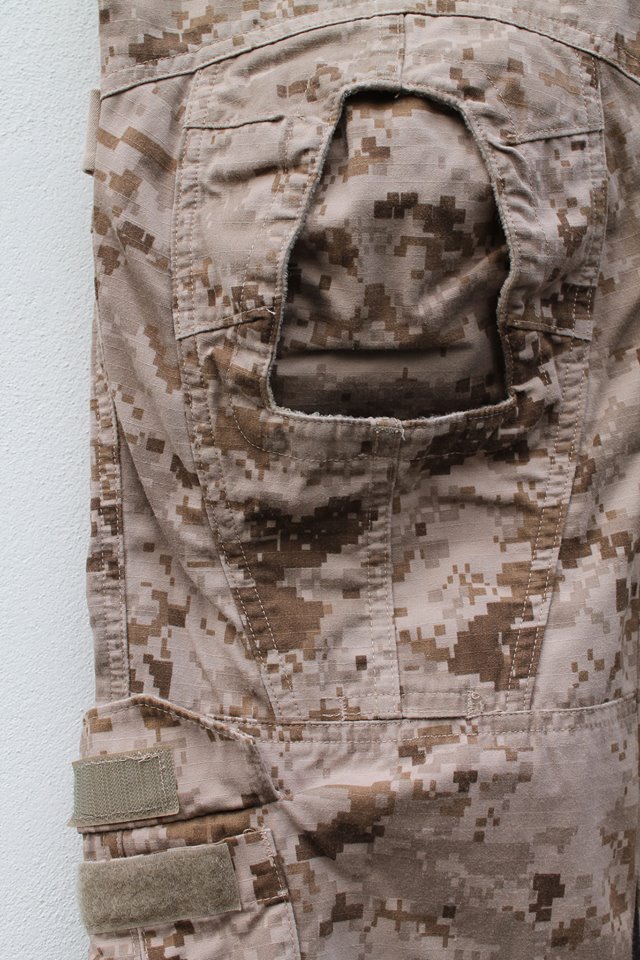 I know there were at least 2 variants of this model; earlier with the solid colours stretch as seen here then later with pattern-matched stretch. Not sure whether they perhaps did something even earlier with solid colour loop fields as well, but either way this particular set is pretty darn old in modern gear terms.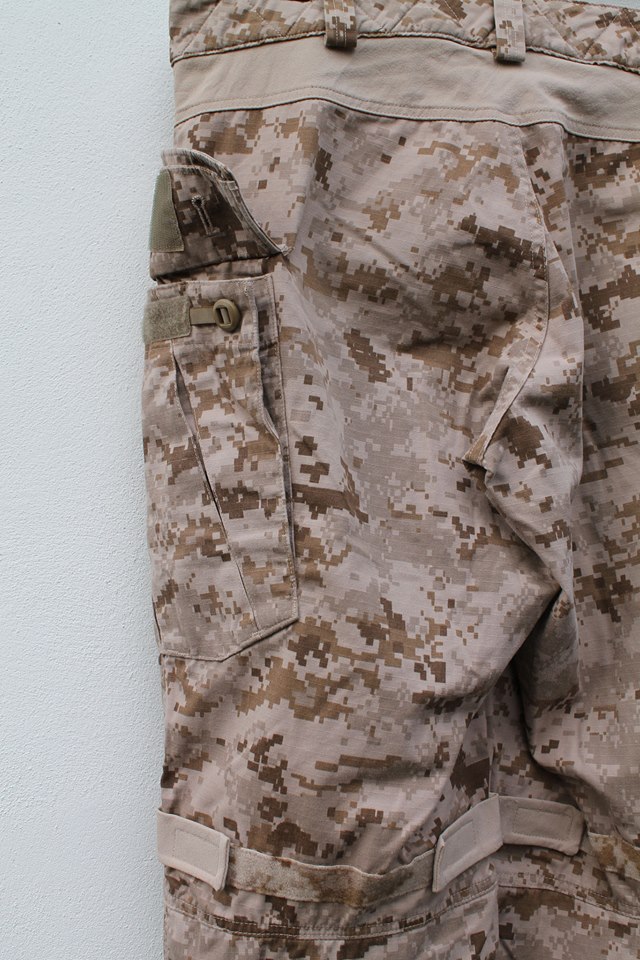 As you will note there's a stretch panel at the back of the waist, but none around the knees or in the groin; funnily enough the AOR2 versions of these I owned some time ago also had the groin ripped apart where a guy had clearly gone down fast to a squat/knee. The butt pockets are gone as well, though on this model the other 8 are still present. Closure on small pockets is just velcro, with buttons added for the main cargos. One big plus over Crye is the use of slotted buttons with edging tape holding them. Far superior to the 4 hole direct-sew type Crye put on the NC/UKSF Custom cut and will, astoundingly, be continuing to mount on the upcoming G4 hot weather items.