Upper half of a Crye Precision G3 Combat set I picked up a couple of years ago in Tropentarn aka Wüstentarndruck aka 3-Colour German Armed Forces Camouflage (pick your poison).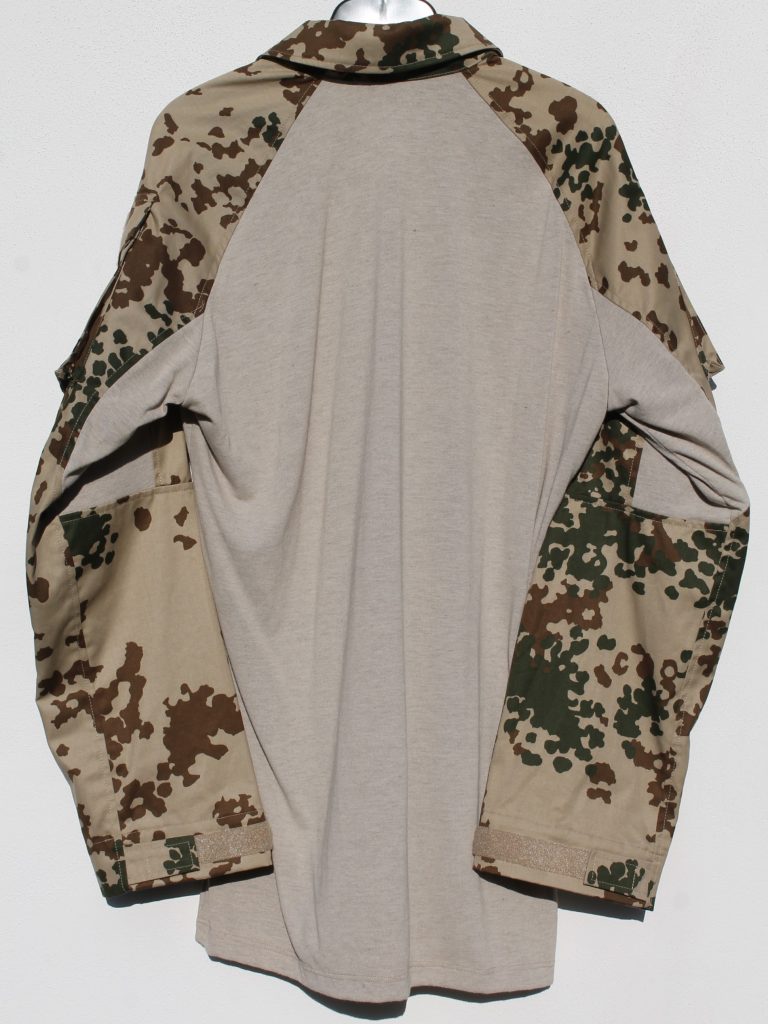 Gen 2 Crye uniforms in the German patterns were mostly issued out to their SF and some were sold commercially, though they weren't very widely publicised on the commercial market, to put it mildly. The G3 combat sets in both arid and original temperate Flecktarn were retailed by TACWRK way back in 2015 after ordering a limited production run.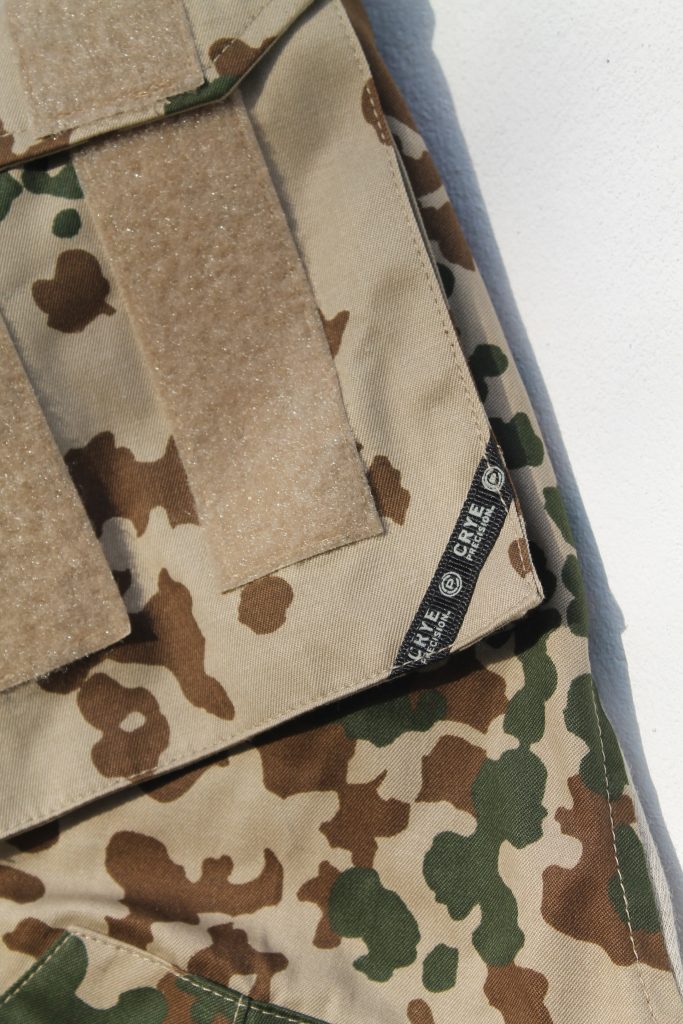 As far as I know none of these G3s were issued to German SF, though it's always a possibility and some may have even been personally purchased. Bear in mind however there are now quite a lot of replica sets from Roman now in usage by personnel in the Bundeswehr with pictures floating around the internet.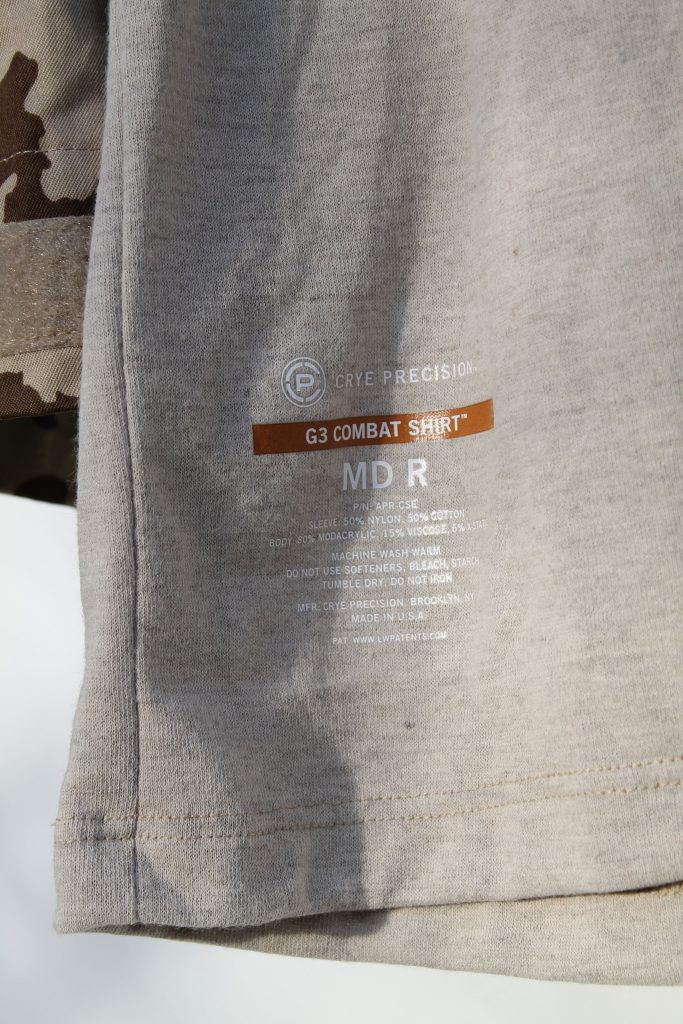 The primary fabric on these is a twill rather than the rip-stop Crye generally use. Most likely it would have been sent over or sourced from a supplier of Flecktarn materials to other manufacturers of Bundeswehr uniforms, which themselves have been issued in twill for a long time. Loop fields, zips and stitching are the same as those found on a commercial G3 Crye shirt in Multicam Arid, but the body fabric is a lighter colour than that found on Arid and Khaki combat shirts; it's actually the same as the body on an AOR1 G3 shirt which is itself very close to those seen on the AC/Gen 2 Sand and Multicam.
Whether more will ever be made I have no idea, I'd say it's somewhat unlikely, but I do know the popular sizes sold out at Tacwrk many years ago now and it's very rare that these show up for sale.
The matching lowers: