I try to cover a lot of Crye items here, but obviously I cannot physically own every single variant of uniform or kit they make or have ever made for reasons of both money and storage space, so today we have a 'viewer submission' as it were.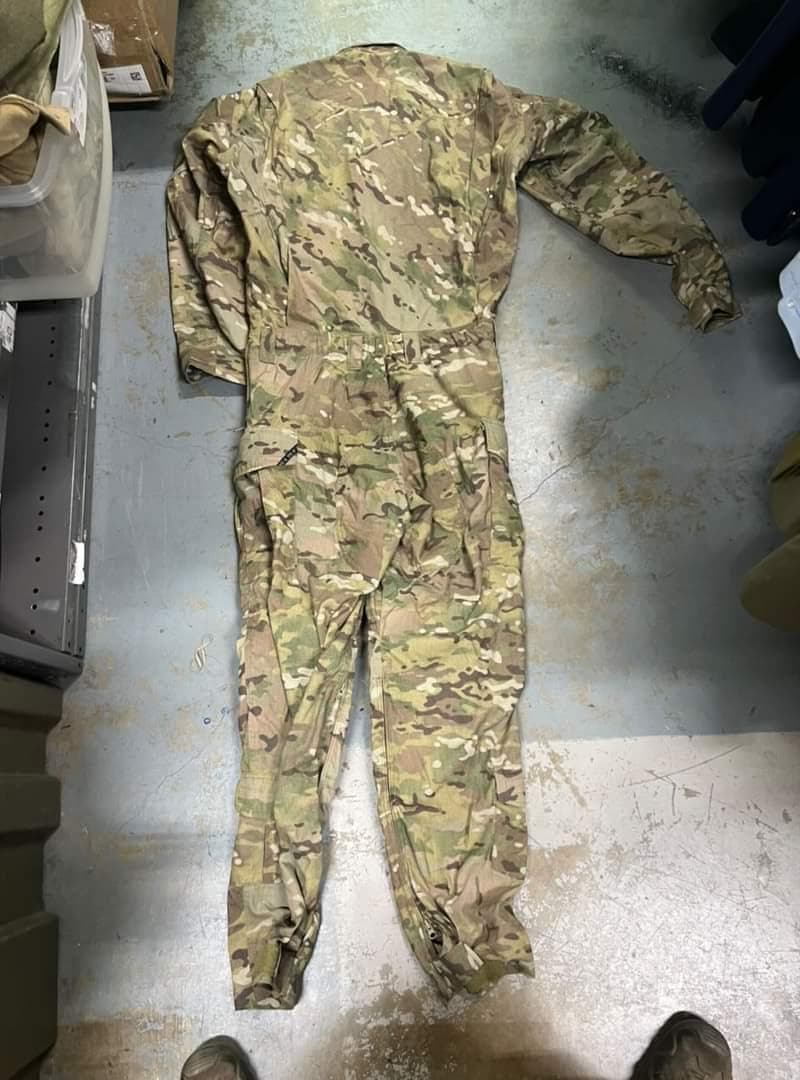 A few years back these coveralls appeared in the Crye Precision catalogue and if memory serves they were advertised in both FR and standard NYCO versions and in various colours, but they never made it to the main website for purchase by the retail market.
In many ways they are much like a G3 field shirt and G3 field trouser amalgamated in to one garment, but there are also a few unique features not seen on typical G3 field uniforms, such as the vertical ankle zips for easier donning (particularly when already wearing boots).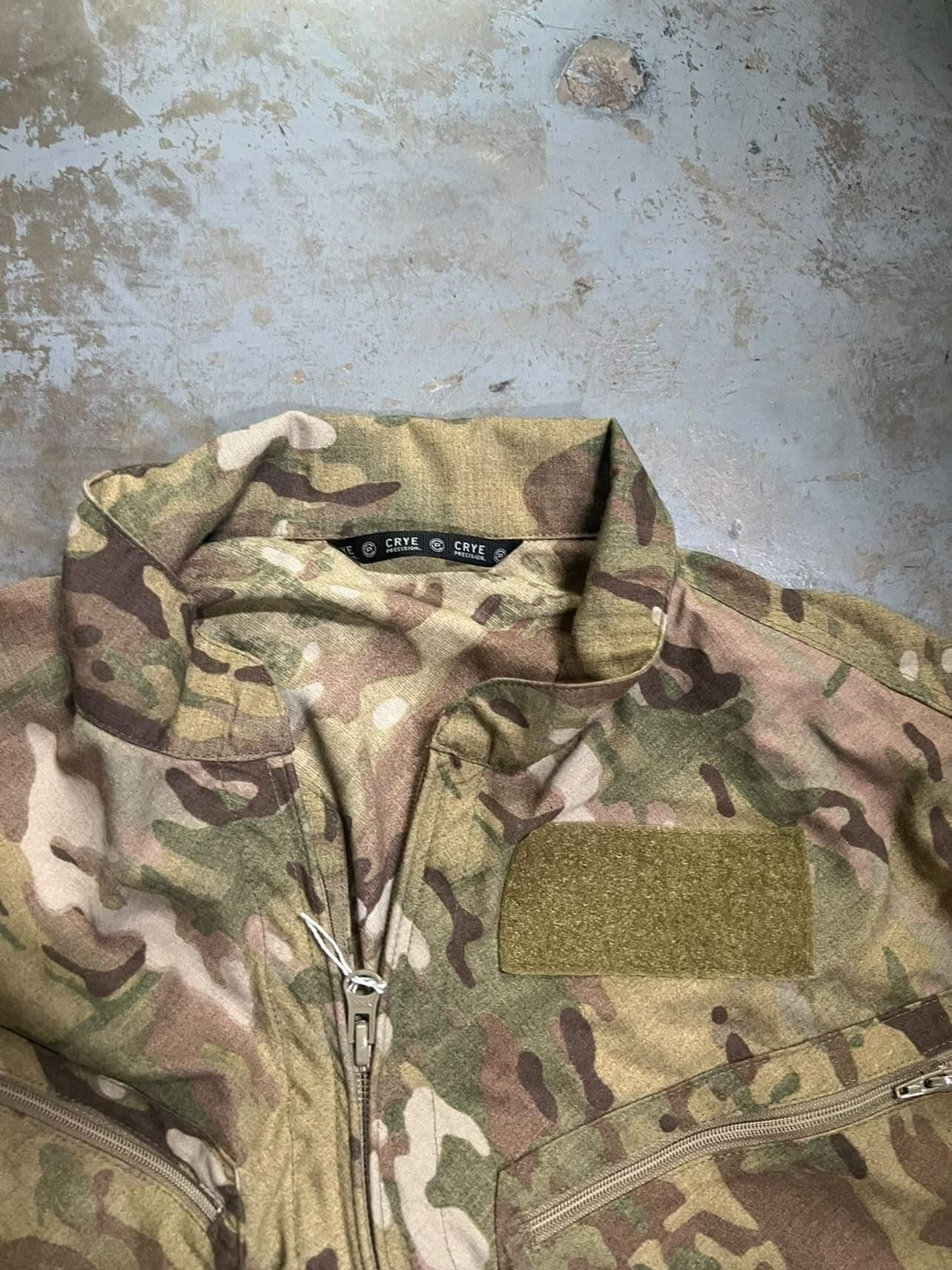 A hanging loop made of the branded ribbon is included, a feature also seen in some of the other heavier duty apparel such as the Fieldshell.  I do not have an image of the main label (assuming this has one) but given that no rip-stop grid is visible and the appearance of the Multicam I assume this to be a flame resistant fabric.  That also lines up with who I would guess the intended wearer of these coveralls to be.
The loop field on the wearer's upper chest is typically for attachment of a military issued name/unit identifier patch.  Chest pockets here are externally mounted but fairly simplistic and close with zips, so are quite different from the typical Field shirt chest pocket.  Probably kept low profile for wear under some type of vest, be it armoured or otherwise.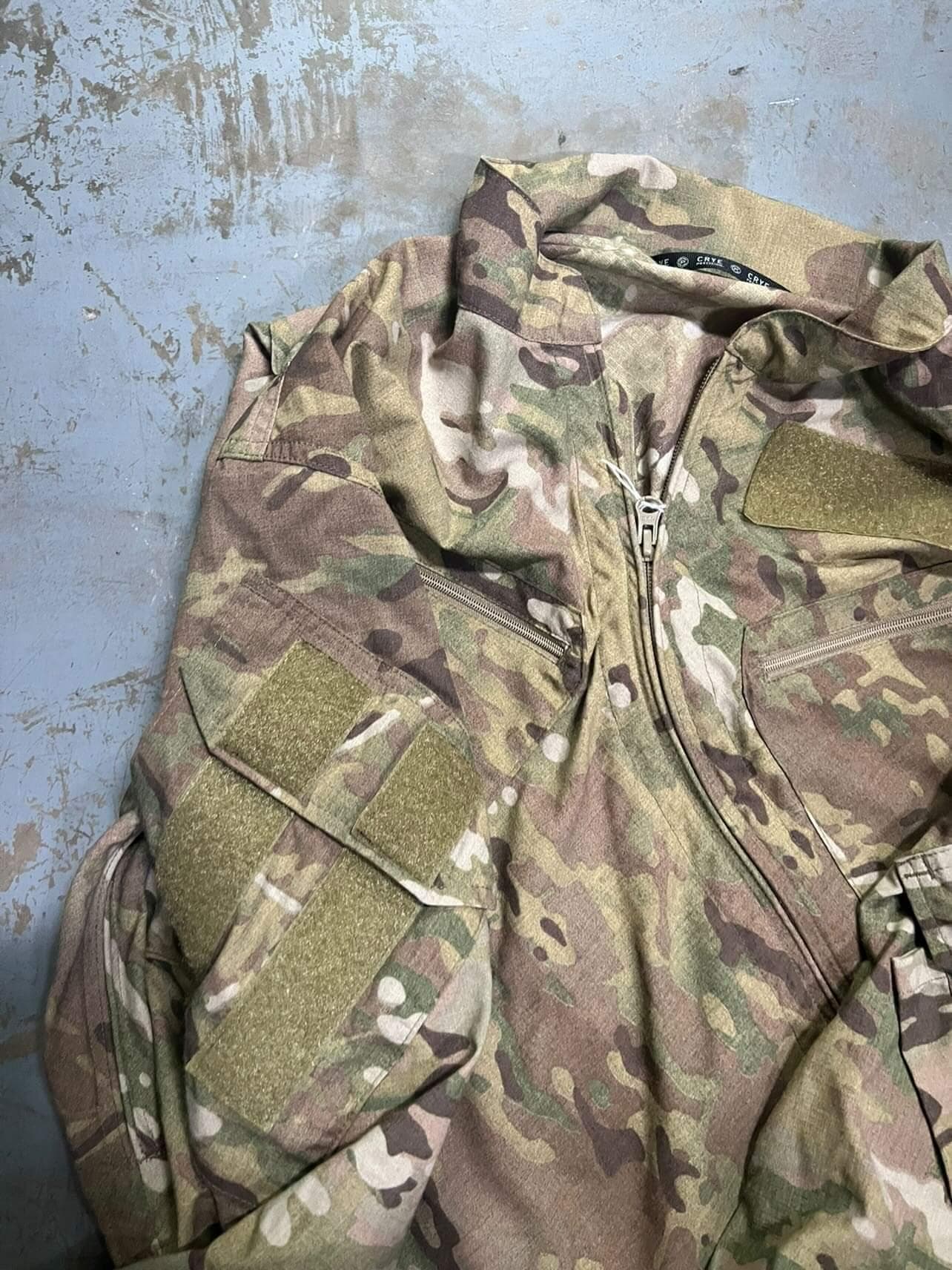 Externally at least, the upper arm pockets are very standard G3 with the 2 vertical strips of 1.5″ non-pattern matched loop velcro.
Main entry/exit for the garment is this large, angled zip starting at the collar here and ending down near the wearer's left hip.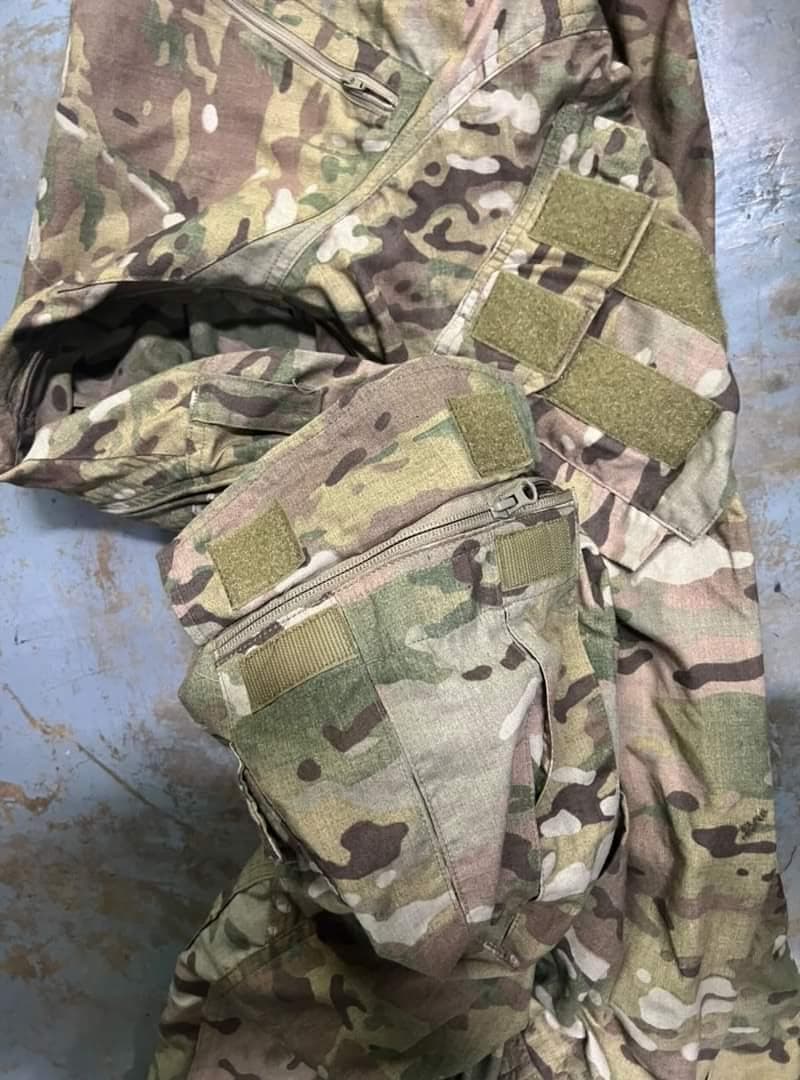 Unusually, the main thigh cargo pockets have the velcro closed flap that is fully standard on basically all Crye pockets but then there is also a coil zip closure underneath the flap.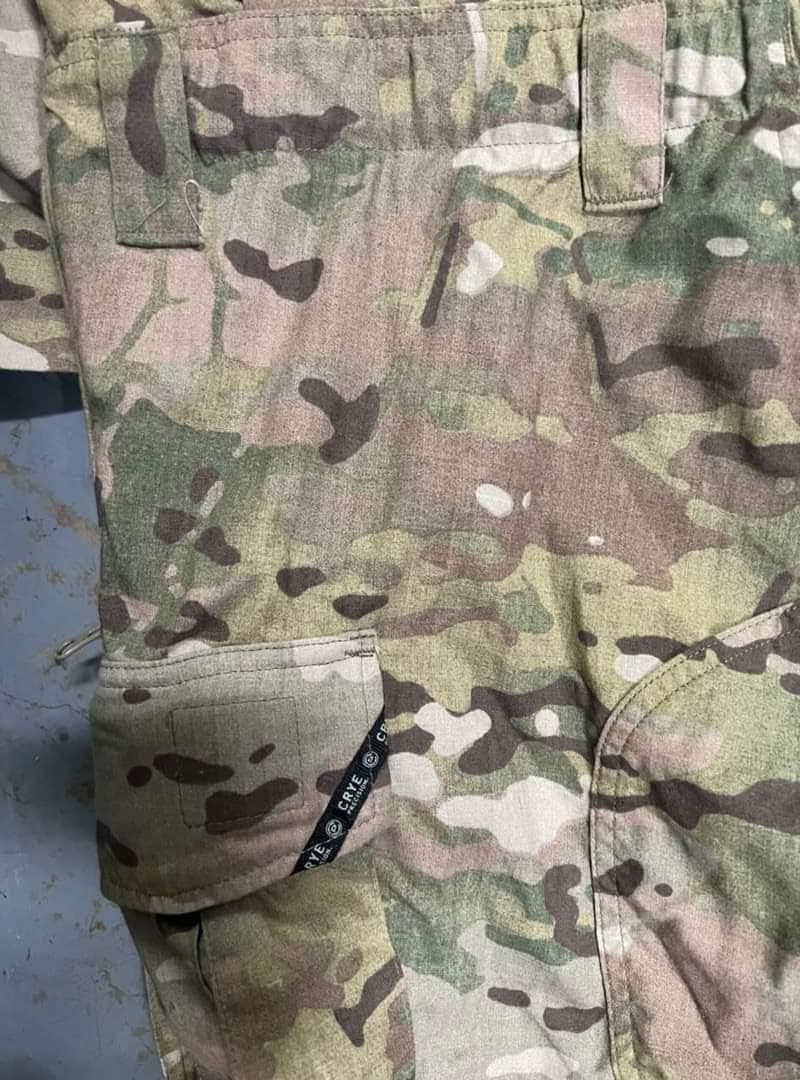 Above is the typical 45 degree canted branding ribbon on the left cargo pocket flap.  Visible bunching along the waist line under the belt loops means there is probably a strip of elastic in that area, a feature often seen on other coveralls.
Given all of the above I would tend to think that these coveralls are primarily intended for use by an armoured vehicle crew.  They wouldn't be optimal for anyone who isn't a member of an aircraft or vehicle crew compared to a typical 2 piece uniform.  Also they don't have any of the features seen on aircrew flying suits.  However, being FR and in camo they might be quite well suited for someone manning a tank, IFV or APC and they have a lot in common with other armoured vehicle crew uniforms I have seen in the past.  These pictures were sent in by a friend who works at a military/tactical supplier in Australia, so potentially this specific set was purchased by the ADF for trials to outfit their vehicular-based personnel, but I'm afraid I have no further concrete information in that regard.
---
Thanks to my buddy Kurt on IG who kindly supplied these images to feature here on the site, he works for Ironside Military who supply a wide range of the kit someone who's serving might need; plus plenty of options for the retail market.