I already have a lot of info on the G1 Crye Precision uniforms available in posts covering the combat cut set and pads, so if you are looking for more detail head over to those:
https://thefull9.net/?s=generation+1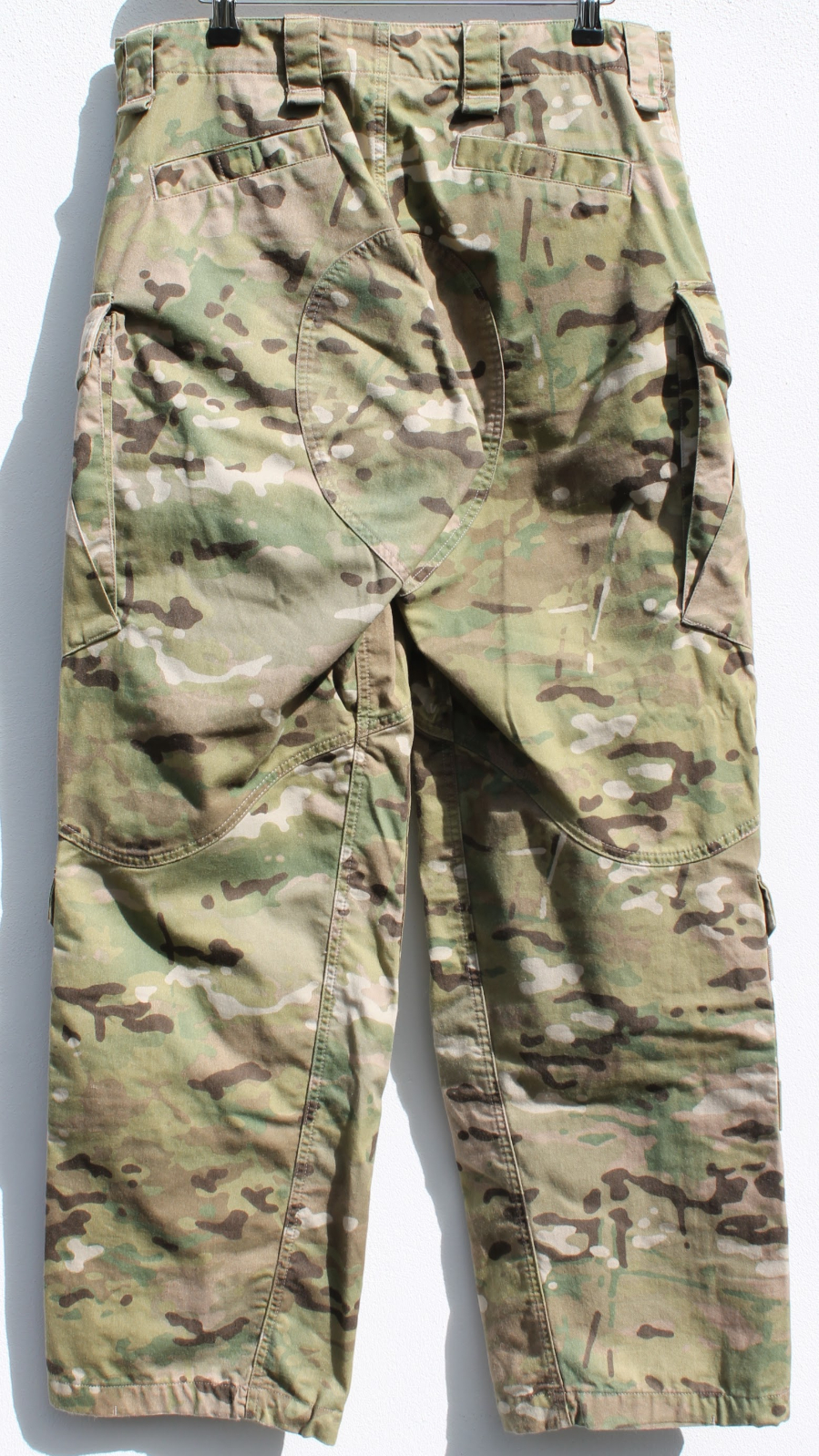 Where the combat cut uniforms were a radical departure from the US issued BDUs of the time, with the intention of best integrating with armour and perhaps a slant towards urban combat, the field cuts could be considered more of an enhanced  or high end BDU.  Rather than having issued uniforms modified, units and individuals could simply buy these directly and gain an awful lot of features compared to standard issue.  The G1 shirt perhaps isn't so different from a RAID modded BDU shirt, but these lowers certainly have a lot more going on than anything commonly issued around the turn of the millennium.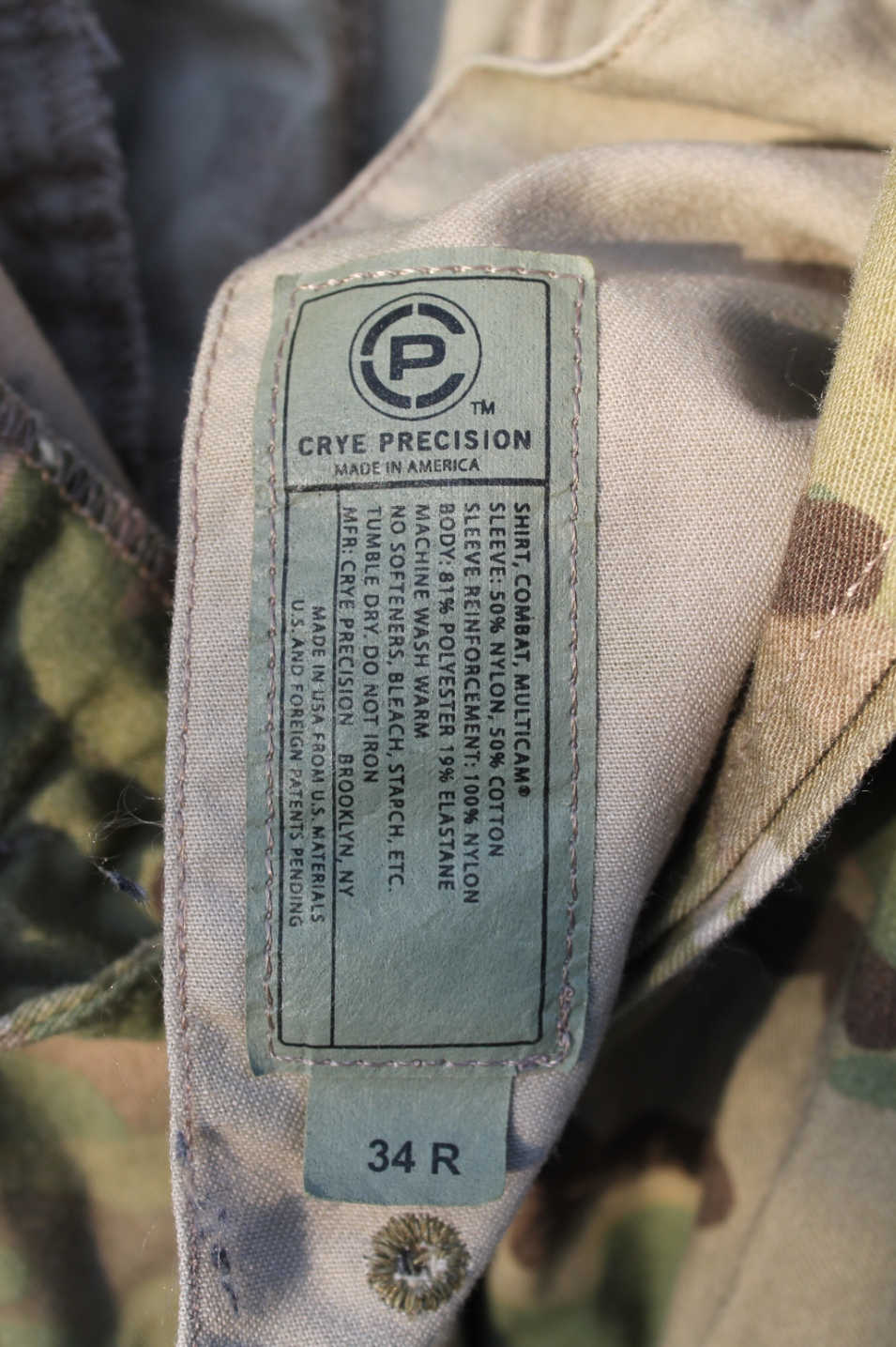 My particular set of G1 field pants happen to be mislabeled with the info tag intended for a G1 combat shirt, but the sizing is correct.  Such errors are something that is found more frequently the further back in time you go when looking at items of Crye apparel.  I have not seen this happen with the printed/heat transfer labels used in items from Gen 3 and newer, but you can imagine how this can happen in a large sew factory where the labels are being rapidly stitched on and the demand for the product is high, necessitating speedy production.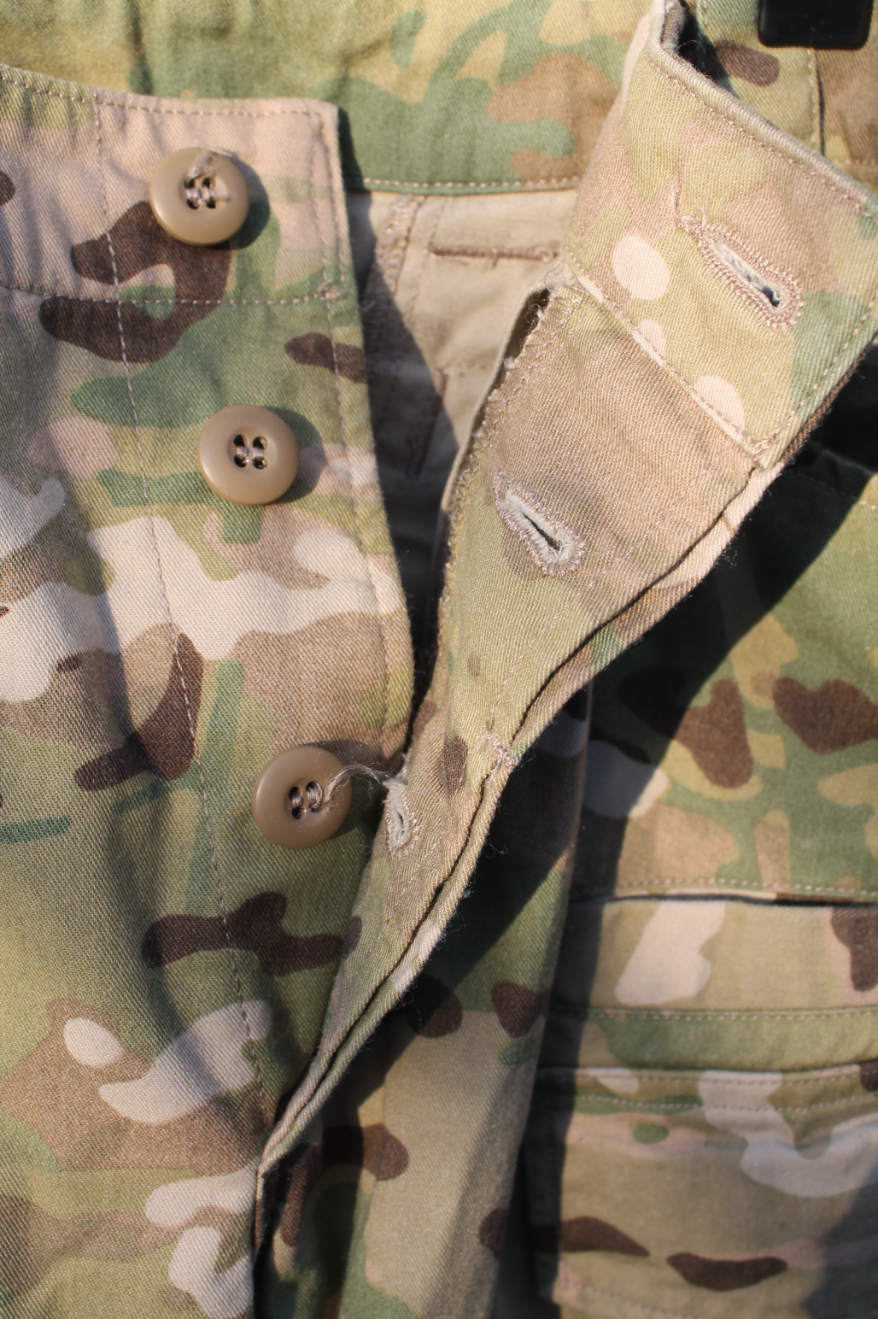 Front closure is very much similar to an issued BDU using a set of 4 hole buttons.
Two entirely standard front hip pockets as you would expect along with two small and fully open topped pockets on the front of each leg, sized for magazines, tools and the like.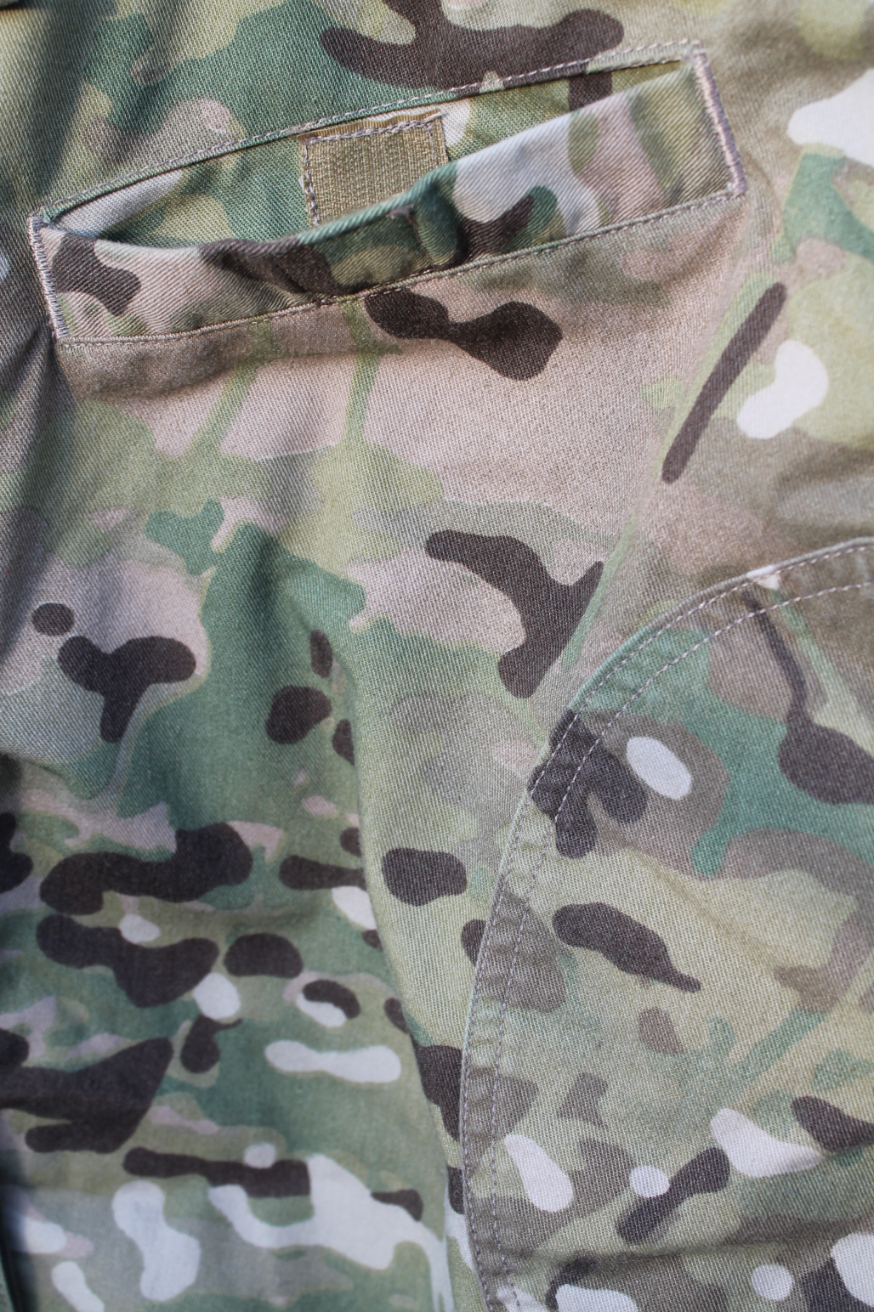 Back pockets have no flaps unlike BDUs and are closed via just a small square of velcro, a feature that carried over in to future iterations of the CP field pants.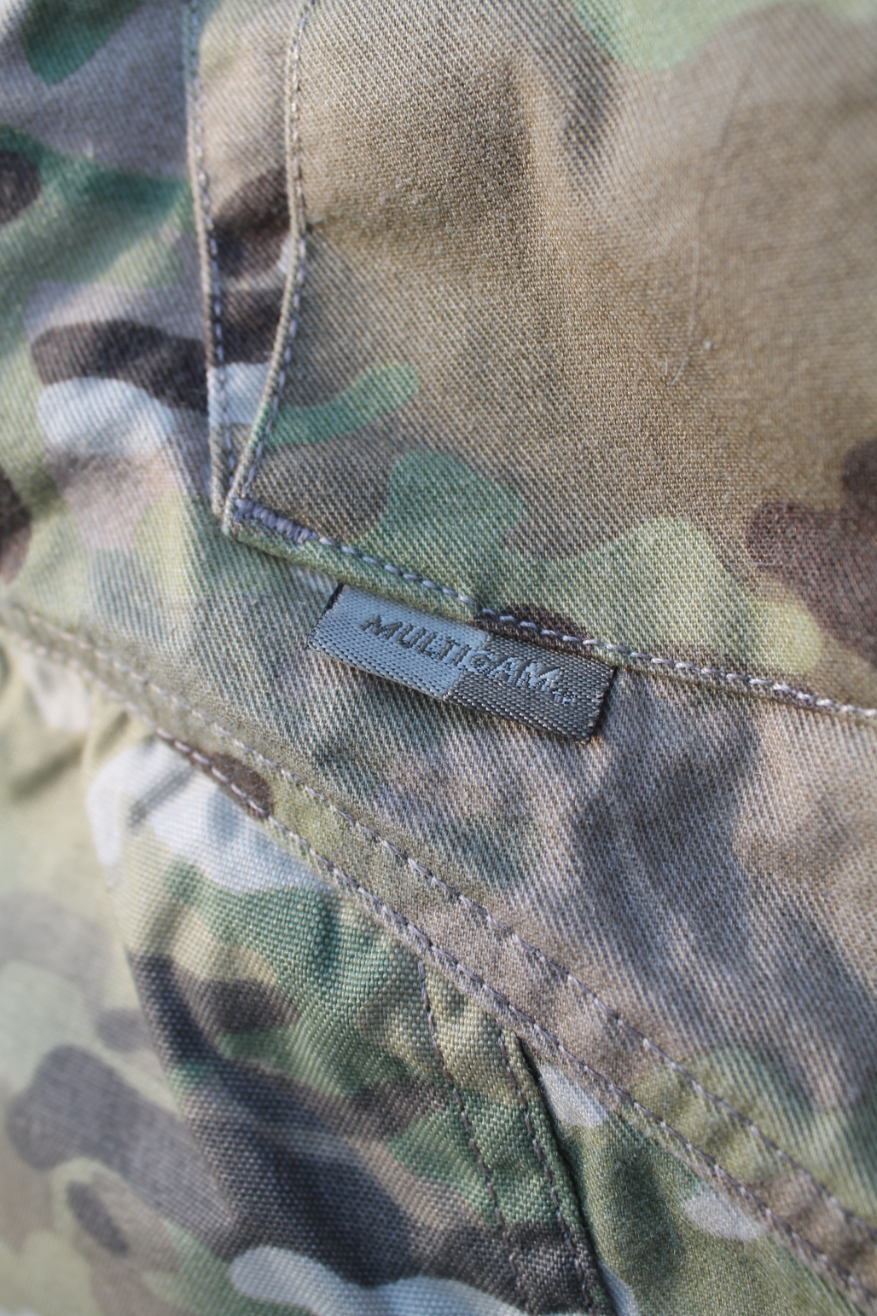 The Multicam brand tag has not changed in a very long time.
The rubber-like tags many people will know from the G2/AC apparel was brought forward from the G1 line.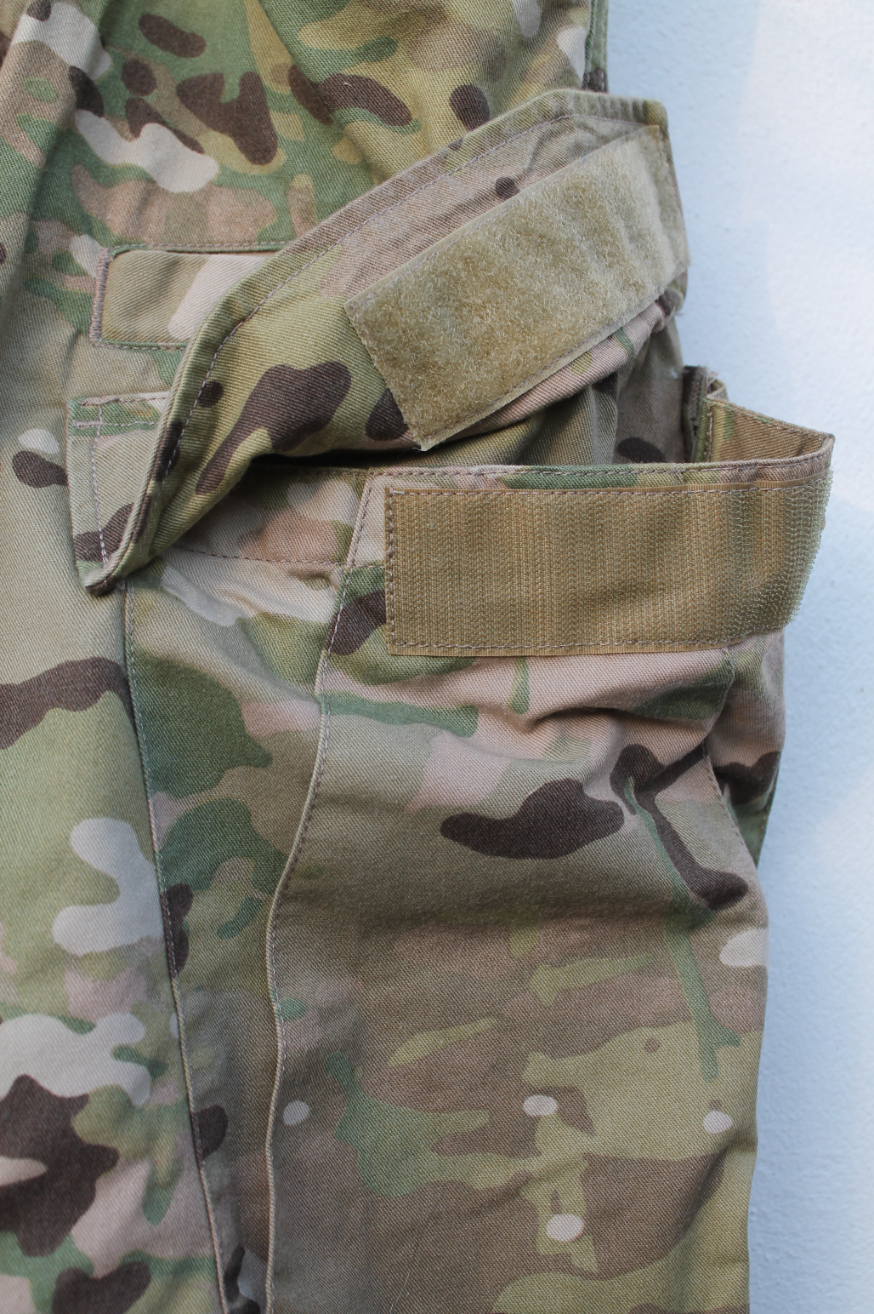 Main side cargo pockets are bellowed to open out more towards the top in line with future generations, which is the way to do it if you want good access.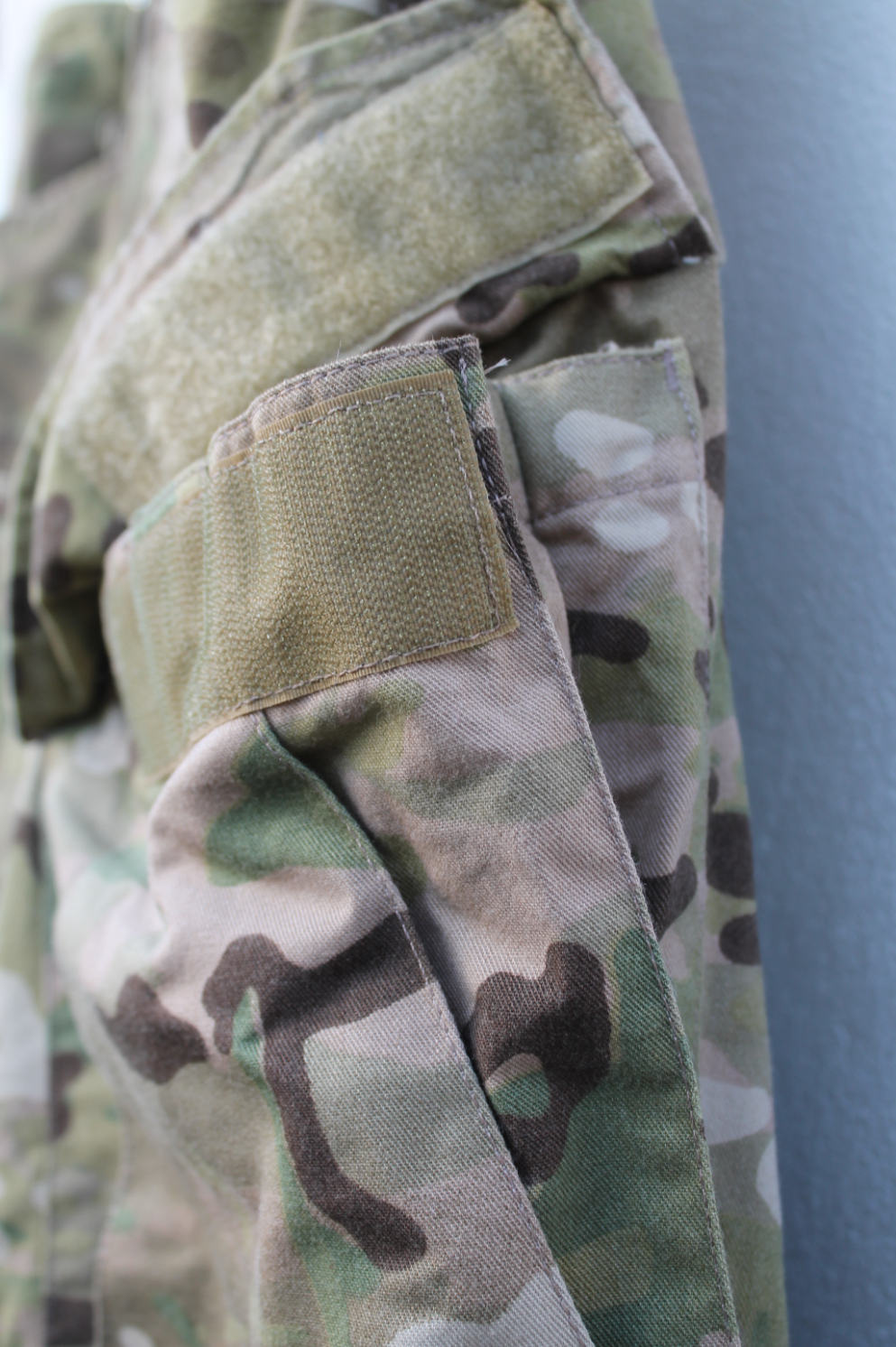 Velcro closure on the main pockets has a very large surface area and would be considered pretty excessive by today's standards.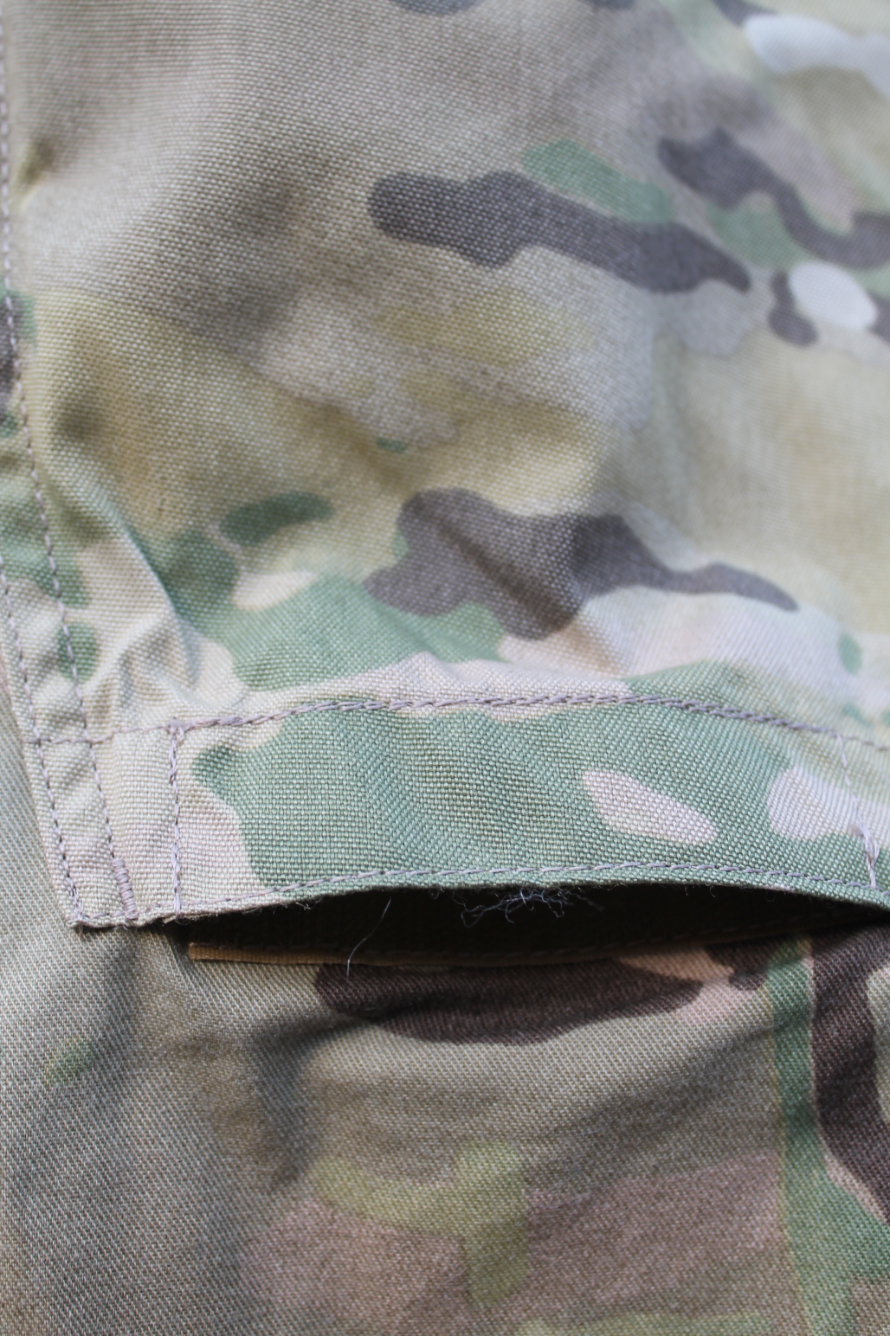 The externally mounted knee pad pockets are the same basic style and extremely similar size to those found on following generations of CP field pants (certainly Gens 2 and 3), but these are made from cordura for greatly increased abrasion resistance.  Potentially this is 1000D cordura going off the feel and given what was actually available and being produced at the time.  The extra square of velcro closure above the main opening is not present here and of course the cordura adds a comparatively significant amount of weight, weight which was clearly deemed excessive for the target end users since this construction is only found on the Gen 1s.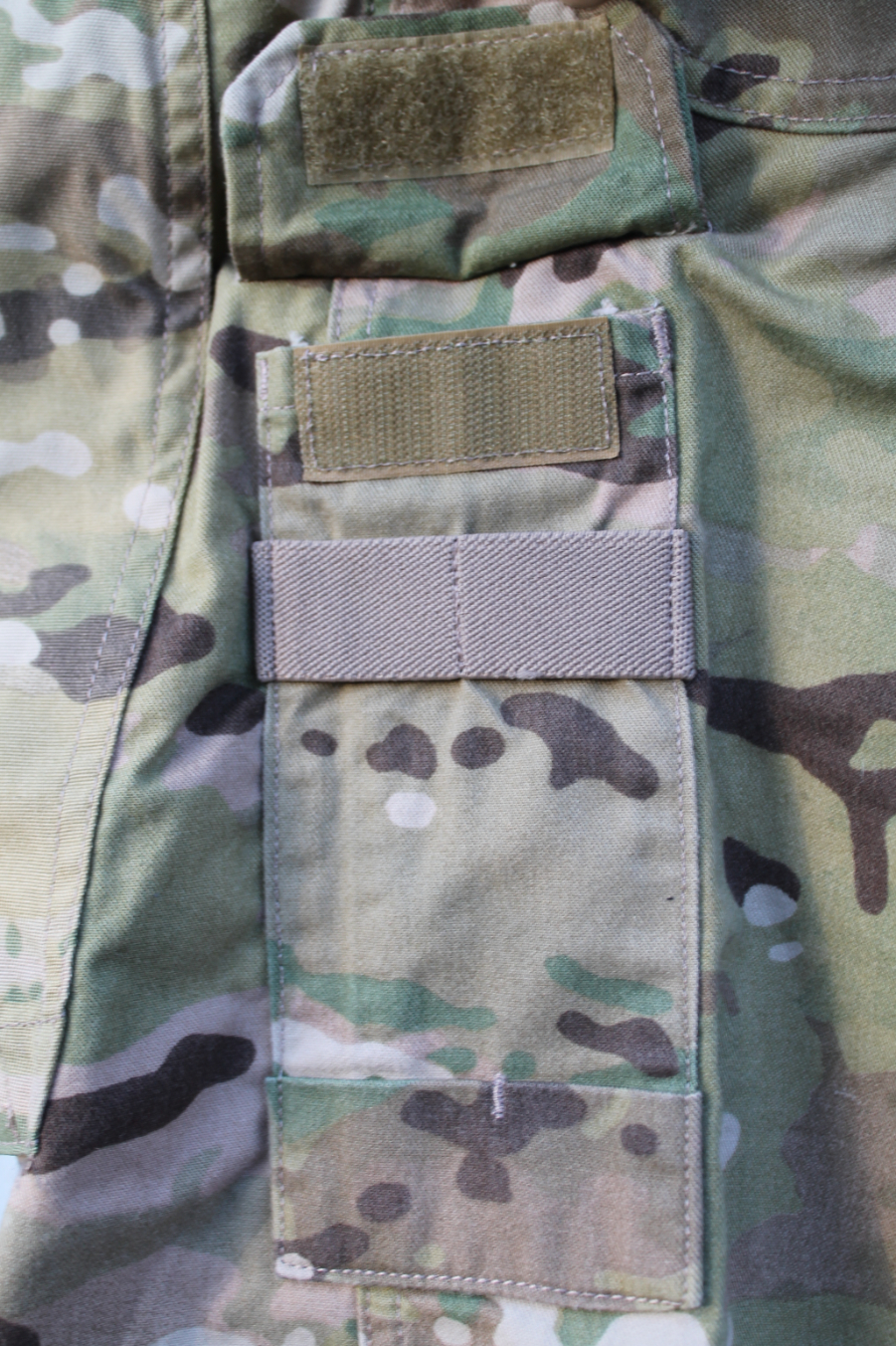 Ankle pockets are slightly taller than following designs from Crye with a generous amount of velcro to close.  There's also elastic loops and a small pocket externally at the bottom which are designed for carrying small breaching charges.  Locations for  provisions to carry charges would move upwards in later designs.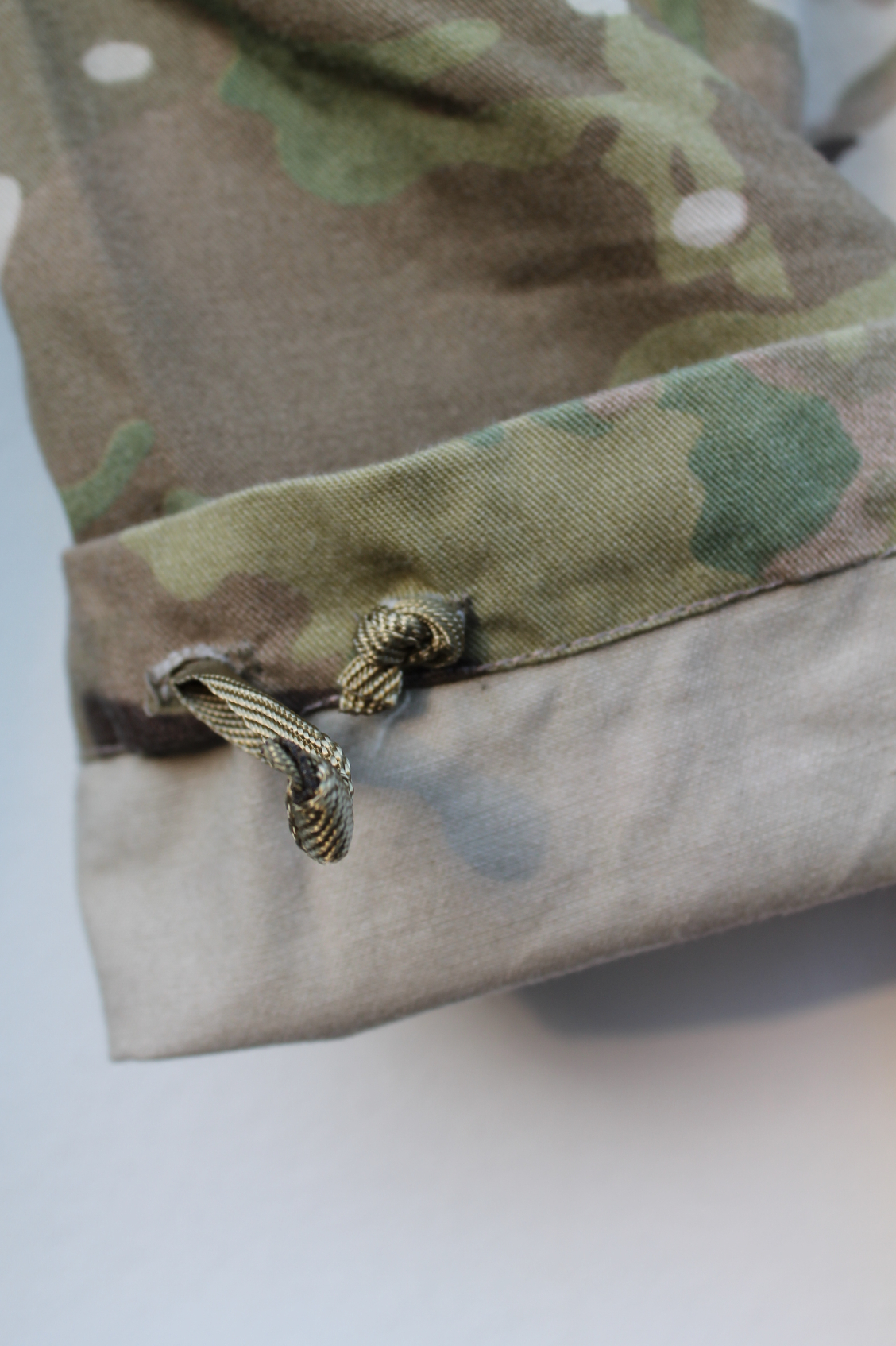 Ankle cuffs feature drawstrings much like BDUs, though the incredibly smooth and slick ribbon that BDUs have is not copied thankfully, so you're knot is more likely to stay tied.
---
With the added knee protection and many extra pockets with more modern closures these pants were a real step up design-wise for the time period.  While they don't have the stretch panels of the combat cut, they are significantly lighter and more flexible than the G1 combats and given the cordura knees probably just as tough where it mattered, making them perhaps the better option practically in most situations.  The twill material is still thick and probably not as good as rip-stop NYCO all around.  The combat cut items garnered far more attention due to their radically different aesthetics, but overall I'd say this design still holds up really quite well to this day, which keys in to the fact the G3 fields aren't actually enormously different to these G1s.