So, you want some Crye G3s in either AOR1 or AOR2. I'm sure that's about 4 of you reading this right now but we're going with it anyway. Now you want some G3s but what you find is there's two different variants floating about and I imagine this is one of those niche topics most social media outlets aren't going to delve in to because there's no metrics there. This is also a specific area that was very expensive for me to learn about for myself through actually acquiring this stuff, so I want to pass that knowledge on.
Essentially the two variants, one which is explicitly Flame Resistant throughout often referred to as Cryfire and the other which has sleeves, yoke and collar made from your standard nylon/cotton blend ripstop fabric that is no-melt/no-drip (unlike a polyester), but is not especially resistant to burning. The latter is labelled with the usual Crye tag with the orange bar, whereas the former features a Drifire label with a distinctive black bar and phoenix emblem.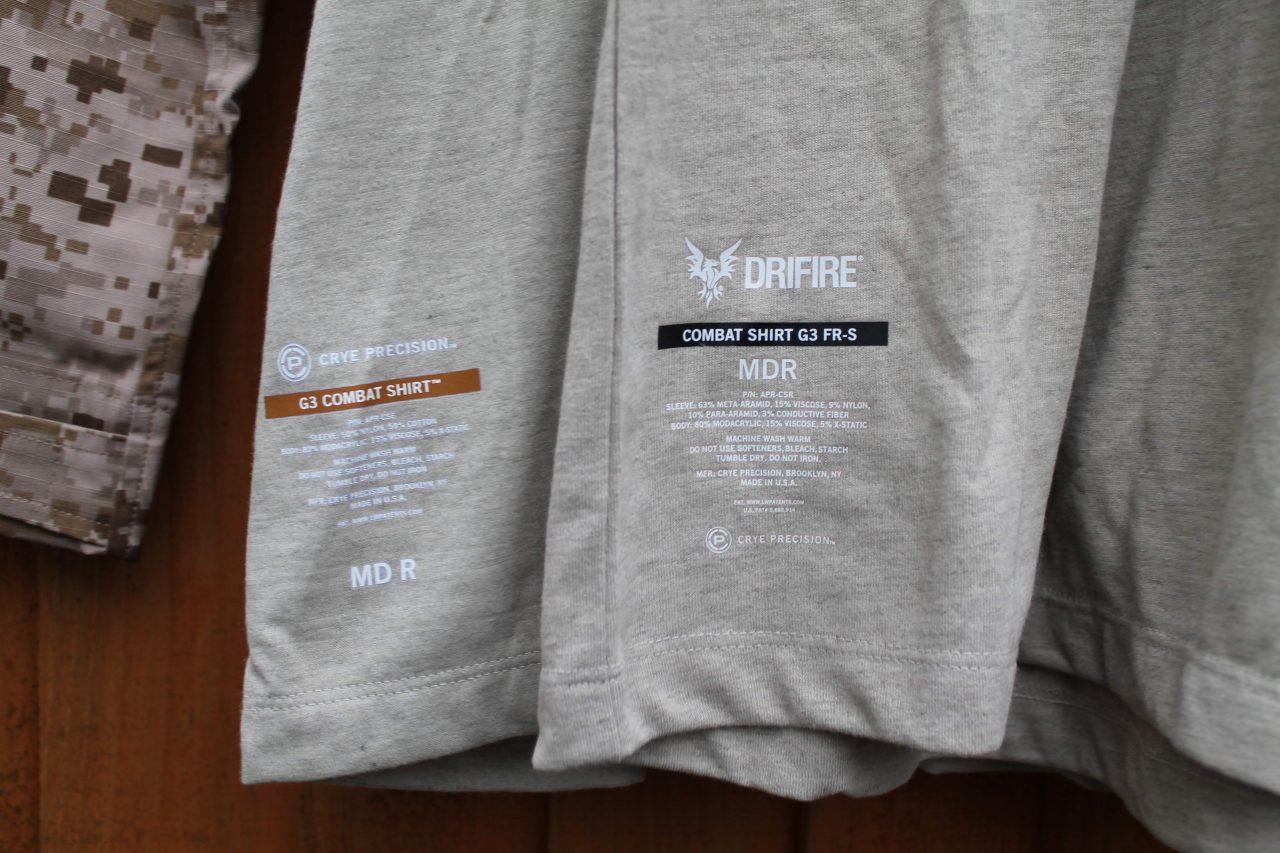 In terms of raw materials the shirts are the same in the torso, which is fully flame resistant in both examples and the equivalent G3 combat trousers (not pictured here) share the exact same stretch panels. The primary fabrics however that actually display a camo pattern feature rather different properties on account of being woven from different base materials. There's the standard nylon and cotton as mentioned for the non-FR apparel and you can read the full and extensive list on the tag of the FR variant from Drifire.
What does this actually mean in the real world? It means the Drifire fabrics will present a slightly off-true colour palette and camo pattern. They will fade rather more quickly through wear, UV exposure and wash cycles. They will also be somewhat less resistant to abrasion, tear a bit more easily and those tears will be more likely to propagate and spread. The FR fabric will however provide a good deal more protection to the wearer in the event they are exposed to the flash heat of some kind of blast, be it the explosives in a weapon, a burning vehicle or any other hazard that might be encountered in combat.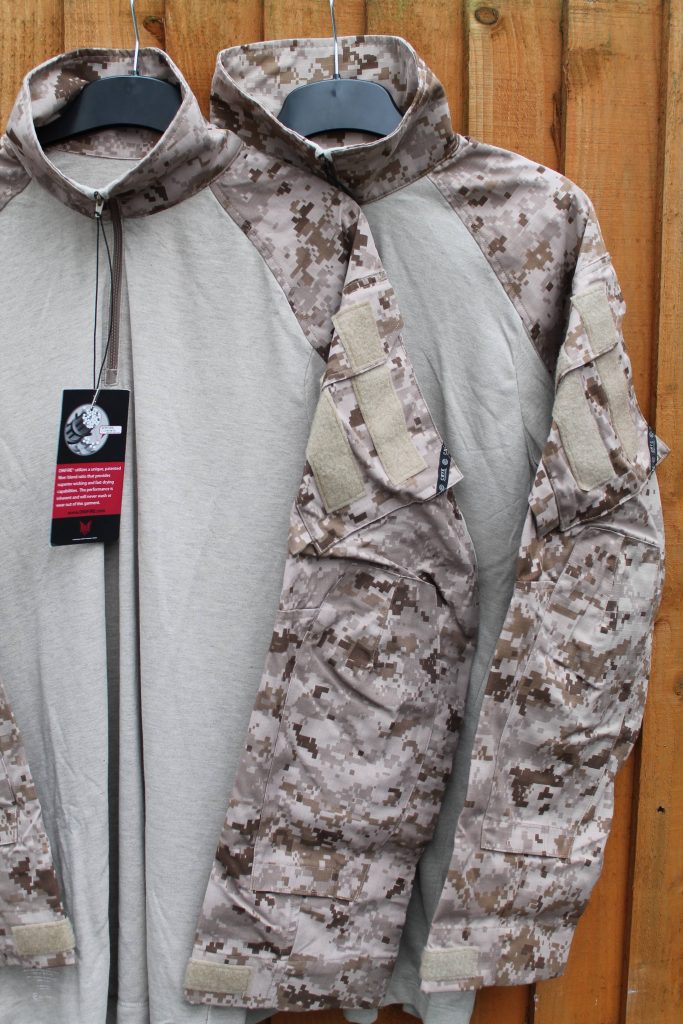 Essentially, if you are serving US Navy and can wear AOR patterns and Crye uniforms on deployment the Drifire is fantastic and features all the many advantages of a Crye combat uniform but with added flame protection. You probably won't be issued what is pictured below however as to my knowledge Crye stopped production of AOR1/2 G3s (at least in the main part) once the contract for NSW uniforms went to Patagonia. For 99.99% of folks you are better off with regular NYCO apparel, unless perhaps you're a collector of very niche items.