I've been lagging a bit with the gear posting recently on account of a fair few changes in things, but I hope you'll all enjoy this feature and seeing some close-ups of an item that isn't too commonly discussed or displayed.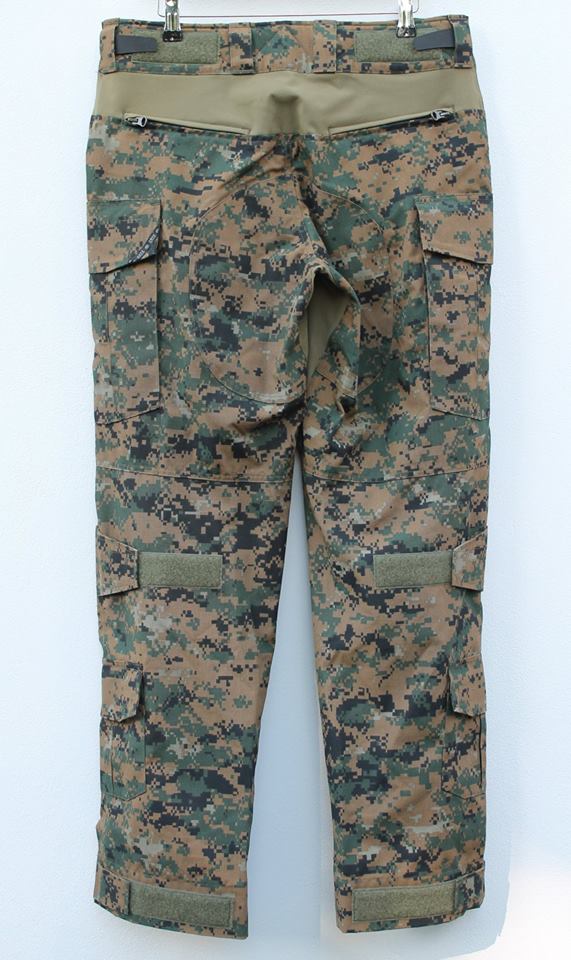 To my knowledge, these Flame Resistant G3 uniforms offered by DRIFIREare sewn by Crye Precision, primarily using Drifire's fabric. They're available in Multicam, US Woodland, both AORs and both standard flavours of MARPAT. Also, as you might expect for a cut this complex in a top of the range FR material, the price is not low (AG-Tactical can get you some of the non-restricted patterns). For those interested in such things, this particular pair of combats cost me the most of any item of tactical soft goods that I currently own, by a reasonable margin in fact.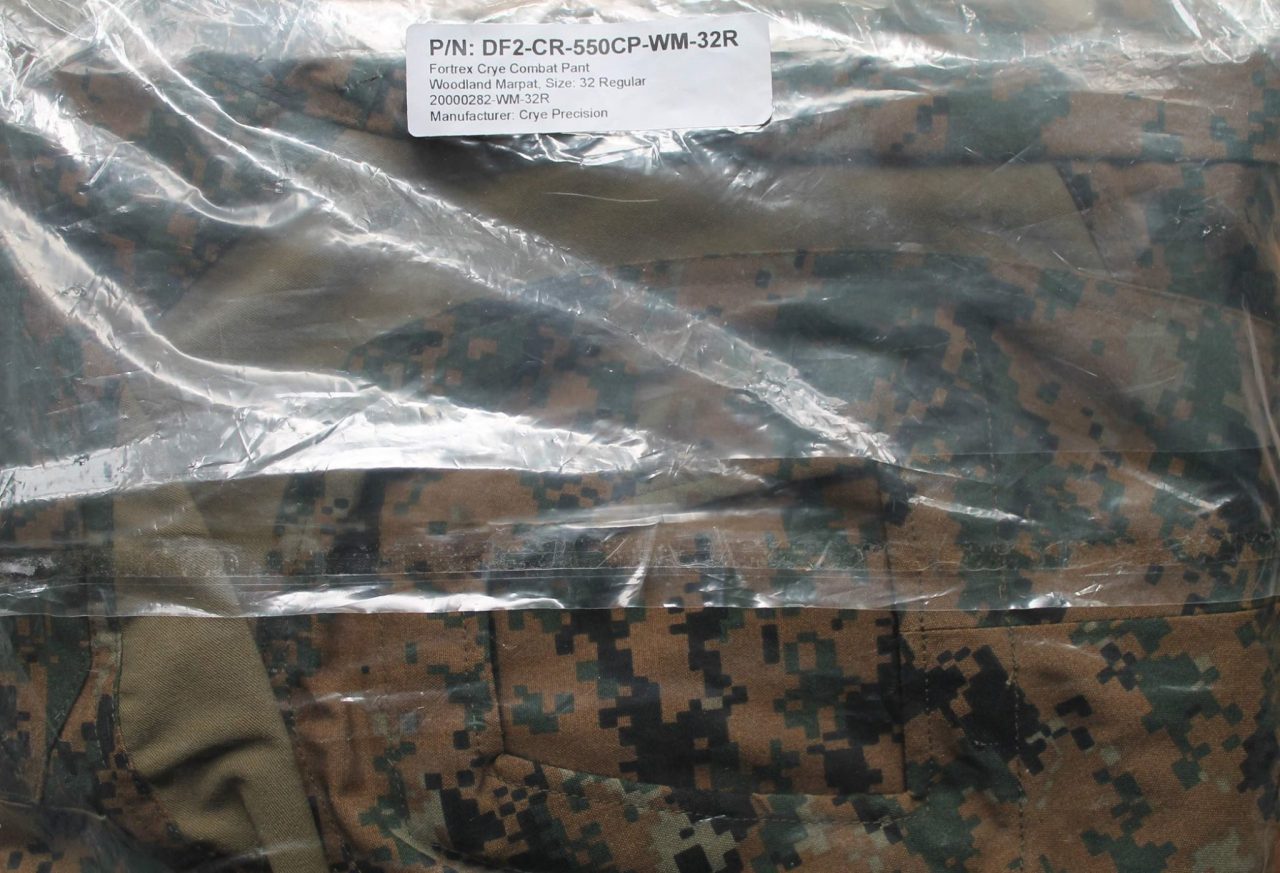 Personally, temperate MARPAT is a pattern I'm quite attached to since it was the first camo I ever purchased for myself around 13-14 years ago now, a couple of years before I joined up. Although they're not well known about, a few sets of G3 uniforms have been manufactured in regular USMC twill NYCO, both combat cut and field, though only in the temperate pattern that I have personally seen. Based on what little evidence is available however those were only a micro sized batch for prototyping or a one-off, very small team purchase. These Drifires on the other hand are still in manufacture at the time of writing to my knowledge, though in incredibly small numbers by comparison to most other uniforms from Crye.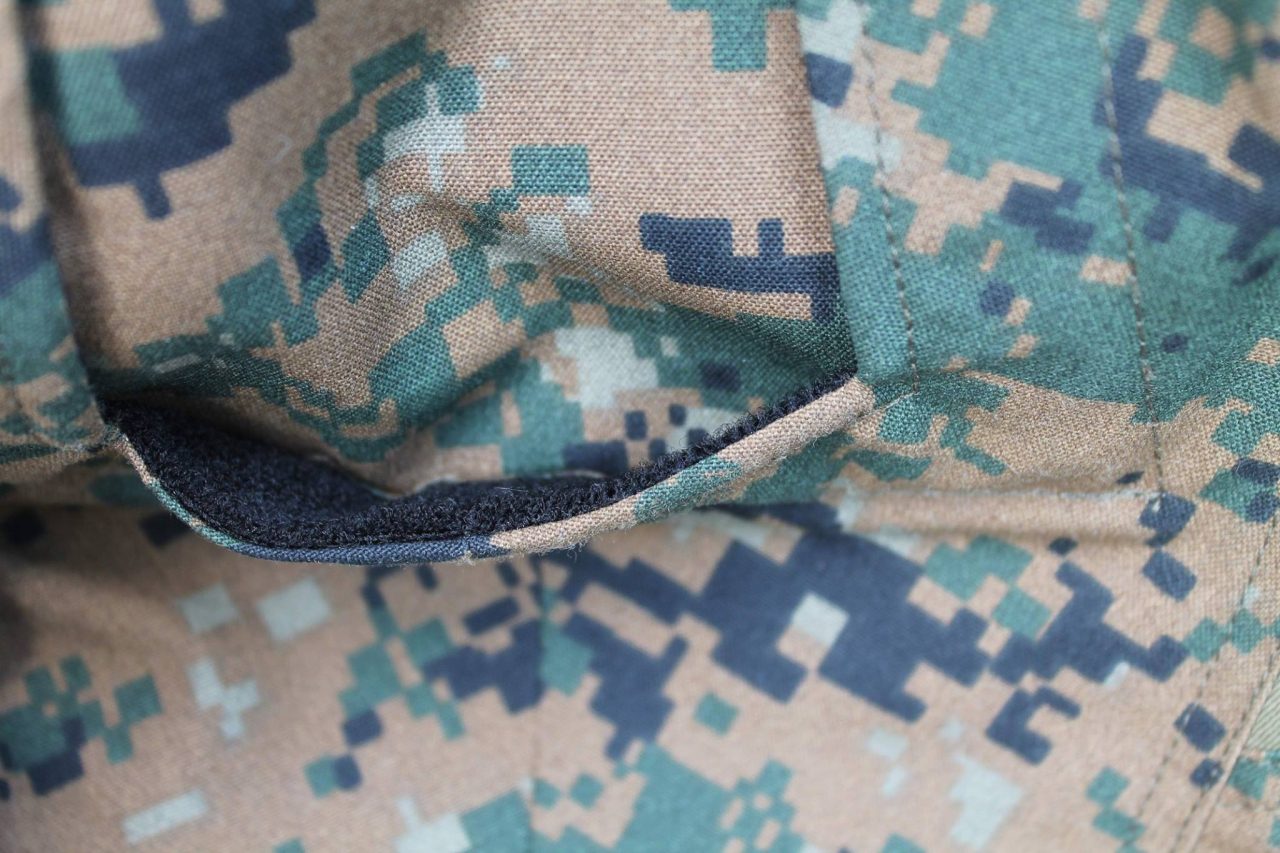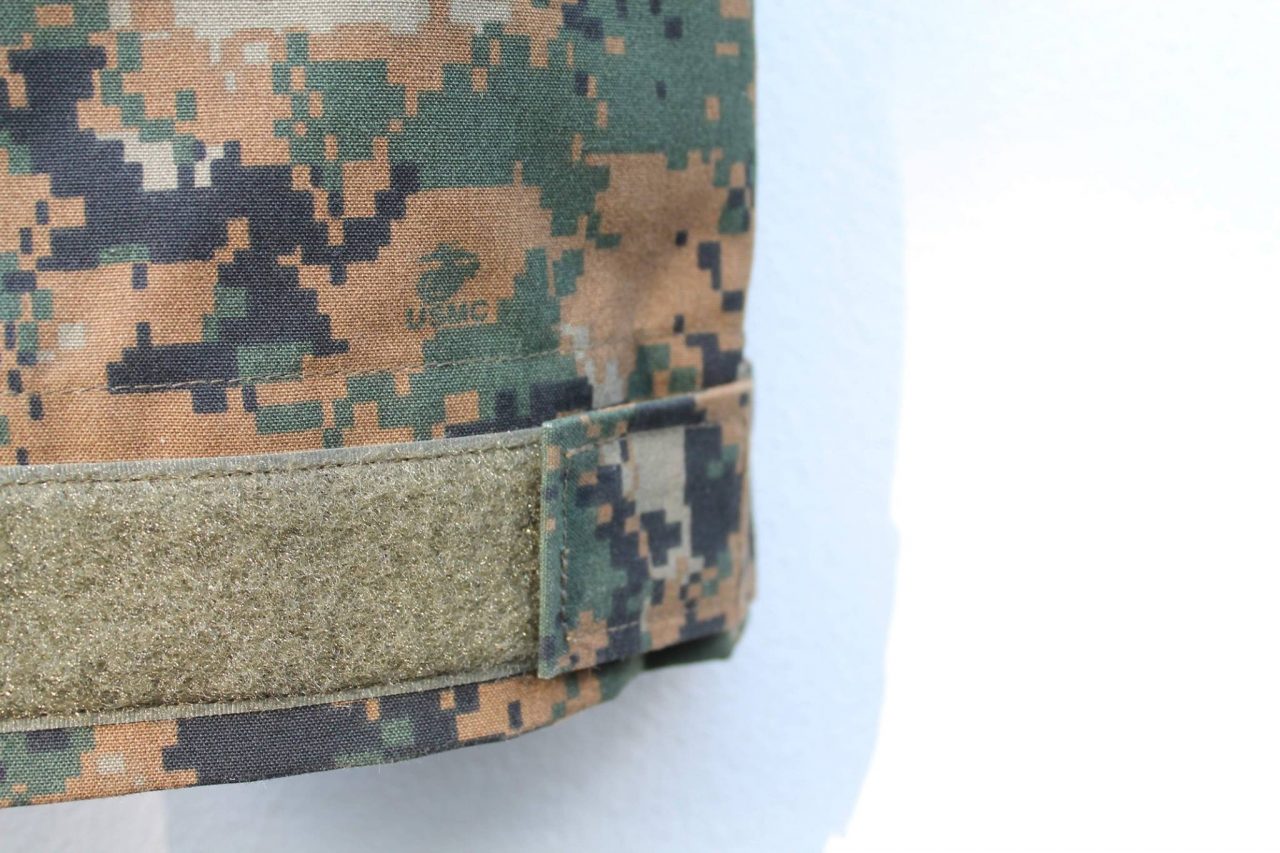 They've been pictured in use with various elements of USMC Special Operations and possibly a few folks attached to them. They certainly represent what I'd say is the pinnacle of a premium combat uniform for extremely well funded SOF in warm climates, given the feature set and protective properties, at least until the G4 FR stuff starts to proliferate that is.
The detractors (nothing's perfect after all) are somewhat encapsulated in the phrase well funded. It's pretty much a universally recognised fact that any FR uniform will fade more quickly and tear more easily by comparison to a regular synthetic/cotton blend, the very nature of the fabric not being a rip-stop weave gives that away right out of the gate. The G3 uniform, particularly the combat pant, already has many more potential 'bursting' points by comparison to standard issue uniforms since it comprises significantly more separate pieces of fabric sewn together in to the end product. That said, if you can afford to clothe your troops in high performance FR gear with loads of pockets, adjustability and joint protection and then replace said clothing when it rips or fade; why wouldn't you? You can read one of my earlier blog posts for a little bit of discussion on FR uniforms in military use:
As far as these particular offerings from Drifire go, it is very much evident from a glance at the internal label that there is quite a laundry list of ingredients comprising the primary fabric. The stretch panels being the same tweave as those found on all commercial Crye product. The colouration of the stretch panels and other ancillary parts is in line with the Ranger Green commercial G3s. Sizing is also standard and after a brief inspection the one single anomaly in construction I could find here is that the bottom edge of the knee pad pocket is lined internally with loop. I've no idea why this is done as the standard Airflex combat knee pad does not have hook in this area to interface. Though at least if the end user adds more hook they can do what G4 has done and increase the staying power of the pads.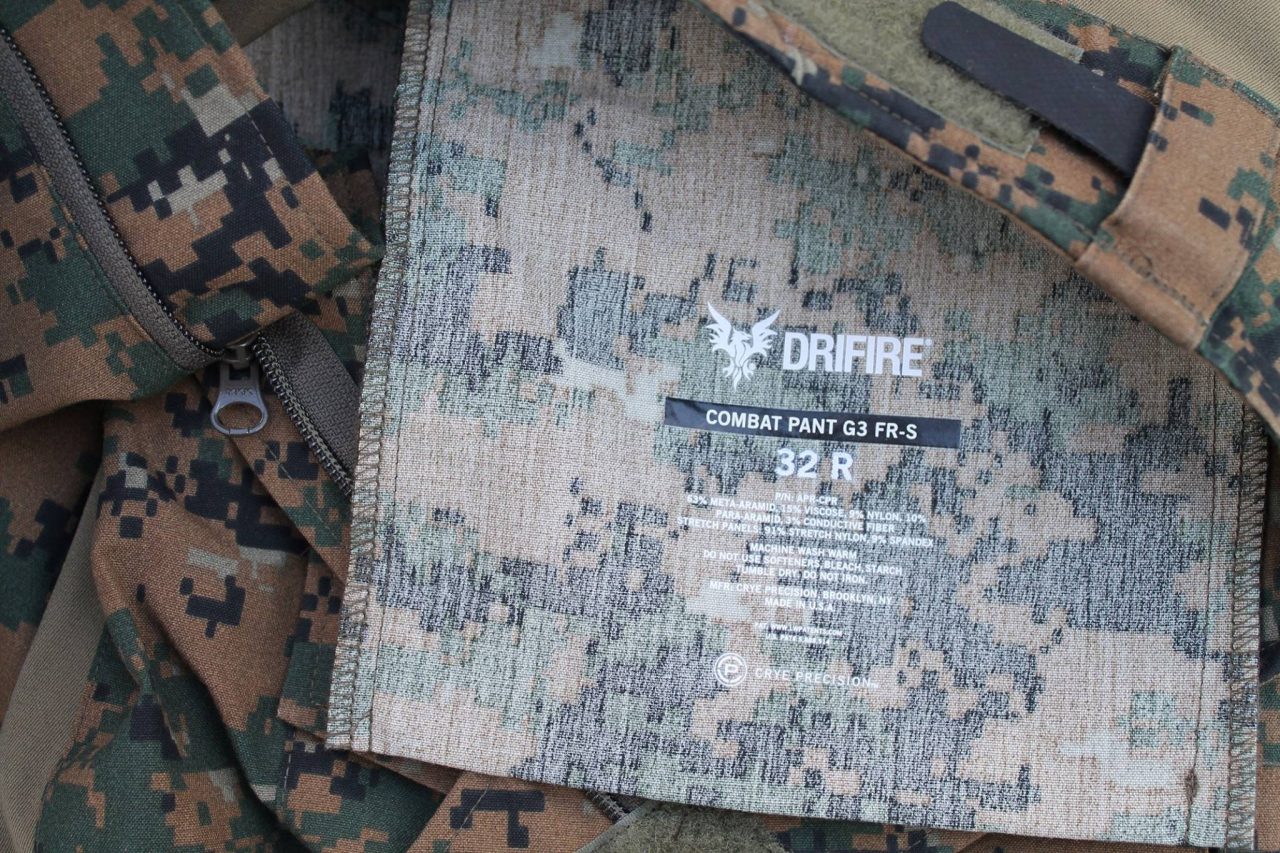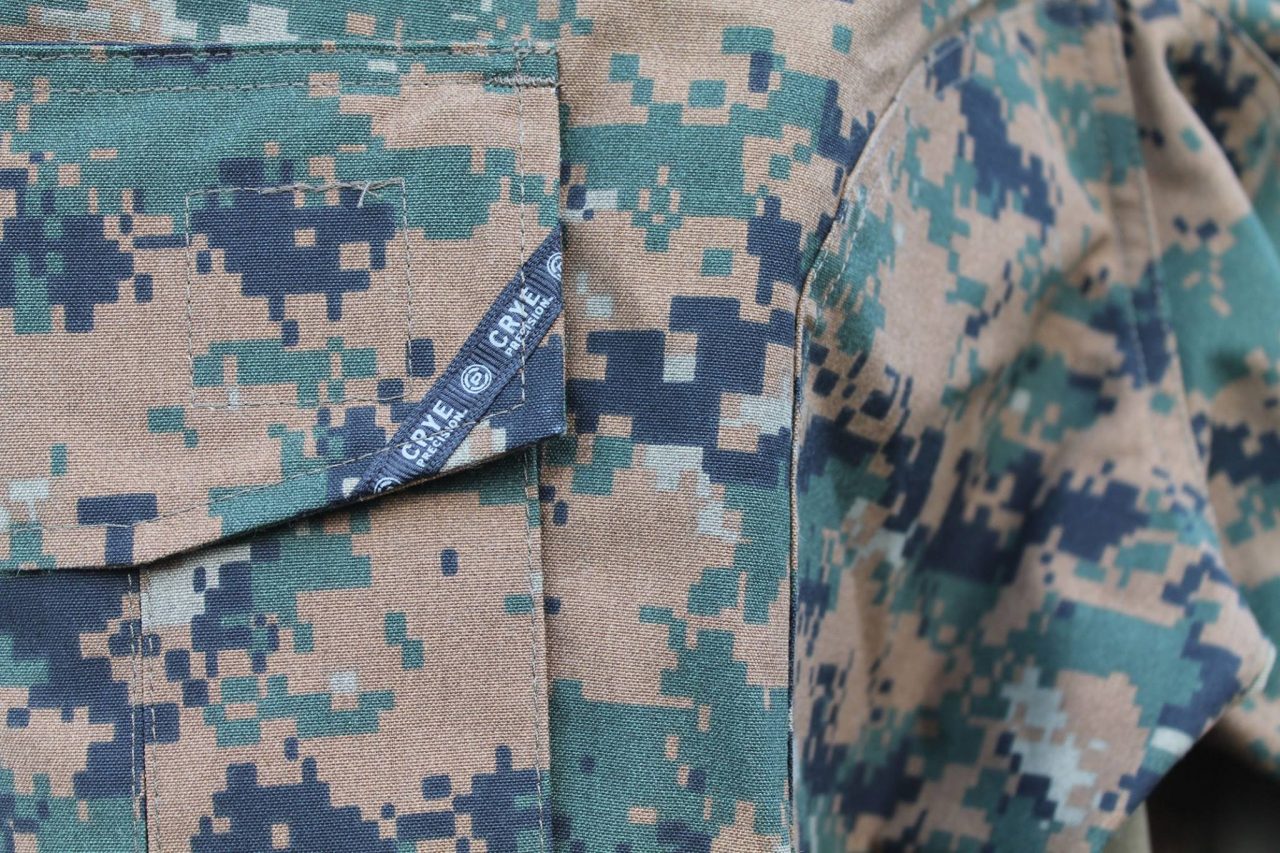 A nice piece for the collection overall. Know some friends who might also be interested to see this post? Share it with them. If you happen to be feeling really flush and want some unusually patterned FR G3s for yourself you can get in touch with AG-Tactical. I've no association with them at all, but they do bring some extremely high end gear in to Europe for regular folks like me to buy if they so desire.