If you enjoyed yesterday's post then hopefully there's a good chance you'll enjoy today's even more.
At the same time I had the Woodland BDU shirt modified I also sent off my old Desert Night pattern parka. These things have obviously been pretty hipster-popular in tacticool circles in recent years, but for those who don't know the origins, the pattern was designed in the US way back around the mid 70s/early 80s as an attempted counter to enemy (Soviet) Night Vision, hence the unusual grid based pattern. I've not been able to find any information on whether it had any effect on very early and primitive Russian NVDs, but all reports suggest that even the hand-me-down equipment the Iraqis were in possession of was more than adequate to make this camouflage irrelevant come the early 90s when the American military deployed it in the first Gulf war.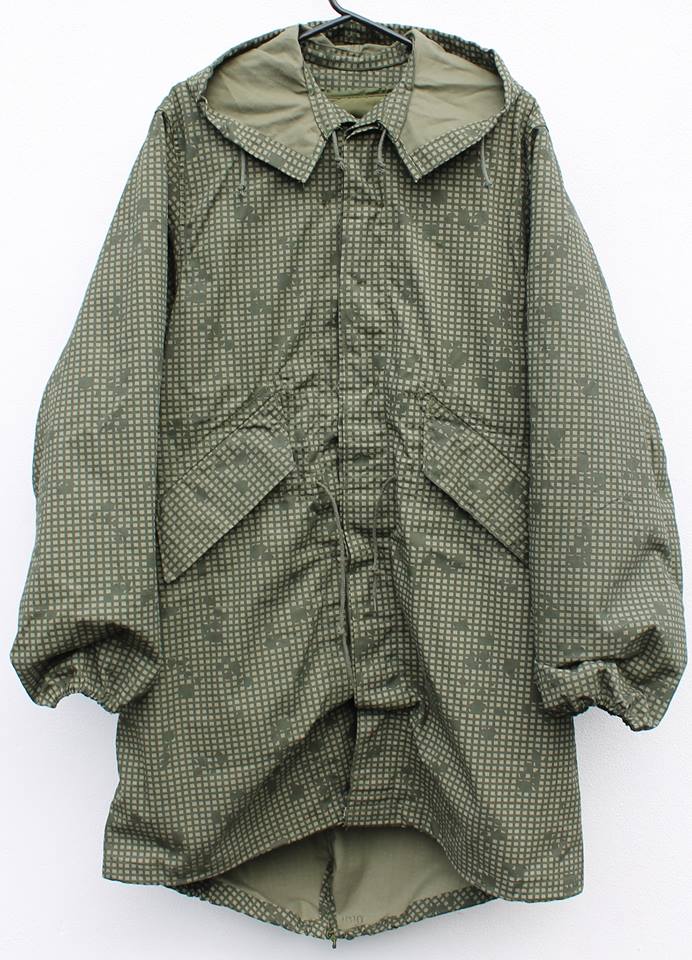 The actual uniform produced consisted of an over-jacket and over-trousers, the idea being of course that the desert can get bloody cold at night comparatively speaking, so you put an extra layer on over your BDUs and, theoretically, also defeat enemy NV in the process. The parka in stock form is incredibly long and over-sized to account for layering underneath, alongside the fact that it is supplied with an insulating liner. It is also designed for the rear 'tail' to tuck between the wearer's legs and be tied to the front vaguely like a para smock so there are features to facilitate that. Whether the idea of that was to keep out sand/wind or something else I'm unsure as it all seems entirely unnecessary and impractical when you actually put the thing on.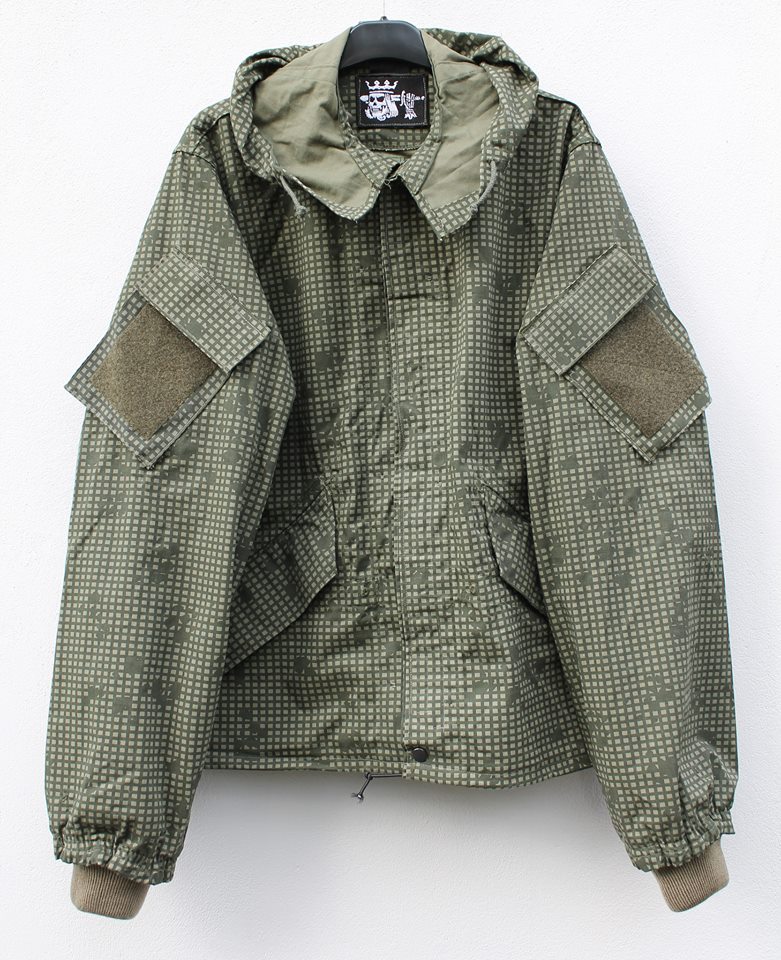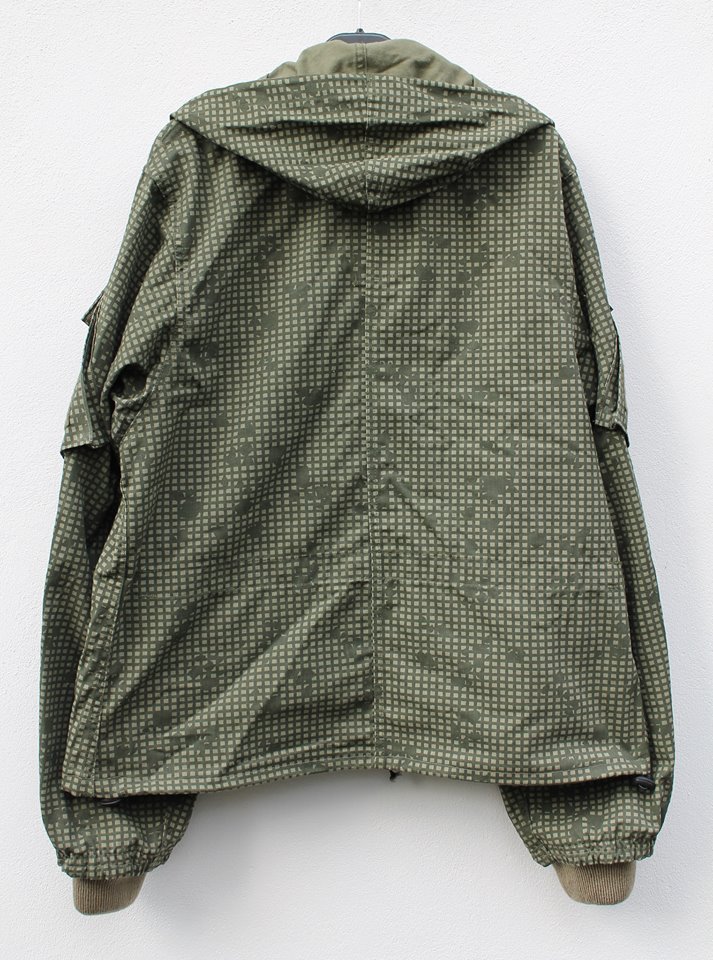 In order to make the parka more practical overall and generally more in keeping with modern ideas, I had the following changes made:
-Lower hem raised by a good 12″ or so and changed from the previous angular cut to a straight and level one. Old cotton draw strings replaced with elastic with toggles on either side to set and hold adjustments.
-The old cuffs were far too wide with no adjustment and flapped around. In fact they could easily just slide right over the hand. Para smock style knit type cuffs were added to create a comfortable fit that ensures the cuff stays in the correct place around the wrist. Wind will also have less opportunity to sneak its' way in.
-Proper pockets made of cotton canvas added behind the slots that previously were nothing other than pass-throughs to the BDU pockets that would have been worn underneath. This means the parka can now be worn independently regardless of any under layers and now has storage of its' own.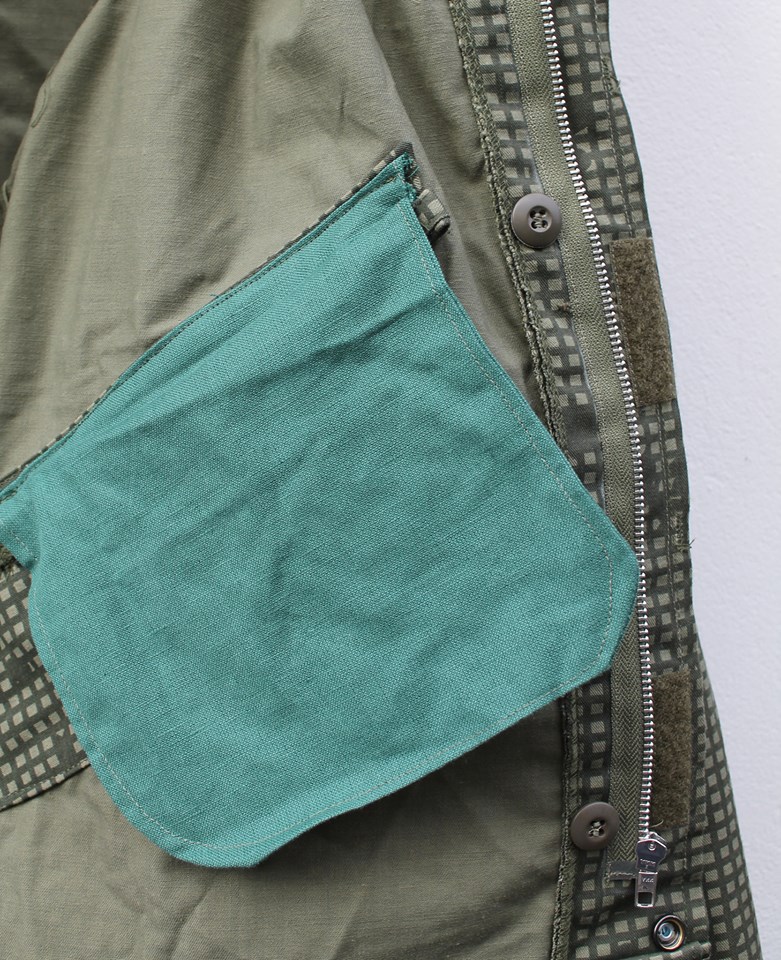 -Old BDU style button front closure replaced with a YKK zip and velcro similar to PCS shirts and smocks. There's also a press stud added at the very base of the zip. Overall this arrangement sits flatter and makes it simply far faster and much less of a chore to don and doff the parka.
-Material cut from the hem was used to add upper arm pockets in modern ACU/PCS style with the expected loop fields for patches and the like. Both the colour and surface area of the loop are generally a bit more in keeping with the old school theme.
-Again using excess material (and a small section of elastic) a keeper has been added to the centre of the upper back to allow the hood to be rolled in similar fashion to British issued smocks of the past decade or so.
-The inner polyester liner (which is basically a US poncho liner with more shape) has been shortened in line with the hem of the parka, with the appropriate buttons and loops moved and adjusted accordingly so that it can be buttoned inside the parka in the same manner as it could be before any of the work was carried out.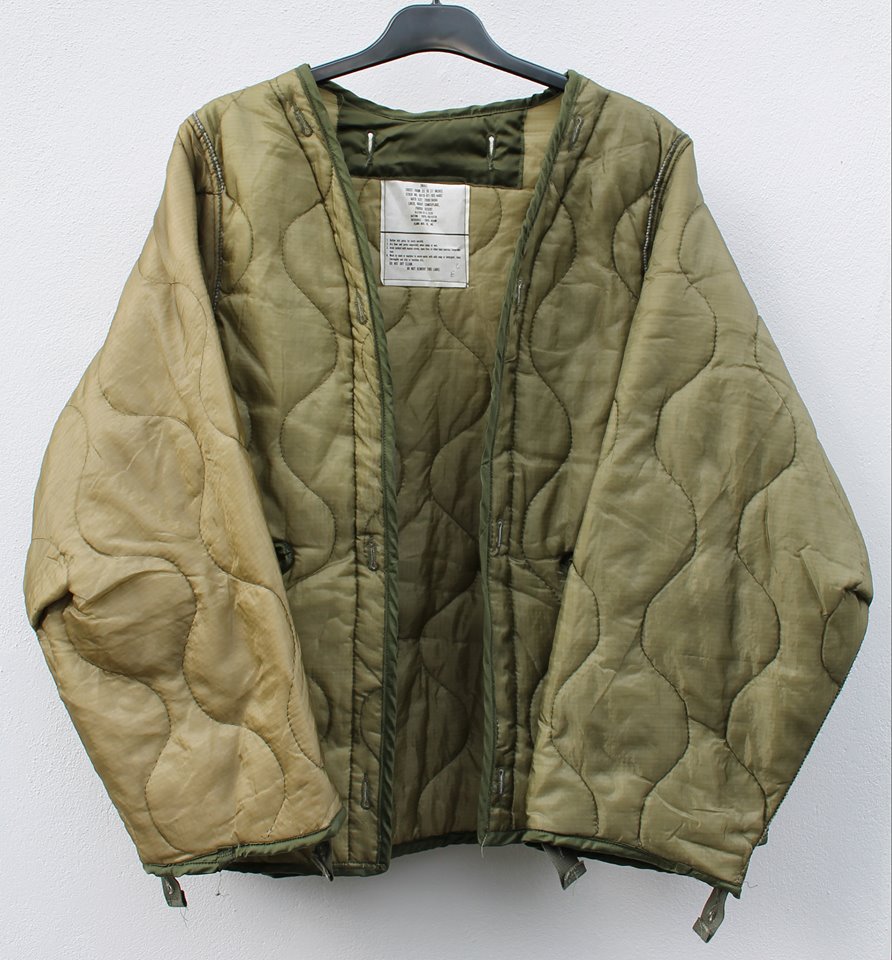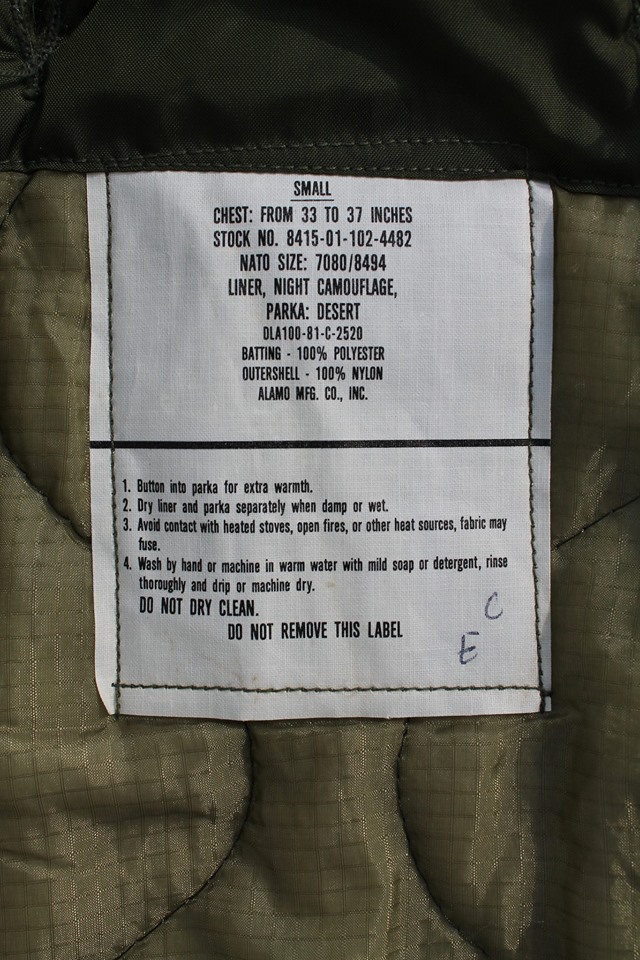 Could more be done? Sure you could really go at it with tons more pockets everywhere, pit zips, more velcro and a dozen other features, but to be honest just shortening the thing and adding the cuffs really makes a massive difference.
The internal label may say 50/50 cotton/nylon though to be honest I'm not convinced this isn't an entirely cotton jacket as it frays exactly like cotton, all the draw strings burned as as a natural fibre would etc, though it may just be down to the manufacture and weave of the fabric back in the 80s. Either way this jacket isn't going to be much use in a country like England where you're going to probably get rain if the temperatures are low, which is realistically true of issue smocks anyway. But then again this parka was designed for the cold and dry desert so I can't knock it for that and it actually makes a lot of sense in context. It certainly cuts a decent amount of wind chill and the puffy liner is very warm, so for the times it's cold but without rain or snow it'll do nicely all things considered. In fact without the liner in, it could be worn in a good range of temperatures since the main fabric isn't too excessively thick or heavy.
If you want to see the matching G3 cut lower halves, then be sure to stay tuned.