The 'Blasting Cap' from RE Factor Tactical. I already have some of these FlexFit caps from Arc'teryx and Mil-Spec Monkey and they're my go-to for any weather except bucketing rain/snow.
No opening at the back which personally I find great as I usually wear my cap backwards to accommodate goggles. Highly breathable mesh construction for most of the surface area that wicks sweat and allows heat to escape while still camouflaging and protecting the head from the sun.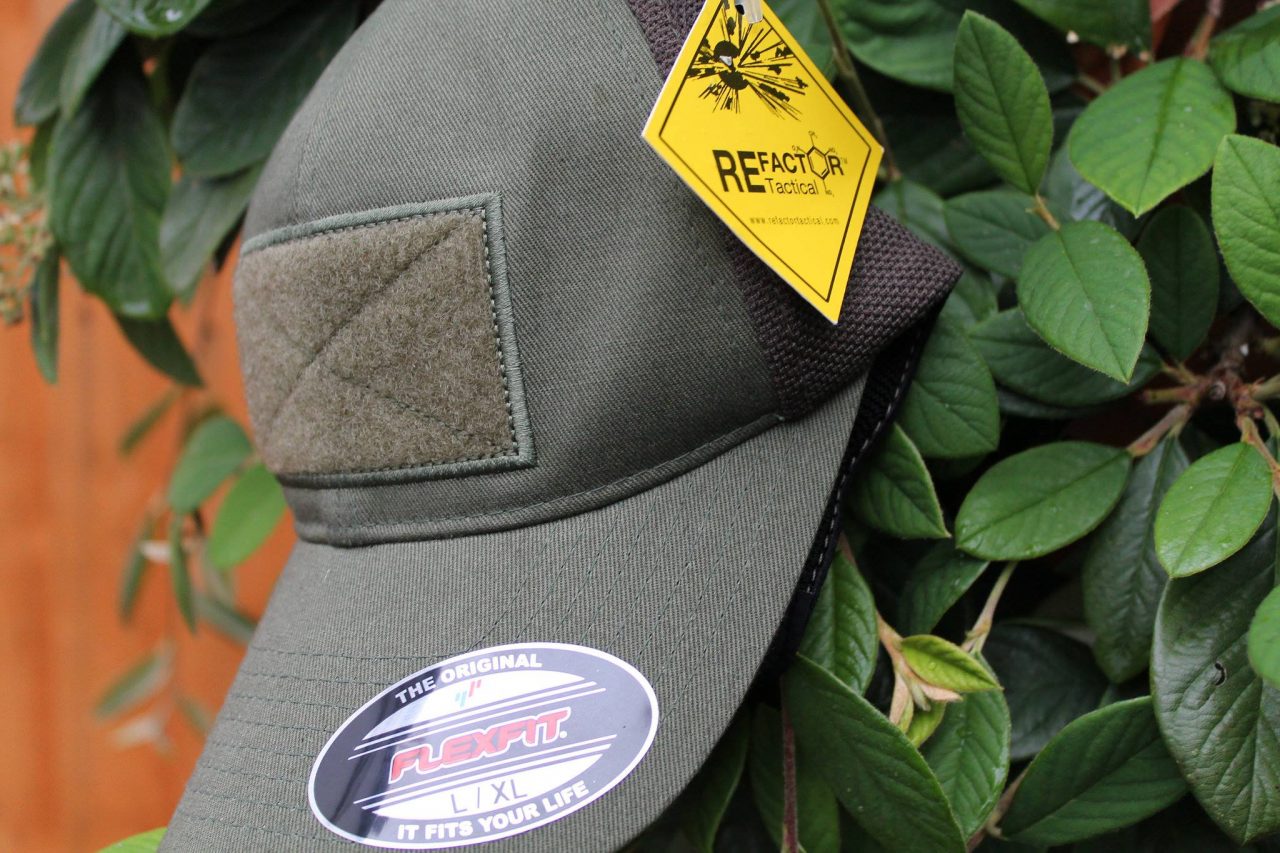 It has a little more loop than I'd actually like perhaps, but it was designed for people who need lots of IRR patches/identifiers on them. The inside features R.E. Factor values for various common explosives (which shows the relative mass of TNT for which the named explosive is equivalent) and a bright orange panel so you can turn it inside out, put it back on and be seen more easily if the need should ever arise.
Little details, but they add basically zero weight to the cap so adding this sort of stuff inside a garment is a great example of intelligent design.