It's hard to make a rifle in a general AR-style format that's at all interesting at this point, but these DRD guns had a combination of features that was a little less common in the market place. These aren't new exactly but I've not seen them in person before myself.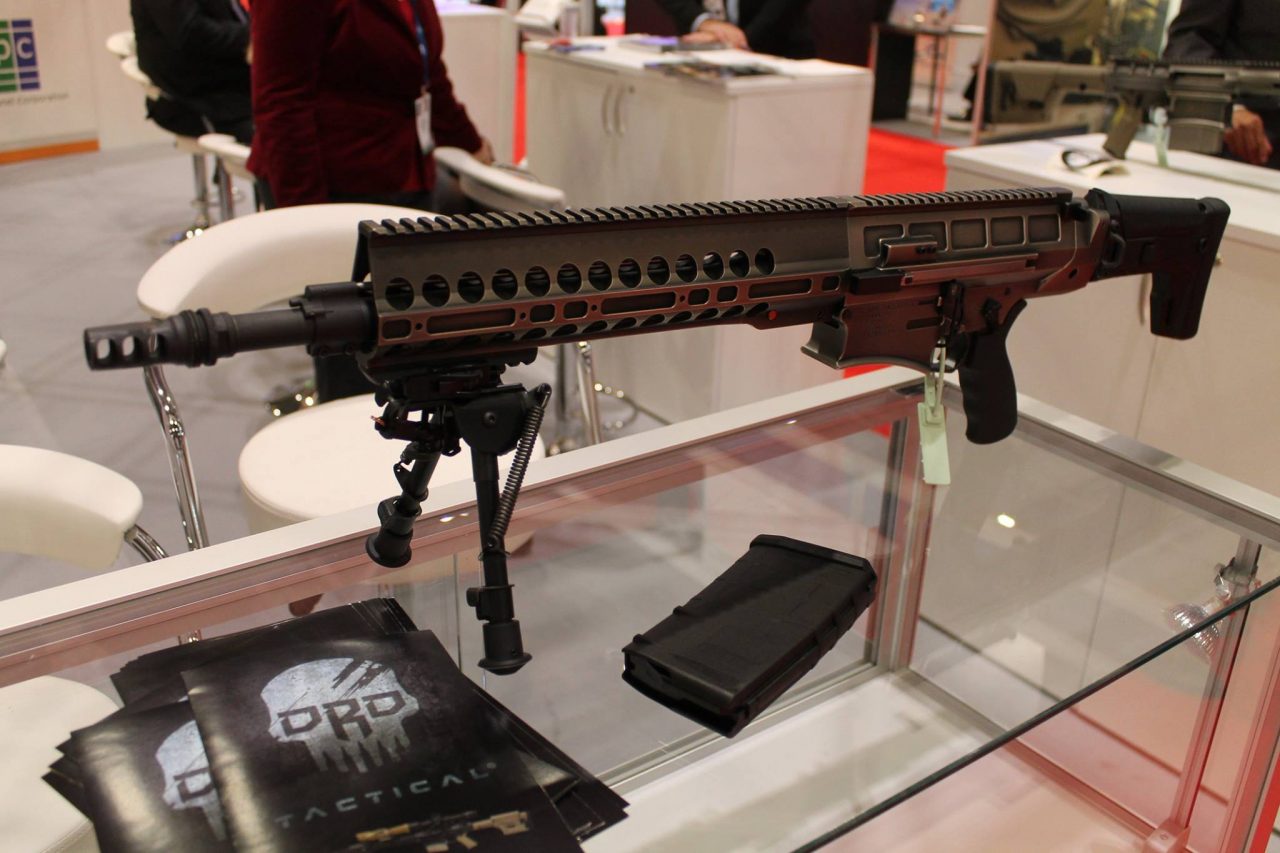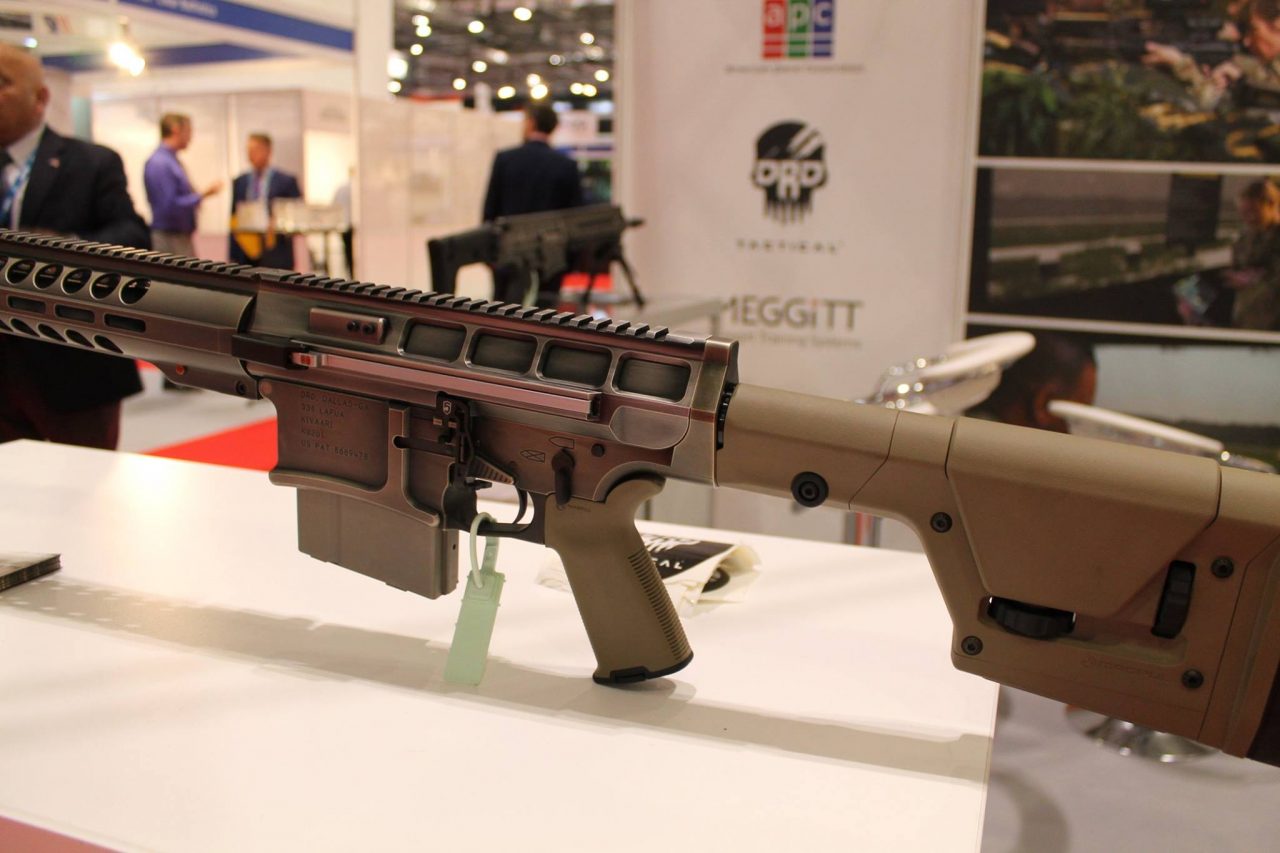 The larger of the 2 is a .338 LM semi auto, which certainly puts it right up there in terms of sheer muzzle energy when it comes to self loading AR-15 derivatives and certainly not just another AR-10 with some slightly different bits. At least as far as a gun that's not designed purely to get YouTube clicks. From what I saw the barrel is quick (ish) detachable without any tools at all. It's also a DI system which in a calibre this large I'd personally say makes more sense than it does in 556. Side charging, ambi selectors, ambi bolt catch and release, a weight that I'd say makes sense in 338LM and could be fired in positions other than the prone even with the heavy 24″ barrel, but the PRS stock is definitely not the most conducive to fast manipulations in the way we're used to. The best part for me was the rep saying that the met have apparently already picked these things up. Presumably in a more drab colour because this is DRD's 'battle worn' finish, but keep those eyes peeled next time johnny-ISIS has a go and gets beats down again.
The shorter rifles is a 762 NATO, again DI, freefloat of course as above and also sharing the lack of need for a buffer tube. The back end of the lowers must be pretty adaptable because DRD buy in ACR stocks to fit to their 308s. Definitely tilting the scales more to the side of a precision long range rifle vs a more all-around battle rifle. Great triggers in both and 45 degree selectors, I think the 308 is an earlier model of forend since it's proprietary whereas the 338 is M-LOK. I'll be looking up some 3rd party accuracy and reliability reports on these things for sure.