A while back I did briefly own both AOR variants of these early Patagonia combats that accept Crye's combat knee pads, so I snapped a snap for posterity's sake. These were manufactured in Multicam as well as the patterns shown here, but the Multicam versions are even rarer than the AOR patterns as far as I can tell.
From what I personally have seen there appear to be only 2 variants of this specific model, ones with pattern-matched stretch panels and ones without, as shown here. Before Patagonia moved on to their current model with the 4-hole pattern in the knees and proprietary associated knee pads these were presumably a supplement to the NC combats from Crye, though I don't chronicle that sort of information precisely, sufficed to say they were likely issued around a similar time to personnel who get issued AOR1 and 2. Apart from the knee pad pockets the rest of the trouser is extremely similar to the current L9 pant.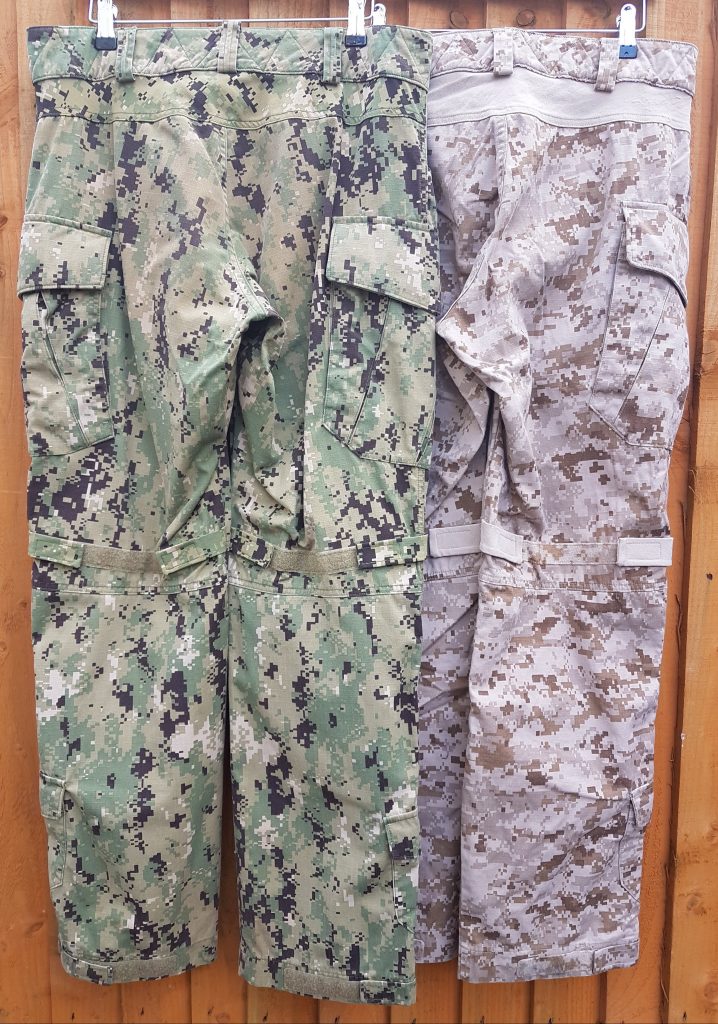 The AOR2s were some of the very first AOR kit I ever purchased (if not the very first) in either colourway and they had definitely seen some use when I got them, but an interesting start to the collection on that side of things and something different to the NC and G3 lines. I decided to sell them on in the end as I wasn't personally super happy with the condition, which is very much an exception to my own rule when I find something uncommon in my size, but I'm confident I'll find another pair to replace them eventually. For now I still have the old style AOR1s and the first gen combat shirt that matches them, so I'm happy with that.