Somewhat like the ACU/UCP thing, there's a big difference between a plaid or check shirt and an actual, proper, flannel shirt. As with all things it is vital to know what you're actually trying to buy before you go out looking. Check patterns are largely a traditional thing for making in to flannel fabric, you could print on anything you wanted to these days but making a flannel in a loud print just isn't usually the done thing.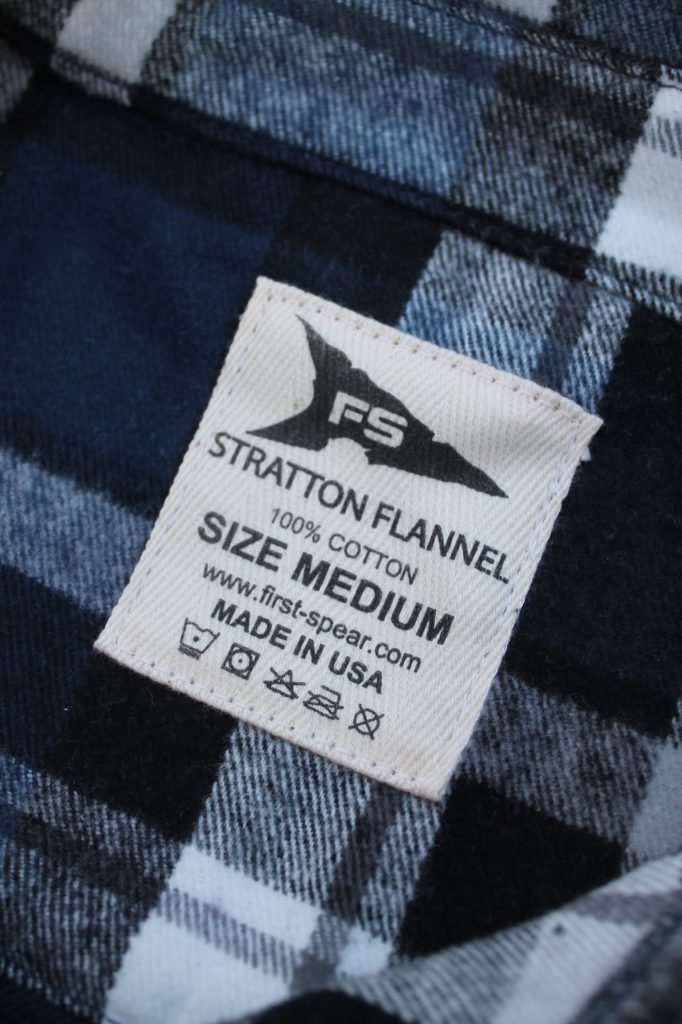 As you will find out if you read the wikipedia page on flannel, a similar fabric that indicates its' origins can be traced back to Wales as early as the 1500s. The basic archetype we know of now goes as far back as the 1600s when production spread to various parts of the UK. Fancy aesthetic patterns probably weren't a priority back then, but the Welsh have been farming sheep since the actual dawn of time and sheep's wool naturally comes in different colours so it presumably would have been possible to weave a simple pattern in to a garment without use of dyes that would require extra expense and effort to obtain; life was a lot harder back then for a lot more people, you couldn't Prime a bottle of any imaginable colour for a few bucks.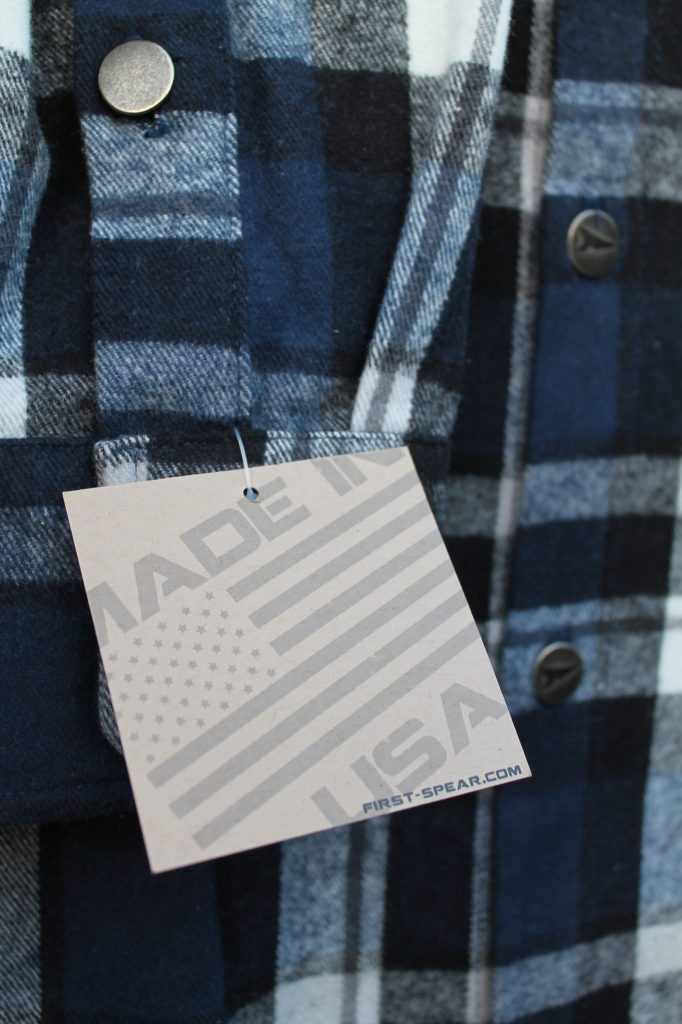 The reason proper flannel has weathered the course of time and remains a fabric that is produced in huge quantities is because it has particular advantageous properties. The individual threads are woven loosely, more so than in other common fabrics, this means it traps air and provides great insultation for a given thickness. I'm no professional loom operator, but given that it has been around for about 400 years I'd imagine it's comparatively simple to make when looked at next to the very latest high-tech fabrics and while some of those no doubt eclipse it in terms of insulation, wind/water resistance etc I'd expect that comes at a higher cost and it's taken us a good few hundred years to actually get there. Plus there's just no denying the sheer comfort and classic aesthetic of a quality and nicely woven wool or cotton.
---
A couple of years back FirstSpear sent me one of their Stratton flannel shirts and I've worn it regularly ever since. I think they get them made in small batches of different colours each time as a sort of side project, so availability isn't very high, which is understandable given their main line of business. That said, if you want a very high quality shirt made of actual flannel fabric that will last you for years and is made in America, rather than just some generic thin shirt that happens to be dyed in a check pattern that won't keep you nearly as comfortable or last as long; then you definitely want to sign up for the FS e-mail newsletter. One of the few that only dispatches every few weeks (often with good sales/discounts) and doesn't just bombard you with daily ads.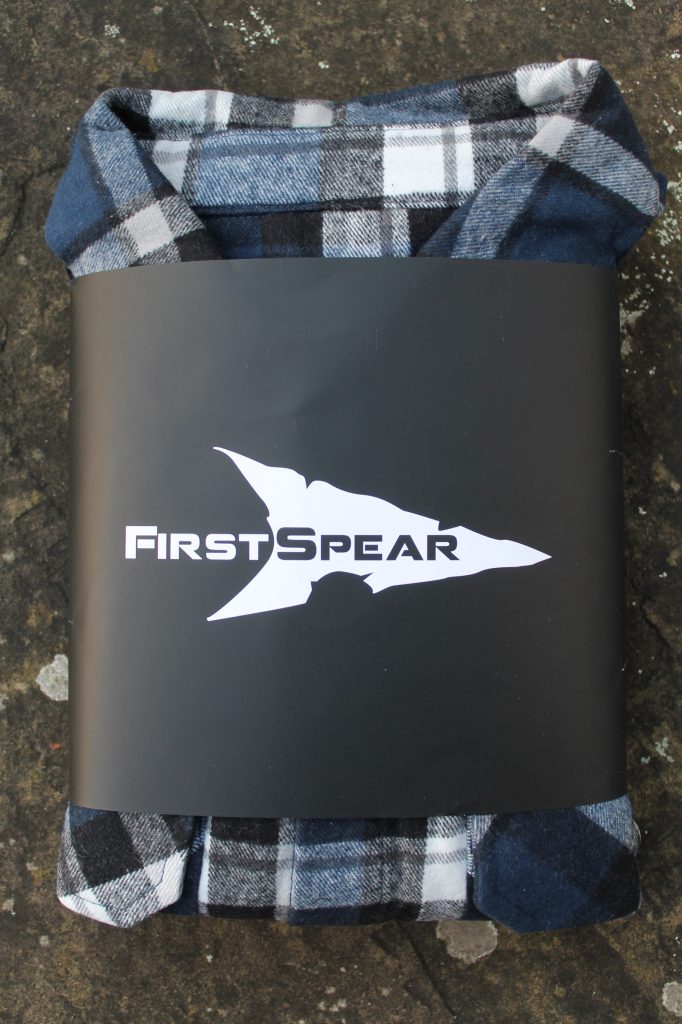 My example shown here is the 9oz fabric weight in the blue/grey colour option and the medium fits me loosely exactly as their product description says. Though their site mentions a 4oz version almost all the shirts actually in stock that I've seen have been the 9oz variant and if you want that real durable lumberjack feel that's going to be the version for you. This is a seriously weighty fabric that's much thicker than any other button up I have ever owned, to the extent I actually see it almost more as a jacket and it does sit somewhere between a standard shirt and jacket in my experience. I almost always wear it as an outer shirt, usually unbuttoned with a t-shirt underneath.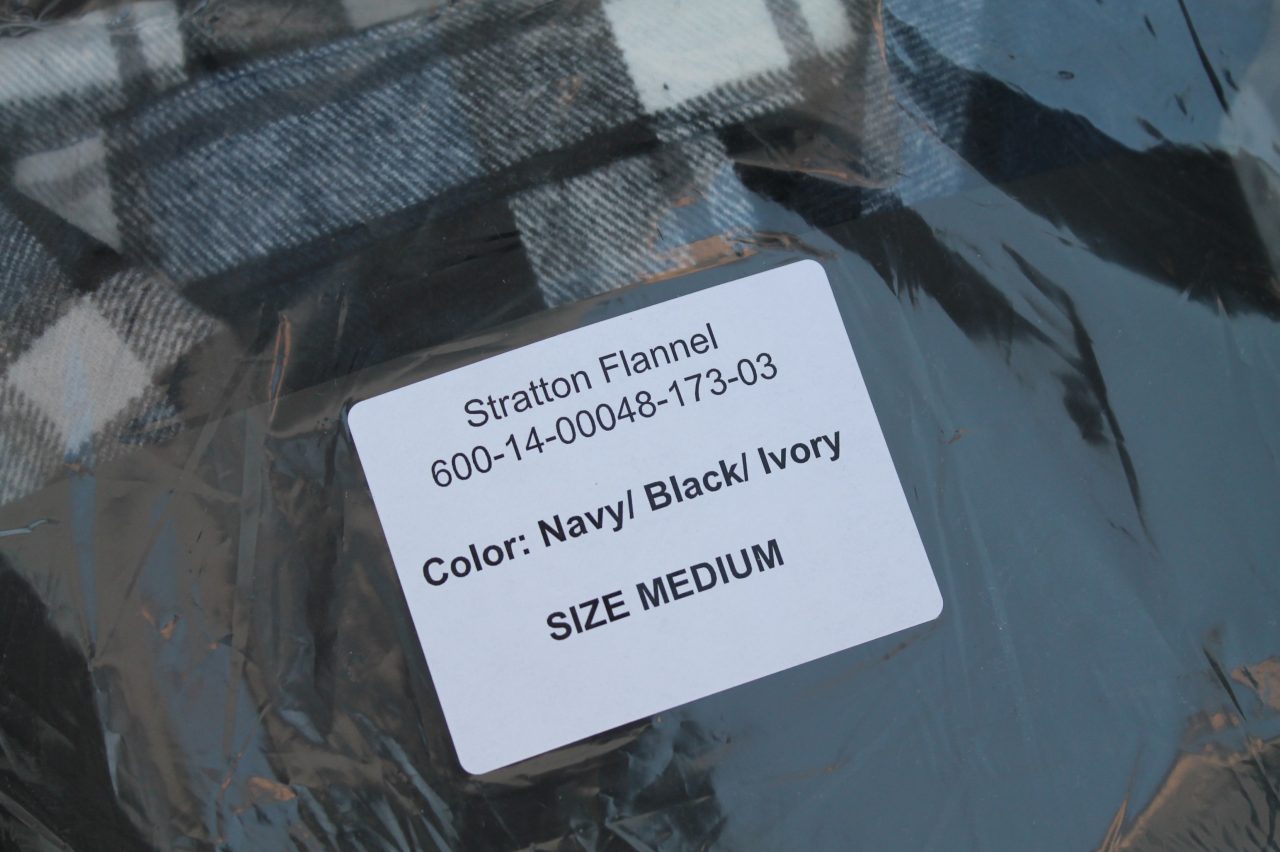 The Stratton is for when it's not hot enough for just a T or a regular shirt but you're also not going outside for hours in cold/rain and in need of a full on zipped jacket. It looks better worn as a jacket than many jackets though. Ideal for much of spring and autumn, or a clear winter's day if you're going to be moving to at least some extent. If you're a concealed carrier in the US I think this would be a very handy item to have in your wardrobe given the roomy cut.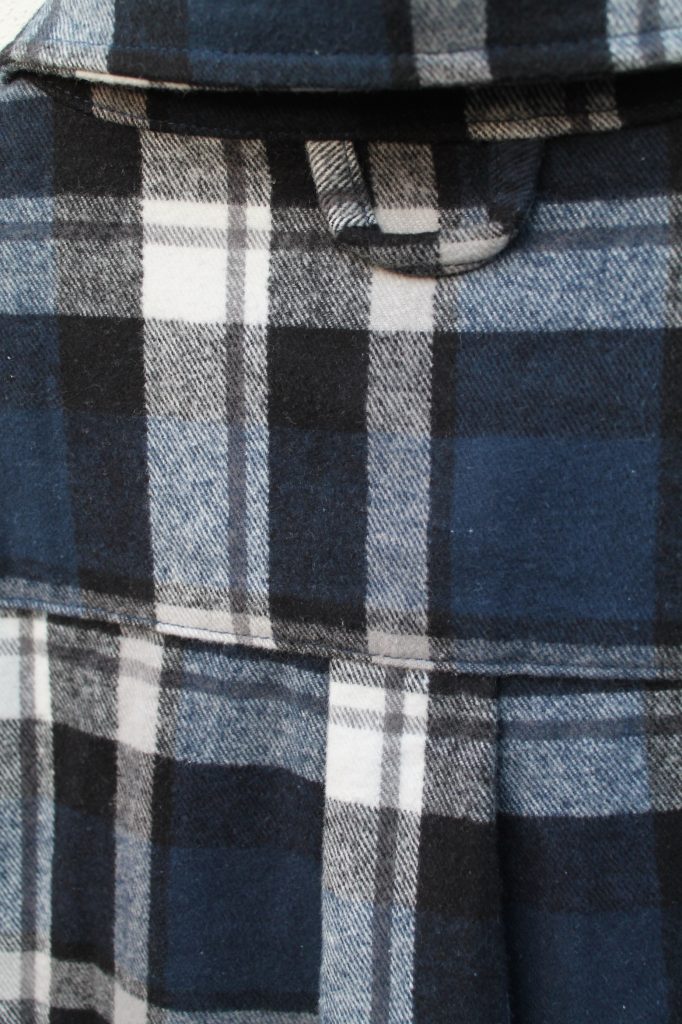 To reinforce the semi-jacket status the Stratton even has a hanging loop on the outside at the back of a collar, that alone tells you we're not in entirely standard shirt territory here. All the buttons are metal, much like the main top button on a pair of jeans and the centre closure buttons display a small FS logo but without any writing on the outside to show that you're wearing a tactical brand. You may notice these, but if there's one thing I've learnt over the years it's that 98% of people are really not observant, not that they'd know the logo if they are the kind of person who would have a problem with you because you're a gun owner or perhaps in the services.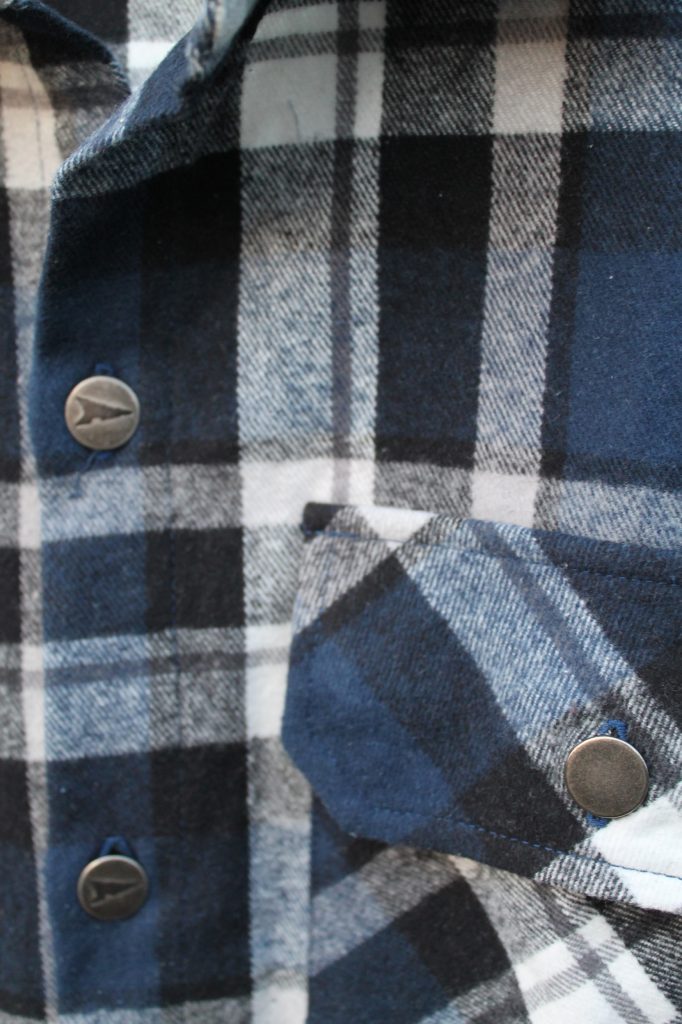 There are 2 quite large pockets up front that would actually be useful for carrying stuff if needed. They're deep and roomy with proper closure flaps to securely stow any items. Patterning on the pockets deviates from the body of the shirt which may be a marmite thing for some folks, but personally I prefer this as when the pocket patterns are in the same direction but just slightly offset it really messes with my eyes. Sleeves are on the longer side but designed in such a way that they roll nicely.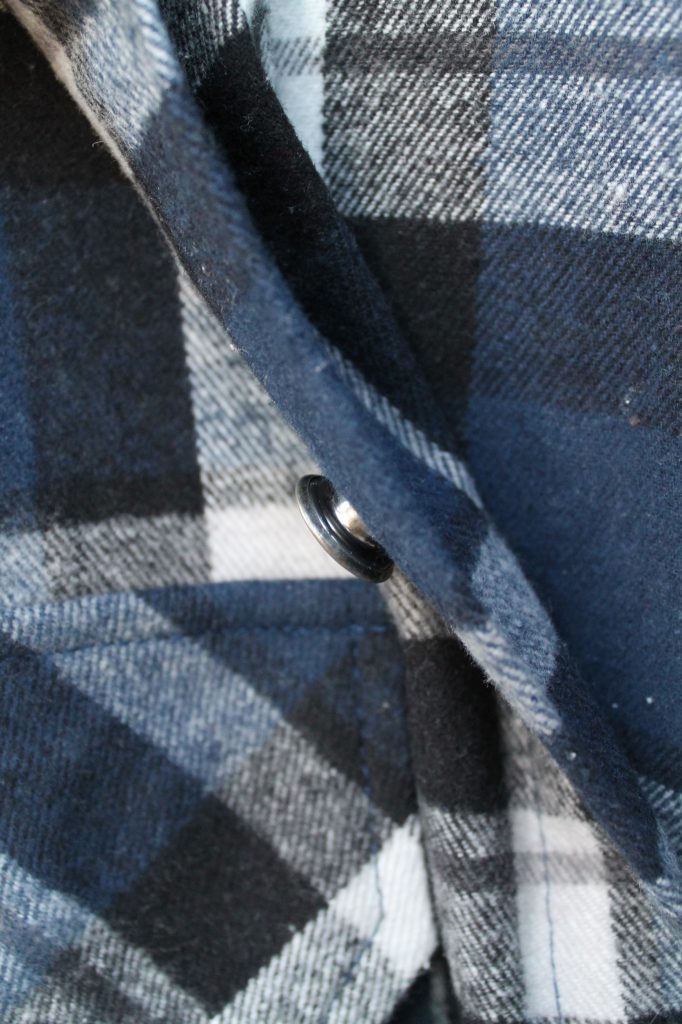 Being a loosely woven 100% cotton these shirts do shrink a fair bit when first washed, but only down to where they should be. When you look at the $70 price tag by comparison to a $10-20 shirt from china that might look the same (real emphasis on the word look), it may seem pricey and I thought that at first, but once you realise what's actually going on here everything makes infinitely more sense. Not quite as long term of an investment as an Arc'teryx jacket maybe, but getting there and that's saying something.