If you are reading this you probably know what a micro PALS 2-part belt system like this one is and you have probably heard of FRV Tailoring as well. But if you haven't here is a quick education on some information you ought to know.
Years ago there were two main types of belt for 'tactical' usage – the chunky, padded, cordura warbelts with 3 rows of PALS and then the 2″ wide duty belts made of stiff webbing that weren't PALS compatible at all and required belt-specific pouches. Then the dark clouds parted and a bright spark came up with the idea of just using 2 rows of half inch webbing with an inch gap between (i.e. 2″ total) on a 2″ belt, which would still allow for compatibility with belt-specific pouches, but standard PALS pouches would also mount on nicely. I don't know if the same person also came up with the idea of interfacing 2 belts using velcro in order to anchor the whole system in place, but it's a topic I may dig in to some day. Whoever it was (if it was just one person), they certainly remedied a very long standing issue with all kinds of belt rigs that has existed for essentially hundreds of years.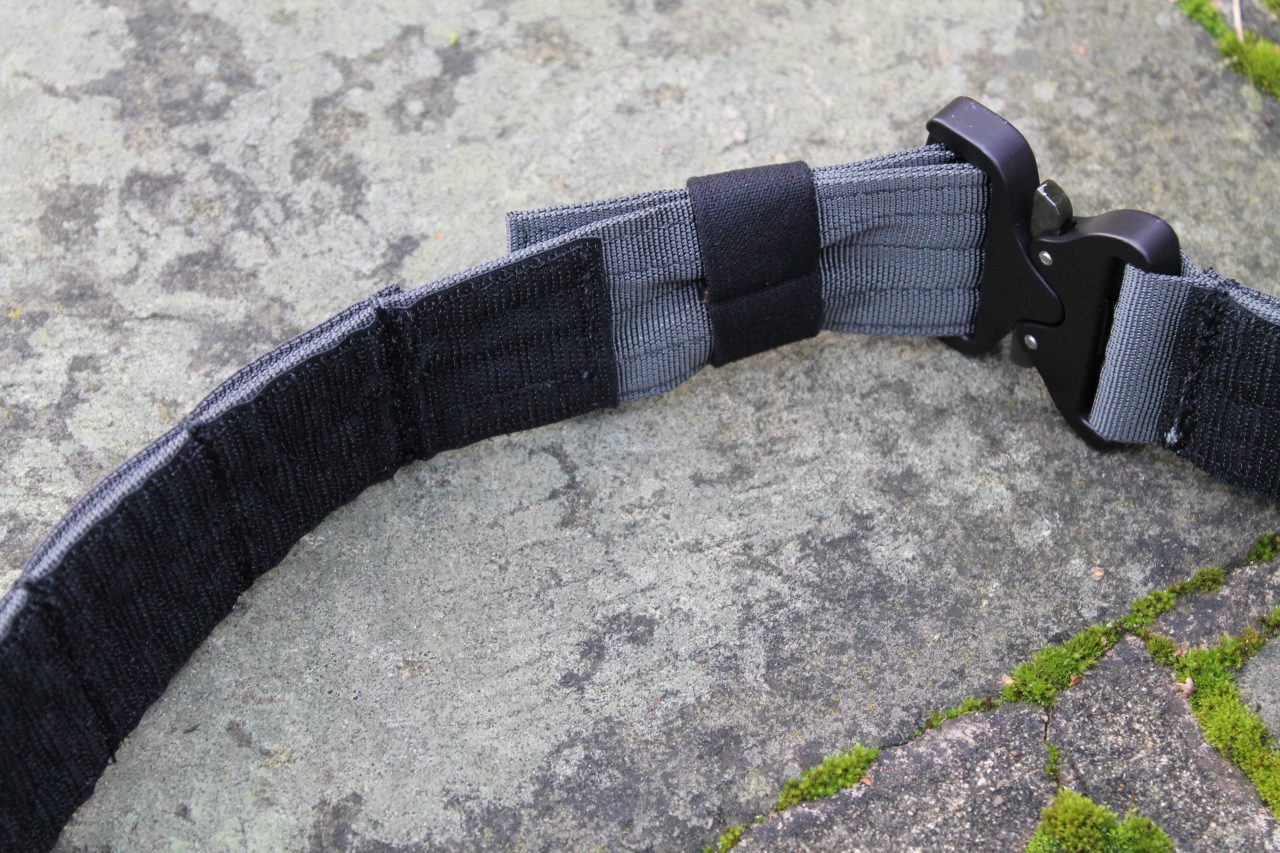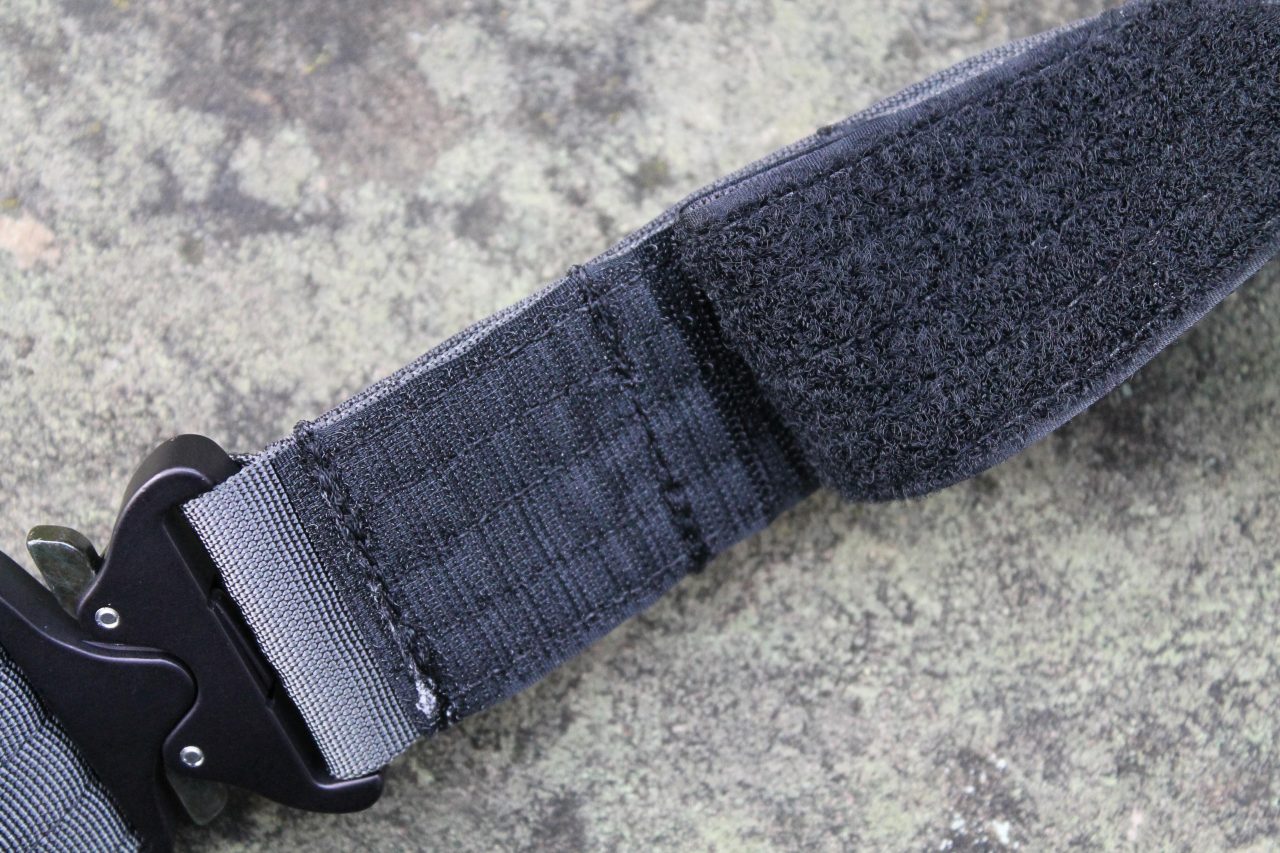 These belt designs exploded in popularity and just off the top of my head there are now at least a dozen companies in the US alone making high quality options, but as is often the case with such new ideas it takes a little while for them to cross the Atlantic. FRV made the smart move of being one of the very first European manufacturers of such a system, offering their now-famous Shooters' Belt at a surprisingly low price point. The high quality combined with the overall price of purchase versus importing from the US saw these belts become extremely popular within a comparatively short time frame. At the time of writing these can be picked up for £70 directly from FRV and that's with both the main/outer belt and the compatible inner belt included, there's no added extras. Similar offerings from American manufacturers will cost in the region of £120 and up, so the value for money is evident here.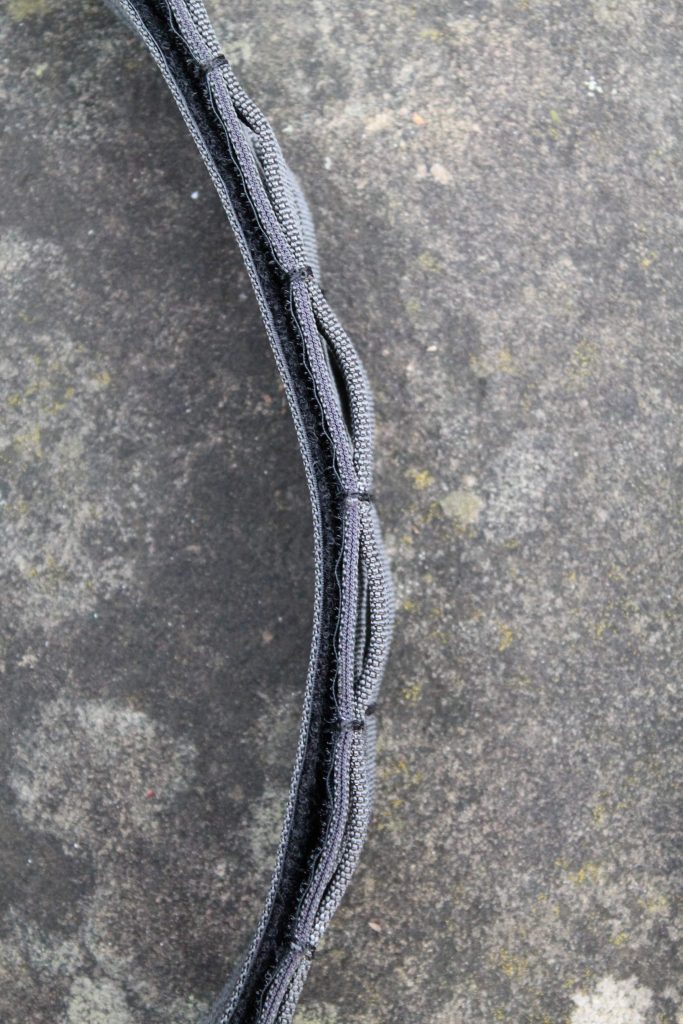 The FRV belts are made almost entirely from webbing, there is no cordura here so they're going to last through an incredible amount of use. The inner belt is comprised of a single layer of 2″ webbing for flexibility with the loop velcro sewn to it. Then the main/outer belt is thicker using two layers of webbing for stiffness and stability, with the hook velcro on the inside and 1″ webbing that's been folded in half on the outside to form the PALS compatible loops. There's a free running tail that gives a decent amount of size adjustment in the region of 7″ to account for layers and any potential weight changes i.e. gains when you're at home, losses when deployed, as per usual. The tail is controlled with an integrated elastic keeper and can be rolled up for neatness' sake if desired.
To my mind one of the biggest plus points here is the inclusion of an Austrialpin Cobra buckle, which is widely regarded as the gold standard in buckles for premium military gear applications, especially when it comes to belts. You will also observe that each point where the PALS loops join the belt is stitched through at least 3 or 4 times with a heavy gauge of thread and there are 5 rows of stitching running around the entire circumference, perpendicular to the PALS stitching.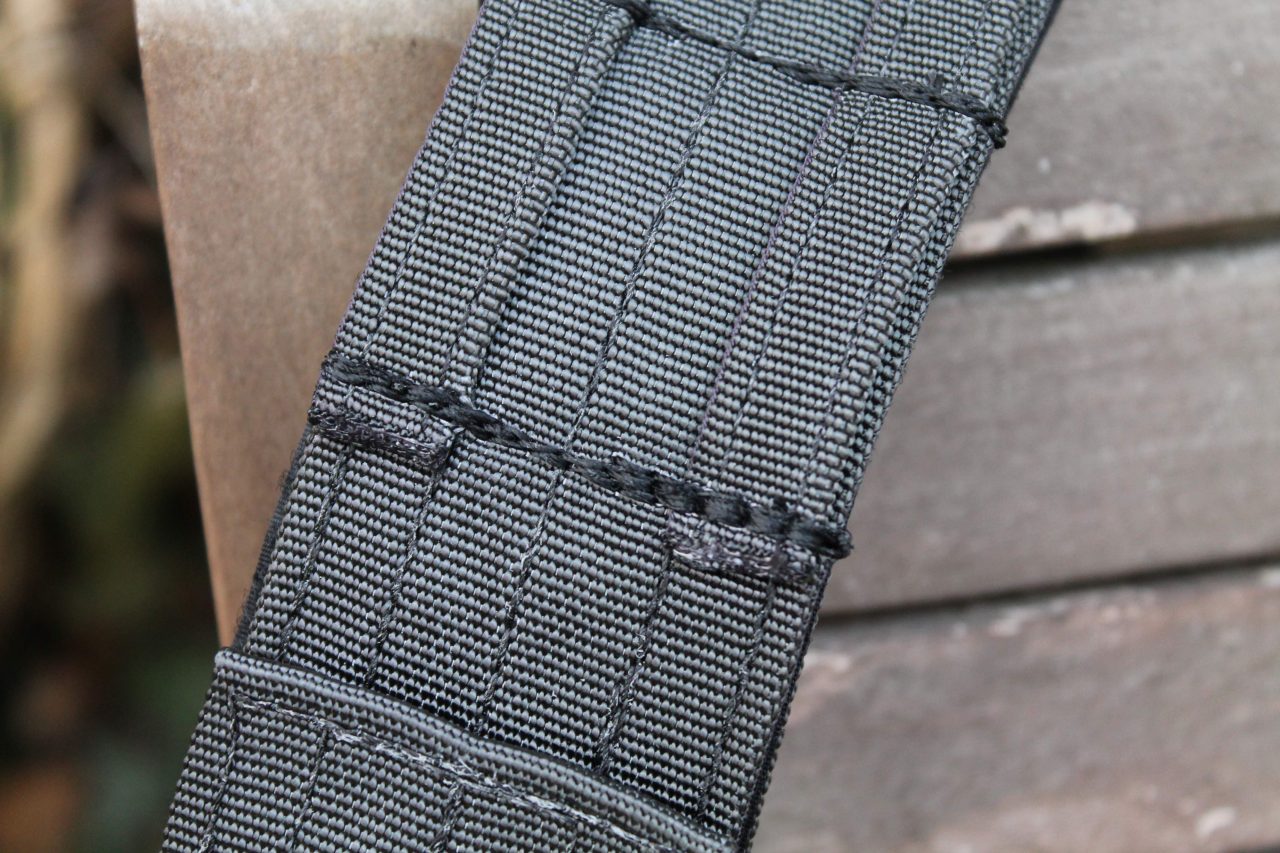 I never write about a piece of kit without finding some negatives to include, but I'm having to dig pretty deep to find anything for the FRV. Some of the colouration options don't perhaps feature the 'ideal' colour matched thread, but it's all entirely suitable and given that good military kit has to use a thick and durable thread type (usually bonded nylon) with various treatments to resist IR degradation and growth of mould etc it is entirely common for even high end manufacturers to not perfectly colour match every little detail. You could also say that the very ends of the half inch webbing aren't utterly perfectly cut and melted, but it makes absolutely zero difference to the belt in use and is a serious nit-pick. You won't receive the belt in a laser cut, cold-molded foam presentation case with a seal of authenticity and authenticity hologram either, but you do get a whole ton of value when you make a purchase.
Another big plus for FRV and basically their entire range (including the Shooters' Belt) is the wide colour and camo selection available. You can pick from all of the MultiCam patterns including Alpine, alongside Coyote Brown, OD Green, ATACS-AU and Met Grey as shown here. There's also MTP which is an ideal option for serving UK personnel and while the webbing used is Osprey type rather than the latest Virtus stuff, it is still clearly differentiated from Multicam.
Whatever your application might be, if you need to carry a small to medium load of gear either purely on a belt or to supplement carrying most of your equipment on your body armour/chest rig, the FRV Shooters' Belt should be high on your list of considerations and doubly so if you live in the UK. From what I know the bloke who founded the company is still serving in the British army so there's another plus which you will rarely run in to when selecting what kit to buy.