I have talked about the Crye Precision G3 Combat shirt in the past, so you can either search here or over on the The Reptile House for the foundational information. That said I'm not one to shy away from absolutely squeezing every single drop of juice out of a fruit so I'll say a couple of things about this particular example in MC Arid.
First thing's first – at this time, I am not aware of a better (cost excluded) combat shirt in this pattern that is currently in production and available for sale. Or indeed one that has ever been in production in the past. There are certainly some that might be better value, although again in MC Arid this isn't as much the case as with other patterns. When looking at commercial camouflage there is always a lower level of take up when it comes to the desert-centric variants, something that was particularly evident when it comes to the PenCott and Kryptek families. Multicam doesn't suffer that issue quite as badly and enjoys a lot of native support from Crye, but there's certainly far more choice of regular Multicam out there on the market by comparison to Arid.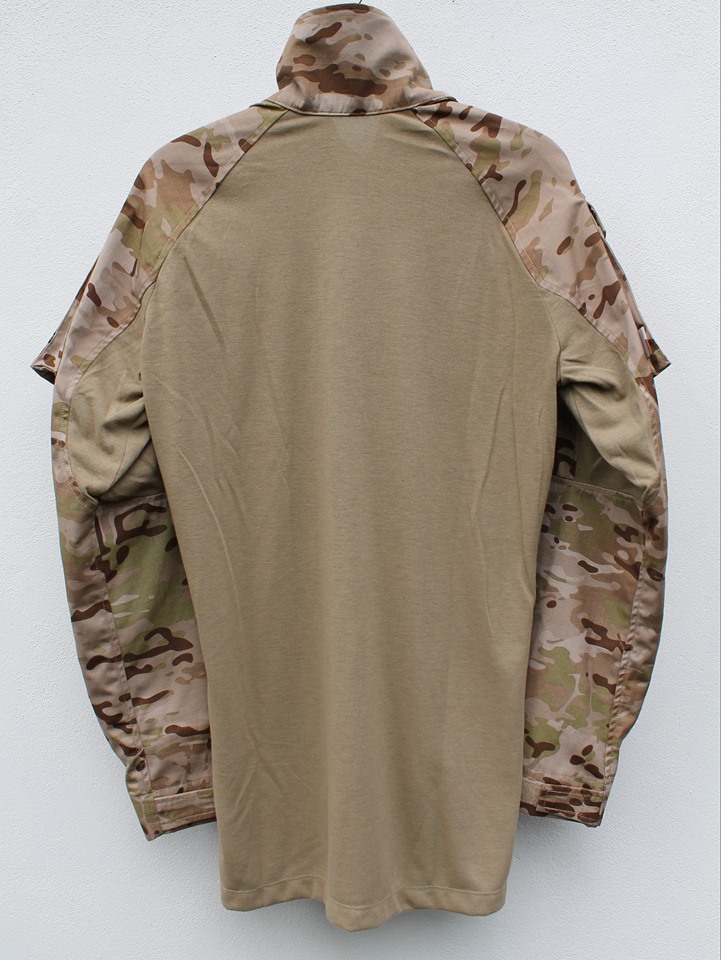 As mentioned however I am not aware of a better combat shirt in this colourway so the CP G3 is what I have in the collection, taking in to account my personal goal of having the all around best quality (for recreational use) garment in any given pattern or colour. As an example, I've eschewed the G3 in favour of the UF-Pro Striker XT in MC Black as that design better suits my preferences, though there's no doubt the Crye offering is the better option for a military application. During my stint deployed I certainly took great strides to avoid ever leaving the base while wearing an issued combat shirt and those feature the same torso fabric as the Striker. The PCS kit is great for 99% of the time when everything's going ok, but it's the 1% of course that is actually worth worrying about.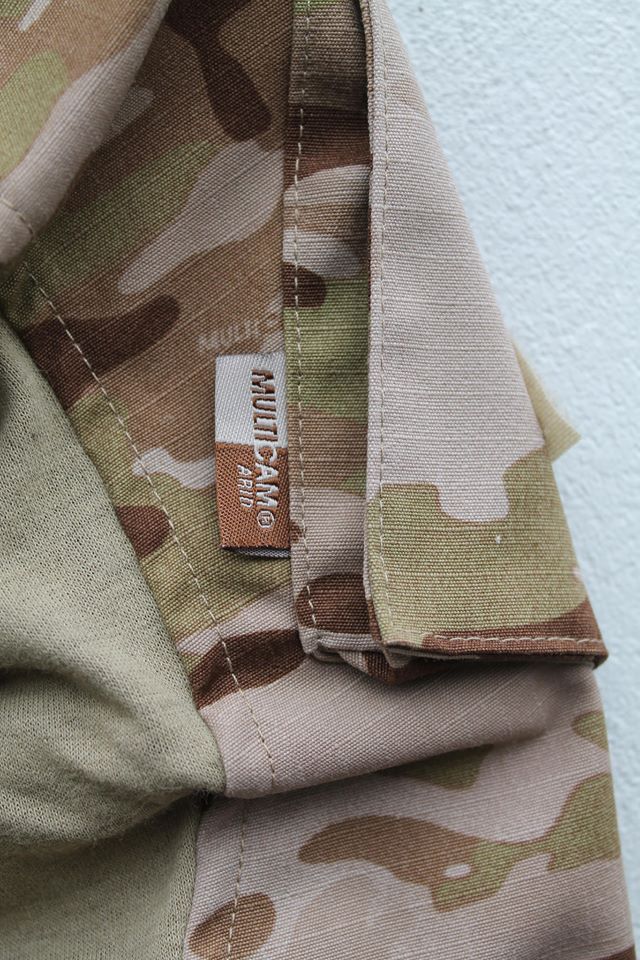 A couple of points to mention as far as labelling goes. First off I know some folks have had queries about the lack of white box around the label on some G3 items. Some pieces of apparel feature said border around the label and some do not. Both are common and perfectly legitimate however, certainly since this shirt came directly from the CP web store and, as you can see, does not feature the border. Second, just for interest's sake I wanted to upload a shot of the 'Multicam' brand label which will sometimes feature the words Arid/Tropic/Black. The NYCO fabric itself will also on occasion do the same, though seemingly not on every batch of fabric and it's not terribly common to actually find the script on a given garment since it doesn't repeat very often within the print.
I'll say one thing, if Crye release Gen 4 combat shirts down the line with colour matched loop fields and torso fabrics in MC Arid (and Tropic) I'll definitely be a happy camper.