There's a lot of variants on the TACO design out there and the Grey Ghost Gear Accommodator line was one that's rarely mentioned in my experience. Looking at the GGG retail site now it appears they may have been discontinued, but they're an interesting take and work pretty well all things considered.
Although not visible, there is a weave of bungee cord running between two layers of cordura that can be tightened and secured with the Cordloc at the base to set appropriate tension for various magazine sizes (556, 762×39, 762 NATO etc) so the functionality is basically what you would expect.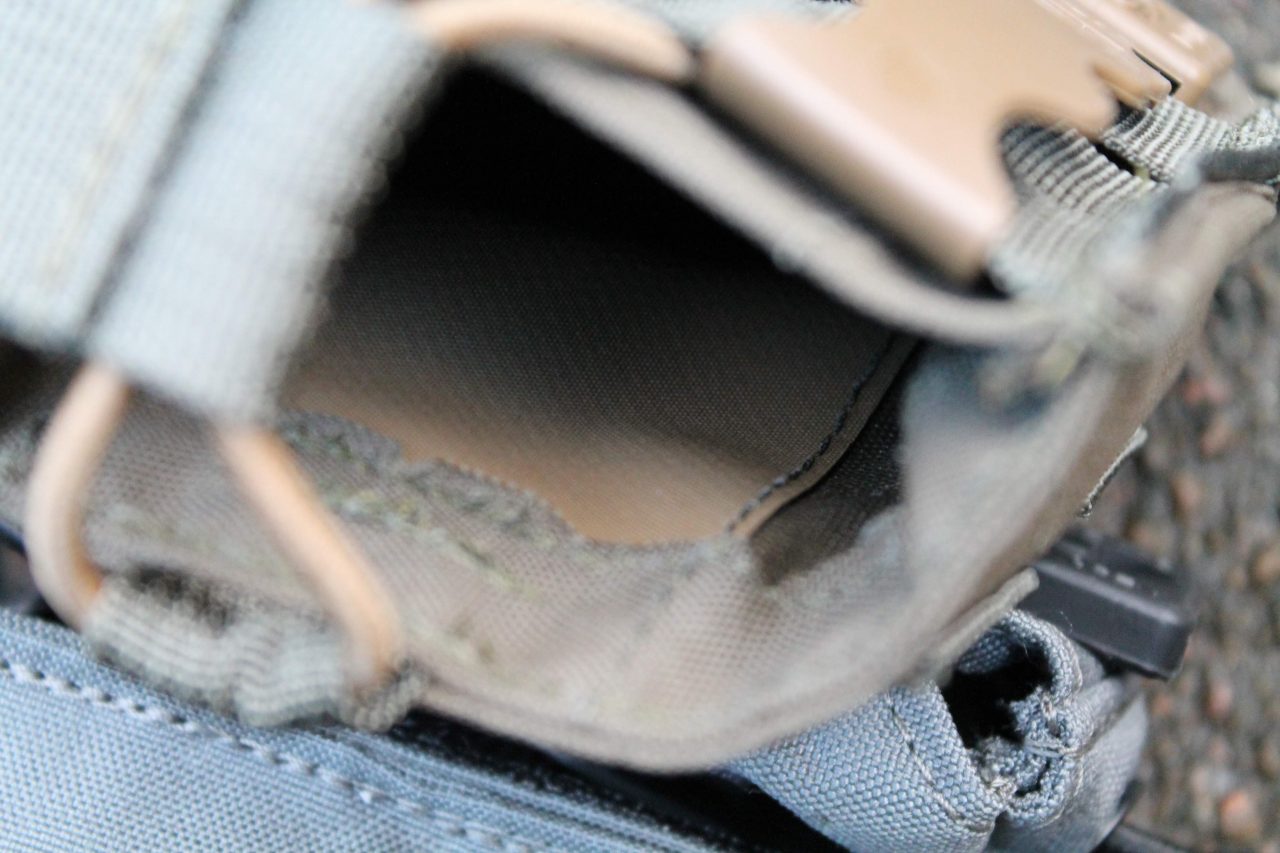 These pouches mount with included MALICE clips, come supplied with a shingle type retention up top with bungee and a webbing tab and there's a layer of hypalon sewn inside to provide that extra bit of friction for retention. Both pistol and rifle variants were sold in the usual colour schemes.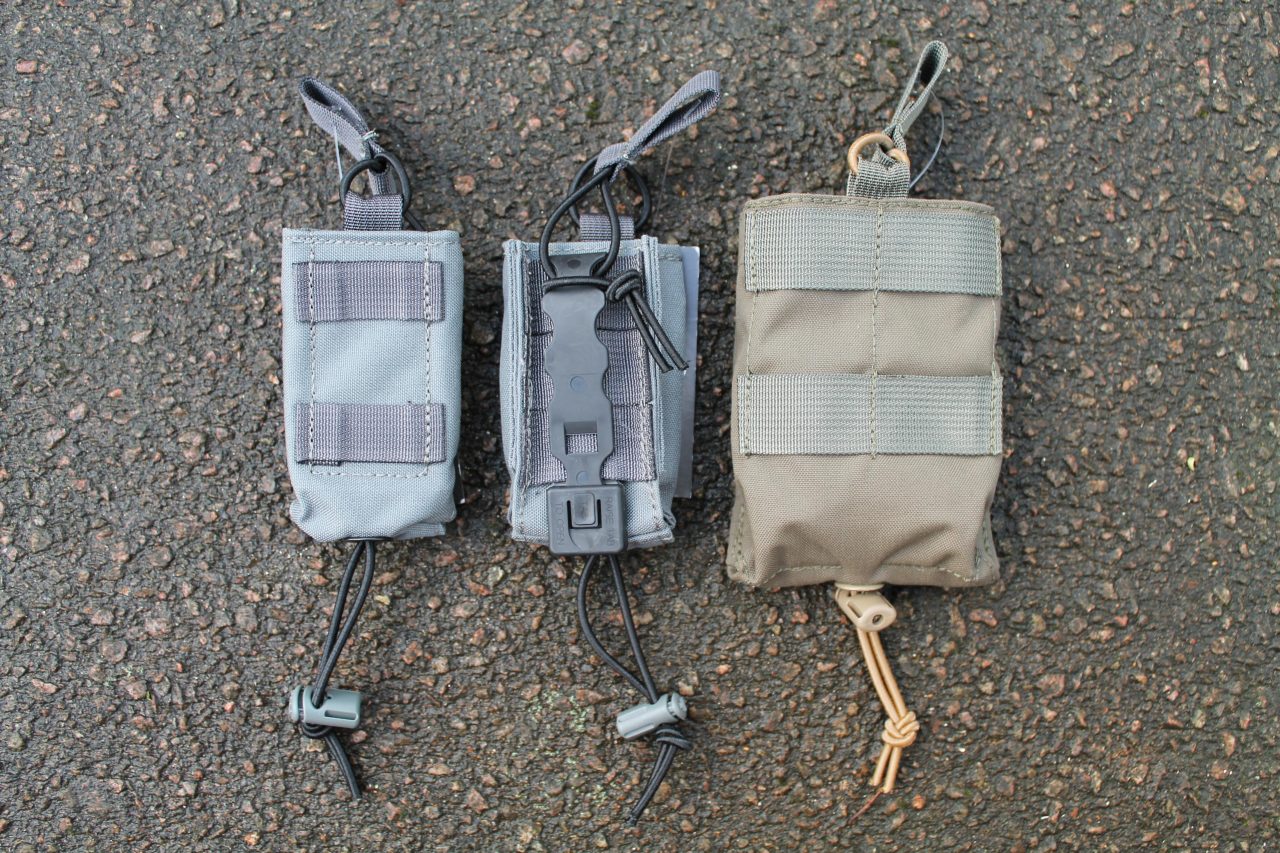 I've found the Accommodators to not provide quite as much security as an HSGI TACO, however because the sides aren't as free to move as the TACO the opening has far less of a tendency to close up and hinder stowing of a magazine. The lower retention levels can of course be overcome with the extra security option up top, but that does decrease speed somewhat defeat the idea of this style of mag pouch. Still an interesting design for those who might wish to use different calibres of rifle however.