As some may know, although I've bought a fair few pieces from Crye in recent years I spent even longer before that trying to collect all the quality alternatives that I could find around the world. The prime example would probably be the Mk2 Tac Dax from Plat-A-Tac (mix of AC and G3) but during that period I also gained an interest in the PenCott Camouflage family and began looking for a quality set of uniforms with modern features.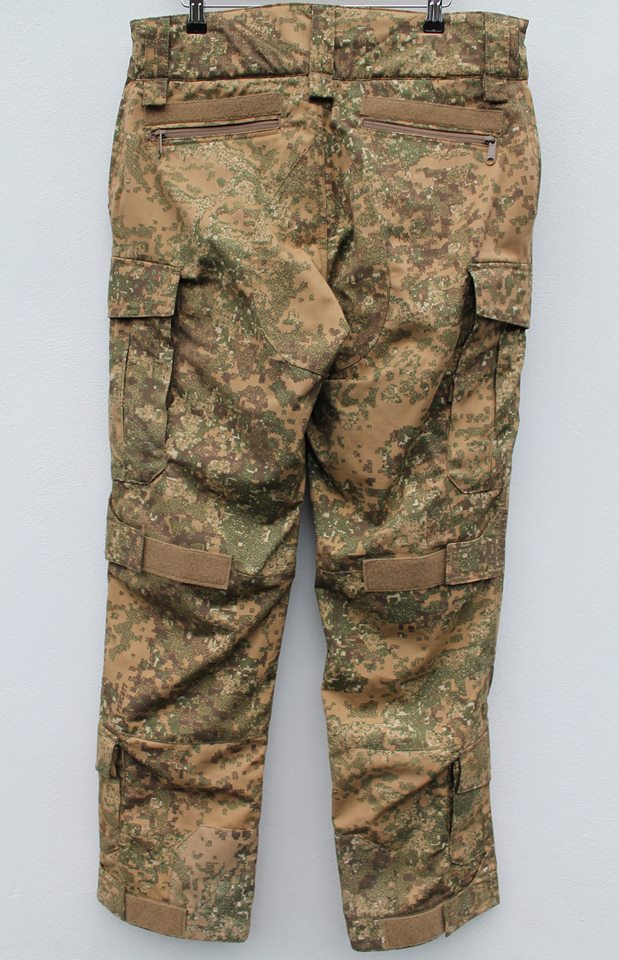 My search turned up these EXO combat trousers from Husar, which were not a part of their 1st team line-up, as it were, even at the time and I'm not sure if they're even producing clothing at all at this point, especially given their strong leanings towards the load bearing side of the house. That said I would not be at all displeased to see them get more in to the apparel realm as I'm overall quite happy with the EXOs.
They are something of a blend of a Crye G3 and UF-Pro Striker XT with some hints of older Level 9 PCU contract gear in the form of the slanted pocket lids. The construction is primarily 50/50 NYCO (no stretch) and there are 500D cordura panels sewn over 3 key areas; namely the seat, kneepad pockets and the insides of the ankles. For me the kneepads are the key reinforcement point but the seat and ankles would come a close 2nd and 3rd without a doubt. Overall of course with the addition of cordura and removal of stretch nylon you are gaining some weight and losing out a touch on the flexibility front, but the durability is most certainly present from a construction perspective.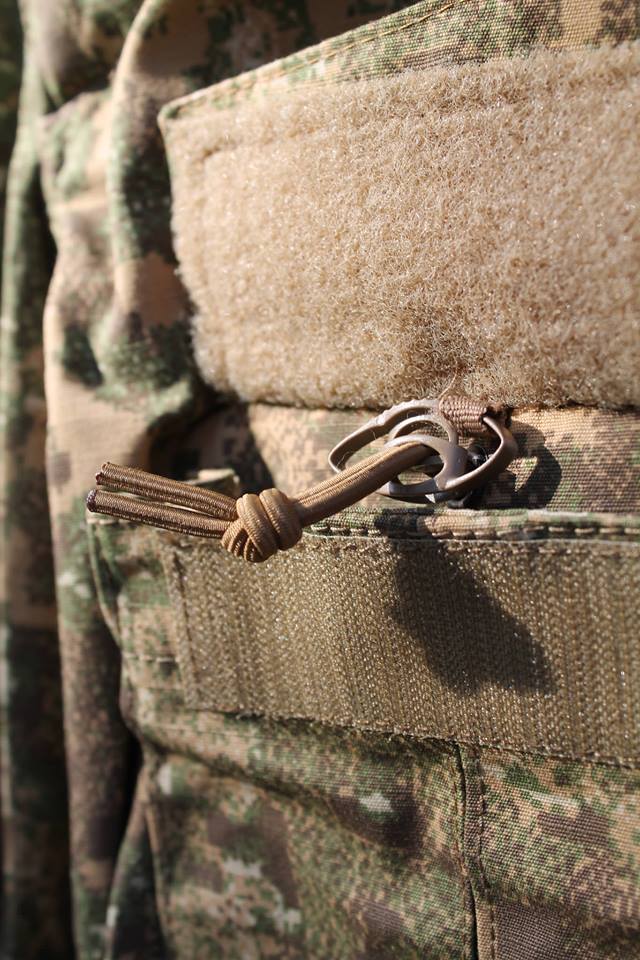 Present and accounted for are the adjustable/padded waistband, wide and heavy duty belt loops, adjustable knee pad height, full compatibility with Crye combat pads, a total of 10 pockets, zip and velcro fly, velcro cuffs on the ankle and behind the knee and a partridge in a pear tree. More interesting and unique features include the no-metal/spring cord lock for the knee pad height adjustment as well as the integrated ties that protrude from the rear of the main cargo pocket and can be wrapped around the thigh to really clamp things in place, particularly larger gear that might be carried within said pockets. Don't go too tight of course as you don't want a chronically thin tourniquet around that part of your leg.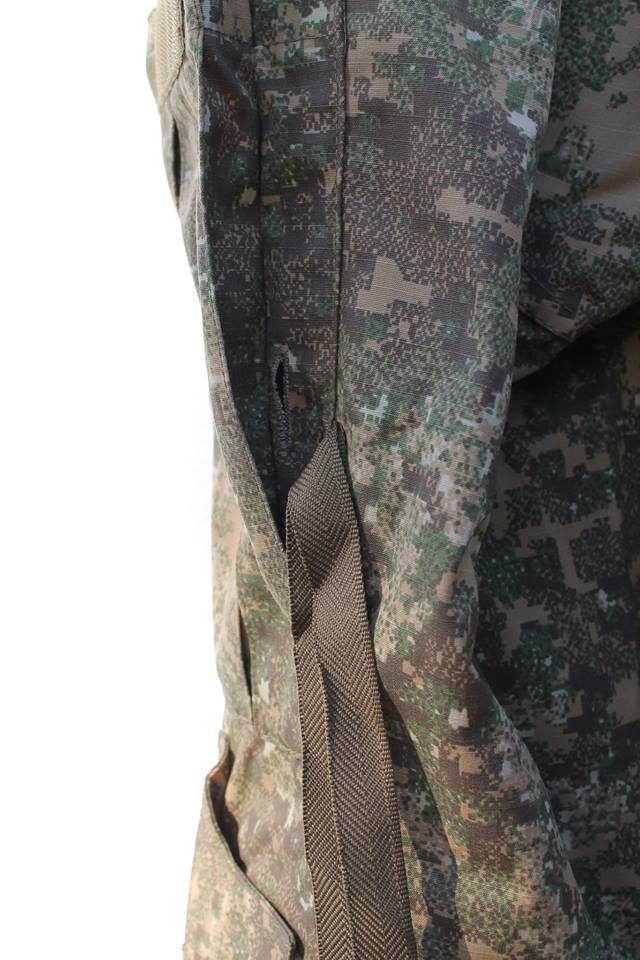 For those who like equipment security you'd also be well advised to enquire after the EXO combat trousers as, as notable from the close up of the open pocket, there is an actual ton of velcro square footage to keep that pocket closed and that is a theme throughout the trouser. There is of course also the pair of zipped pockets on the glute region a lá G3s.
Definitely an intriguing Eastern European twist on the New York formula and certainly one I'm pleased to both have in the collection and be able to discuss here.