If you're quite new to being a gear whore or just were never a really hardcore one, you may not have heard of Kratos SOG, but if they were still in business they would be huge at this point if they'd been able to scale and expand.  They were making combat cut uniforms and various other gear in camo patterns that were very much non-standard long before the likes of Rhodesian Brushstroke and DNC became cool on instagram.  Years before companies like LBT setup whole sub-divisions just to do 'drops' of kit in uncommon camos.
Unfortunately the Kratos venture ended up seemingly going under in a nasty fashion and taking a large amount of people's money with it in the form of orders taken with no product delivered.  Their instagram account only ran from September 2015 to June 2016, though the products were available earlier than 2015 and it seems some remaining stock was liquidated on eBay during 2018.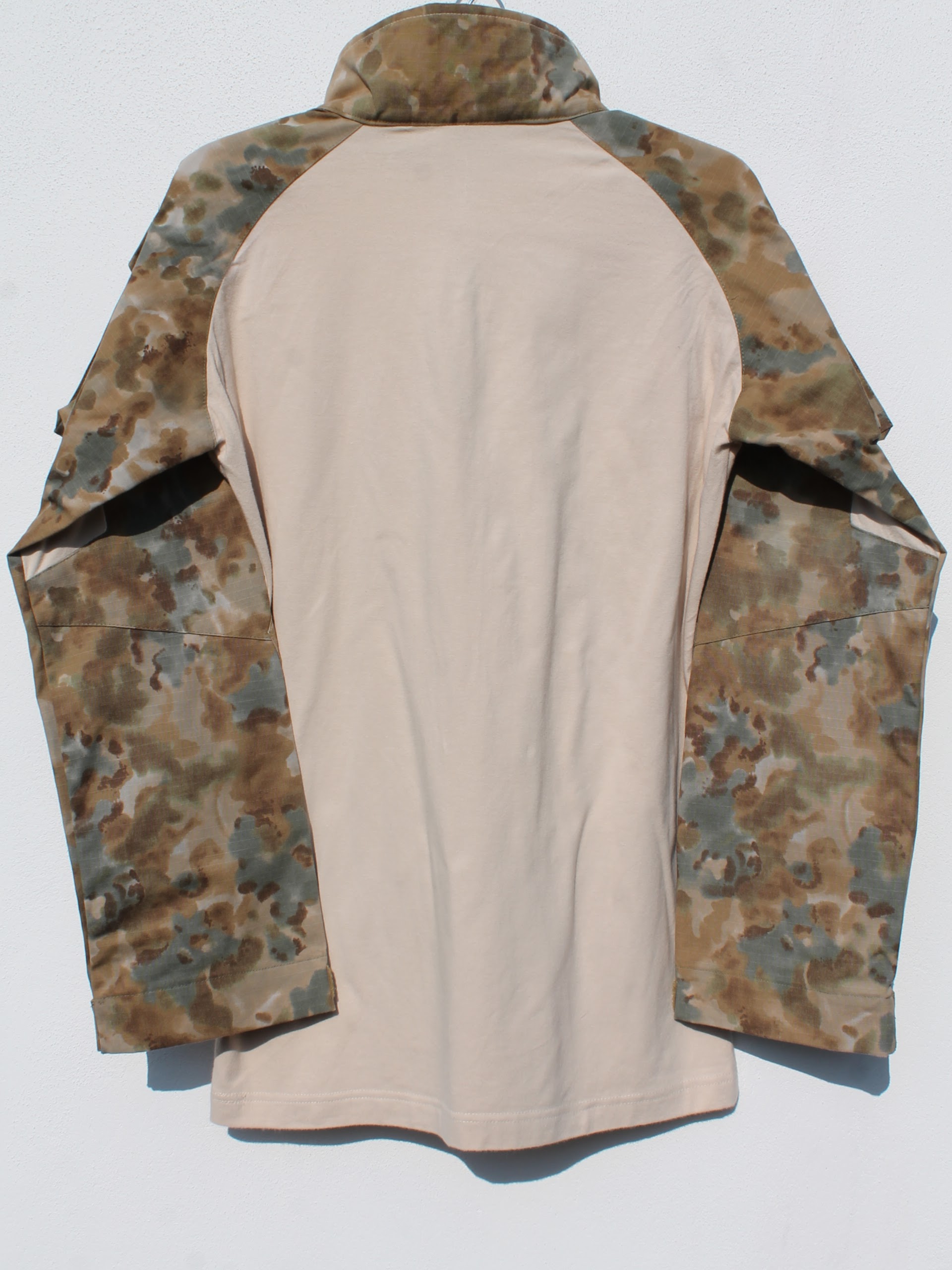 This unusual camouflage is the Brookwood Companies intermediate or transitional pattern.  The 3-pattern family it sits in the middle of was entered in to the US Army Camouflage Improvement Effort Field Trials of 2012, eventually losing out of course to sort-of Multicam in the form of Scorpion W2/OCP.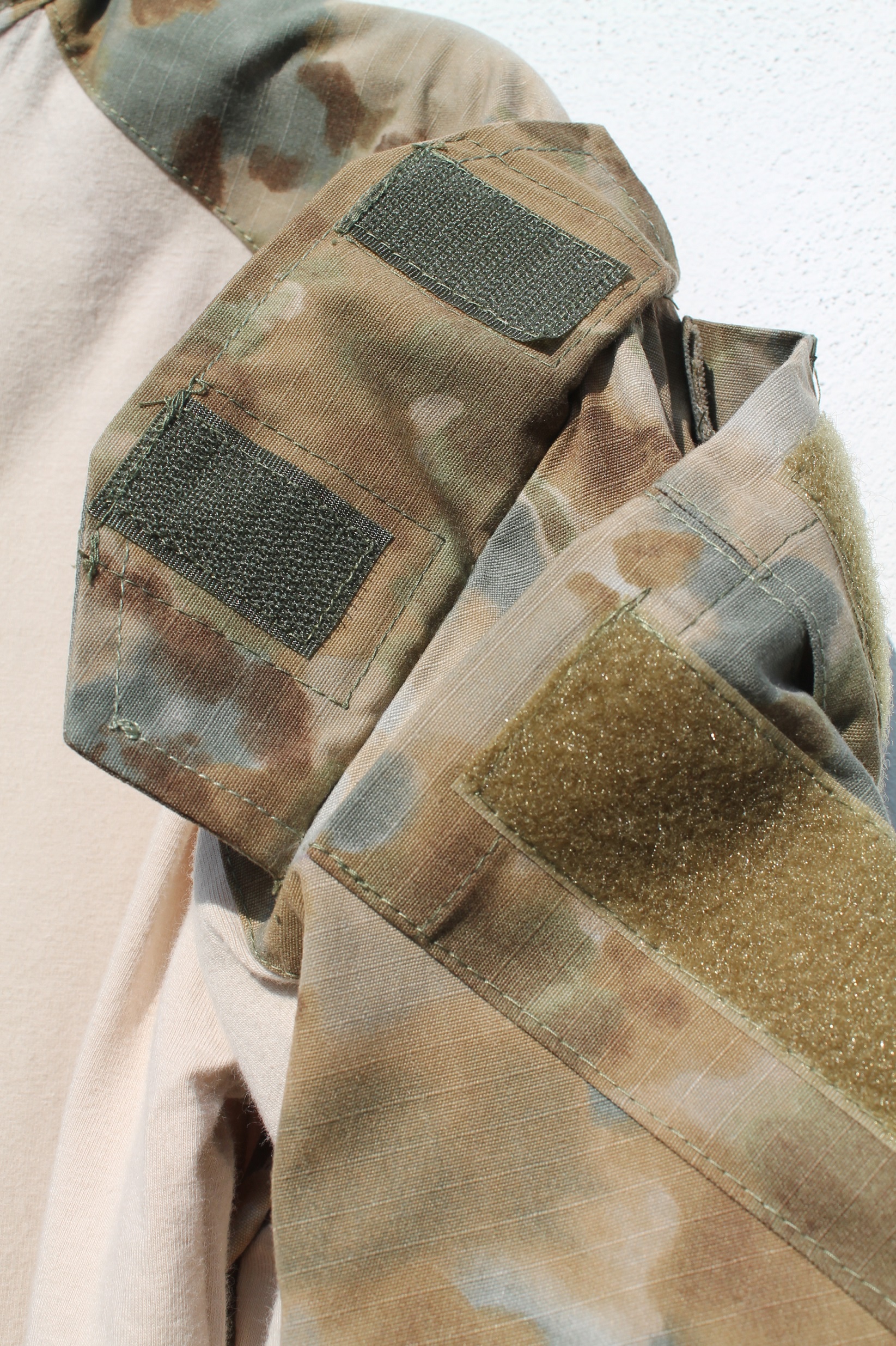 Despite outward appearances, the Kratos apparel really didn't match up to Crye G3 uniforms, despite having some good ideas in terms of simplifying the fairly complex G3 cut.  On this example the stitching is fine enough, but if you were expecting a pocket divider like on the Cryes you would be out of luck.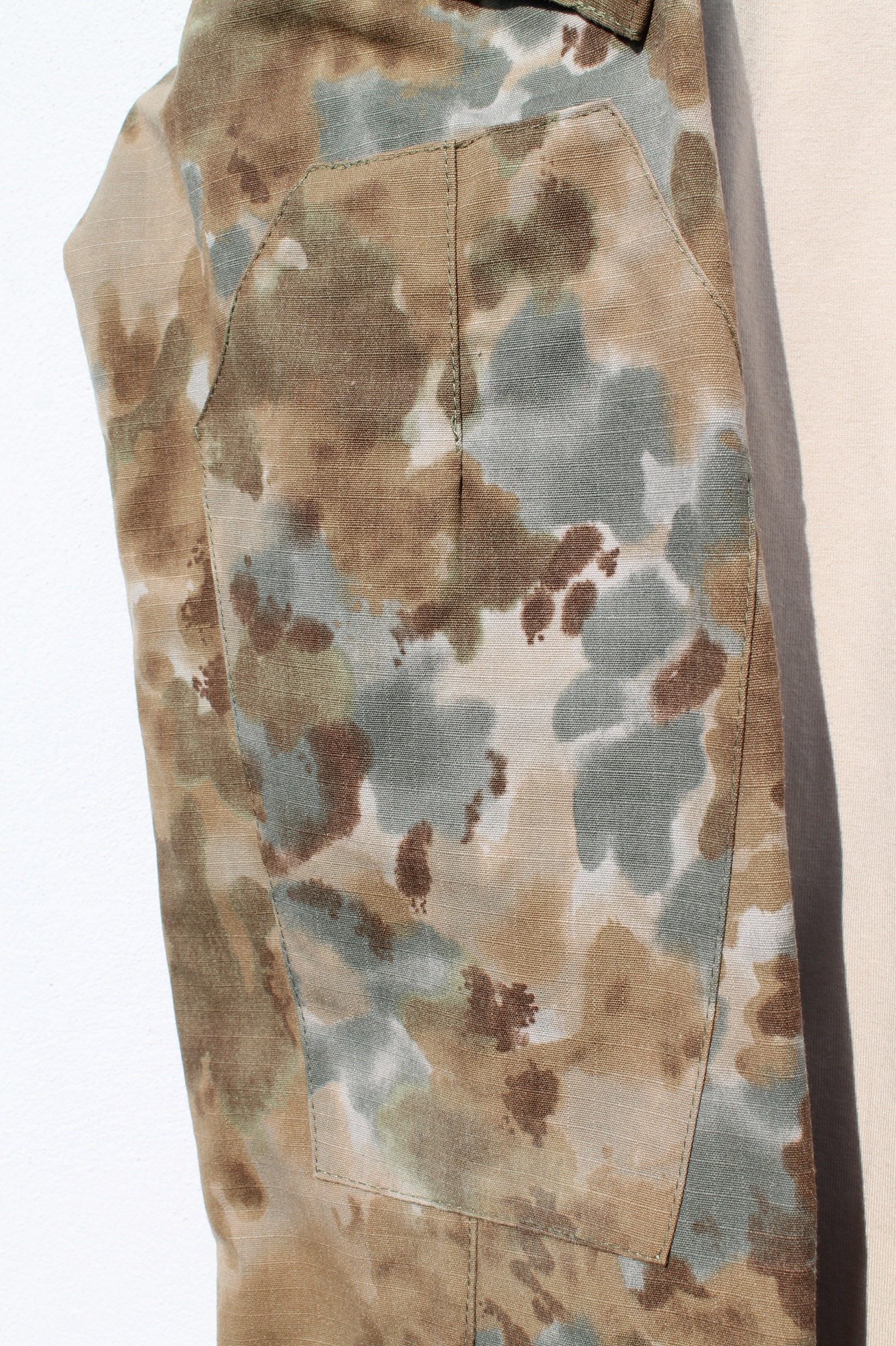 On the elbows you find an extra piece of fabric shaped and stitched almost exactly like the G3 elbow pad pocket, but there is no way to insert an elbow pad.  This extra material is purely reinforcement/aesthetic.  Rather a waste of time given how little extra it takes to sew in the velcro opening to allow insertion of a pad.
The actual camo fabric is quality rip-stop because it comes from Brookwood, but again to cut corners Kratos used a torso fabric is a very basic and clearly a much cheaper type compared to that of Crye G3 shirt.  So again, while the outward appearance leads you to expect the quality of a real G3 item, that isn't what you have here.  It's ok overall, not bad, but appearances are deceiving.