A small thing, but if you're looking for a fully patterned cap in a Multicam camouflage, I think the LBT offering is one of the best out there.
Fully camo matched and without that annoying top button that stops the headband on ear pro sitting where you'd want it to.  There's just one standard loop field on the front that's not an obnoxious size and that top button is replaced by another (very small) square of loop.
Unlike most caps on the market, these FlexFits lack the D shaped hole in the back.  This adds just a smidge more camo to your kit and for those who, like me, are large consumers of sun cream, that extra fabric coverage is always welcome.  You will have to ensure you know your head size however since these generally come in 2 sizes rather than a classic one-size-fits-all.
There are buttonhole style openings all around for a little ventilation and the fabric is generally a nice light weight that lends itself to comfort, minimal heat retention and speedy evaporation of sweat.  It might not be the sort of hat you'll keep for 12 years of daily use, but it won't fall apart in 5 minutes either.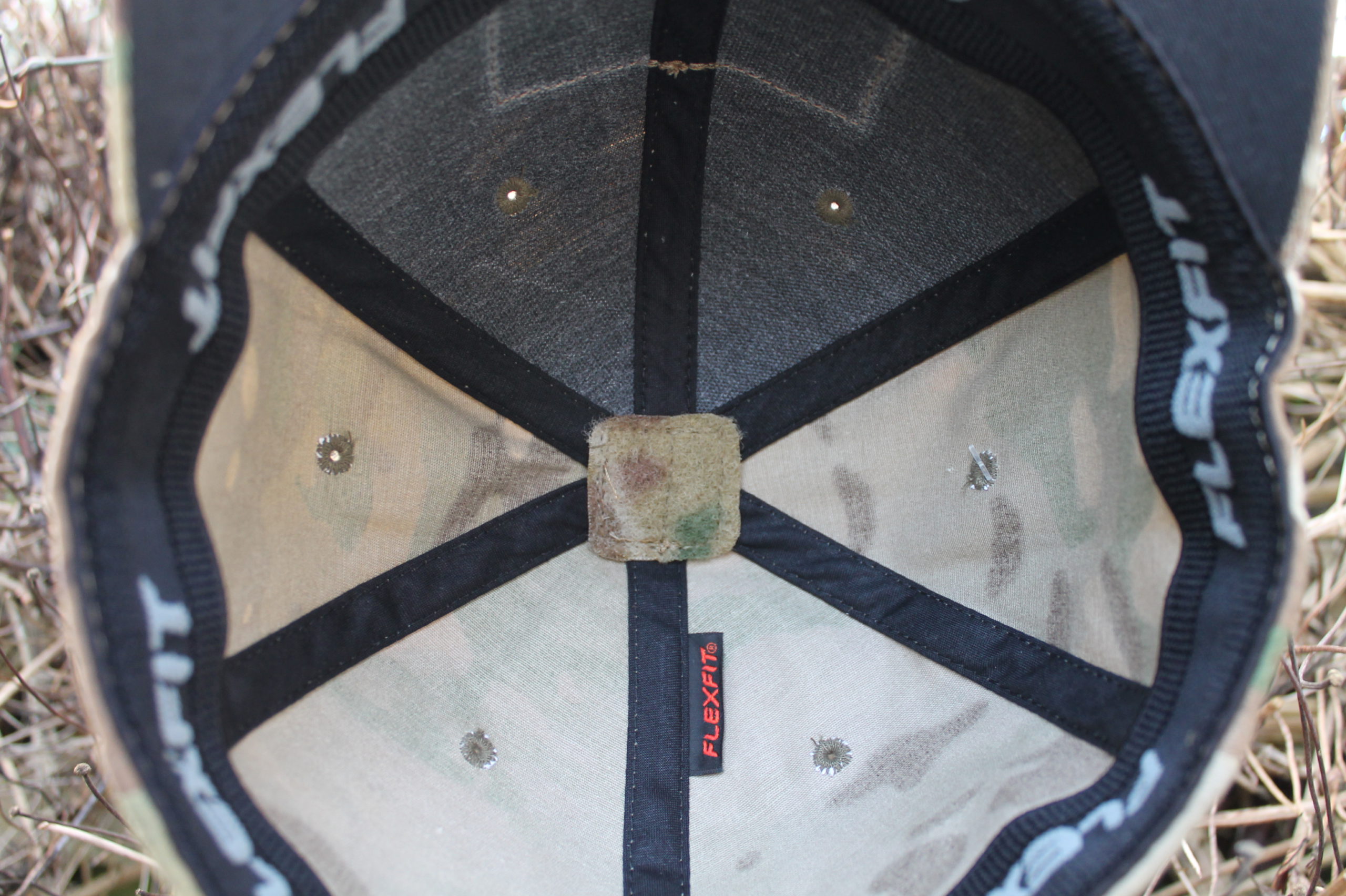 My assumption is that the internal piece of MC loop is for the storage of an IR reflective patch which can be moved to the outside when in a situation here visibility is desired.  They definitely went all out by pattern matching even this piece.  Personally if I were the design team on this SKU I'd have just gone with tan to save a couple of pennies and keep more Multicam stock available for projects where it's needed in areas that will actually be seen when the item is worn (but obviously, this is a minor consideration to say the least).
As far as I can see these only come in MC and MCB but that should cover most people I would imagine.  At the time of writing LBT has them on sale for even less than I paid over 3 years ago, though apparently their regular price is just over $38; always hard to say what the 'actual price' is meant to be on a lot of gear items these days.