If you missed my video on the MilSpecMonkey RAW Hoodie I would definitely recommend checking that one out if you are interested in colour options for tac gear.
As I mentioned in the video this is a jacket I wear absolutely all the damn time, constantly. When I want something to put on to warm up, the RAW is what I take out of the cupboard. Many of you that are also in the UK will probably just be getting to the start of the cold weather in the past week or two and since that's been happening I've been living in this hoodie. I am in fact wearing right now as I type this.
As I've spent time in it, there's a couple of features that have really stood out the most to me.
Primarily it's the fact that it is a fleece, yet unlike fleeces I've owned in the past I don't hate it or find it useless, quite the opposite. Generic fleeces have absolutely zero wind blocking abilities which makes them frankly redundant without a rain jacket or softshell over the top. The MSM Hoodie may not cut the cold wind as much as something like an Arc'teryx Atom AR which comprises a thin nylon shell with synthetic fill, but then it also costs a small fraction of the Atom and frankly for daily wear the nature of the fleece makes it a nicer, more comfortable proposal all around. The RAW is a hard faced fleece so you get the 'fluff' on the inside but a smooth appearance and feel on the outside, making it better in the wind and far, far less of a magnet for hair and dirt and bits of plants and whatever else it out there that just loves clinging on to normal soft faced fleece.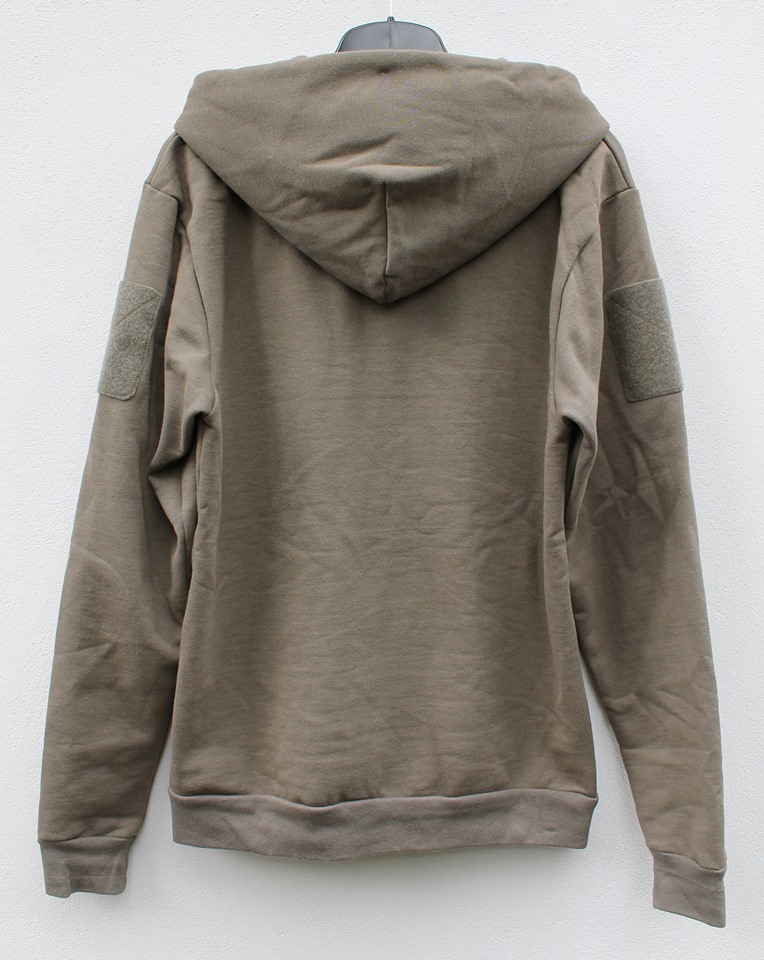 The second key point is that the RAW is not a hoodie. I don't mind hoodies for lounging around indoors when nobody's going to see me and they can be ok as a mid-layer for everyday use. However I'm 30 now and for the most part I want to wear layers that fit, not ones that hang a giant kangaroo pouch in front of me and have a generally loose, overly-baggy appearance. Crucially also a full zip allows for controlled levels of insulation which is why I largely despise shirt style or half/quarter zip insulating layers. The issue PCS item for example is very warm, however the thick nature of the fleece and the one-third zip mean if you put it on when you're cold then run in it you will boil yourself alive and getting the bloody thing on and off is an absolute nightmare and a half. This makes temperature regulation far more difficult than it should be when alternating between slow and fast paced activity.
As far as the MSM Grey colouring goes, well frankly I love it. It does a brilliant job of tricking the eye to switch between appearances of green, brown and grey depending on light/background and balances all 3 colours very nicely indeed. I would certainly jump all over some quality NYCO combat clothing in this same colourway, and indeed some 500D load bearing kit, because to my mind this is the true solid-colour equivalent to Multicam – perhaps even better than MC in some ways, certainly against concrete and buildings. As it stands the Gruppa 99 L5 apparel comes very close to MSM's colour selection and I intend to pick up some more of their kit down the line. Fingers crossed UF-Pro might produce something equivalent in their Striker series because at the moment their 'Brown Grey'/RAL 7013 is basically just one tiny shade away from Ranger green and not nearly different enough to Crye's RG to warrant the purchase for me personally.