Over the years I've experimented with a lot of different methods of transportation for information and imagery related to new guns and gear I track down at trades shows and expos.  The difficulty is that the show floor is only ever open for a set number of hours, many of which are spent walking miles and also being a mere human I do have to stop for at least a 20-30 minute lunch break during an 8 hour show day in the likes of SHOT.  In the past I tried to purely capture content while in the show and then spend the evenings posting, which extends the 'working day' out to anywhere up to 13-14 hours and to be frank I just don't want to do that, especially not when I'm in the US and have spent a lot of money to go there; there are no companies sugar daddy'ing my food, flights and accommodation as is the case with people who get big enough on any given social platform.
Overall I'm finding that getting at least some of the info out there during the show opening hours by posting the images and the main headline pieces of info on Instagram (with maybe a sprinkling of my opinions) is the best way all around in terms of compromising between valuing my own time and disseminating content for all you folks.  I wish I could write an individual post here on the site about every bit of kit with all the usual depth of info, but realistically less informative posts are actually better for engagement on social media; it's a real inverse proportion thing sadly.
This sort of method is pretty much what Soldier Systems  (the gold standard in this realm) does in that he has a tablet, takes pictures at the booths, asks the questions then posts to the site right then and there, with the information fresh in his mind and that in itself is more than a good enough reason alone to go down that route.  I use Instagram rather than this site for my purposes but the actual SSD site is setup similarly to social media in a continuous scroll with most posts having 1-3 images rather than the click-through posts on here.  Come to think of it, maybe having 2 sections to this site with both formats is the way to go?
Anyway, as a hobbyist publisher of tactical industry news I've come to the conclusion that re-writing my social media posts for formatting and trying to expand them after already spending many hours posting to IG doesn't work out in the output vs gain ratio department so if you aren't on Instagram I have compiled my posts over there regarding DSEI in to two larger posts on here for your convenience.  Hopefully this format works out ok for you all and the @'d hyperlinks may actually come in handy if you are interested in a product or company.
Without further ado, here's the weapons and optics I was able to get some information on during the 1 day I had available to me in the conference this year.
---
I think everyone loves some @coltcanada so here's a few. Apparently this 11.5″ barrel configuration in tan with an @oss_suppressors can is going to be the new standard issue for America's lesser discussed snowy neighbours.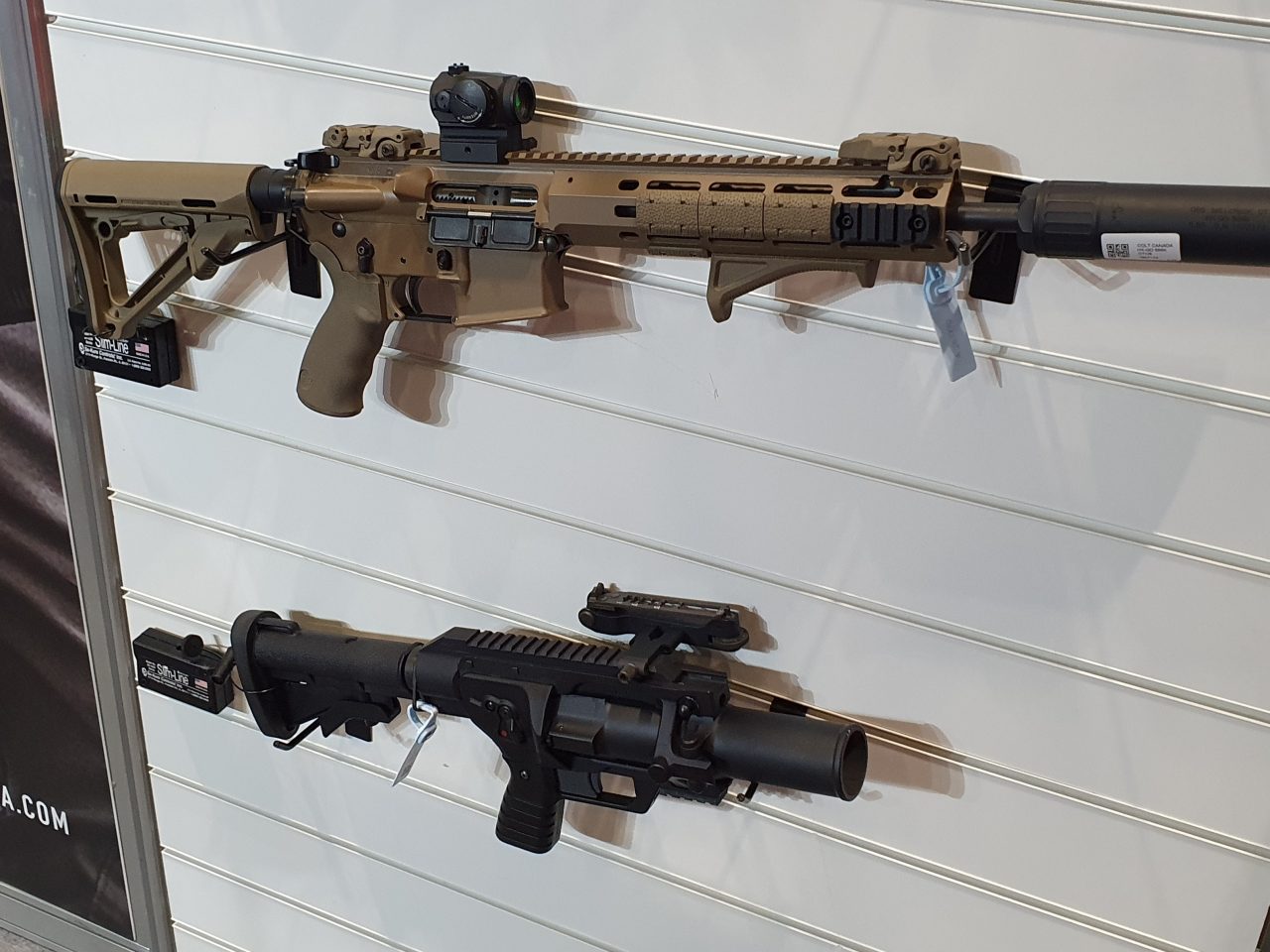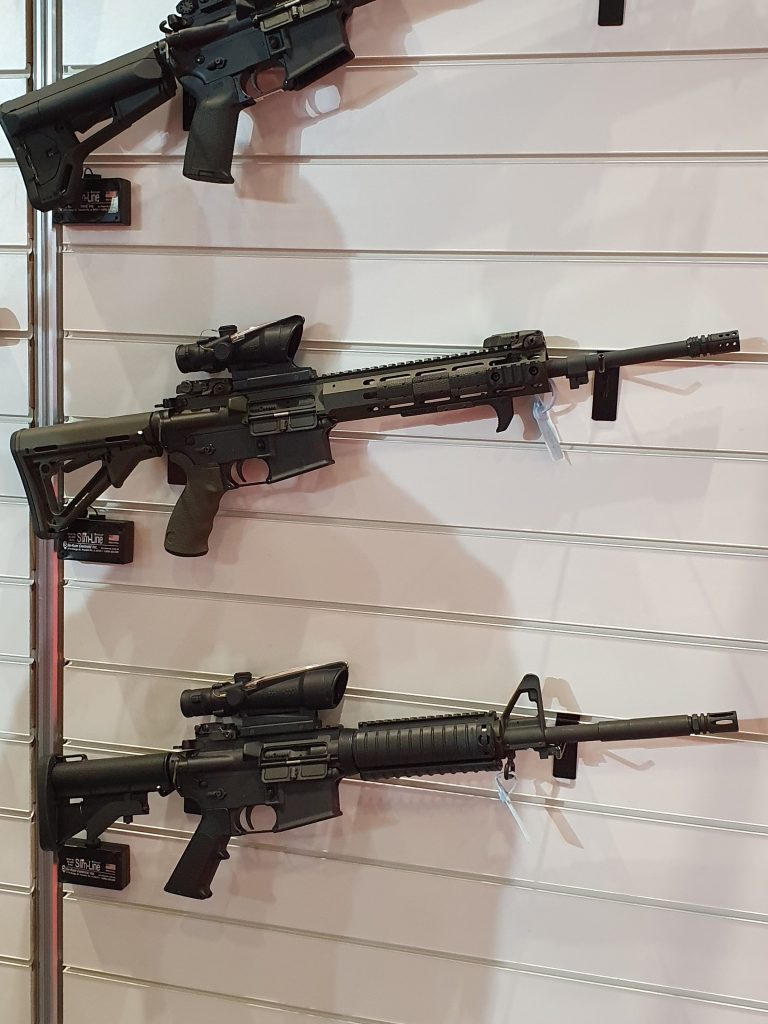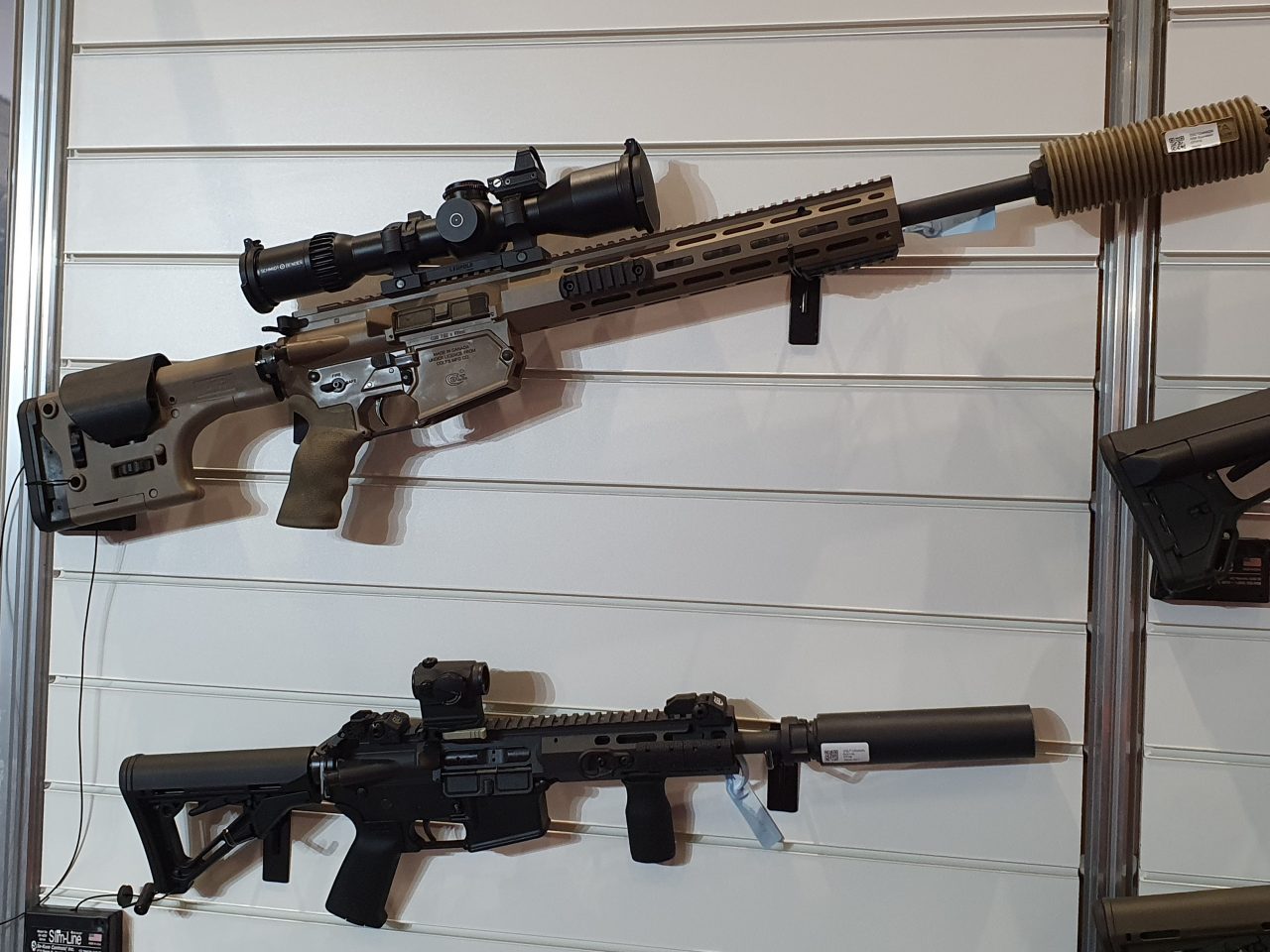 @gunshorts already has an excellent video on the @holosunoptics AEMS with *all* the info but obviously I had to take a look for myself as well.
This reflex sight definitely bridges some gaps. It's a smidge wider than a T2 but the extra FOV on account of the square window (like a smaller EoTech) is quite nice and a worthy compromise in my opinion. Same advertised battery life as the aimpoint. Costs a lot more than some budget red dots but its also built tough from 7075 alu at half the price of an M5b.
Standard mount is lower 1/3 co-witness. Has shake awake and the solar panel built in of course. Maybe not quite the ultimate premium tier CQB site for the hardest military use but equally a lot more than you'd need for just flat range plinks. A strong contender for LE and especially for a defensive long arm I'd say, an ideal candidate in a lot of respects.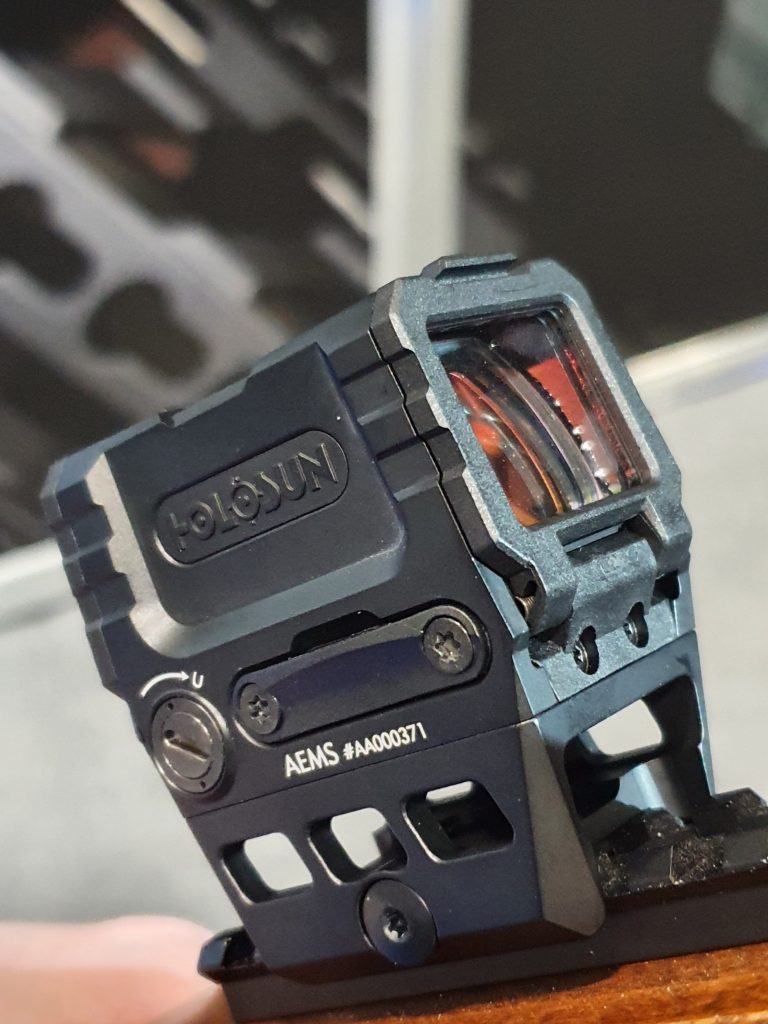 Further on the optics front, @eotech are widening the customer base for the SU-231 under the new moniker M231, making it available outside the previous specific SF units that have been buying it. Construction wise it's a normal EXPS model anyone can buy, but it goes through the most extensive QA process that EoTech can throw at it to guarantee the best durability and reliability possible. Sights that have gone through this process are not currently going to be made available to the public.
Also on show was the new E-flex (spelling TBC) which is another tiny red dot option with an open emitter. Sleek design, easy to get at the battery, very small and light, but no other info was available at the booth when I asked. Keep an eye out.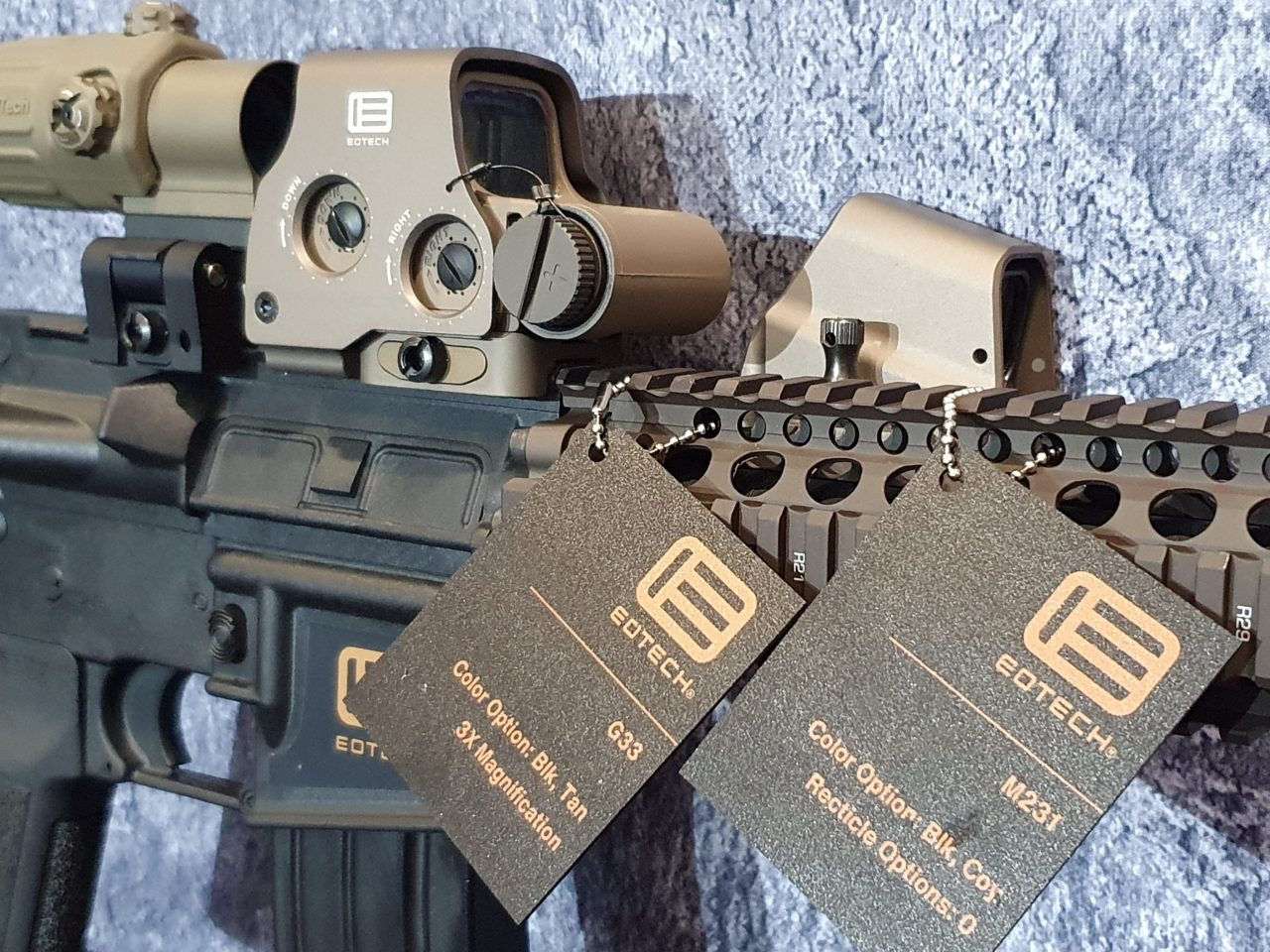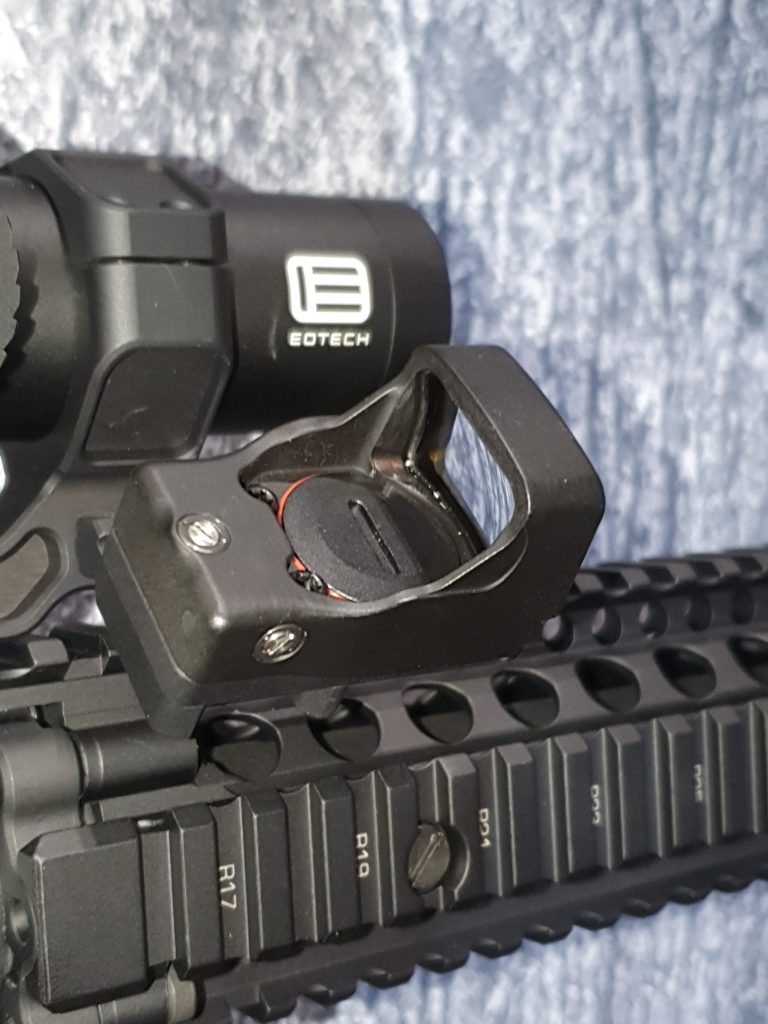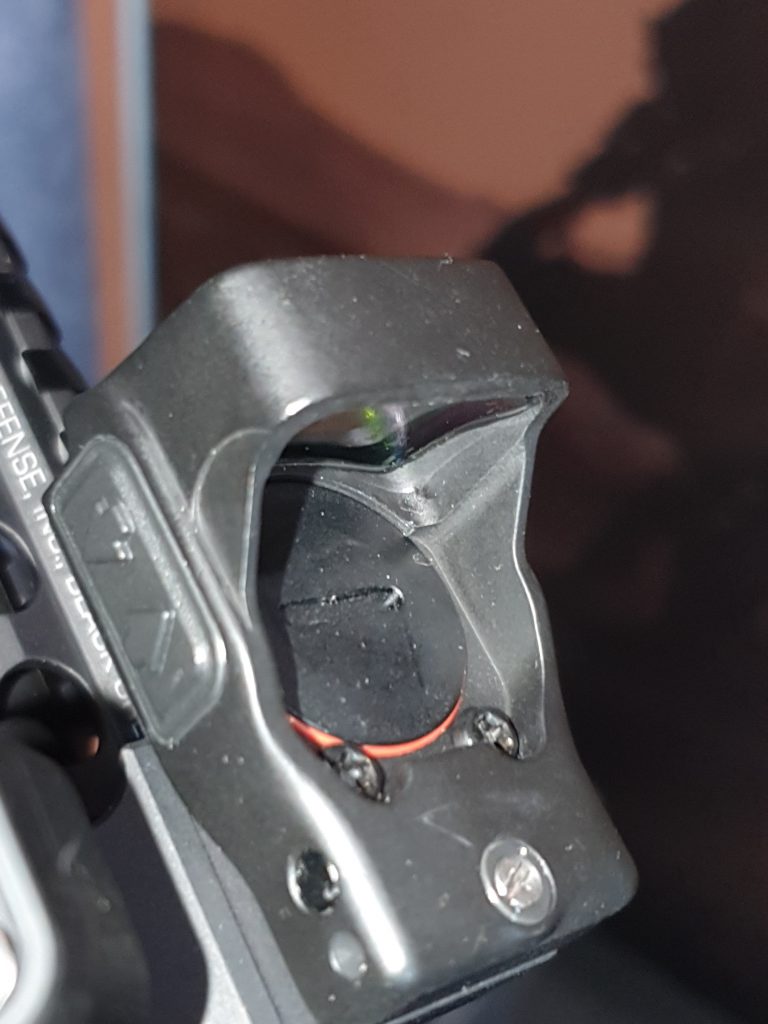 Did get to see the new iteration of SCAR in the flesh. As advertised, they've stopped the charging handle reciprocating now and that variant can be quickly visually ID'd by a small vertical line cut in the bolt carrier seen through the slot the handle runs in. The cocking handles are also turned down now to clear optic mounts and the sling points have steel inserts reinforcing the aluminium to prevent steel sling attachments wearing through.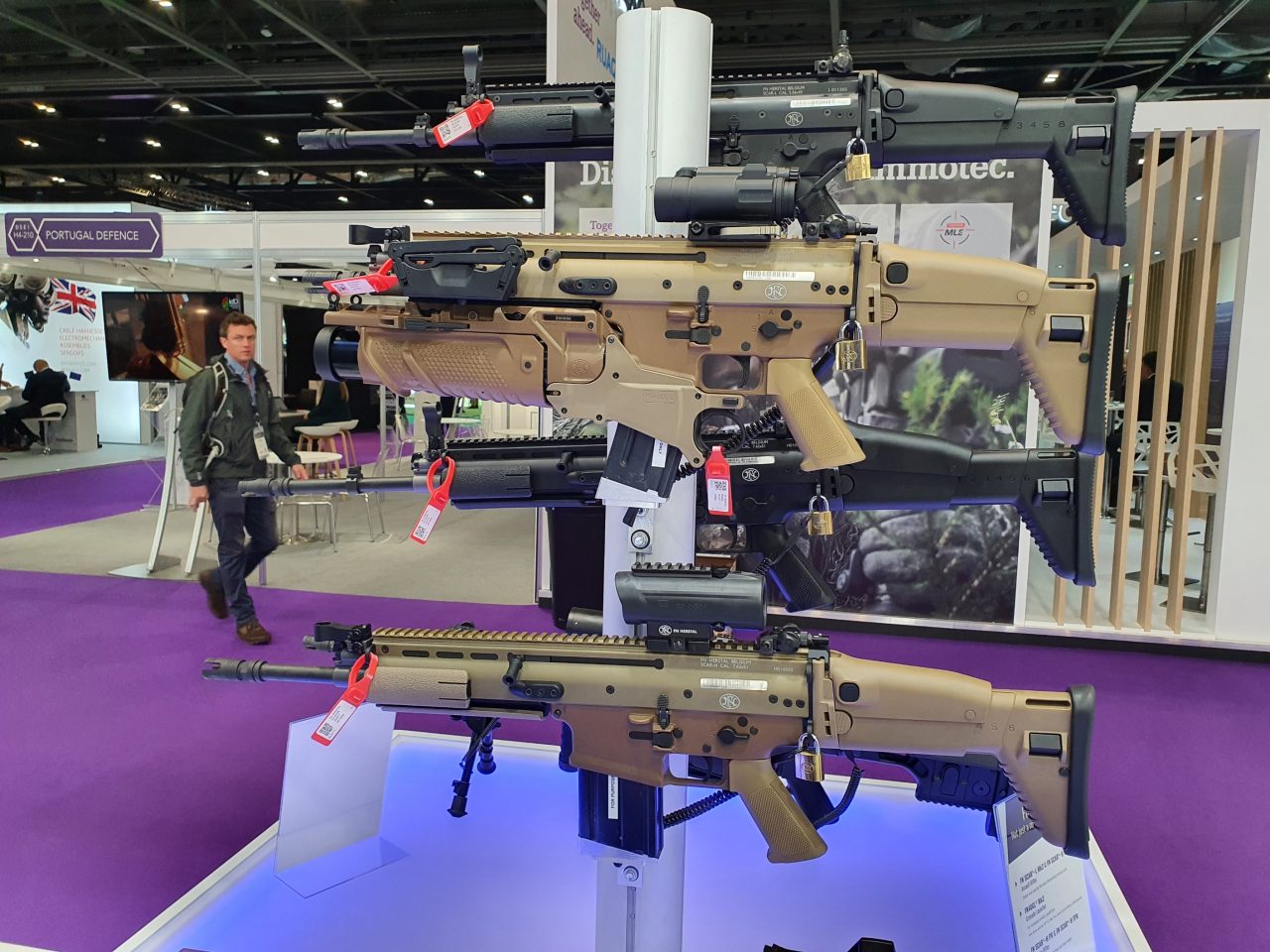 The Mk3 Minimi from FNH. Their own collapsible stock with adjustable comb, locking cooking handle, new wider set bi-pod and new handguard that together allow for foregrip use with the bi-pod stowed. Top cover locks when up (not sure if that's new) and some of the associated parts there have been made slimmer so the top cover can fully open properly with an optic fitted.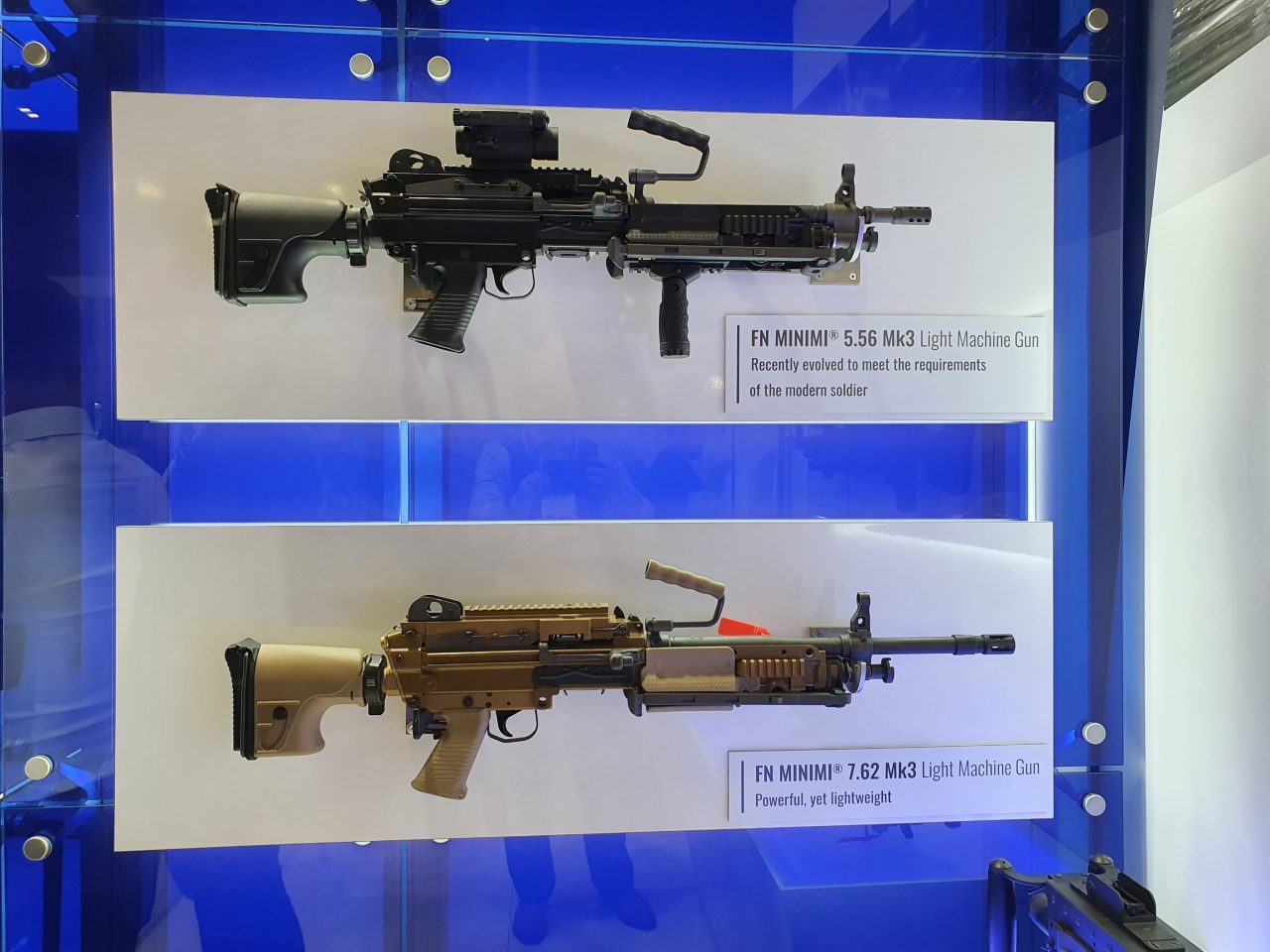 Saved the best I saw at FNH for last. Have to say I wasn't sure if I'd get to see the new Evolys in person since they only unveiled it a couple of months ago. I'd have to say with current technology of ammunition and guns made of metal this is pretty much either the pinnacle of what we'll ever see or damn close to it. Some key points that I can recall off the top of my head:
-The 762 version is around 2.5kg lighter than the same calibre Minimi
-Fixed version of the SCAR stock (for now)
-Hydraulic buffer inside the receiver
-Stock pivots down and everything slides out the back for maintenance
-Rear sling points both sides and a continuous bar under the stock
-Semi and Full with 45 degree throws
-Steel, replaceable brass deflector
-Ejects every link every time
-Accepts Minimi belt holders
-Large swinging feed cover with positive retention for the belt makes prone loading simple
-Continuous, uninterrupted top rail
-Some M-LOK up front
-Bi-pod is purely a 1913 mounted accessory, carbon fibre optional
-Barrel is not quick change per SF request
-Barrel is freefloated
-750rpm
-Open bolt only with a rotating bolt
-Specifically designed for suppressed use
Apparently ROF won't change when suppressed though I'm not sure which specific features contribute to that. The gas system is described by them as long stroke and the bolt carrier has a long extension, but there's also a pushing piston built in to the gas block on the barrel short stroke style. The extension never actually touches the gas block there's about 1mm gap even with the working parts locked in battery and the piston in the gas block extends rearwards to launch the bolt upon firing.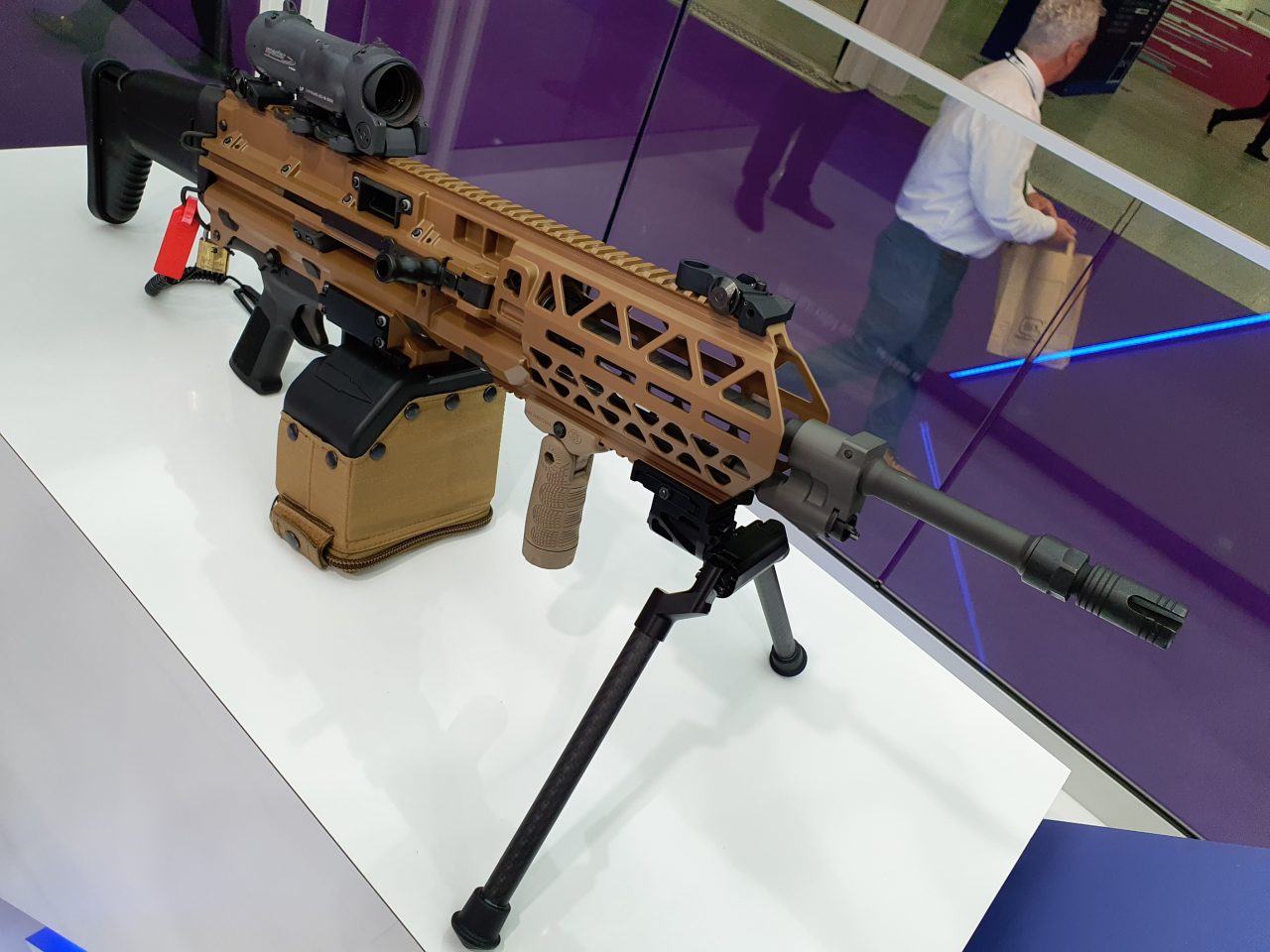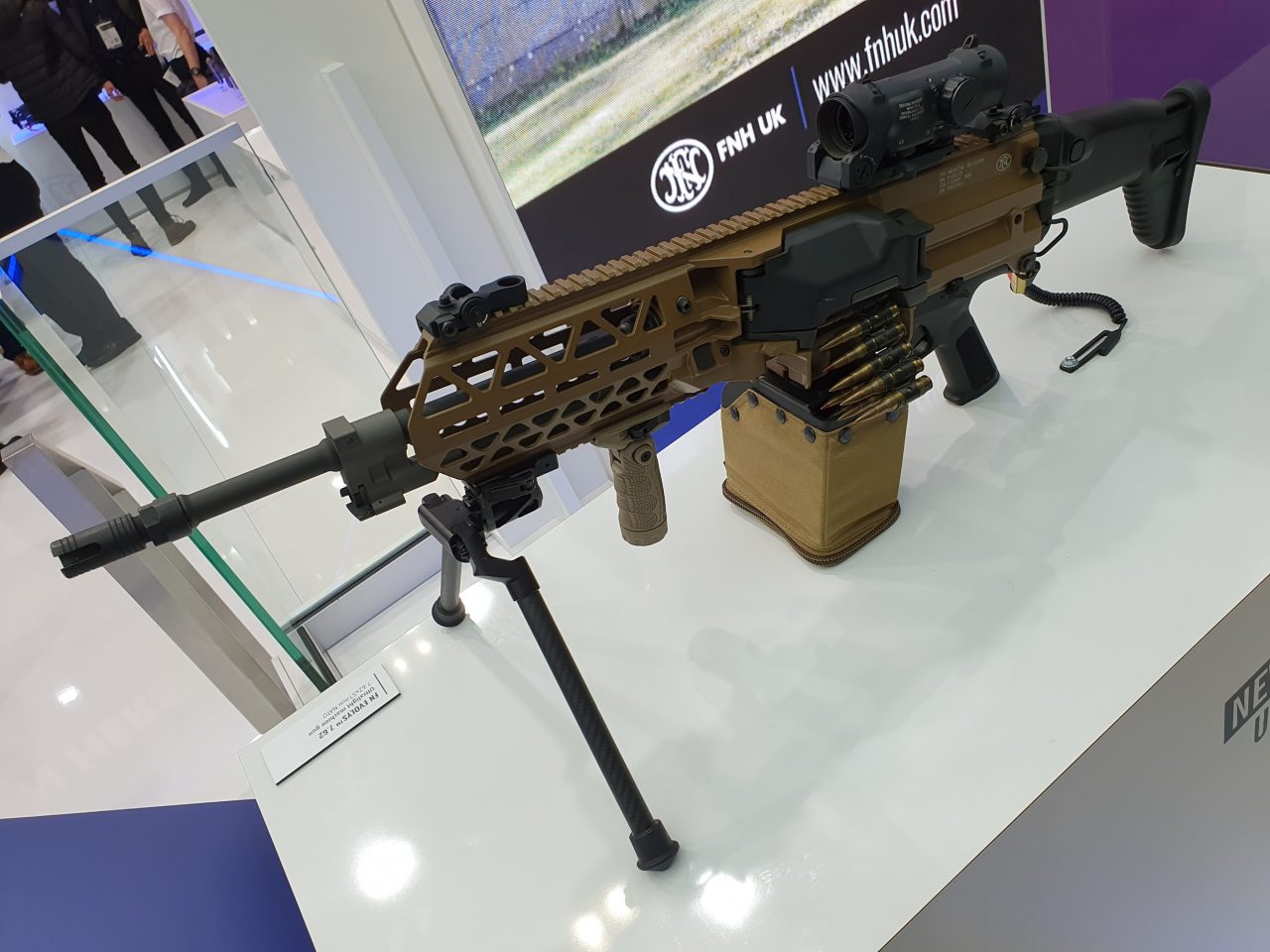 While I obviously can't say much from just handling it, the new ACRO P-2 from @aimpointeurope was described as 'the pistol sight we wanted to make in the first place'. From 25m to 35m depth resilience, the same battery life as a T2 now by using a 2032, brighter settings for the dot and stronger, more tactile controls.
They also told me not to tell you all that they're testing out some new mounts, they're a type that's all the rage right now. Just saying.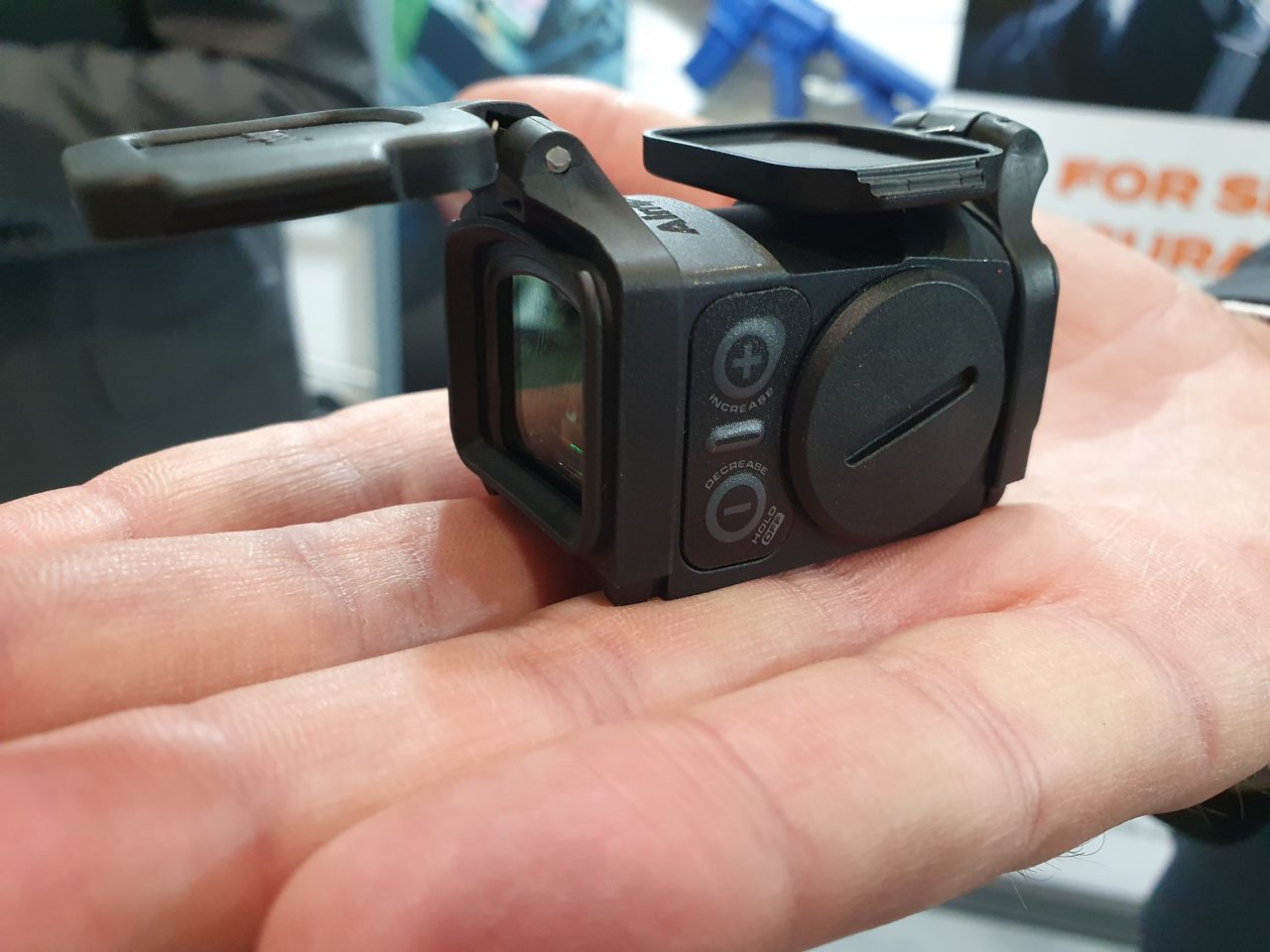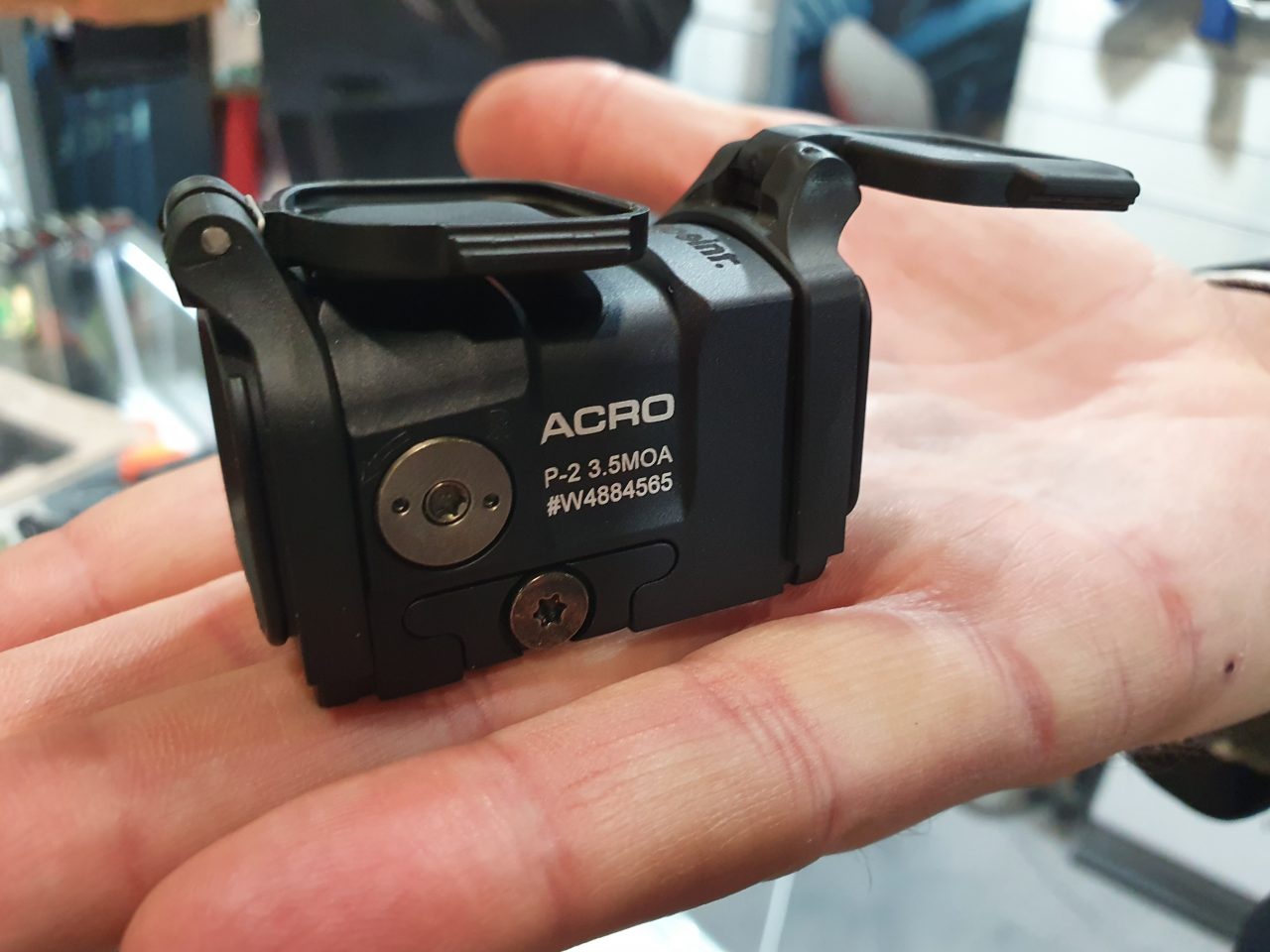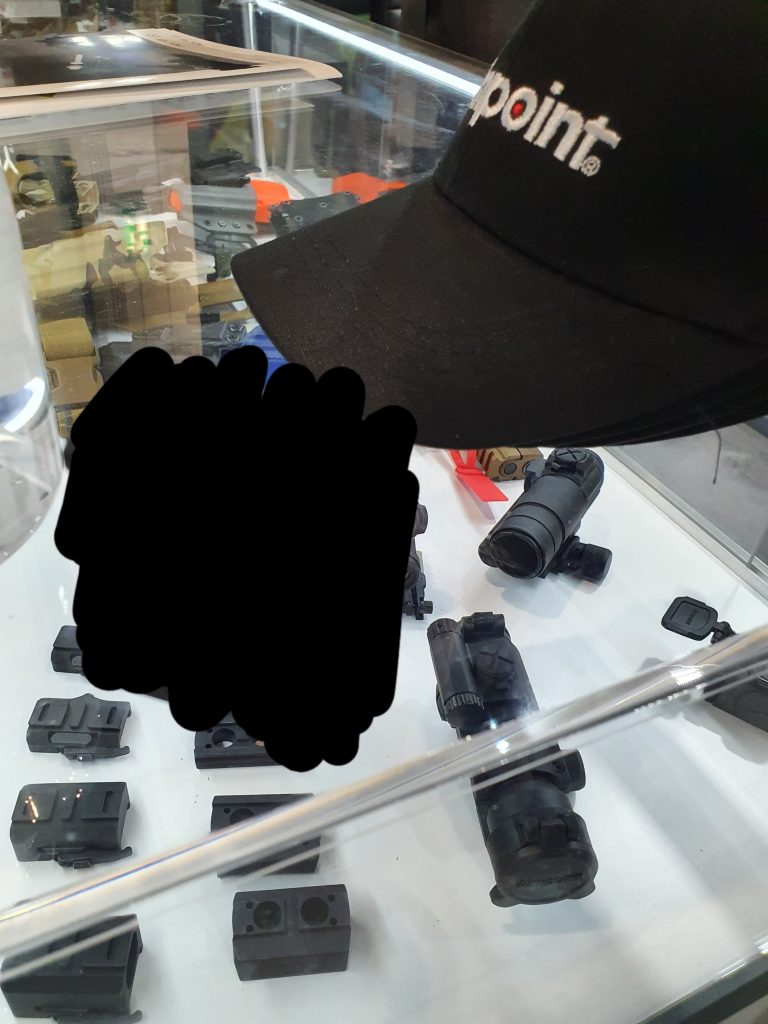 DMR type of config of the SPEAR rifle from @sigsauerinc i.e. the one that probably has the best shot at being adopted by the US Army to replace some M4s and M16s. This one's chambered in 6.5 Creedmoor rather than the new 6.8 and is outfitted with their own flow through suppressor, LPVO and a 1913 stock I've not seen so far.
Below that is a "sort of gen 3" MCX in x39 that they've "been playing around with for a while" and may or may not bring out.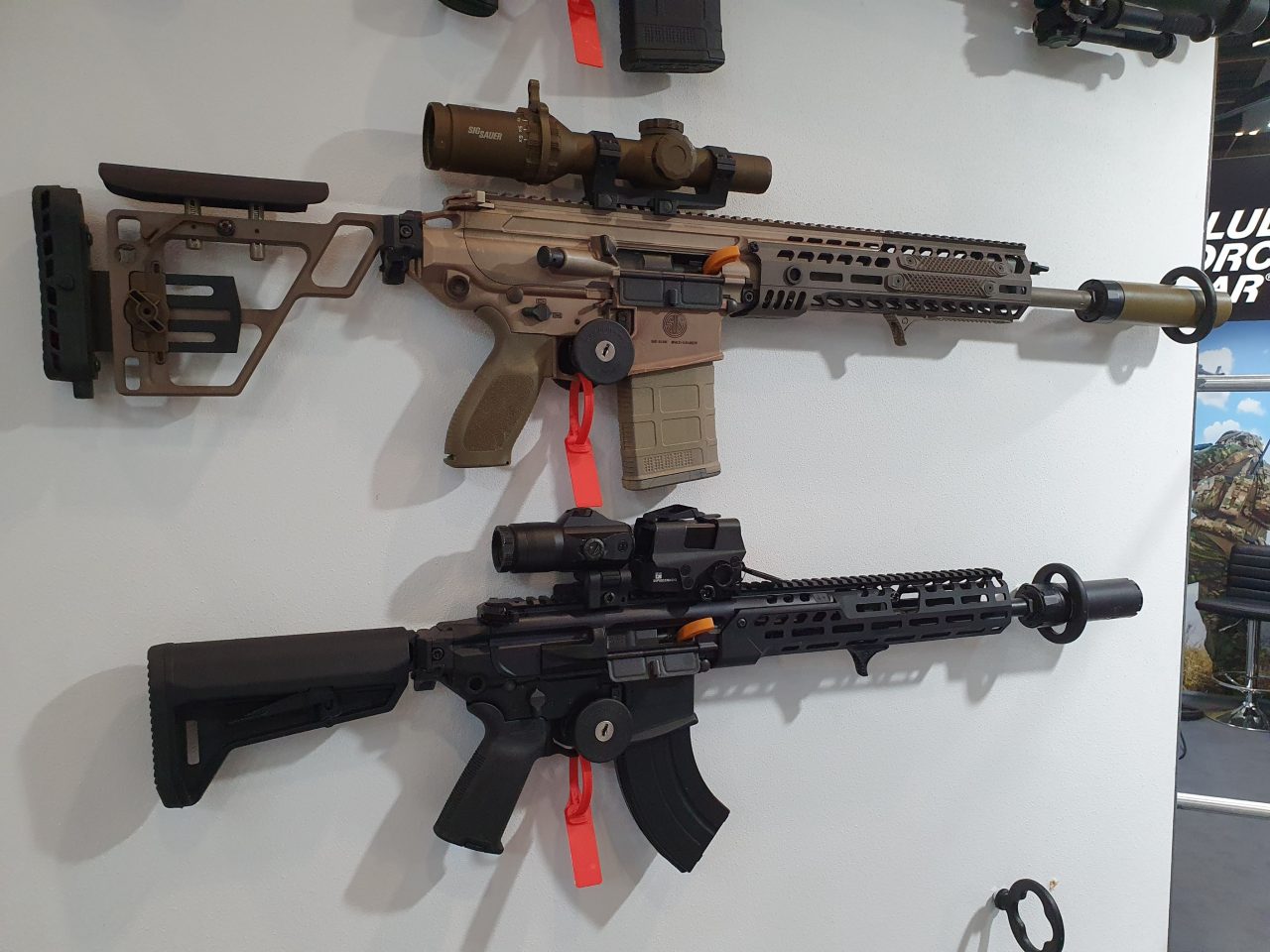 It's popular enough that I'm guessing folks will want to see more 'maybe gen 3' MCX imagery. I don't have any info other than the whole thing is only a possibility at the moment and these new handguards with the extra windows for gas block access will be specific to different barrels, presumably because barrel length will dictate gas system length.
I think if they release this model it'll be more about internal tweaks and probably less of a leap than the original was to Virtus. But as an AR-18 fan I'm definitely enjoying the prolific usage and large fan base this type of military rifle has gained. It isn't fun or different or cooky but it mixes together all the right ingredients in a modern carbine that's eminently practical.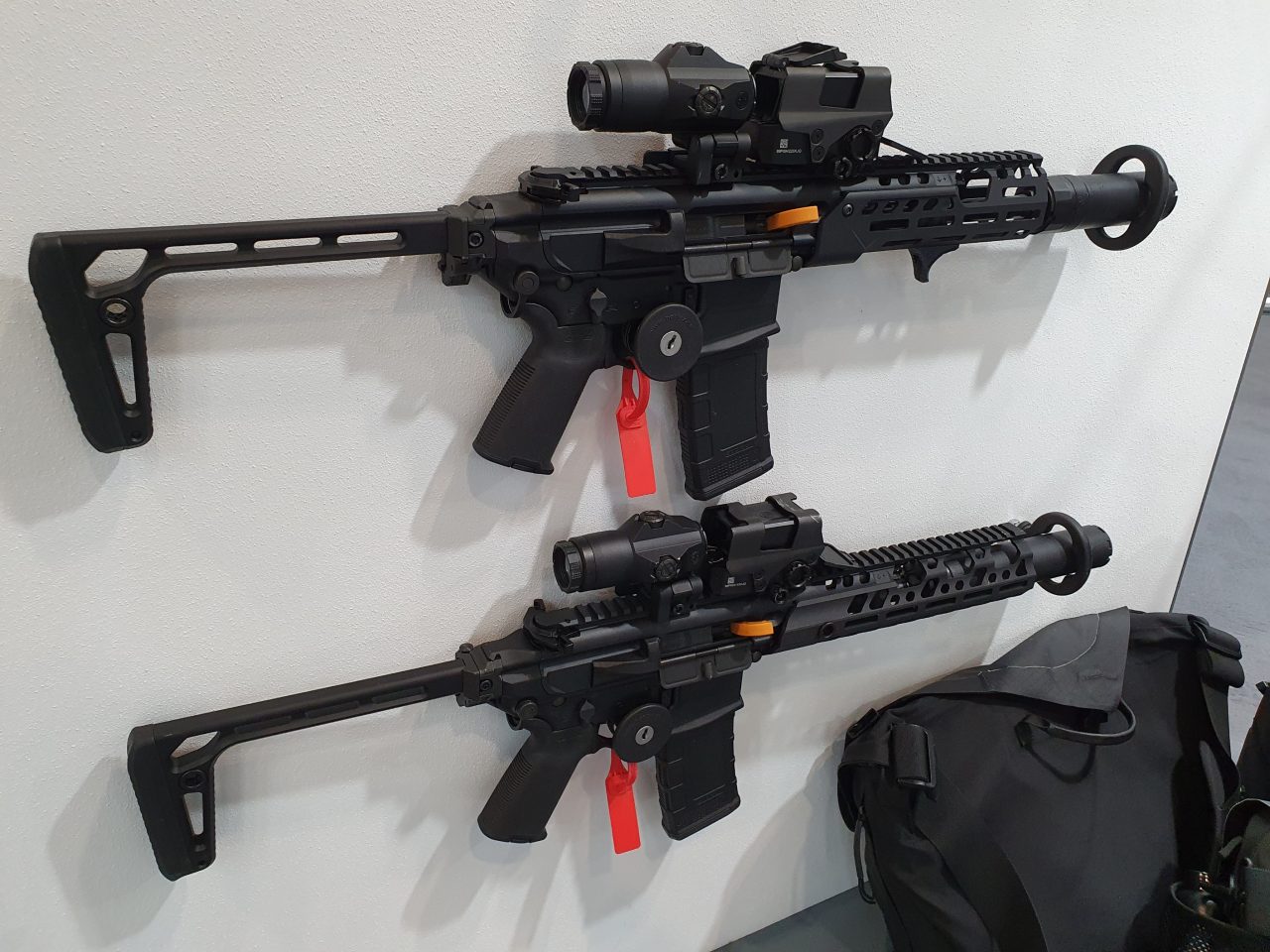 ---
Check the next post for lots of very high end tactical nylon and uniforms in the same formatting style.