There were 3 standard, commercially sold, solid colours of the Army Custom Gen 2 Crye uniforms; Ranger Green, Black and Sand.  During commercial availability of the ACs there was no particular demand for any colour more than the others that caused any specific insane prices in the second hand sales market.  Personally I never put any effort in to trying to acquire the sand coloured set until a few years ago since it's so light and gets permanently and obviously stained super easily by the mud and oil I would encounter in 99% of the UK.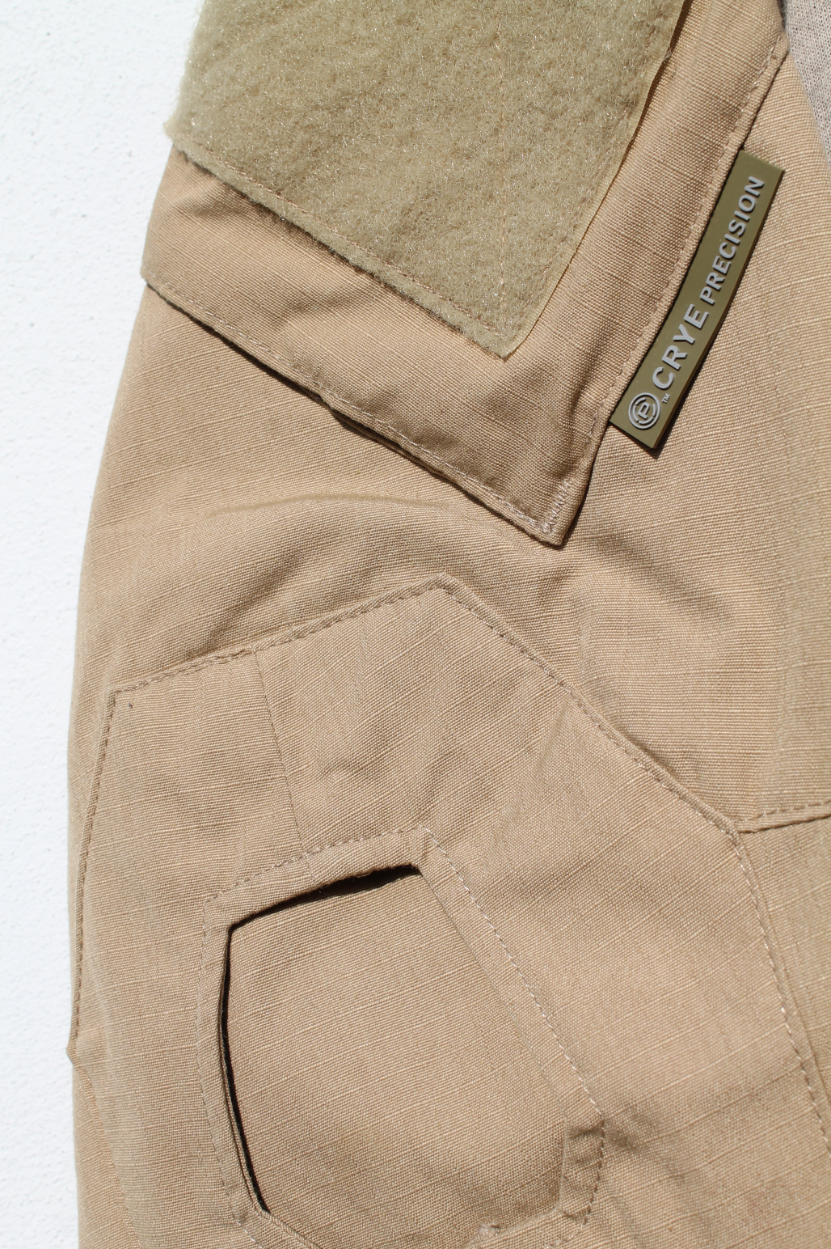 What happened at some point after the Sands went out of production however is that some pictures of US SEALs wearing them in the middle east got very popular indeed, demand went sky high and supply was halted and therefore permanently set in stone.  Similar to 'machine guns' in the US.  At the time of writing, any item in Sand (not the G3 Khaki) will sell very quickly and for very high prices, especially the combat pants.  Even quite well used combat pants will go for a good bit more than a commercial pair of G3s or 4s now.
Fortunately I got this shirt new in the bag for around retail price (iirc, I don't write this stuff down) back in late 2018.  This is one of the few colourways I own that I probably won't use for anything given their high value,  lack of blending in basically anywhere in the UK and the ease of getting it permanently marked.  I know, it's precious, but I will and do wear/use the vast majority of what I have.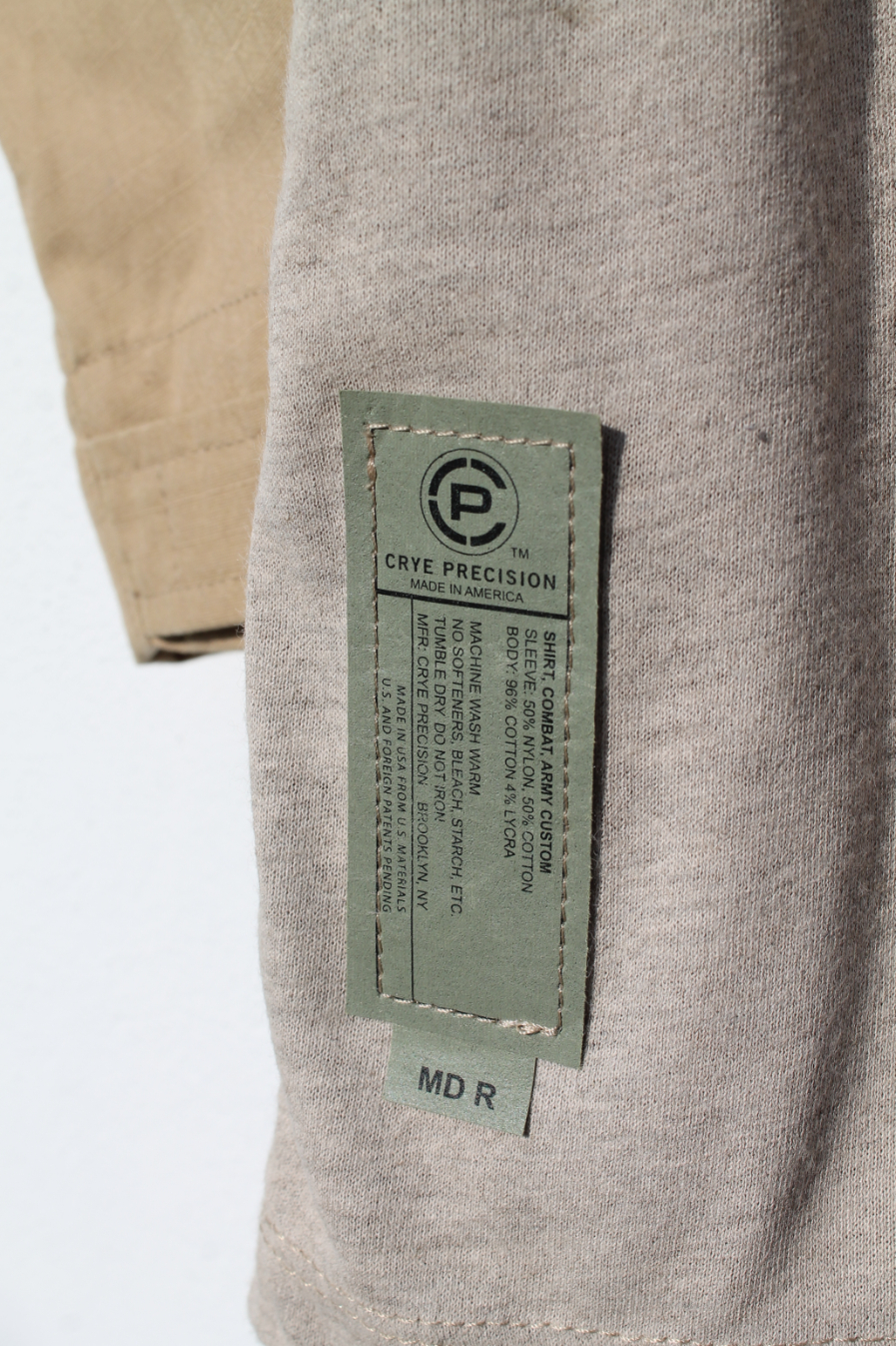 As you can see, totally standard commercial label.  Totally standard commercial AC combat shirt in every way.