That's not the product name, this is just my second one.  Sadly I lost my first while on my way from my hotel room to the airport heading home post-SHOT show one year.  I loved it so much and wore it so regularly that I immediately set about replacing it, big thanks to Ivan of Kit Badger for helping me out there.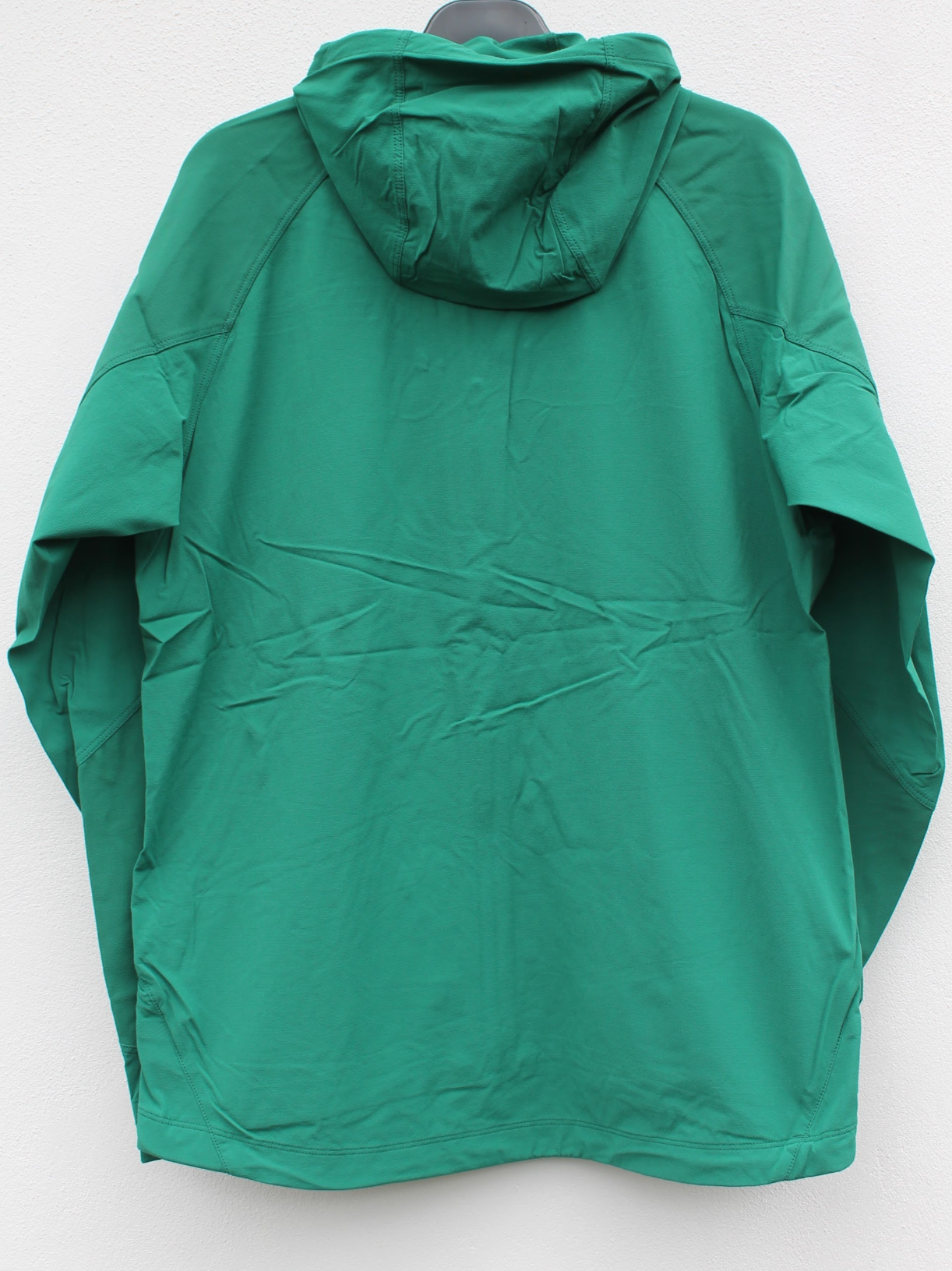 The Ferrosi only weighs around 400g (size dependant of course) and I find it to be the ideal everyday jacket for basically anything and everything inbetween the heat of summer and heavy rain in winter.  In a temperate country like England with very middling weather it is simply spot on.  It's not an insulator or highly water resistant, but it is 'just enough' to block out most cold wind, retain a little extra warmth and keep off light rain.  Typical conditions found so frequently for most of the year.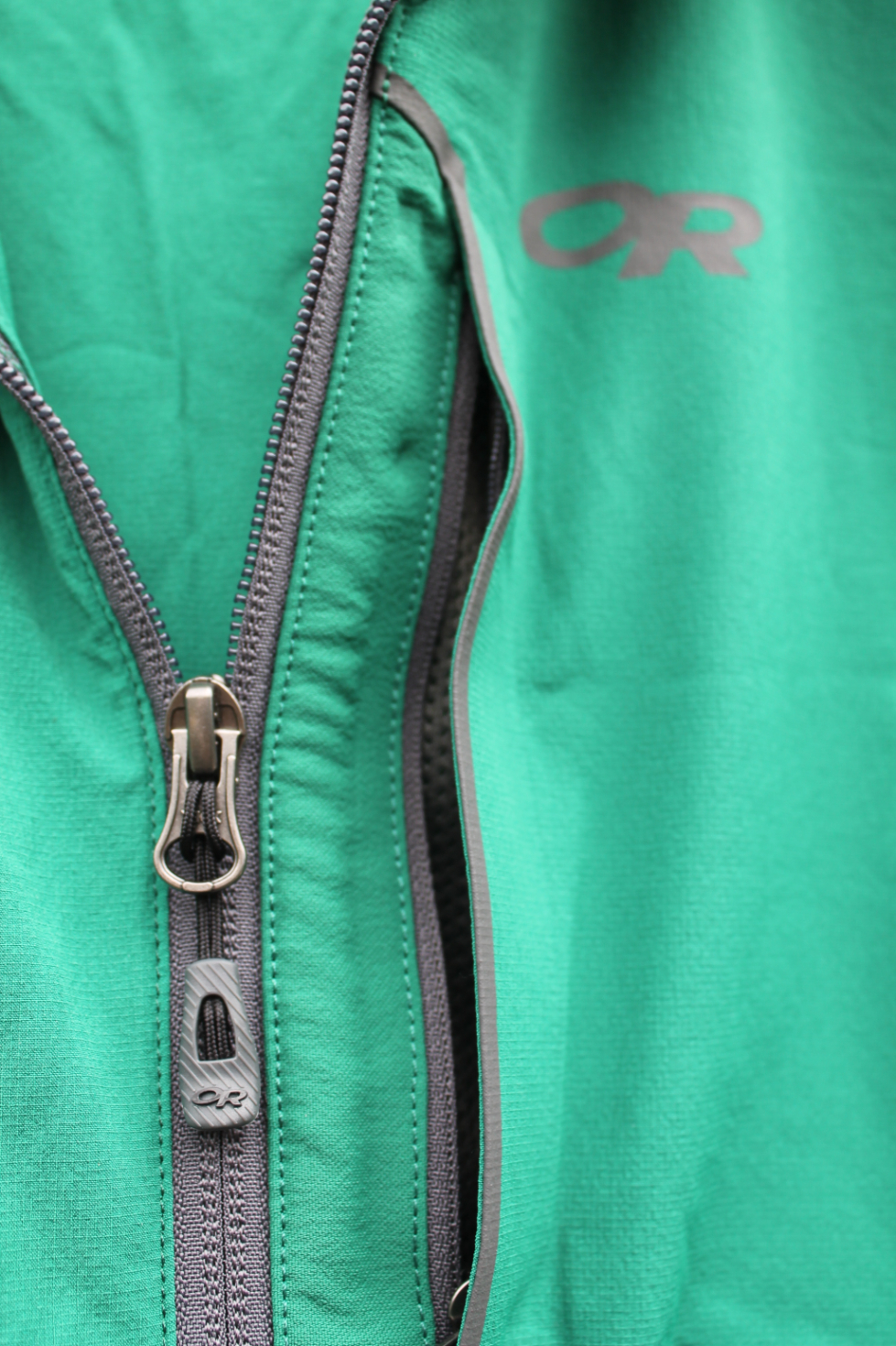 The main closure and all 3 pockets use a quality, reversed, water resistant coil zip from YKK.  I'm not sure on the metal used for the slider but it seems impervious to both damage and rusting, very nice stuff.  Plenty of grip even when wearing gloves with the cordage and texturised plastic extensions to pull tabs.  The pockets are all built internally of a mesh that's good and strong so you can open up the pocket zips as ventilation but also not worry about the perforated fabric failing on you.
A key feature is that two weights of softshell type fabric are used, both being a stretchable mixture of nylon and spandex in varying quantities.  On the left above is the lighter weight with more spandex and on the right is the slightly heavier, though both are on the lighter end of the scale as far as softshell goes.
The heavier type goes over the shoulders and on the outsides of the arms and is more resistant to abrasion.  Meanwhile you have a lighter fabric on your torso and under your arms which is even more breathable, not that the heavier fabric isn't breathable to begin with.  Very few garments do this and the combination works out beautifully.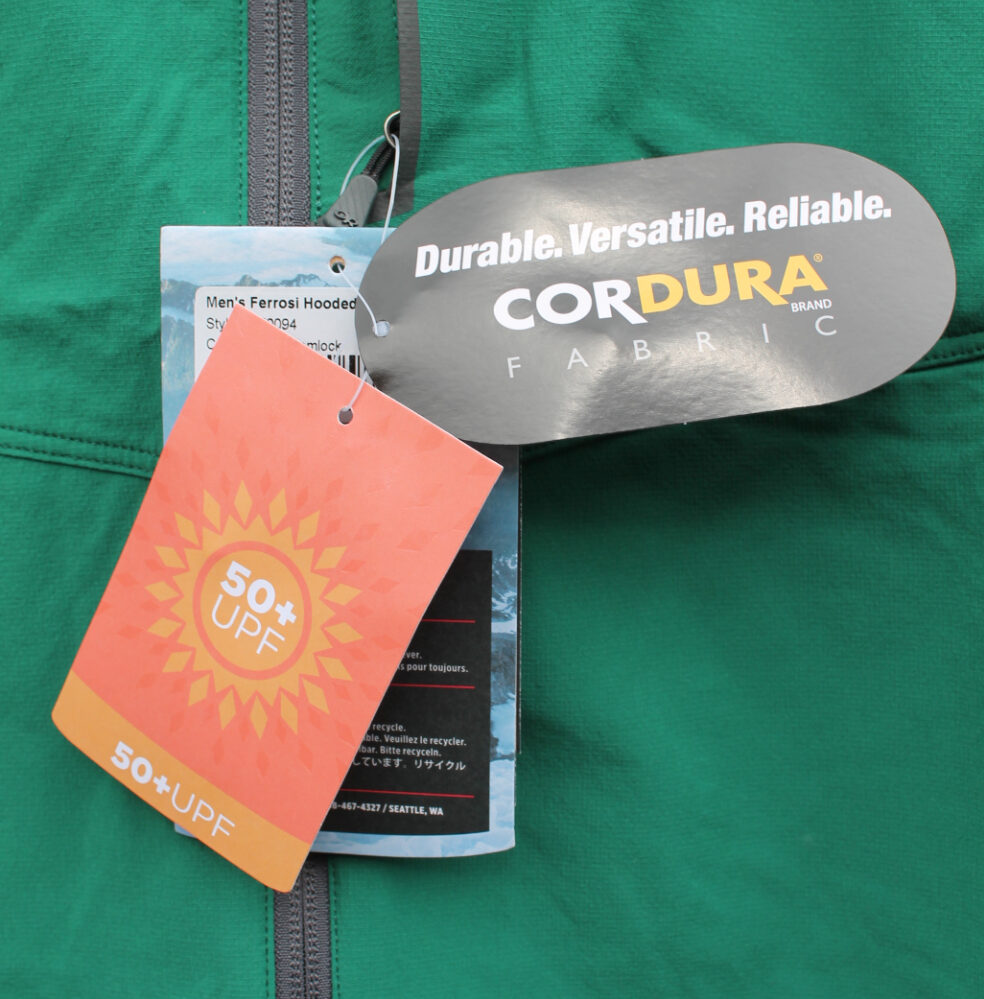 It's not often you see a garment extolling its' UV protective properties.  My assumption is that since the civvie part of OR is a mountaineering oriented brand they want to promote the fact their clothing will protect you from the sun when outdoors for greatly extended periods, potentially when quite high up and when traversing hill and mountain sides which may well be flat with absolutely no trees or terrain features to offer shade.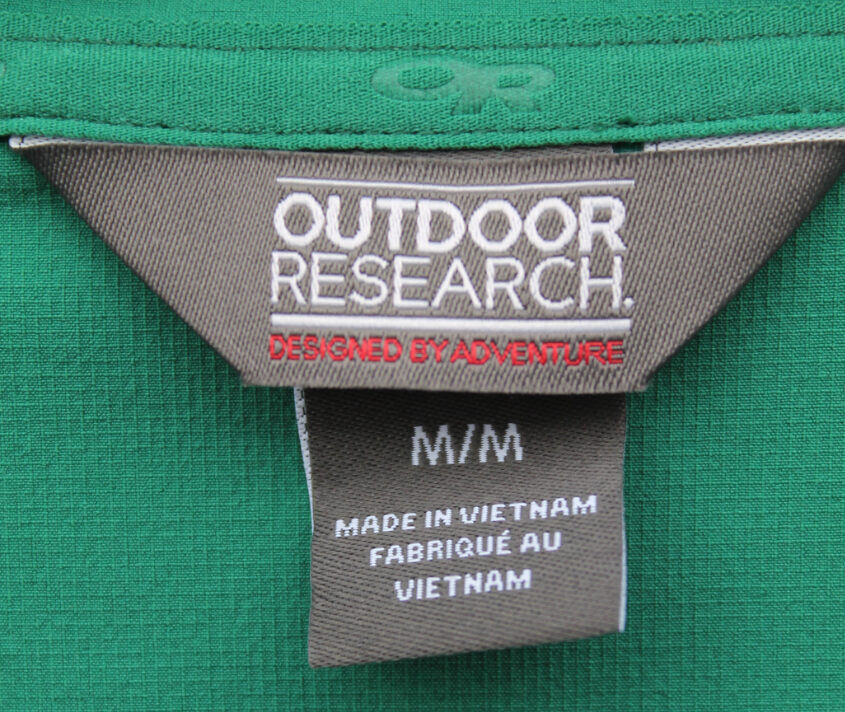 Despite coming from a name like OR and being an all around fantastic jacket, the Ferrosi really isn't all that expensive, certainly compared to the sort of products I usually talk about on here; the nation of manufacture of course plays a big part there.
Obviously price varies a lot by country but if you can get an OR Pro account that saves you big money and I've seen 'last season' versions at 50% off taking it down to a mere $60-65 or so which is a crazy bargain.  It's a brilliant jacket even at full price and I've no doubt anybody would get many, many years of usage out of their Ferrosi in order to get the value if they did pay full retail.