Following on from yesterday we have a combat shirt that is somewhat similar and from roughly the same time period, though I would have to say probably a fair bit less common than the AOR1 NC and especially so in this specific variant.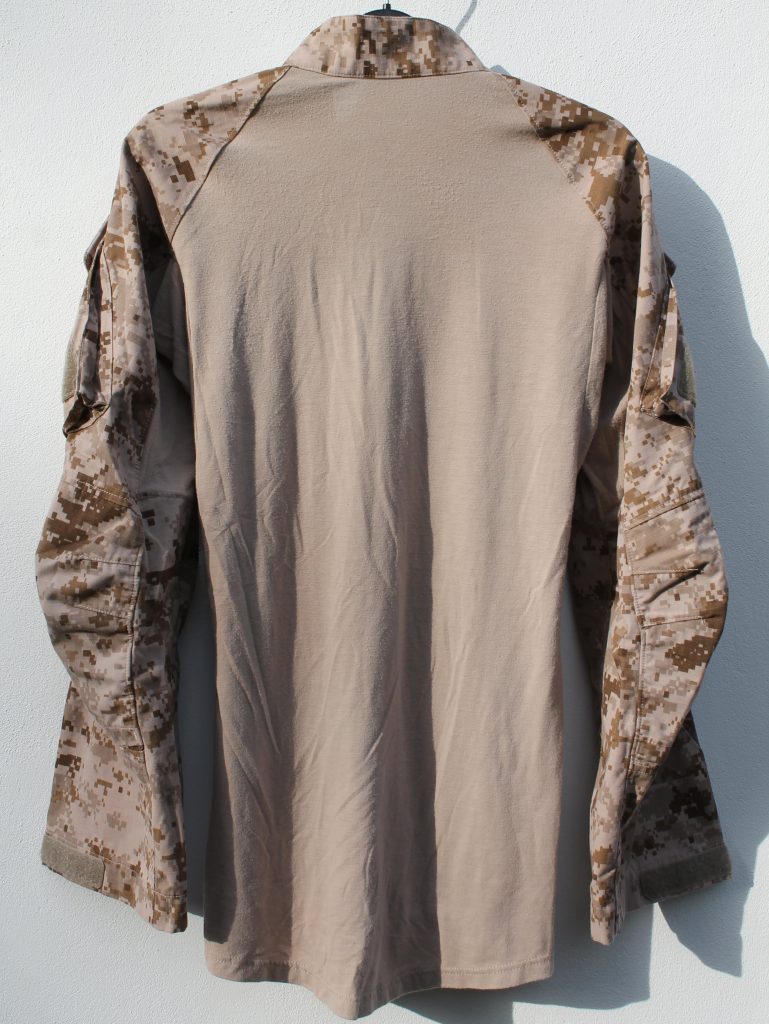 Some of you will be already aware of this but some won't; I don't 'keep up' with with SF do or wear, I just enjoy collecting the best gear I can find in various camos and colours, but a lot of people do like the military history and provenance side of things so I try to inject what tiny bit of that type of stuff where possible. That said I don't go out of my way to research it the way I do other topics, so if you want to see reference pictures and find further information about items like these in use with SF you'll have to find sources for yourself, though they're easy to track down on Facebook, Instagram and some forum sites.
That said, as you can imagine given the AOR1 camo pattern these shirts were issued to US Naval Special Warfare personnel, though in much smaller numbers initially by comparison to Crye NCs. That later changed of course with Crye being replaced as the standard issue for NSW in favour of Patagonia. Whether these L9s were issued at the same time to just supplement a shortage of Cryes or because they had a slightly different intended usage I don't know, though I'd suspect something like the former.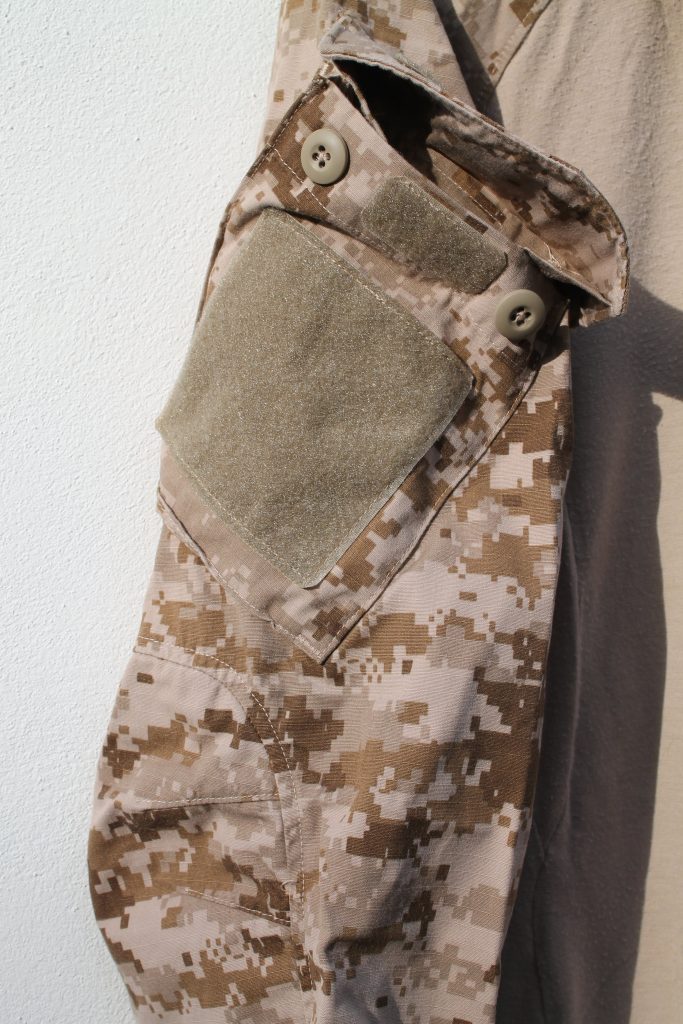 Current versions of these shirts include loop velcro and torso fabrics that are matched to the sleeves, but this example is what I have seen referred to as a Gen 1. I've owned the matching lower halves for a long time and it took a lot of searching to track down the specific accompanying shirt in my size and in good condition, but for me personally it was worth it as these sets are amongst the lesser seen AOR1 uniforms.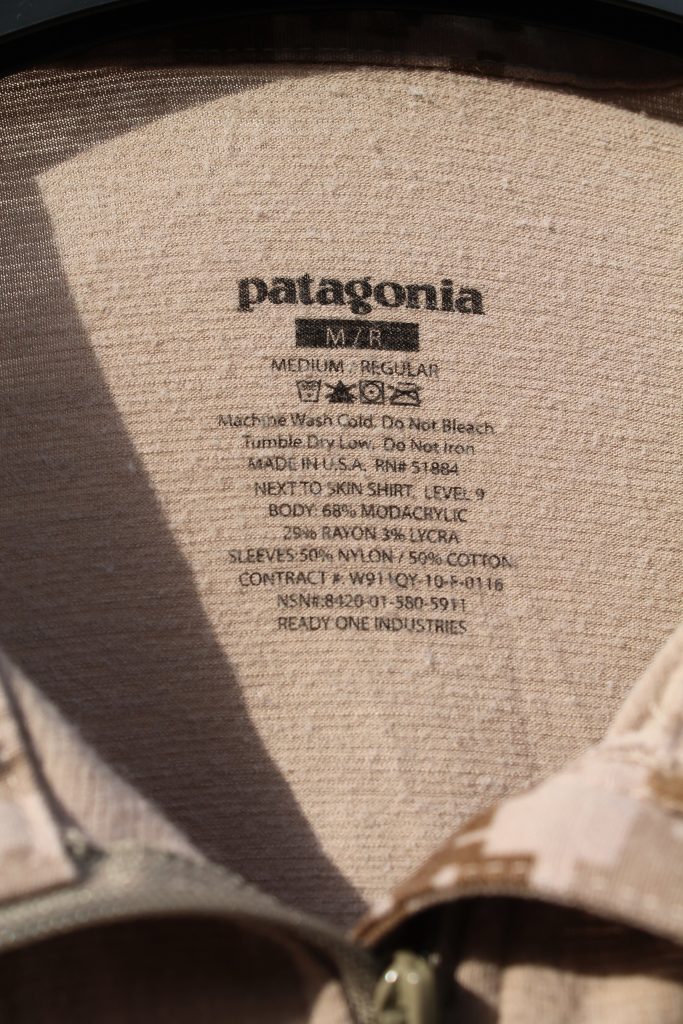 The collar is a pretty standard affair and the sleeve fabric is 50/50 NYCO as you would expect, though the sleeves will not hang straight on a hanger as they are anatomically cut versus the straight fabric tubes from Crye. Upper arm pockets feature 2 buttons and there's also the option to mount elbow pads just as with the CP NC shirt. Both NC and L9 shirts feature torsos largely comprised of Modacrylic (with differing secondary fabrics), although Modacrylic is actually just a catch-all term that encapsulates any material that falls within a certain content percentage range of a specific synthetic fibre. It could be that manufacturers use the term to avoid giving away their exact fabric compositions to competitors via the mandatory garment labelling.
Later iterations of this shirt design will be coming to the website in future. You can also see the matching trousers here if you missed those when they were posted:
http://thefull9.net/early-patagonia-l9-lowers-aors-1-2/