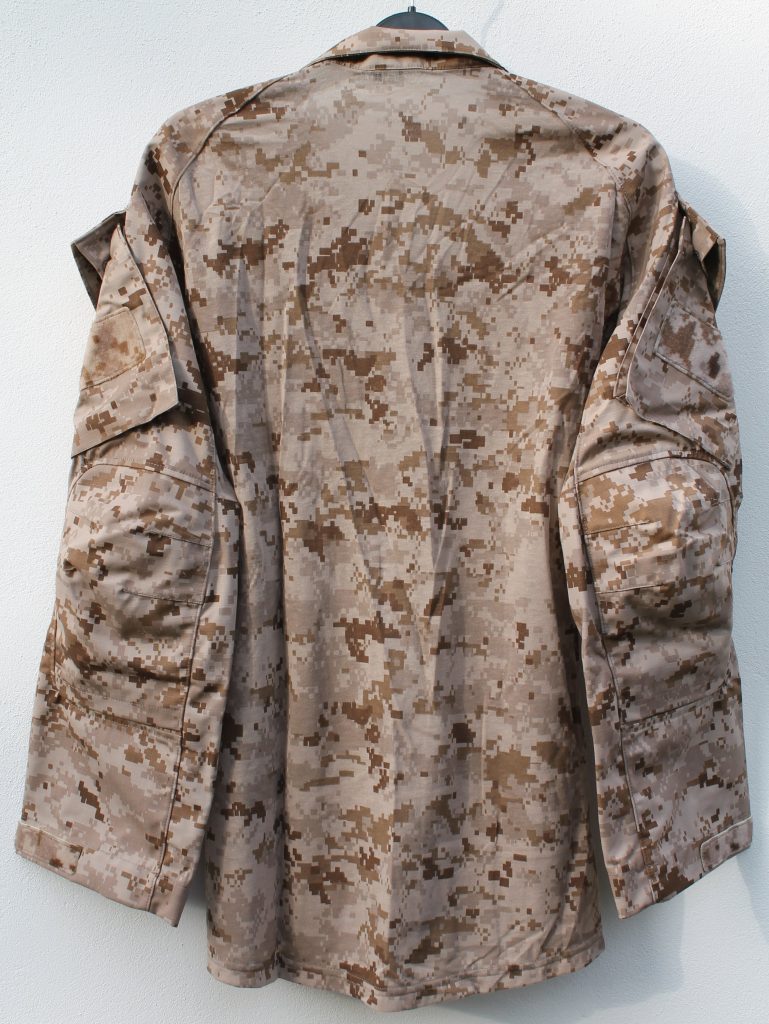 I previously posted what is referred to as the Gen 1 variant of this shirt which was issued a good few years back and that is a cool piece and very much a product of its' time given that it lacks all the colour matching, but fabric production technologies have advanced leaps and bounds even within just the last decade, so now we have the fully pattern matched variant in the same AOR1. Personally I infinitely prefer the greener variant of AOR from a purely aesthetic standpoint, but plenty of that stuff will be coming to the blog in the next few weeks.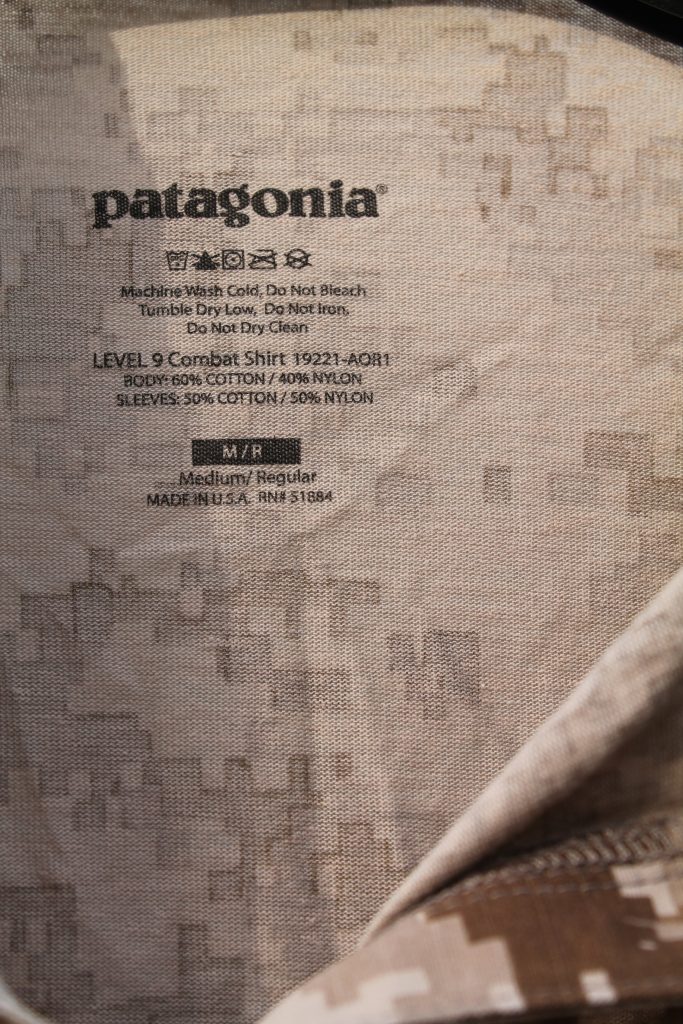 The basic cut of this shirt is the exact same as the Gen 1 but there's been a few material changes. First off all of the loop is pattern matched to include the arm pockets and the cuffs and the field on the main body of each pocket has shrunk in size to roughly half of what it was (though this change occurred on the Gen 2s). Then of course the torso has gained camouflage and changed from mostly synthetic to mostly cotton. How exactly the flame resistance properties will have changed I couldn't say as the cotton in this Gen 3 is superior in that regard, but the Gen 1 also contained some Rayon which is a natural fibre and often fire retardant. The only other problem is that the torsos on these are notorious for fading and generally wearing out very quickly and the loop supposedly doesn't hold on to patches very well.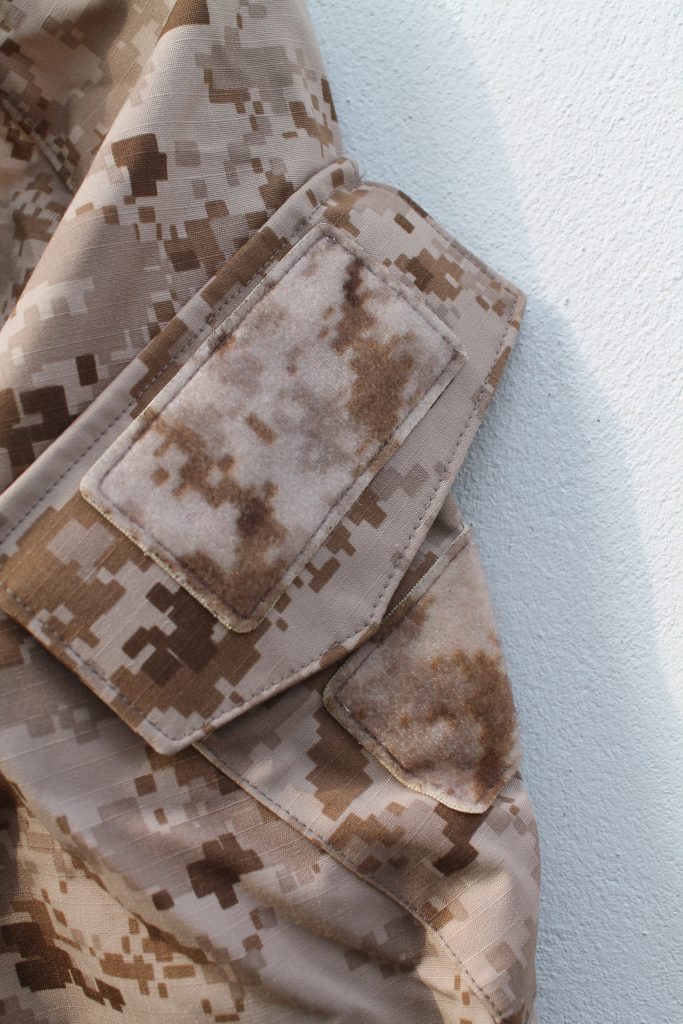 From what I've read from some reputable sources NSW will be/already is moving from the AOR patterns over to Multicam so items like this one will certainly represent an interesting time period as far as militaria goes in future years.