As far as I know AOR1 and 2 are out of production at this point or close to it, certainly compared to 6-8 years ago, but the quality of the apparel items in those camos within PCU is pretty high and represents a good meshing of modern, technical layers with military style designs and camo patterns.
PCU Level 3 is a fairly substantial insulation layer for static usage, you would have to be in some incredibly cold temperatures to wear it when undergoing even mild exertion.  Originally PCU did not break down L3 in to A and B, but with later iterations there was a lighter L3 (part A) and the thicker/heavier duty L3 (part B) for colder climes.  For me the 3A wouldn't have a lot of utility as I find it's tricky to have too much insulation when not moving during any time from mid-autumn to mid-spring in the UK.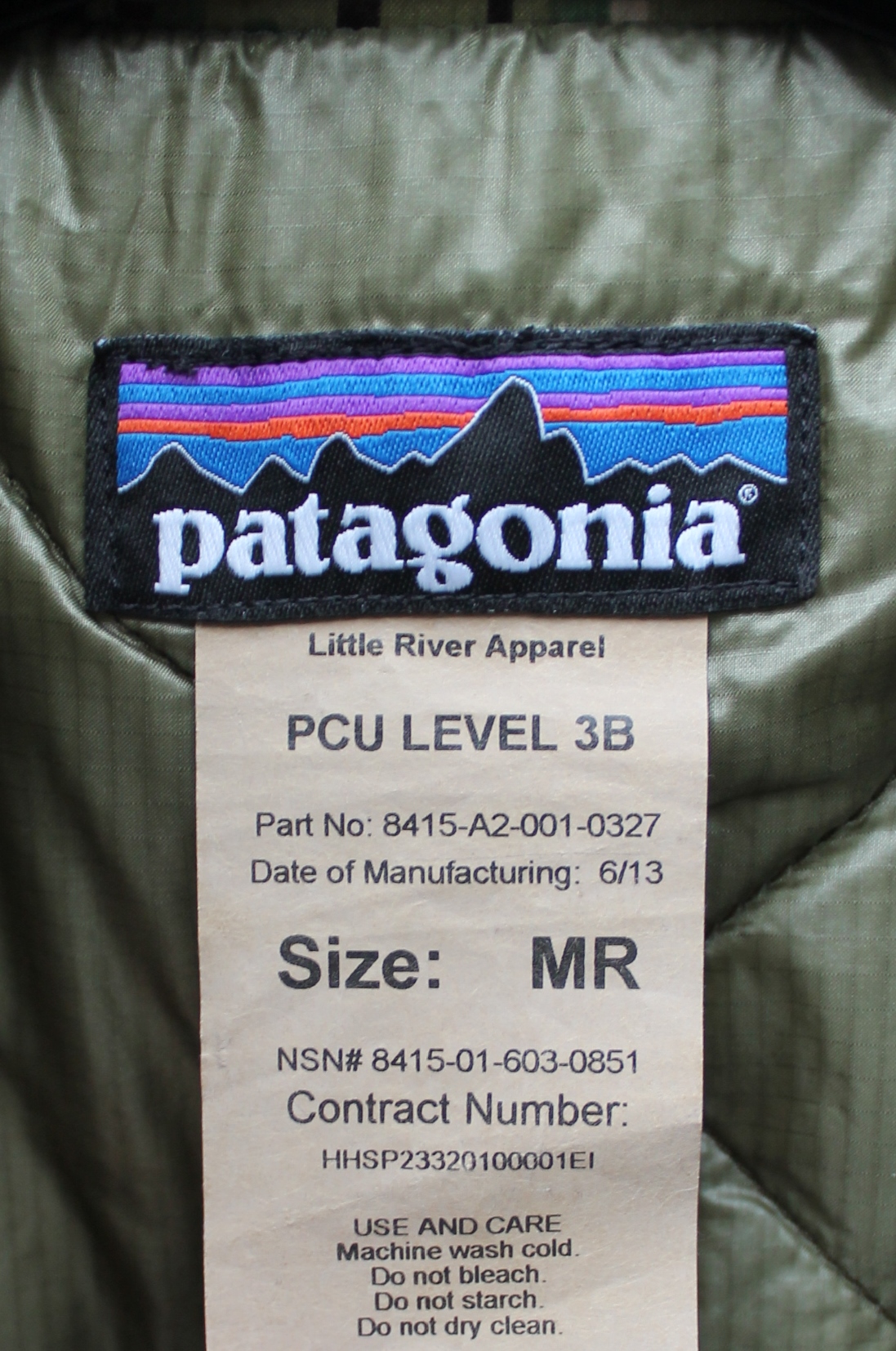 As you can see here from the label, Pata had these made by a sub-contractor, a little bit of info about which can be found here:
https://makersrow.com/little-river-apparel-dba-group-home-foundation-inc
Generally Patagonia labelled stuff is made by either prison labour or at least some of the workforce is disabled; the latter being the case in this example.  As you can see it was made in June 2013.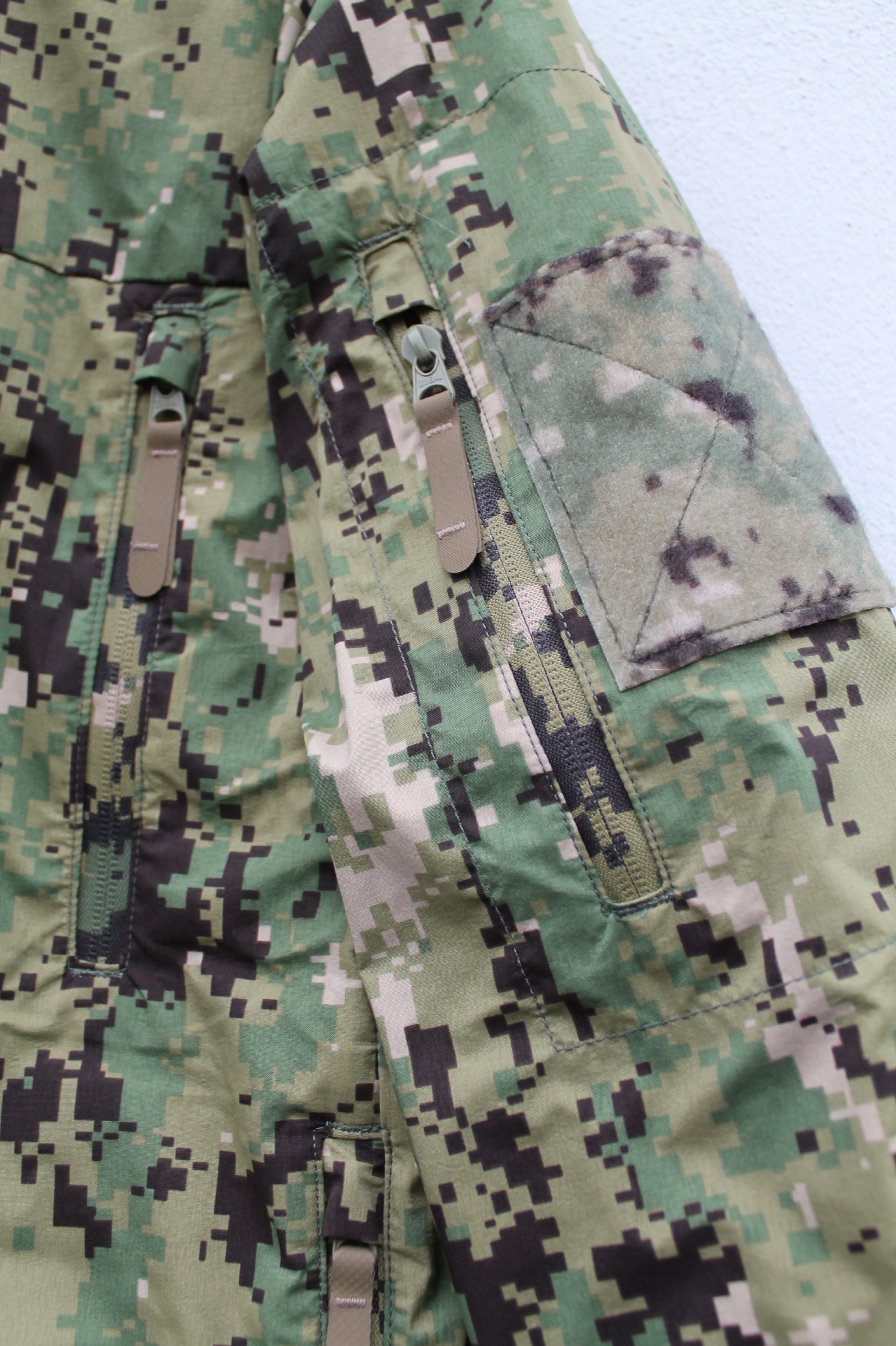 There are 5 zip pockets total all with reversed, water resistant zips in camo matching AOR2.  I like the zip garages at the tops and the hypalon pulls, but leaving all the metal sliders on makes for a lot of rattling when you have 5 of the things.  I'd be doing some nylon cord mods if I was using this for sneaky ninja stuff.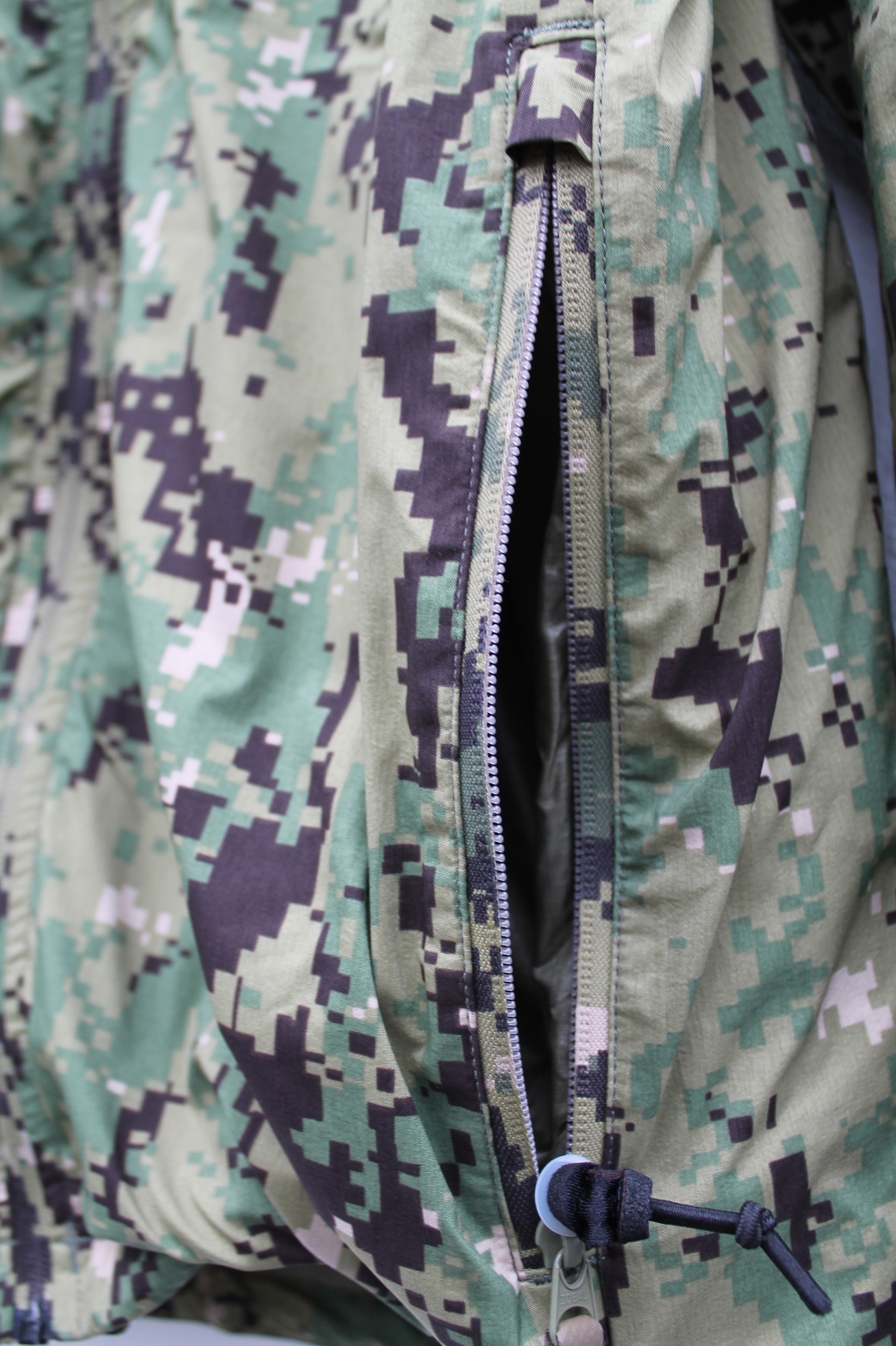 The lower hem can be cinched tight and the excess bungee cord is routed to/stowed in the 2 external abdomen pockets (pulled out here to illustrate).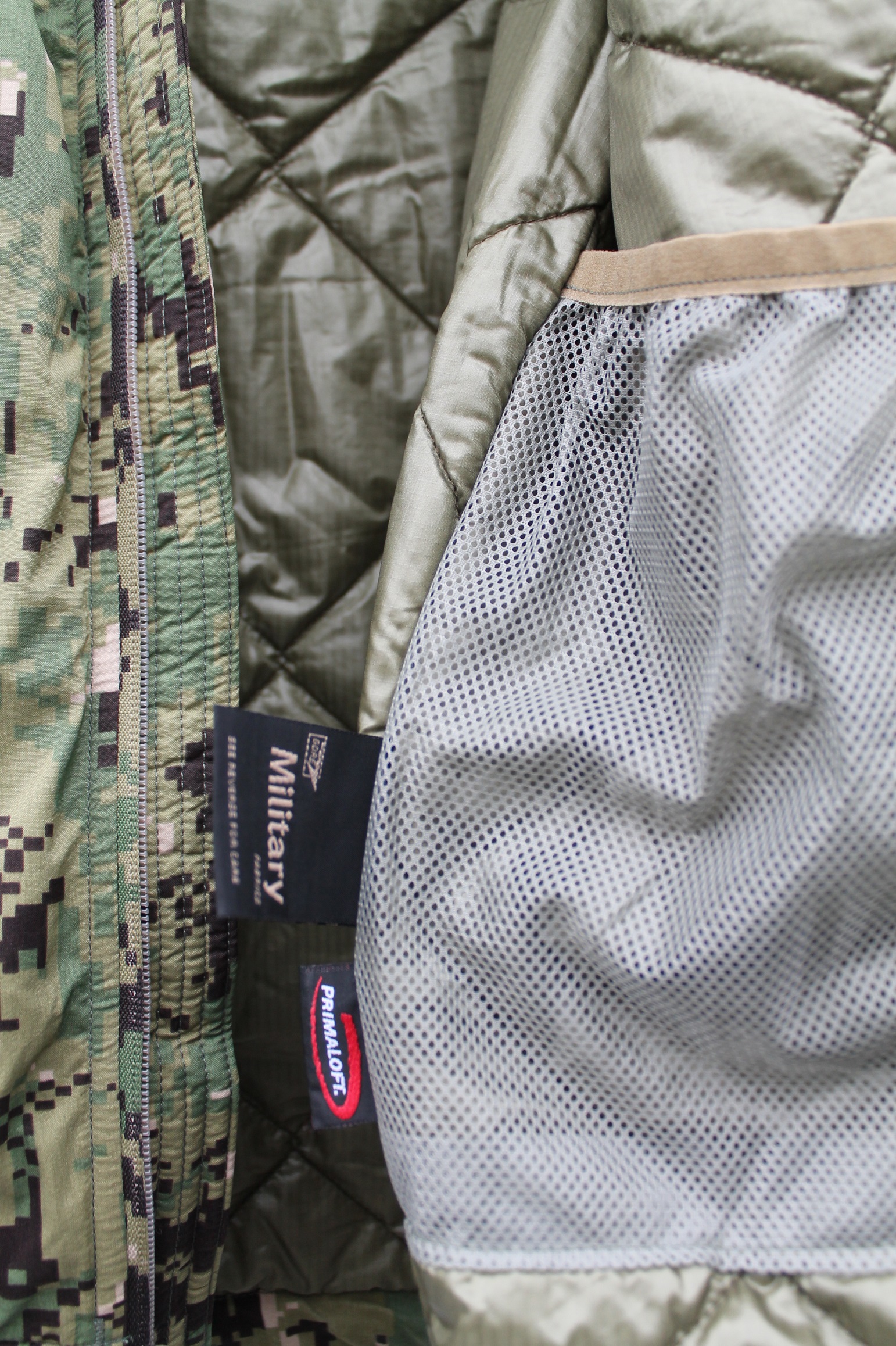 Main front zip is the same style as the pocket zips and has a substantial storm flap behind it that's even slightly insulated itself.  There's an X pattern stitched internally to keep the primaloft insulation in place and you get mesh internal pockets to keep anything warm that you might need to keep warm, or maybe just dry out your wet socks etc.
This 3B layer is definitely bulky and does not pack down much at all, taking up a good bit of room, but even standing still I get pretty warm in quick time as soon as I put it on.  It's not much of a step down at all from a Level 7 or UK softy jacket/wearable sleeping bag.