As of early 2019 when I purchased these they were, to my knowledge, the most recent variant being issued out to the likes of US NSW.  For those who might not know, Level 5 is the softshell layer within the PCU system.  Unless you are in a place that's incredibly cold or you aren't moving and there's a deluge coming down, then L5 will often replace standard cotton-blend uniforms as the camo outer layer in US issued clothing systems, with the main exception being hot and dry environments.
While early generations of the L5 trousers were setup more as an over-garment with very minimal features, often with pass-throughs rather than actual pockets and almost never in camo patterns, my guess is that this newer iteration is designed much more as an outer layer.  Personally I owned the immediately preceding generation of Patagonia L5 trousers to this one (also in AOR2) and I still have an early gen pair of Beyonds in the Alpha Green, but those earlier AOR2s were sold and replaced by these examples to gain some more features.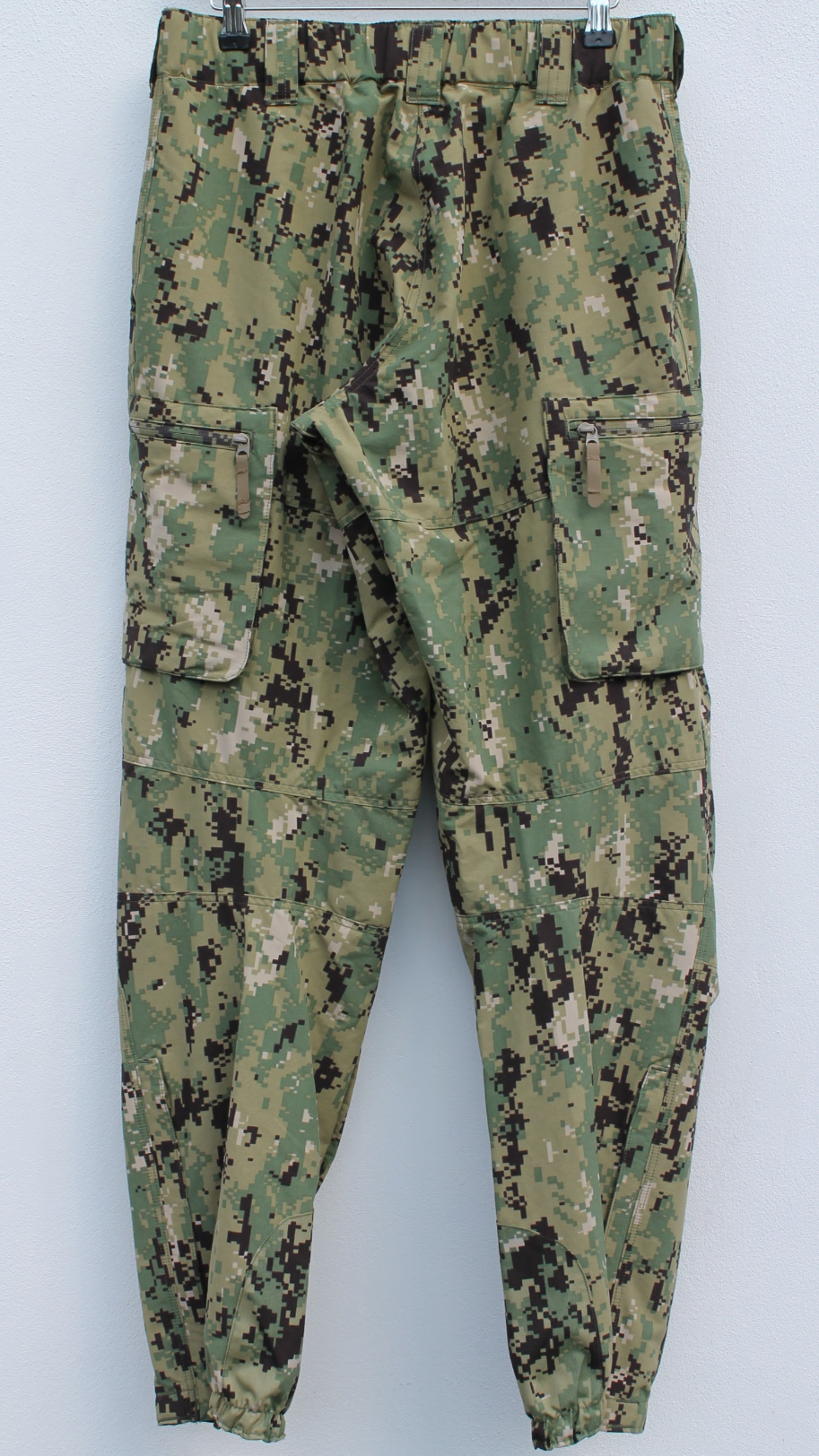 There are no back pockets, but there are standard front waist pockets rather than pass-through slots.  They comprise a very thin mesh fabric internally however and would not be well suited to storing small solid objects, more for hand warming and stowing small apparel items such as gloves.
The main fabric here is a 2-way stretch with no room to expand horizontally and only some give running vertically.  I preferred the relatively generous 4-way stretch in the early examples, but this material will carry the weight of items in pockets with less bouncing and feels more like a standard NYCO pant.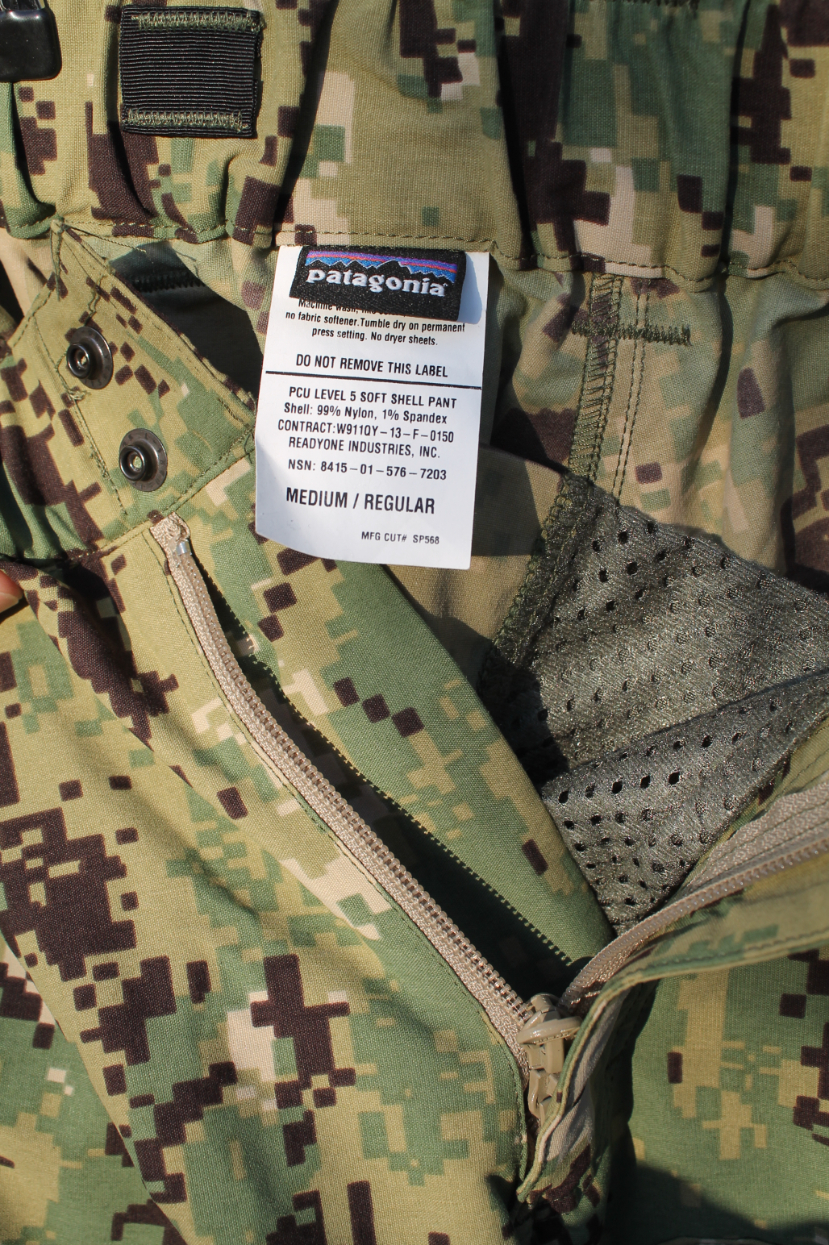 A wide elastic runs through half the waistband and there are edging tape loops for linking in to included elastic braces.  Main front closure is a coil zip and 2 press studs.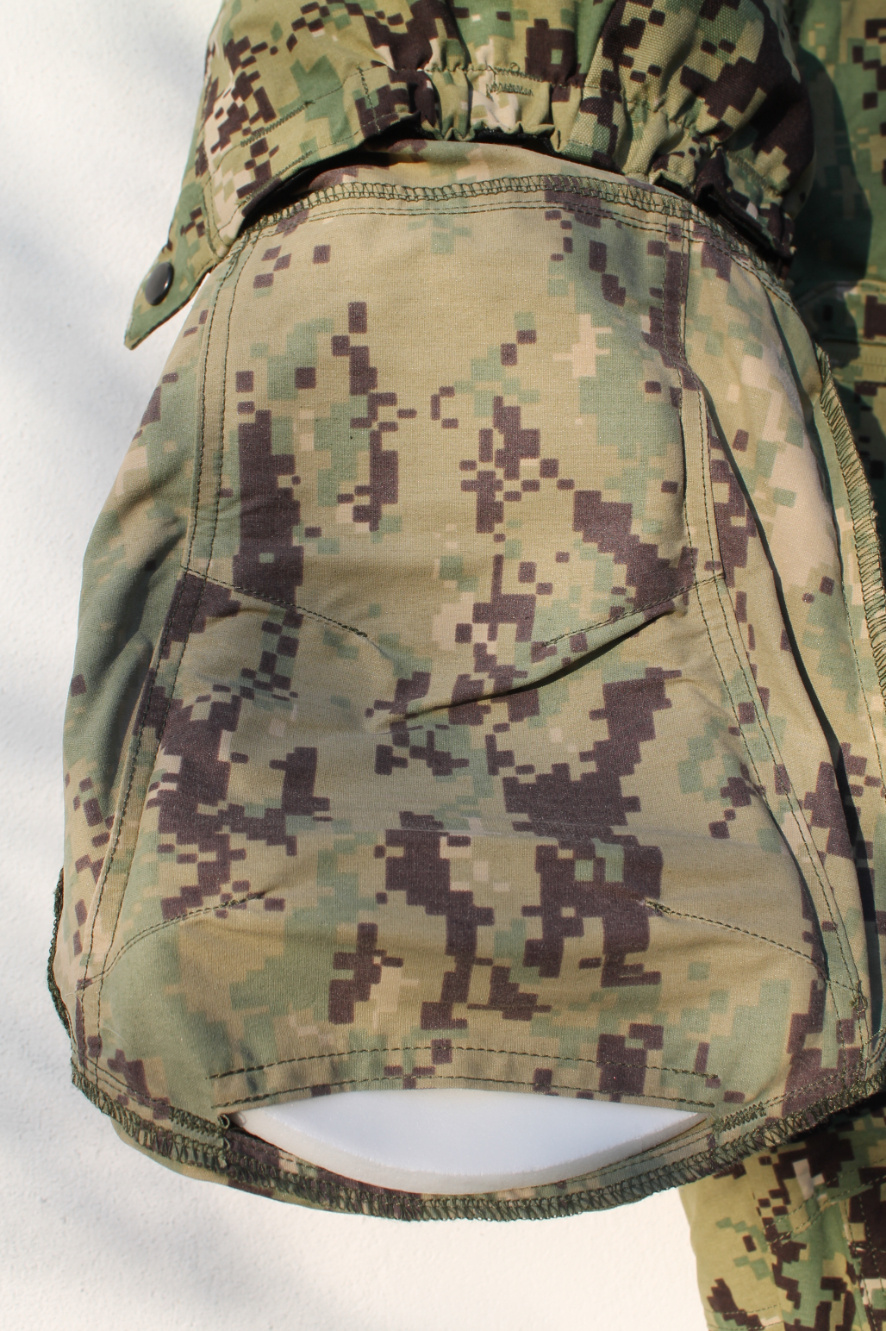 The headline feature for me is the inclusion of internal knee pad pockets – one leg is turned inside-out here to demonstrate.  The included knee pad however, if you can call it that, is somewhat underwhelming when compared to the likes of Crye G4 pads.  Just a piece of foam, a very good quality piece of foam but only of average thickness and with no structure to it, quite different to a G4 field knee pad with the 2 layers of foam both of different types and densities.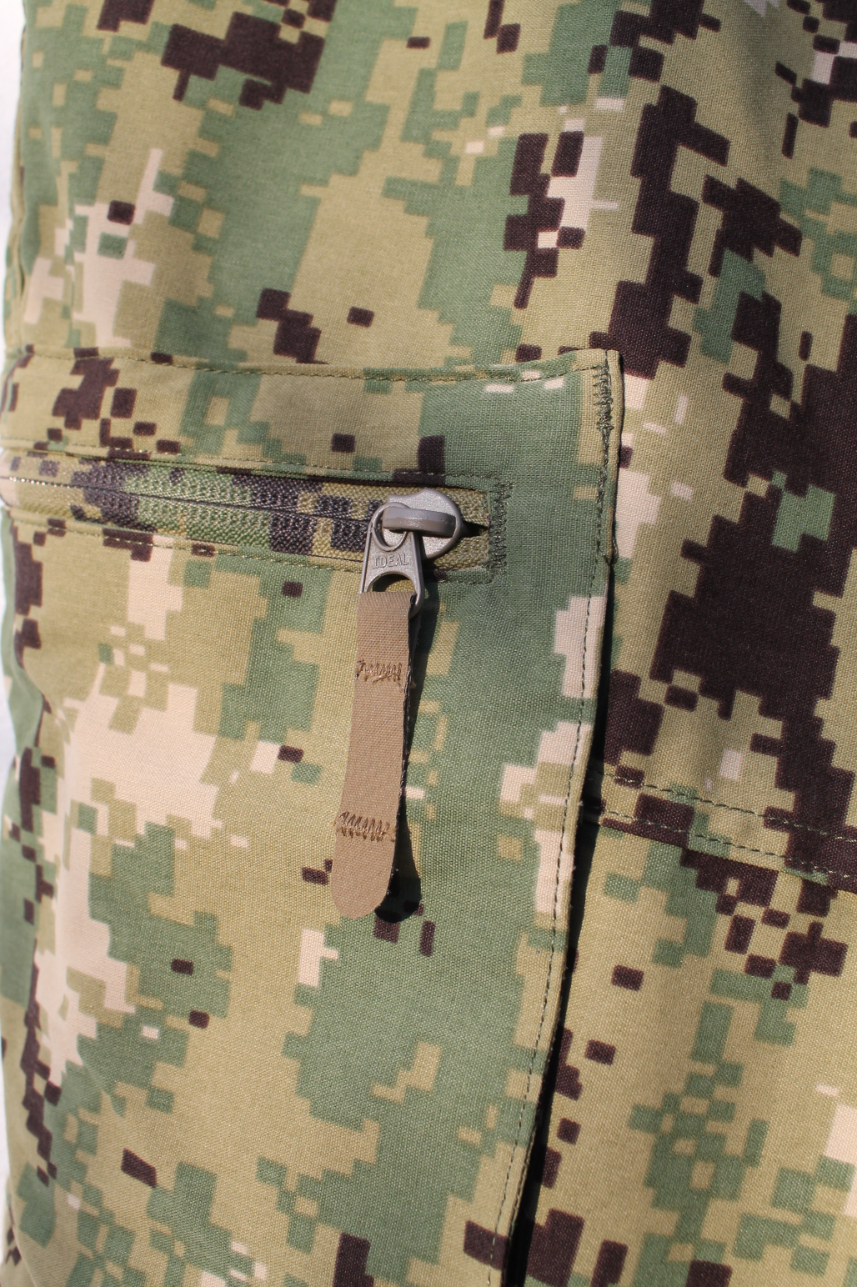 Having fully camo patterned reverse/water resistant coil zips is very cool, but the standard Patagonia PCU metal pull tabs between the slider and hypalon tabs continue to be a let down in terms of noise.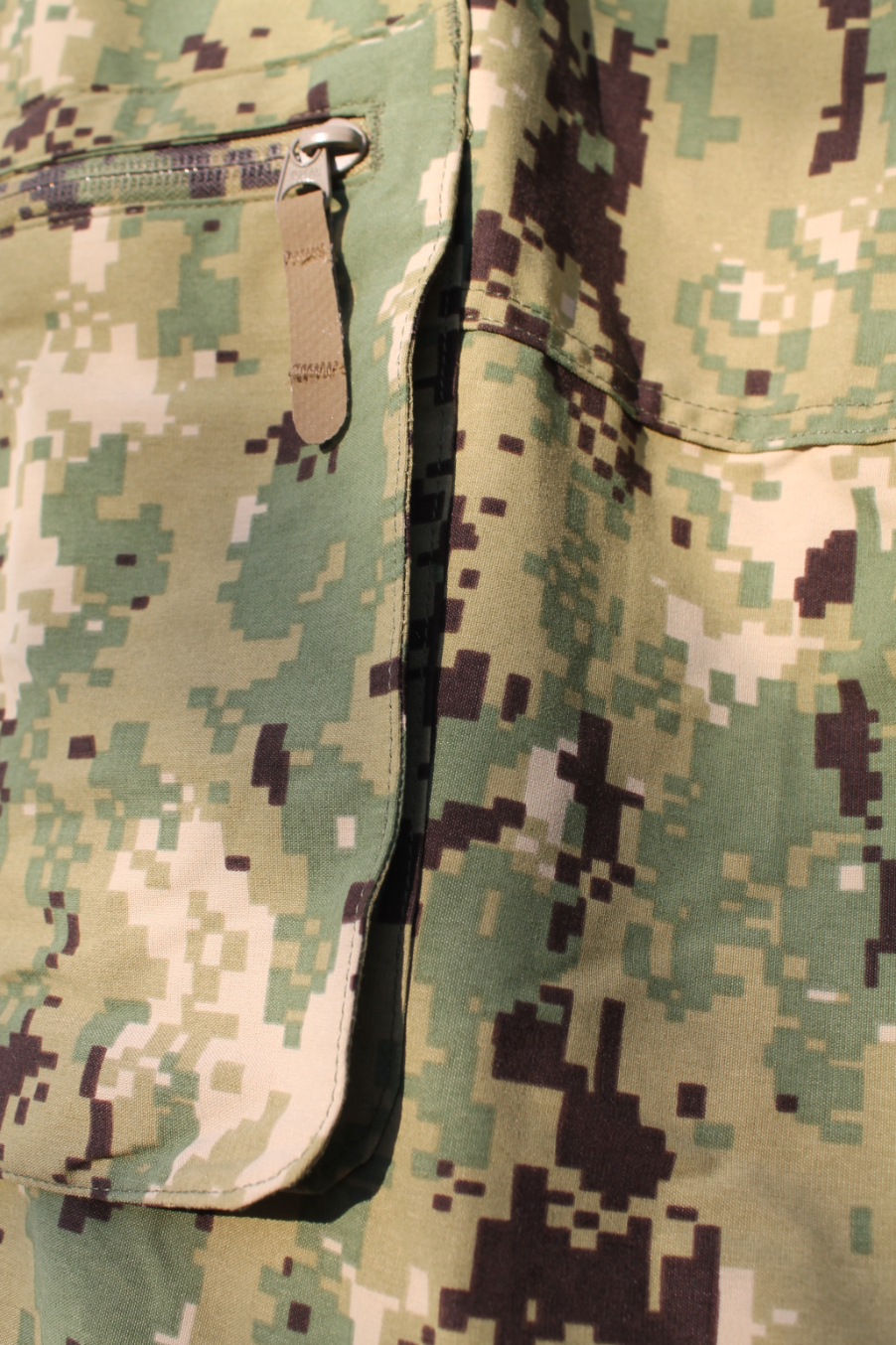 Main side cargo pockets are mounted externally and have a fair bit of room to expand outwards with the bellows.  The rounded corners are nice but access is somewhat limited by first having a zip and second that zip not running right to the pocket edges.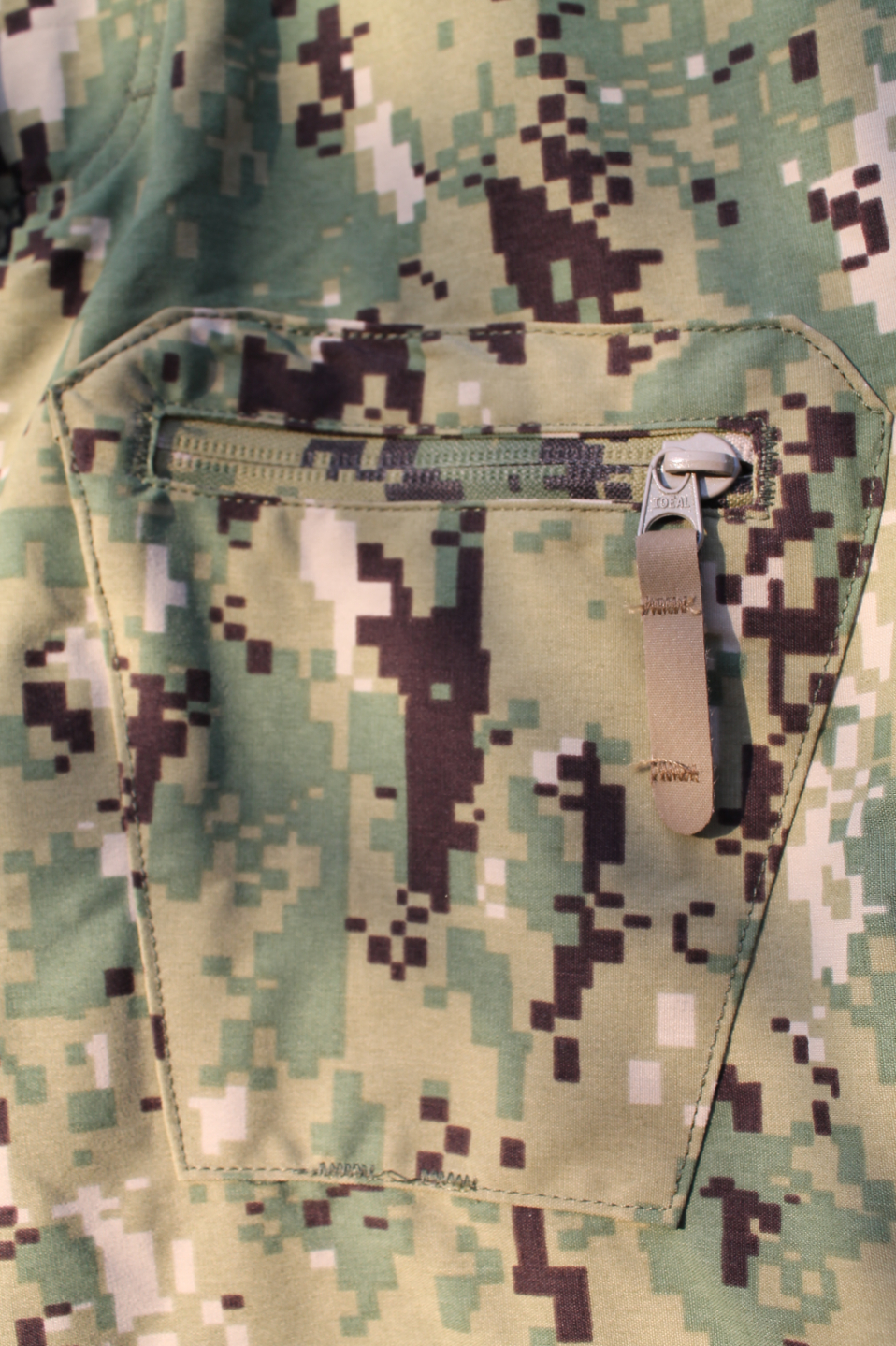 These small trapezoid style pockets are usual but a good shape when it comes to preventing very small items not getting wedged in to the corners as can happen with standard square pockets.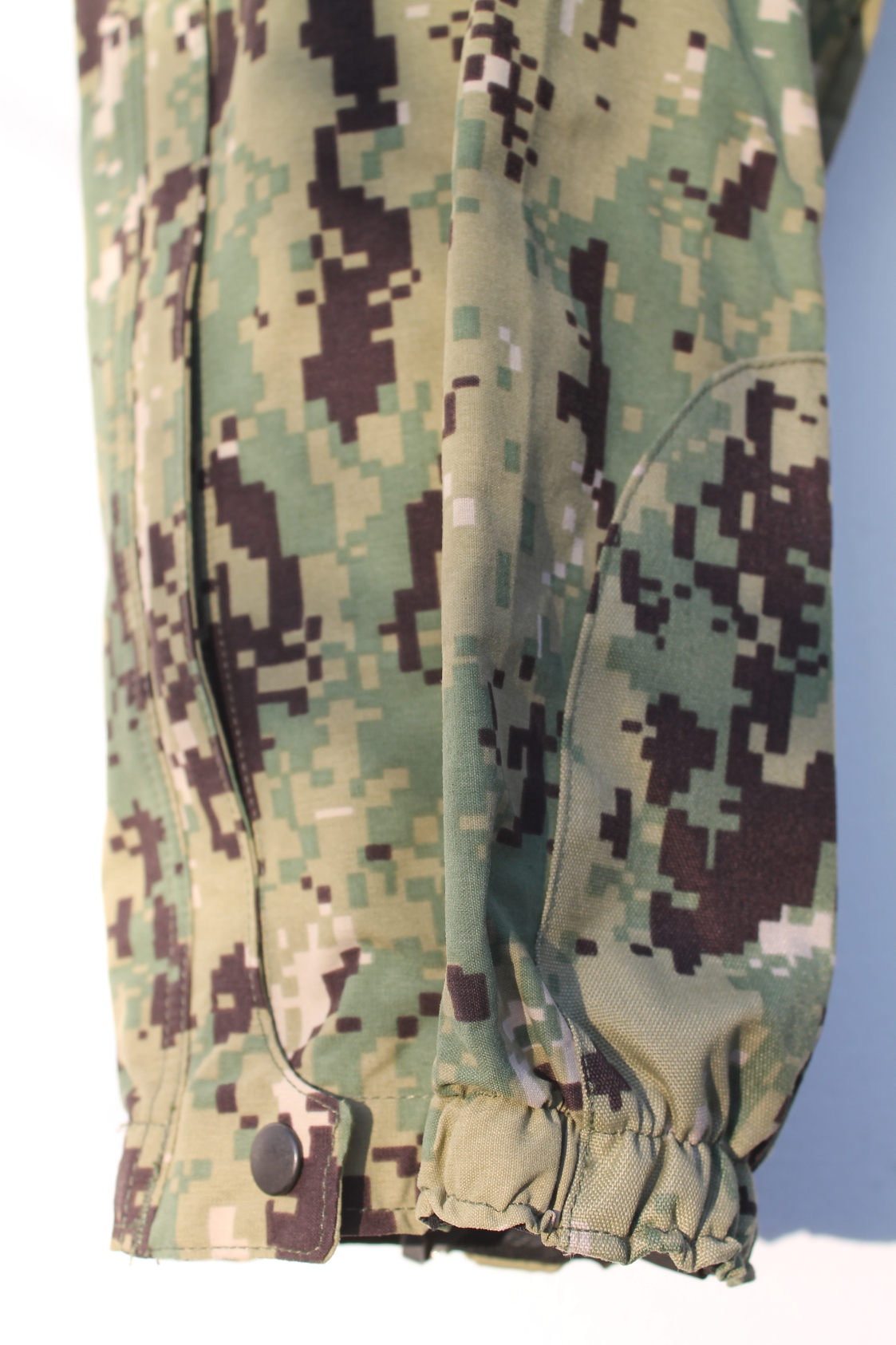 At the ankles there's a zip for going over boots that is covered by a flap, which itself is held down by a press stud.  There's also elastic at the ankle cuff and cordura reinforcement on the inner leg where the most wear tends to occur.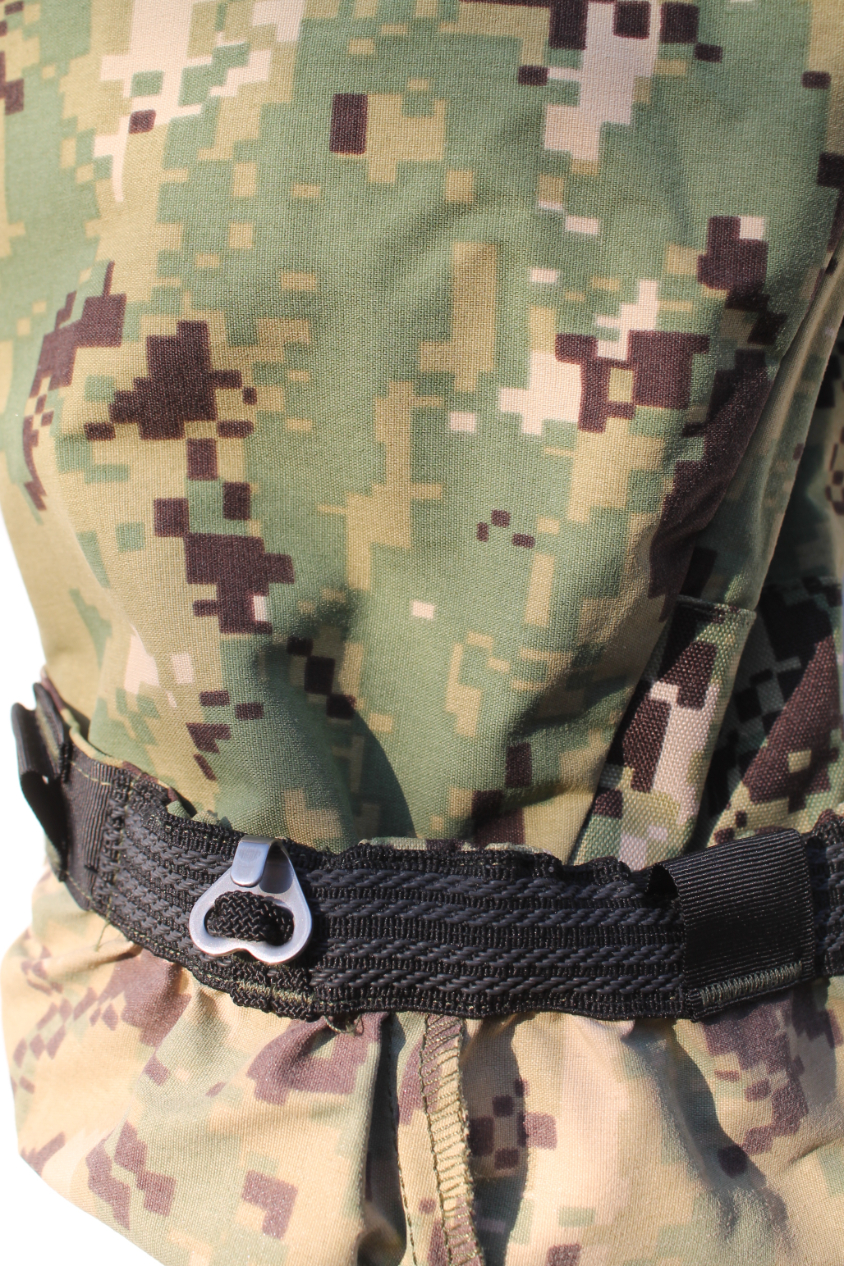 Turning the ankle inside-out we find not only elastic sewn in but partially exposed to help the ankle area stay in place, then there's a metal hook to interface with boot laces and edging tape loops for further tying in with other things.  I'm not an expert here but perhaps with gaiters or directly on to boot tops.
---
This iteration of the PCU L5 pants makes a good bit more sense as a general wear outer layer of uniform compared to earlier versions.  Layers worn underneath it don't need to have any features like pockets or knee pads since these pants provide those.  I could imagine L3 might get a bit tight underneath these and maybe slow movement somewhat, but in cold, drier weather the L1 or L2 pants can be happily layered underneath to give the desired extra protection from the cold.