The other half of the set following on from my last post.  Another of my favourite pieces and so unknown that I never see the Gen 2 Woodlands even discussed online.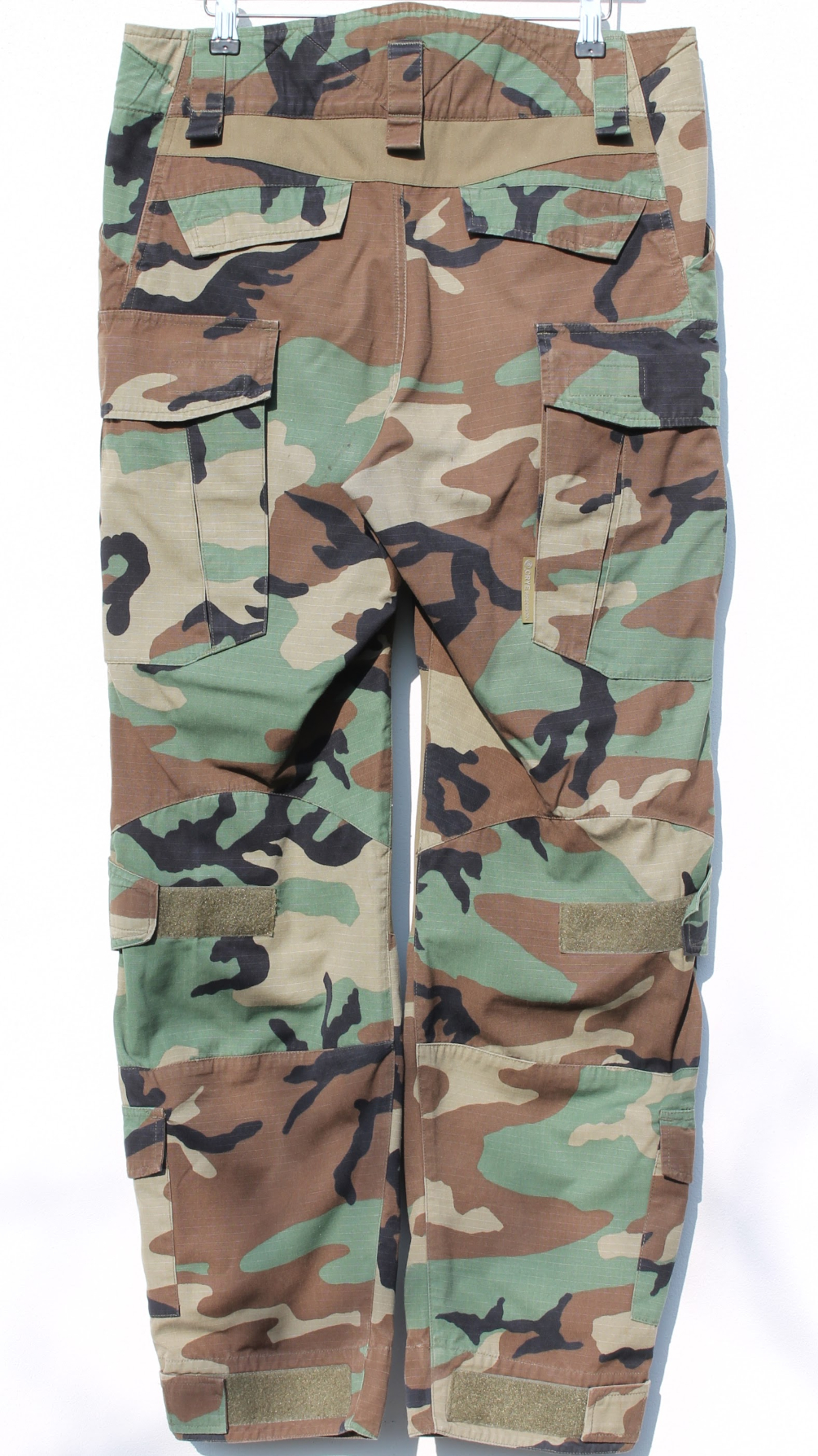 If you happened to have found this post via Google and want more imagery and descriptions of Crye combat uniforms, simply search 'Crye Woodland' here on the site via the search box on the right.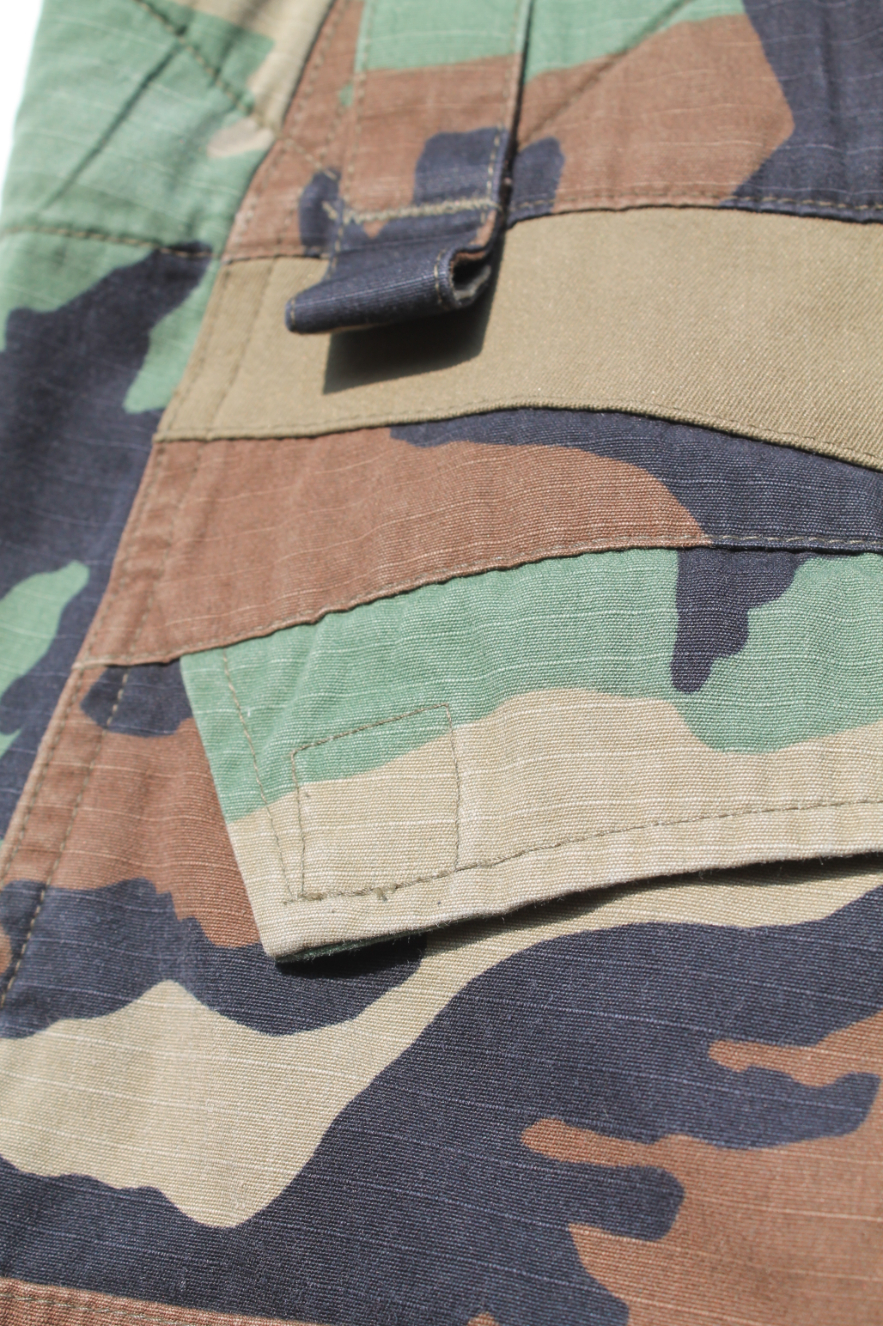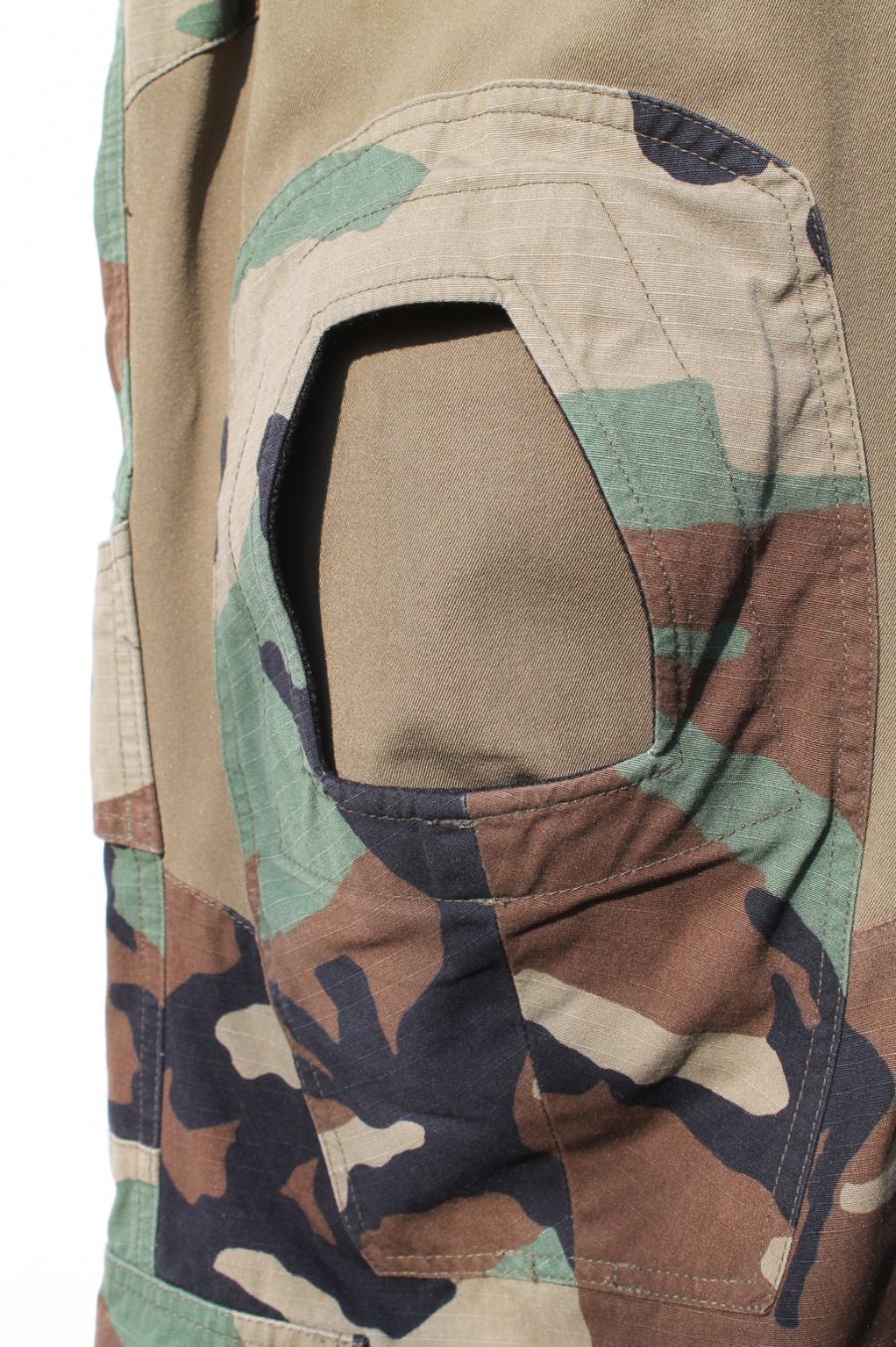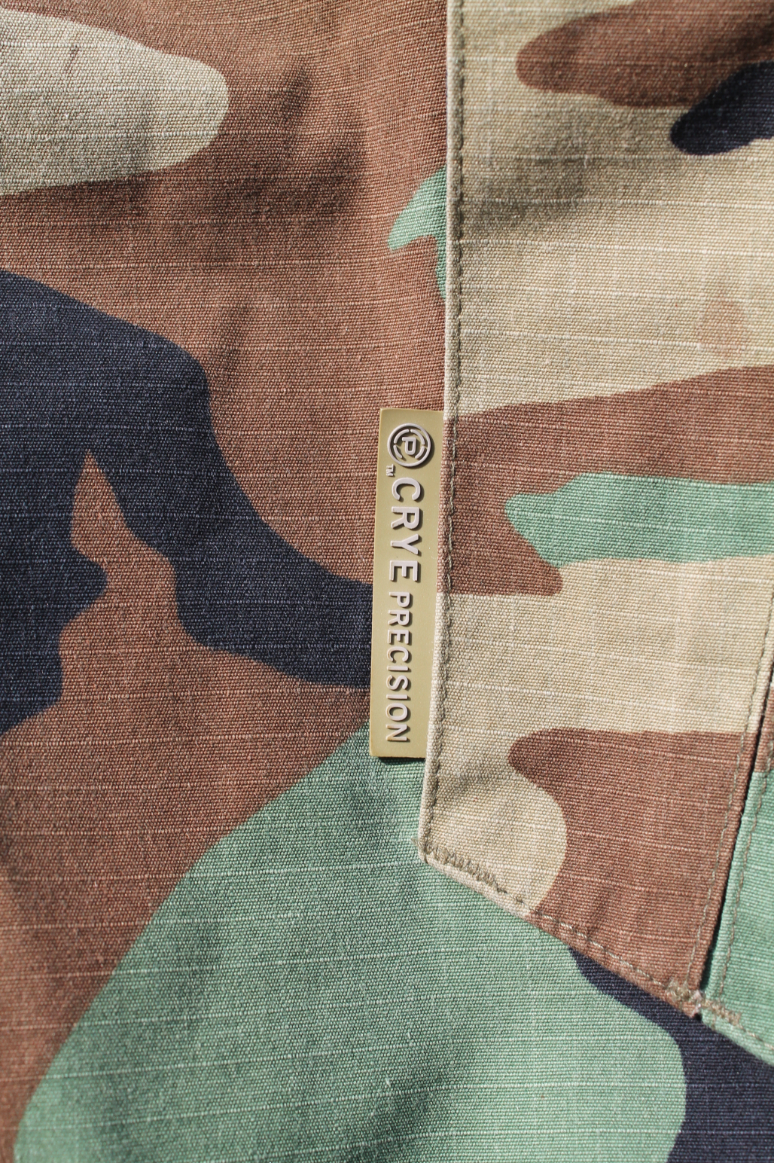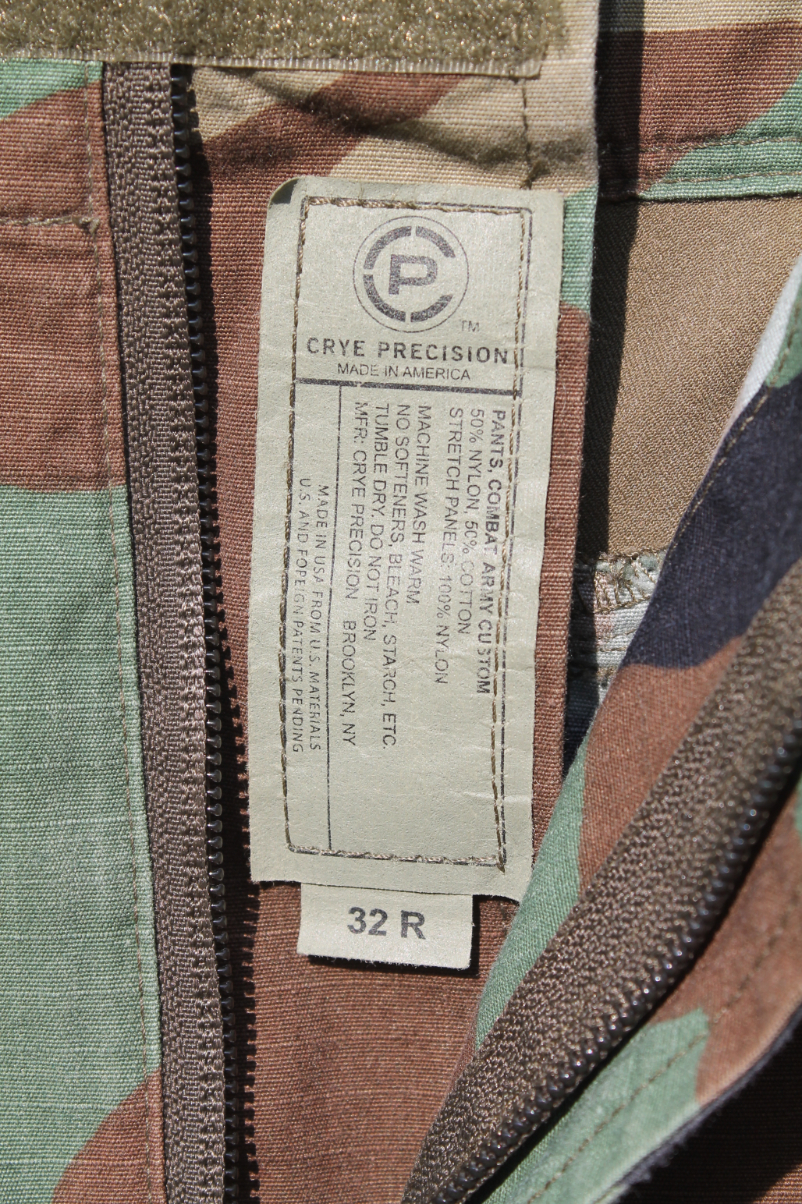 Unfortunately there's nothing interesting to say here in terms of cut or features, this is a totally standard design pair of AC combat pants just made from US military Woodland Camo NYCO fabric using the same stretch material as on commercial Ranger Green pants.  The tag being out here on the very front of the flap behind the fly zip just likely means these were made in the early stages of Gen 2 uniform production, as the labelling was later moved to being further inside on one of the pockets.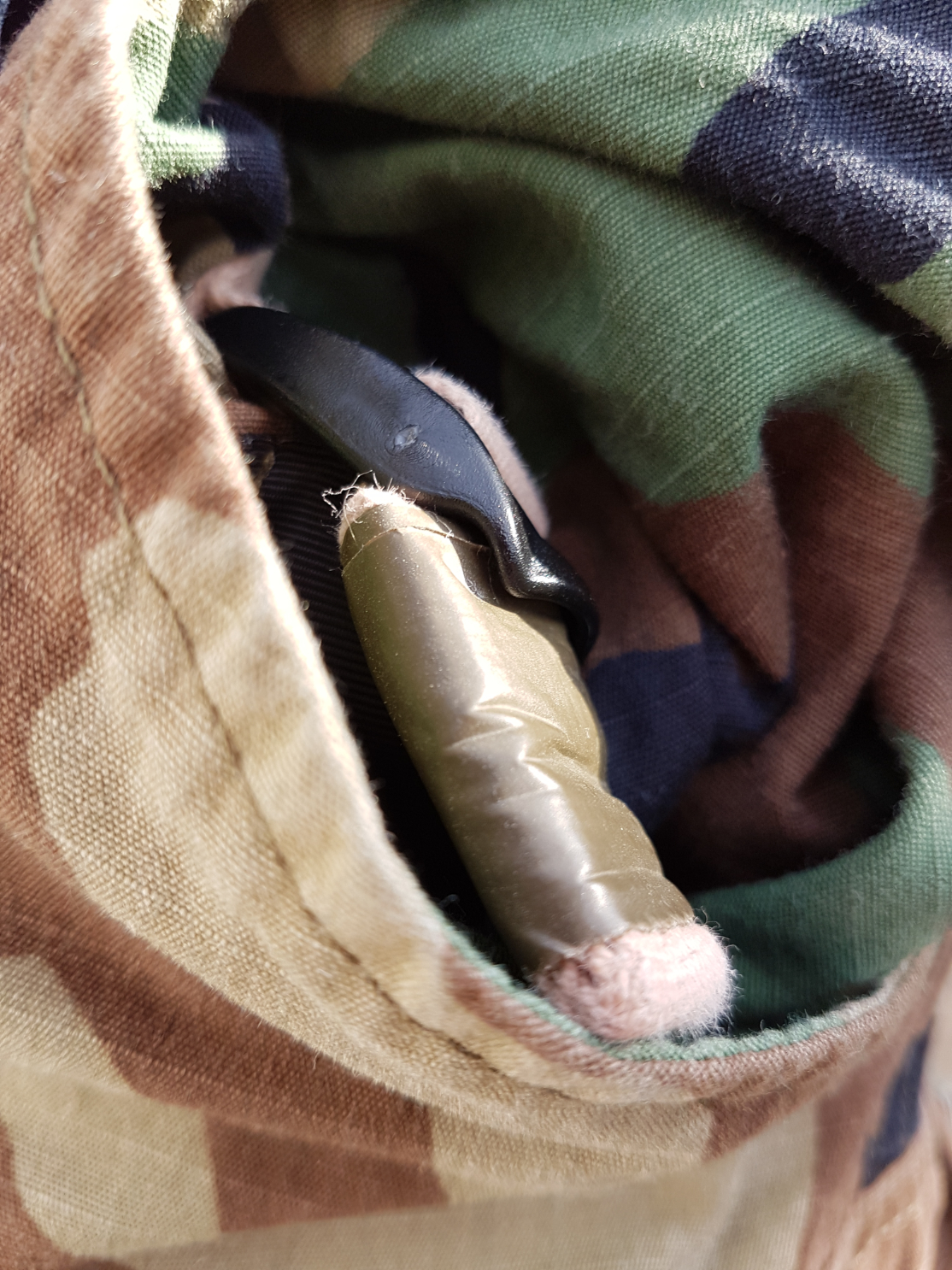 Condition on these is quite interesting.  They looked to have seen a fairly light usage when I got them, one or two very small stains and the slightest fading but no rips , holes or damage which does make it unusual that the owner parted with them.  They were most certainly issued out and configured for their first owner though.  The original recipient clearly adjusted his knee pad height then set it using the classic 100mph tape that is so popular with US forces in the same way green fabric 'sniper' tape is so popular with UK military personnel.