A ranger green plate carrier setup that's a culmination of trying out a lot of other kit over the course of about 10-11 years or so. It was also the 2nd PC which I had made involving Dead Coyote Tactical Nylon parts (primarily the front) so I'd had the chance with my previous CB setup to refine exactly what I wanted and where.
List of what's depicted here:
-DCTN front panel/plate bag built from scratch to my specs, including shoulder straps
-FirstSpear deluxe shoulder pads
-DCTN triple 556 placard with Haley Strategic Partners MP2s
–FirstSpear AAC back panel and retro-fit cummerbund
-FS Medium GP and single pistol mag pockets
–Tactical Tailor accessory pouch 1V
–Flimmuur Tactical custom hydro carrying back panel with PALS-compatible zips
–Source Tactical Gear 2L Bladder
-1st gen PTS Midcap PMAGs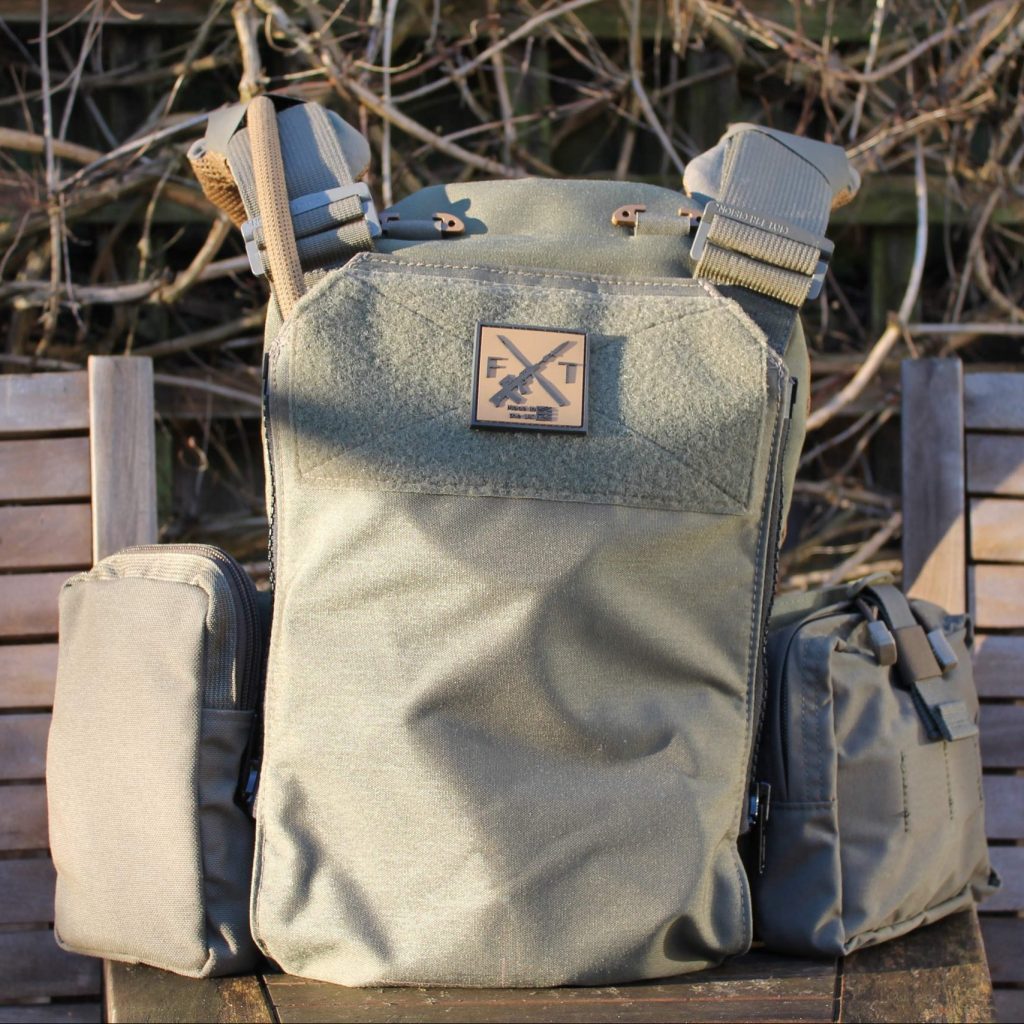 DCTN is unfortunately no longer in business, but he did some really good work while he was sewing tac gear.
Even though these pictures were taken 2 years ago the only things that have changed are that I now mount an entirely custom placard of my own design (manufactured by Roman Kurmaz) that accepts Spiritus Systems inserts on the front. I've also made an aesthetic upgrade to the 1″ buckles on the front bag by replacing the tan hardware with 'average green' from Hudson Supplies Inc.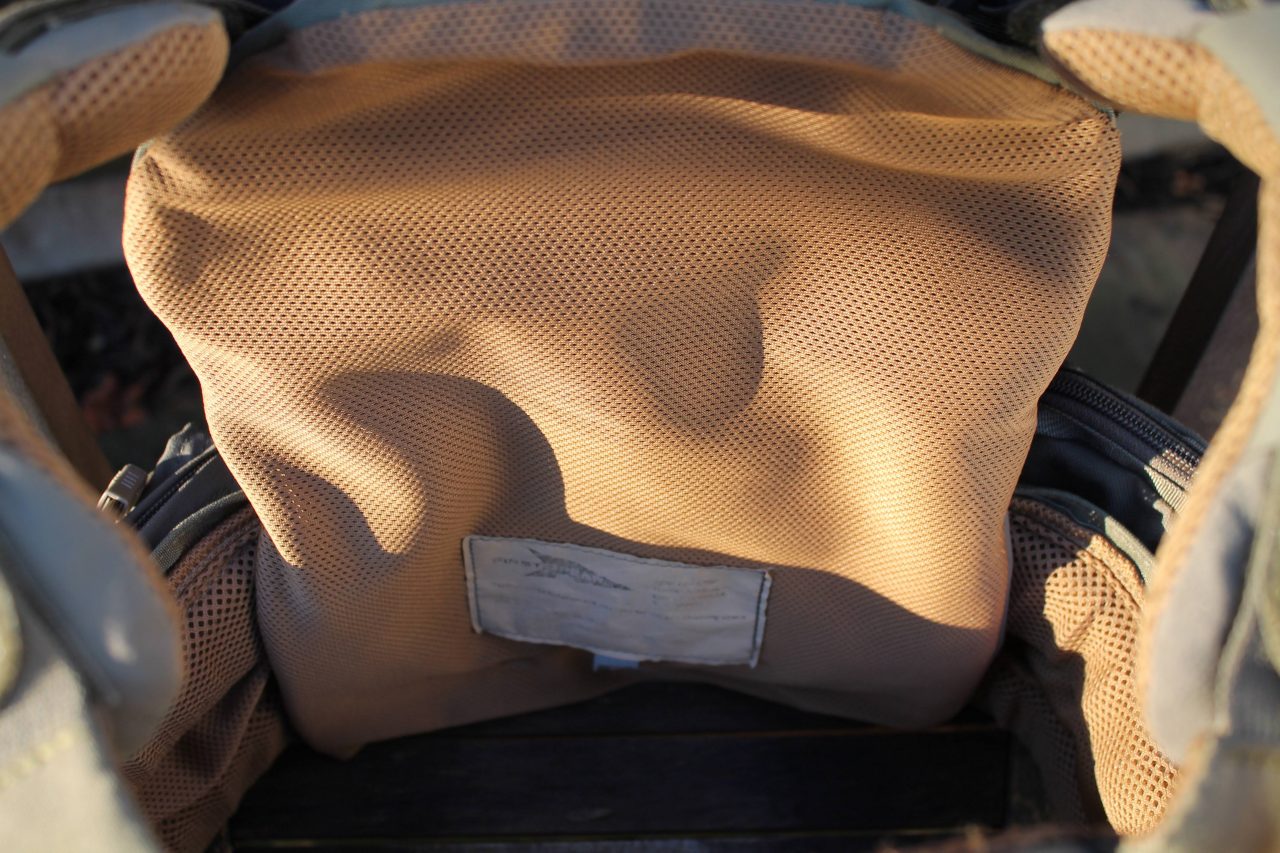 The entire thing uses 500D cordura with an awful lot of laser cut PALS slots and a full interior lining of spacer mesh to include the front and rear plate bags, cummerbund and shoulder pads. It's super slick on the exterior, very light even with all the features built in, it's as modular as one could ever want their rig to be and very comfortable in a wide range of temperatures.
I have a video up on the channel that goes over the previous iteration of this whole notion in Coyote Brown if you want to see the evolution, as well as a recent blog post going over the Flimmuur hydro panel.