My personal preference is to try and collect the overall best example of a uniform I can find for a given pattern, preferably in a combat cut that will accept Crye pads. These PLATATAC Tac Dax Mk2s represent the all around highest quality combat cut trousers in the Kryptek Outdoor Group patterns that have ever been manufactured to my knowledge and I was pretty lucky to find this pair new and in my size just a bit less than 2 years ago, especially since they were long out of production at that point. These patterns have of course fallen significantly in popularity within the 'tactical' realm since they first hit the market, so quality combat type uniforms are much less common at this point (something Kryptek themselves are working on changing at the moment), but the patterns do seem to have caught on with hunters in the US fairly significantly.
The pocket layout here is essentially Crye's AC/Gen 2, but you've got the stretch panel in the groin and the waist adjustment from Gen 3s. The main fabric is 5050 NYCO and the stretch material is either the same as Crye uses or very close. The knee pad height adjusters are notably not present, but this is if anything a small bonus from my perspective as I always leave my knee pads at the lowest possible setting and still find them slightly too high. Also this is a feature that could very easily be added in, if you did prefer to have that adjustment.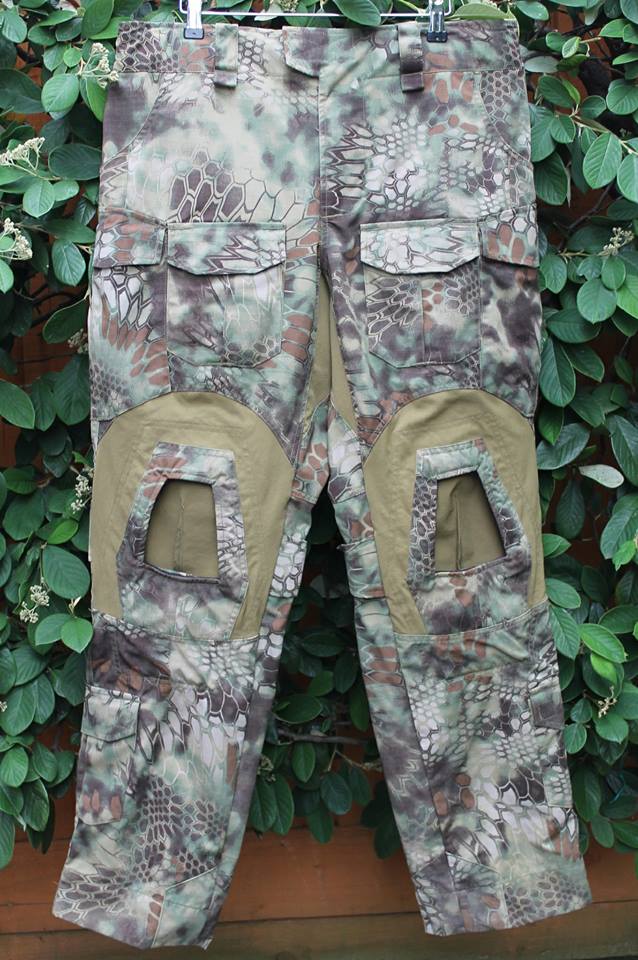 The Mandrake, Highlander and Typhon variants of these sets from Platatac were the largest quantities produced from what I've seen and Haley Strategic Partners carried them briefly in the US as the 'D3 Uniform', which I reckon is a partial result of Travis being somewhat an enthusiast for the same sorts of camo sets as I am. Though admittedly there's no way to 100% substantiate that, I'm just going off what I've seen him wear in a lot of the HSP firearms classes when he teaches.
The Tac Dax Mk2s were also made in a couple of Aus Army patterns, Multicam, Kryptek Nomad (which I'll be posting here down the line) and possibly some AOR/NWU as well as others. I'm hoping Platatac might make their Mk3 PTGs (which take Crye pads) again in future to include some rare/interesting camouflage patterns using regular NYCO fabrics, instead of just the solid colour FR line they currently offer. Fingers crossed.