Battle Arms Development were showing off plenty of cool looking stuff as per usual.
Their 9mm PCCs were, I think, a new product for 2019 and of course they're supremely light with entirely familiar AR controls and if I recall correctly the one I've snapped here takes Glock magazines. So that's always a win right?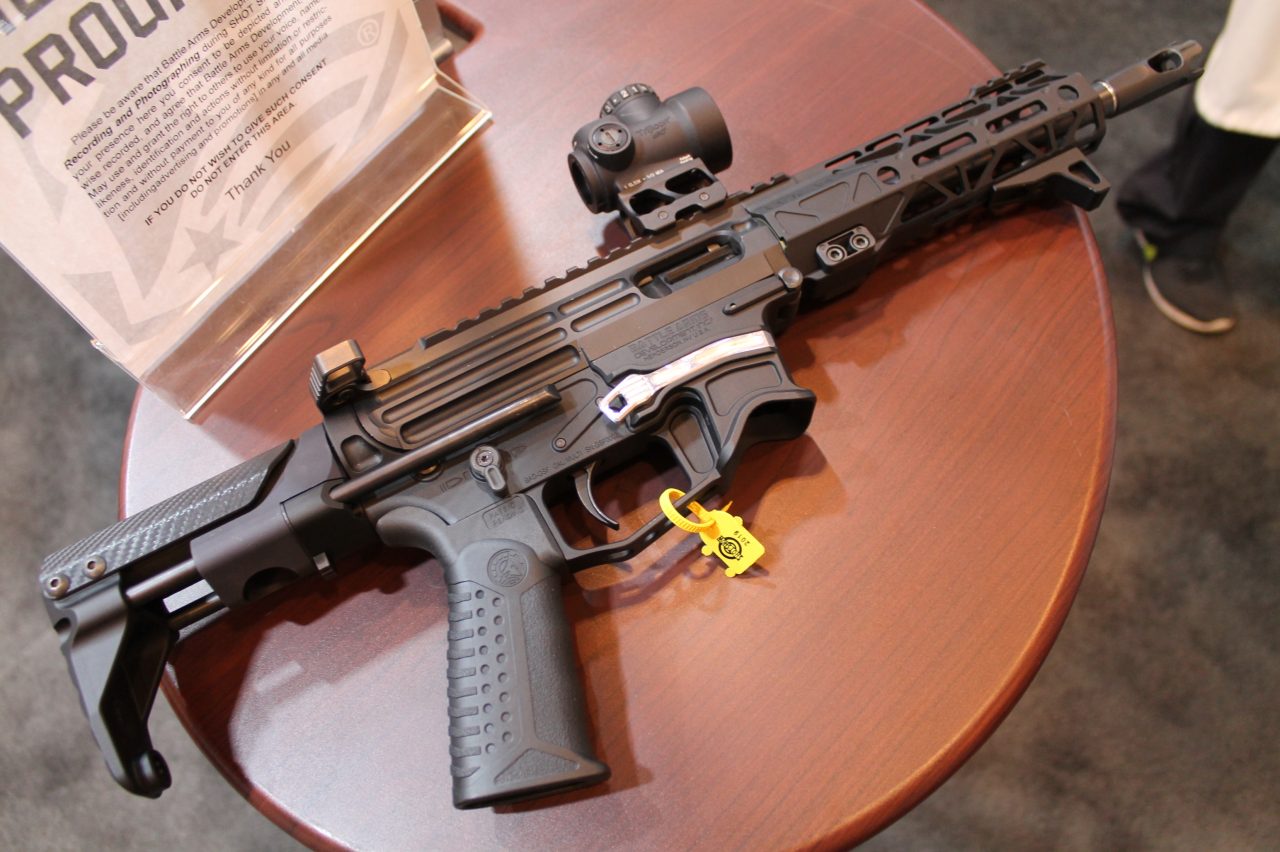 There's also a carbon fibre M-LOK heat-shield type accessory that goes all the way around and underneath which should be excellent for those of you putting down significant round counts. Since the BAD handguards use the same extrusion as CMT you'll actually be able to use this piece on more than just the Battle Arms forends.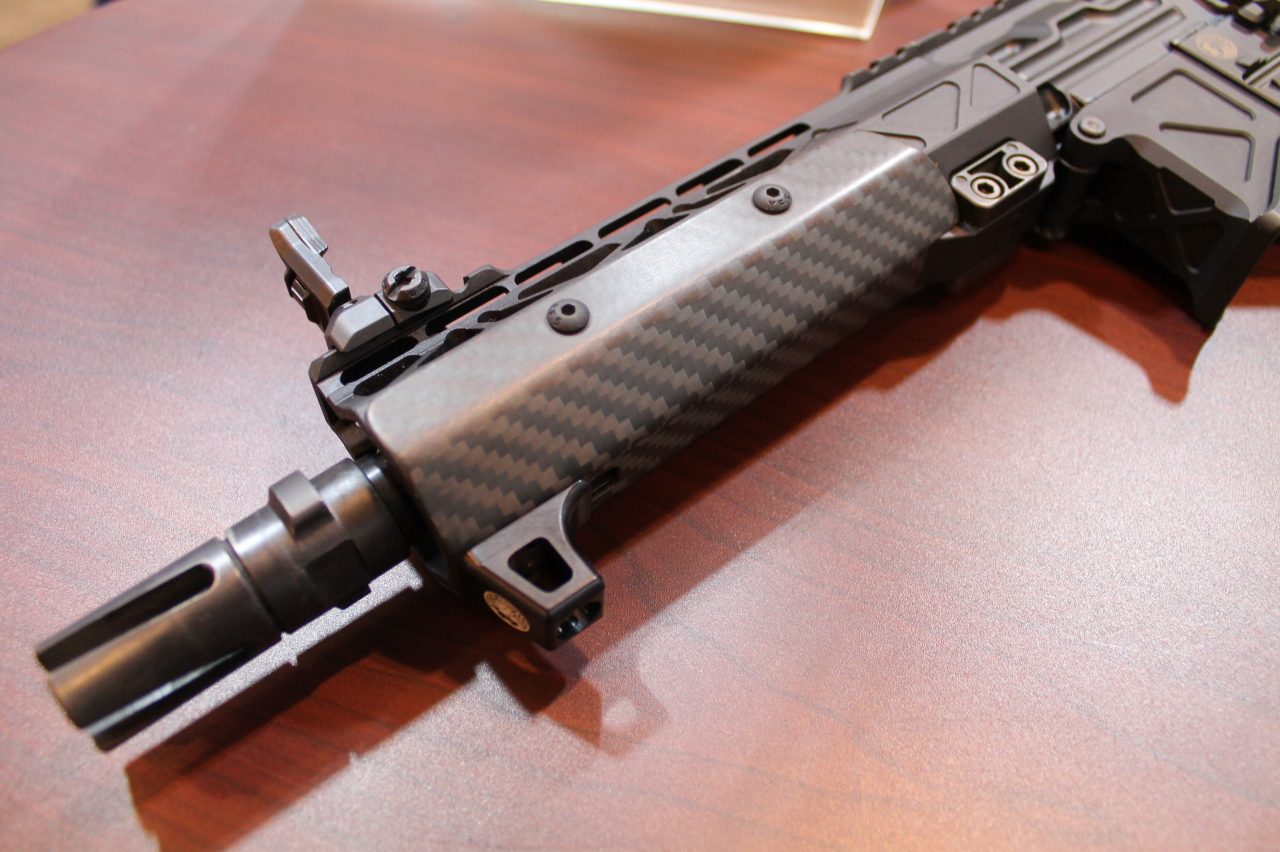 Next up is a new charging handle that's entirely ambi but does not feature 2 separate wings as you'd be accustomed to seeing. The entire piece that the firer interacts with is solid and encapsulates the rear end of the charging handle, pivoting either way depending on where it's grabbed. The actual product is metal, but the transparent plastic piece on the demo model pictured will hopefully make it somewhat clearer as to how the thing is put together.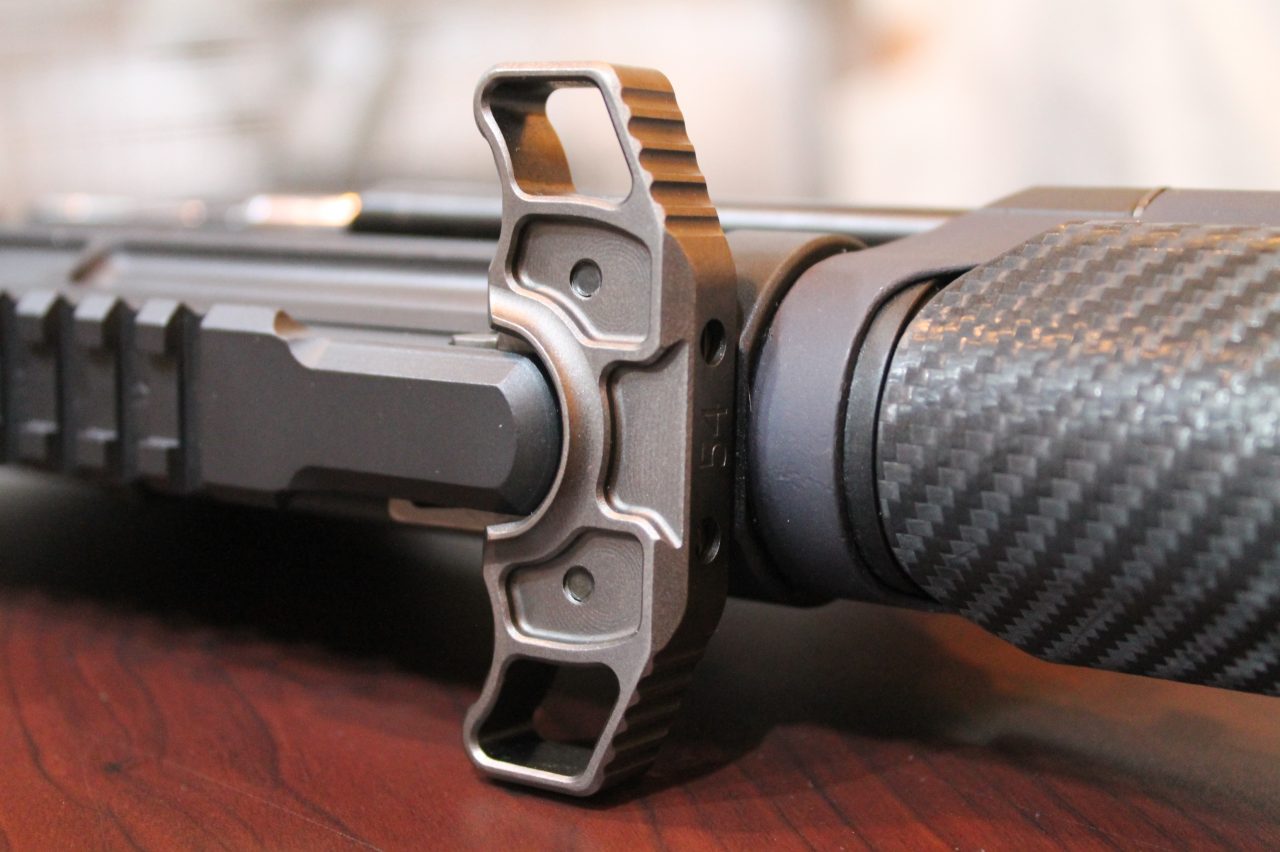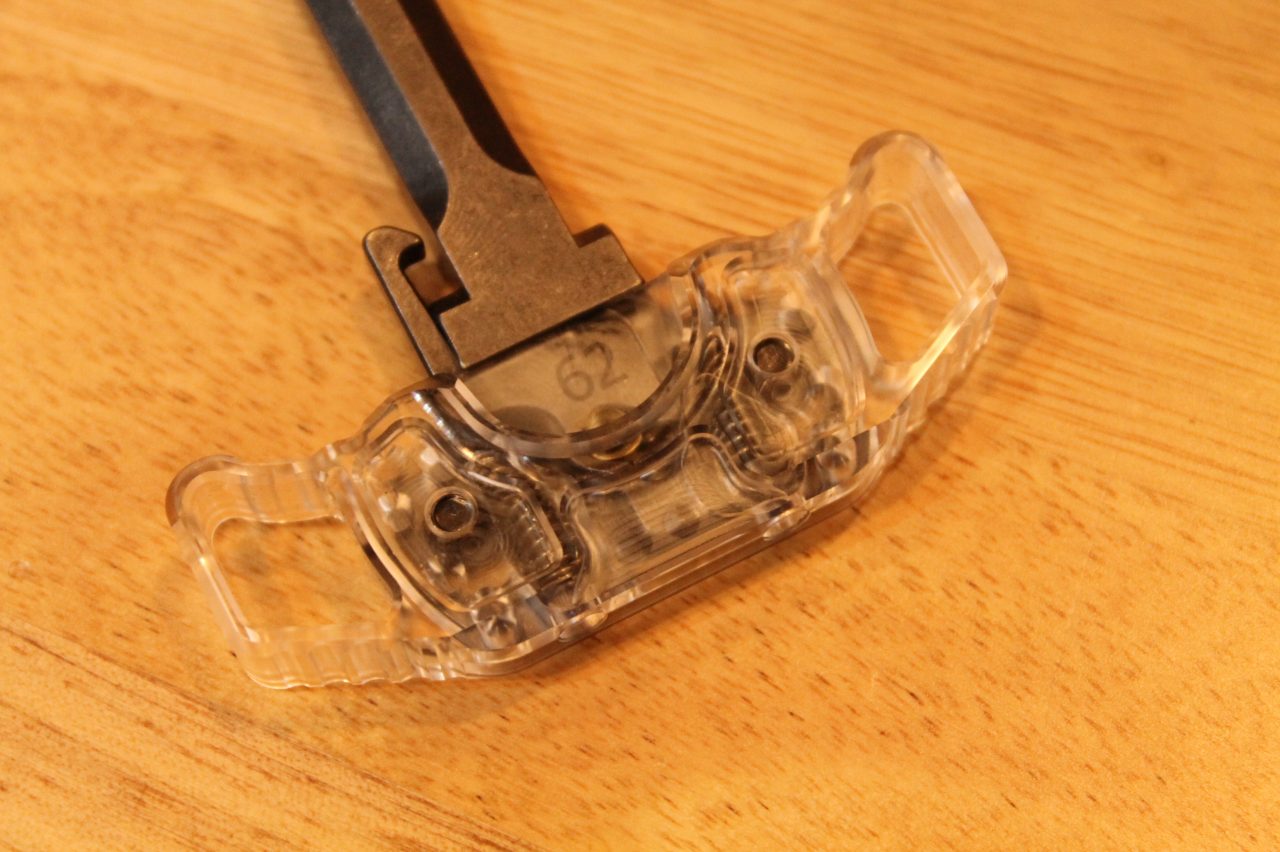 The OIP Gen 2 rifle itself continues to impress as it does every year as a solid example of how to build an insanely light AR-15 that doesn't make totally silly compromises. They've not cheated with a tiny little 5″ barrel, you're still getting a 14.5″ barrel with a pinned and welded titanium brake that takes the whole thing up past the 16″ legal limit. The mag well might be skeletonised but the upper and trigger group areas are not since they're really what matters when it comes to avoiding ingress of foreign debris. The upper receiver pic rail is cut short, the charging handle only has a hook on one side and you'll not be adjusting your length of pull on the stock, but you've got a mid-length gas system and ambi selectors with carbon fibre on the pistol grip and forend, as well as extensive use of titanium on the smaller components. All in it's a mere 3.8lbs but all the reports I've read says it still shoots quite nicely with good accuracy out to the expected distances you'd be using 5.56mm. Hopefully I can put a few rounds through one myself one of these days.