Stopped by Desert Tech to chat about the MDR since it has the real potential to be the world's greatest bullpup and finally solve the ambidexterity dilemma when it comes to empty case ejection.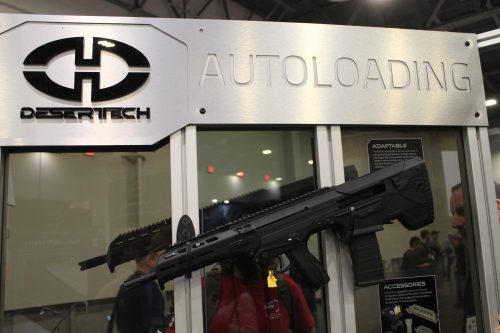 According to the company rep, the new gas plug that InRange TV now has should have gotten their 762 MDR up and running, so fingers crossed a positive update video appears from them soon. I've handled the rifles a little bit at previous shows and I got some more hands on time with the 556 version that I was told is shipping out now.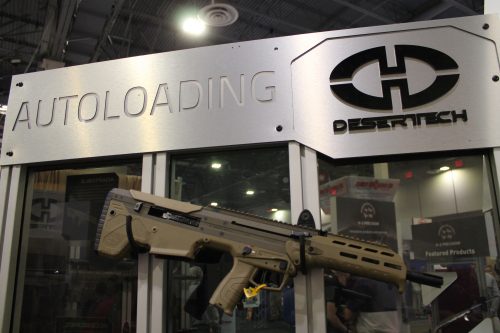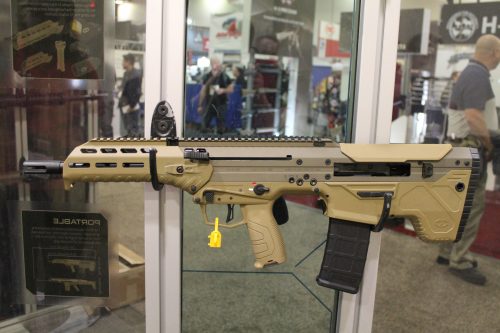 I can't comment on the shooting experience, but all the controls like the selector, mag release and bolt release are positioned in just the right sort of places. The trigger is good, the charging handle is very easy to use from both sides and the whole thing is very light – everything you'd want from a military carbine on paper end of the day. The dark picture from underneath shows the lower receiver insert to change over from 762 to 556 magazines since the same spec lower is used for both, pretty simple and mags insert smoothly.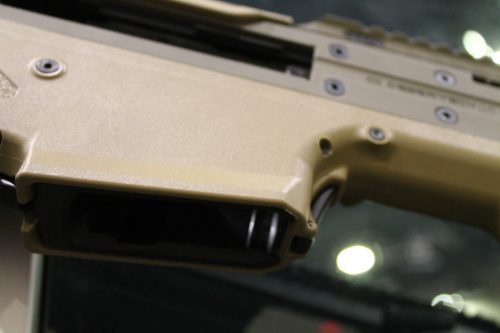 I didn't get all the info on their new SRS-A2 bolt actions since precision rifles are just not something I know a lot about, but if you check out the articles on GunsAmerica or OutdoorHub from SHOT 2019 they should answer the pertinent questions.