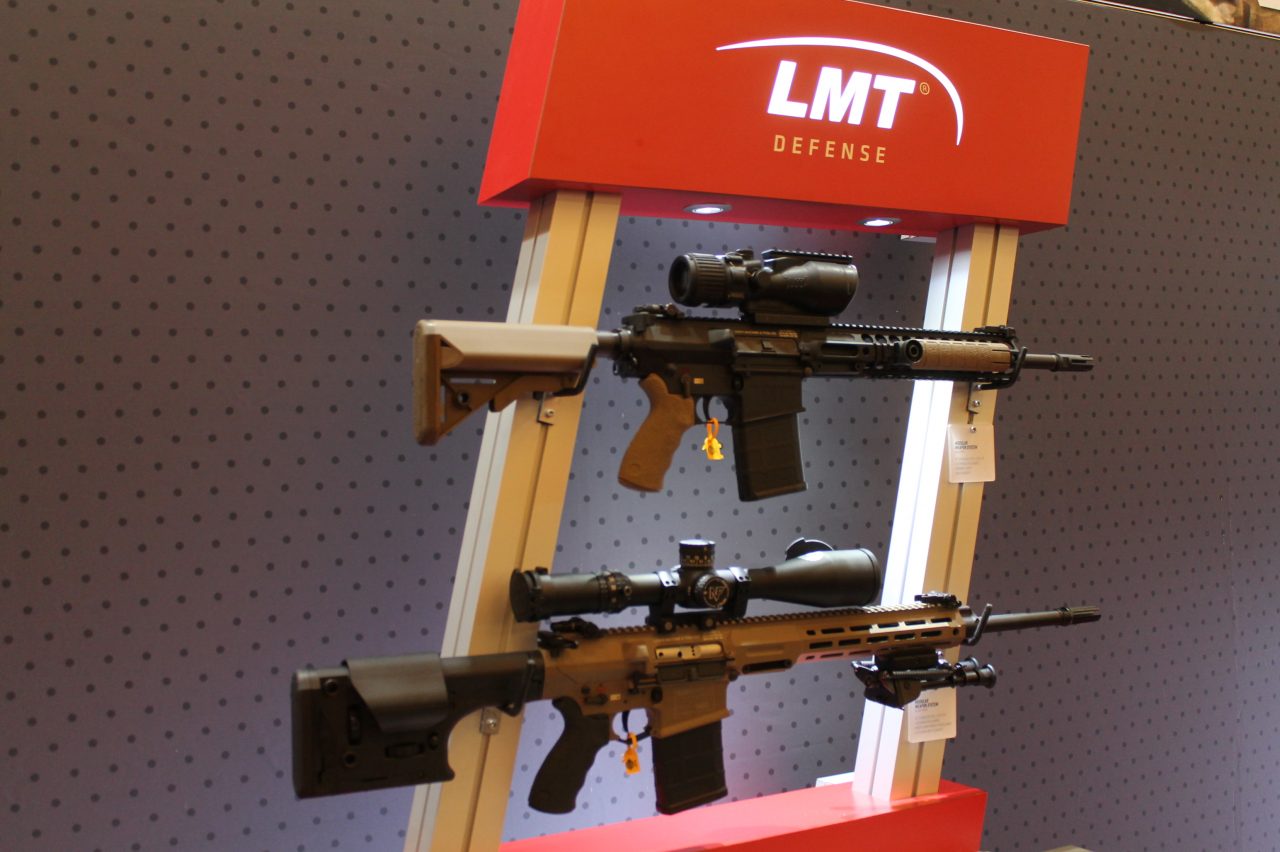 There was plenty to eye ball at the Lewis Machine & Tool Company (LMT)booth, but once I saw the Sharpshooter 2 then I had the blinkers on.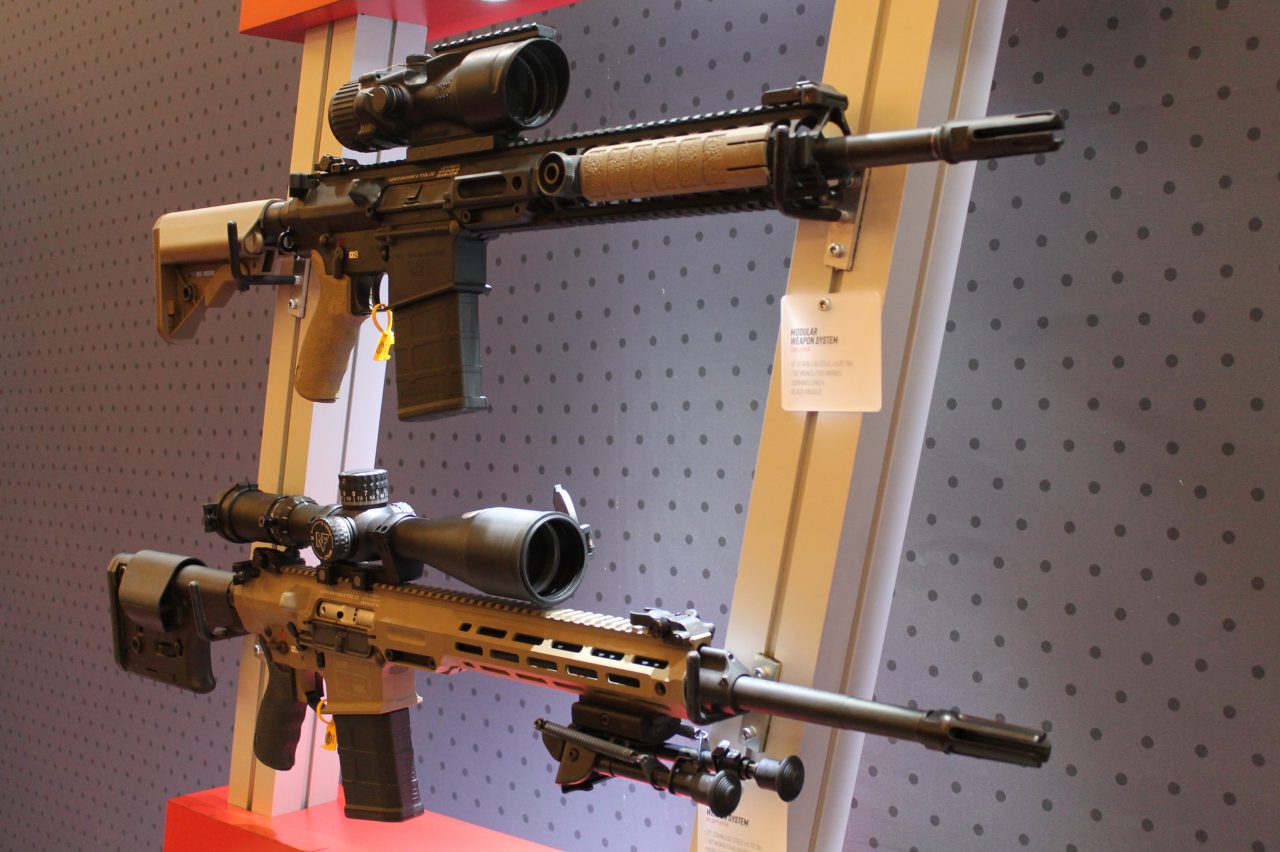 This particular model of rifle from the MWS family is chambered in 7.62 NATO, though there is another weapon that's extremely similar available in 6.5 Creed. Changes and improvements over the L129 include the following:
-20″ barrel with a 1:11 twist rate with a longer 3-prong flash eliminator.
-Full suite of ambi-dexterity to include the new charging handle and new lower receiver that adds bolt catch and release to the right side, as well as magazine release to the left side. Selectors are still ambi as before.
-Enlarged trigger guard by comparison to the AR rifle standard facilitates gloved usage.
-Quad picatinny rail replaced with M-LOK around the majority of the forend. This is a major contributor to a fairly significant decrease in weight.
-Barrels are proprietary to the MWS platform but can be easily swapped between all variants.
-New LMT DMR stock with adjustable comb height and LOP.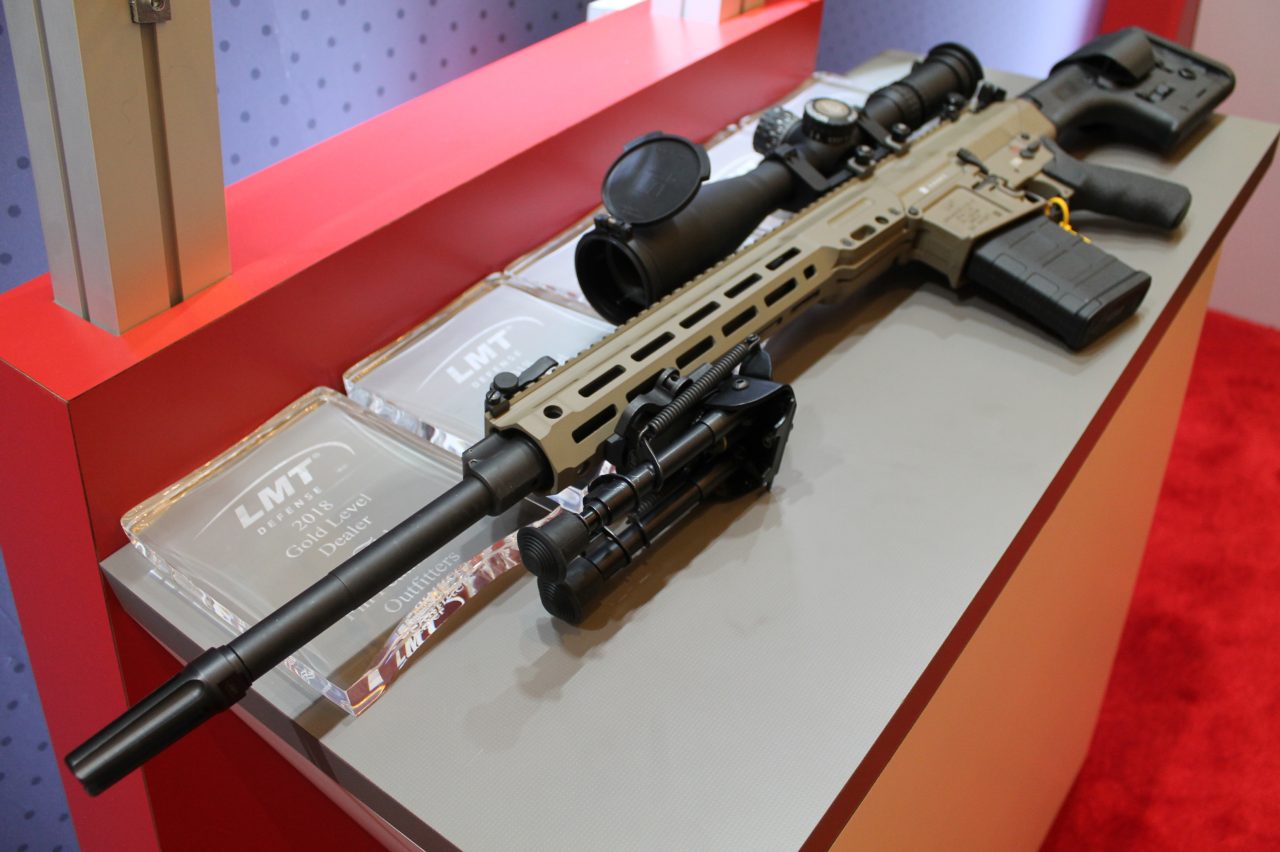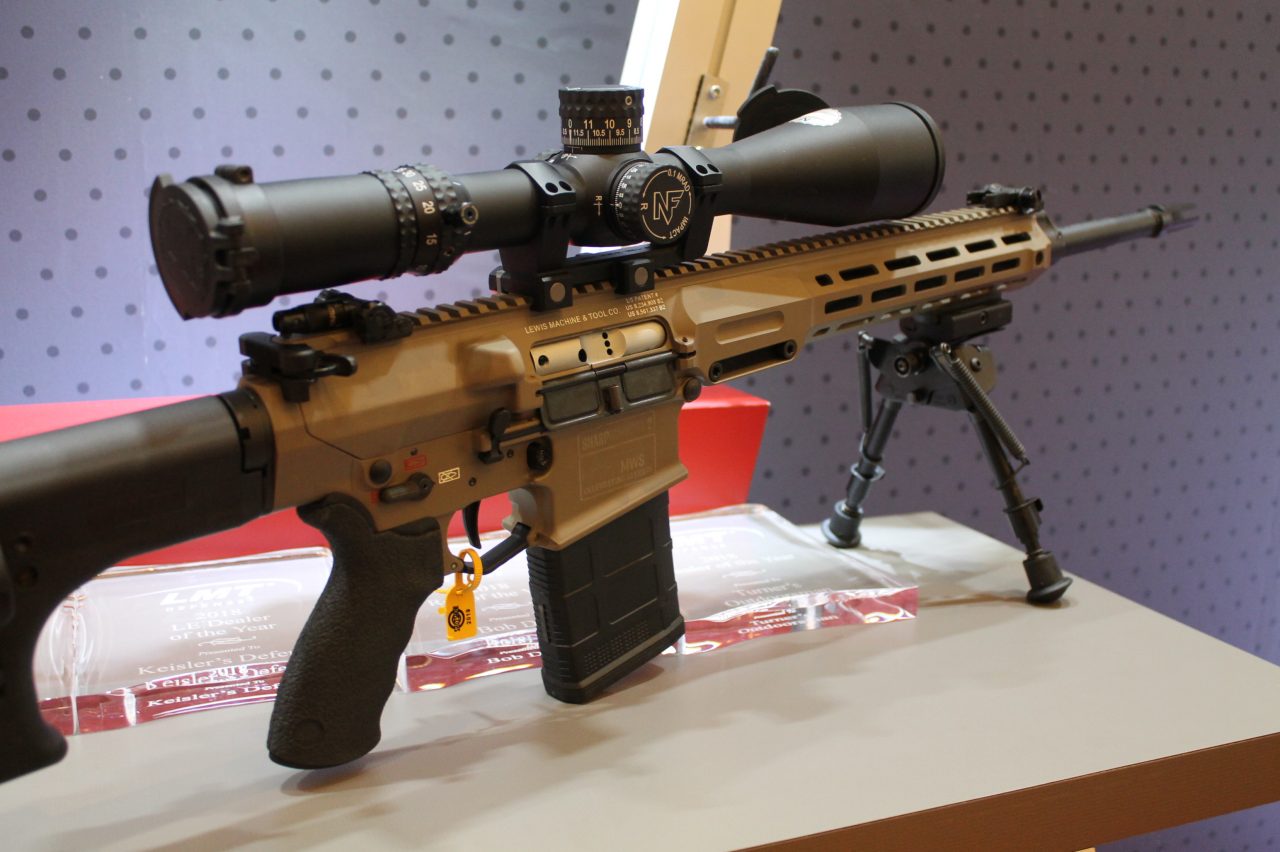 The variant shown includes an automatic mode on the fire selector though that is entirely optional. The standard repeating variant is available on the US civilian market in various barrel lengths, calibres, colours and with different stock options.