The range of extremely high-end clothing from Outdoor Research remains pretty much unchanged from last year, which frankly I would fully expect because they released a pretty much unprecedented number of new shirt, jackets and trousers in 2018 using all of the very latest technical-tactical fabrics. Trying to even scratch the surface of it last year kind of took me aback to be honest and for 2019 they were showcasing prototypes of a couple of the foul weather outer layers in Multicam Alpine.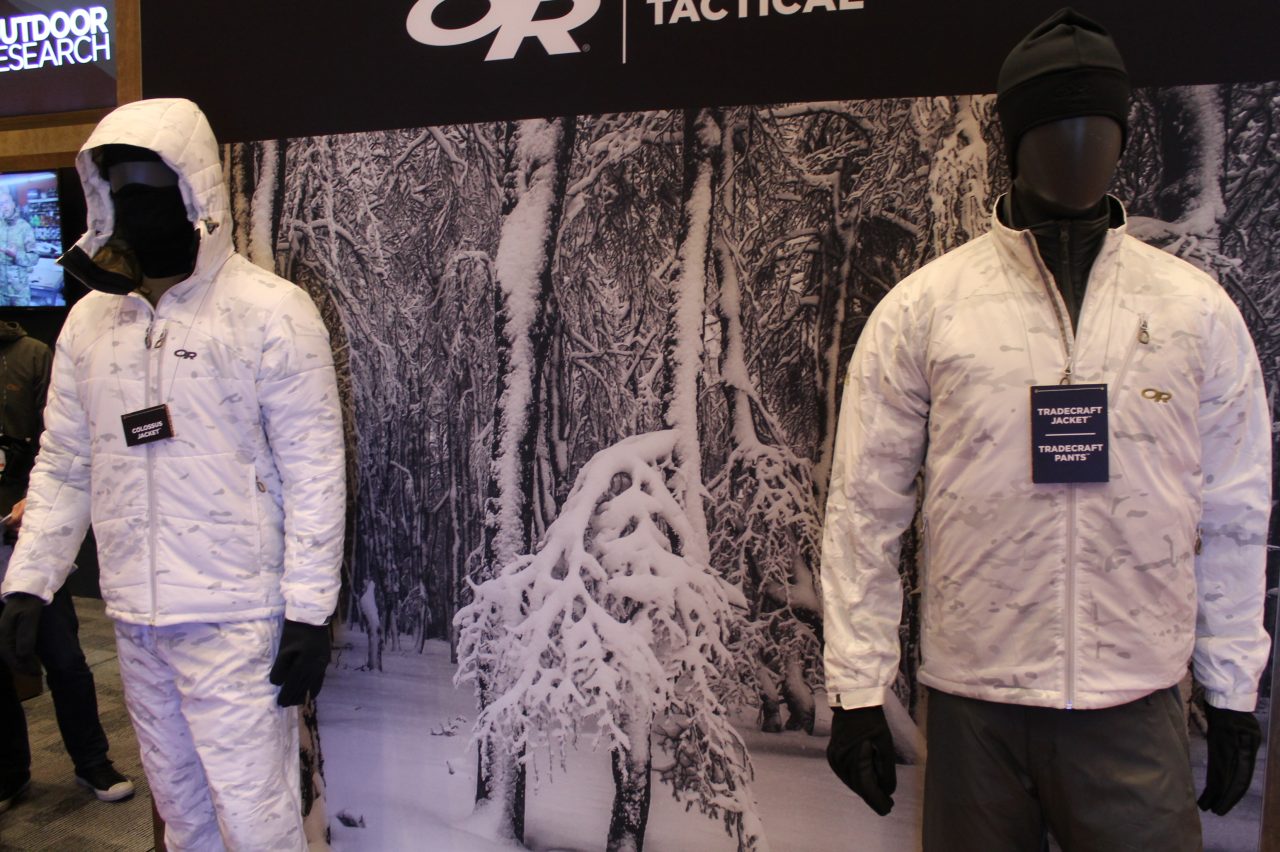 Fortunately the rest of this years' releases are a lot more manageable since there's just the 1 key item to discuss. The new Inception glove uses softshell on the backs but with plastic dimples and Aerogel insulation on the palms and fingers. Aerogel is a ridiculously lightweight, porous, solid material that gets its' name from the gel from which it's made. It's been used by NASA in spacesuits and when it comes to a weight+volume:insulation ratio it's probably one of the most impressive substances thus far created by man, you can check the wiki article yourself to see some examples as to why.
If you're going to be handling metals or other conductive materials in the cold then the Inception gloves would be something to consider and given how many control/grip parts of rifles and pistols are metal I think they've got some real applicability in the military sphere. The Aerogel itself is extremely thin as is the softshell (which is bonded with grid micro fleece inside) so the dexterity is definitely still there.