If you're fully on board with the
Tokyo Marui
ZET System of GBB Airsoft ARs then 2019 is definitely be a year you'll like when it comes to aftermarket options for external kits, receivers, handguards and the like.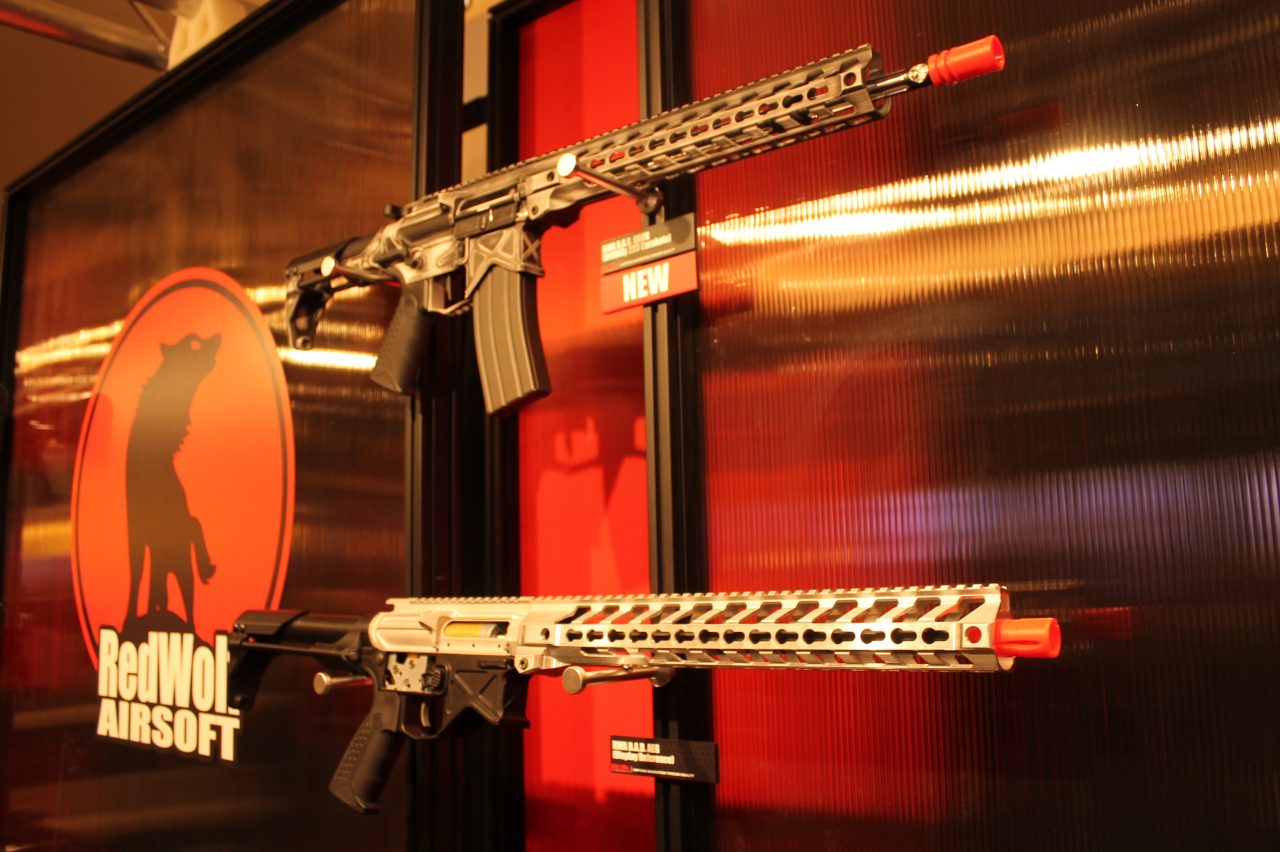 Redwolf Airsoft
are bringing a licensed F-1 Firearms kit to the Marui system, featuring a fully skeletonised upper such that you'll see the BCG cycling inside, though it seems in the haze of SHOT show I neglected to get a picture of that one. Alongside the F-1 however (and more to my tastes personally) there will be licensed Battle Arms kits and complete rifles. The lower of the ones shown on the wall here is an early AEG prototype, with the upper of the 2 builds being what I believe to be a production version that should be out fairly soon if not already. Even more epic to my mind is the TM based BAD Paratrooper rifle which isn't just a show-only display gun, the plan is to retail them in small numbers.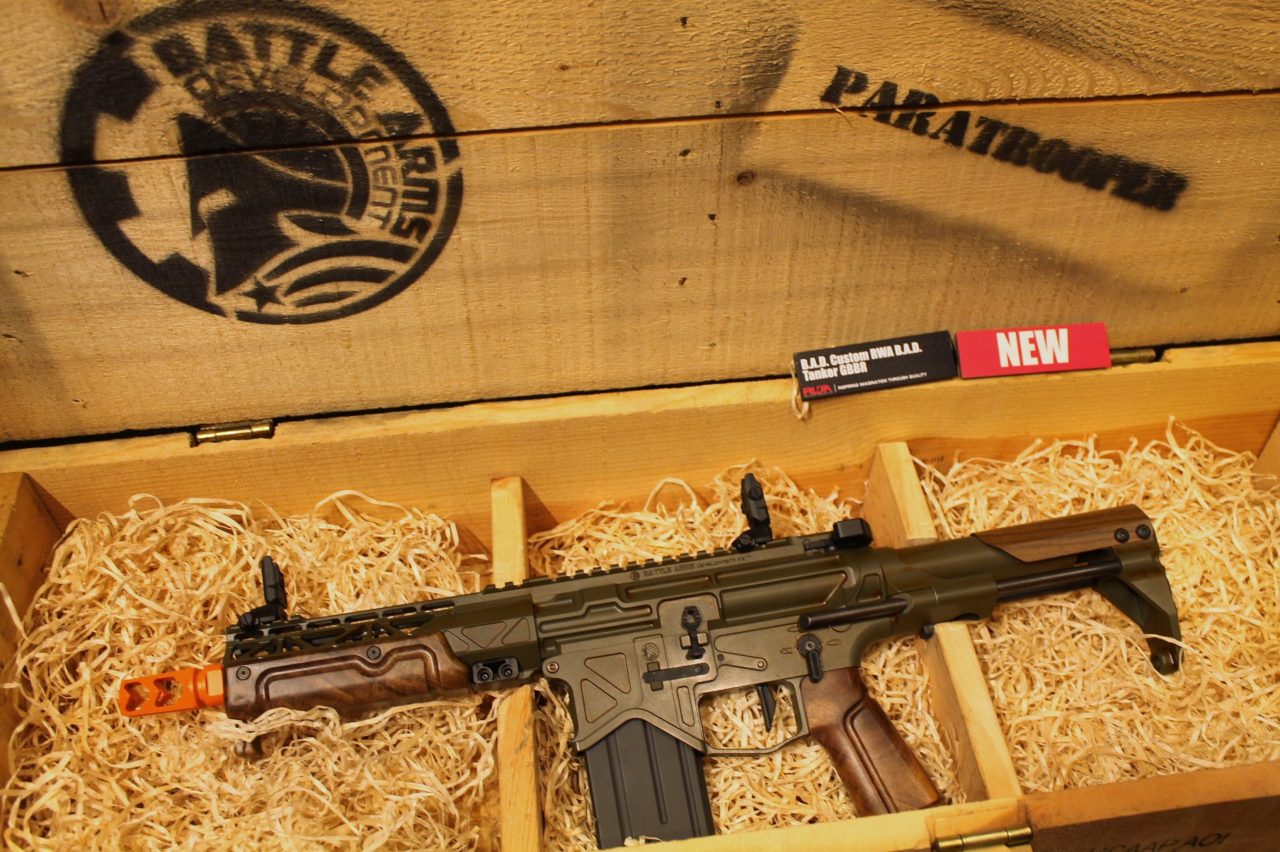 For you fancy pistols folks they've got Agency 1911s on the way, aluminium builds. Limited edition type run of the commander length with only 100 being made, followed by standard production on the government length. Not my personal style I'll admit, but they cycled smoothly, crisp controls, seemed built to good tolerances, so if these kinds of airsoft sidearms are your thing then something to keep a look out for.