After many years of seeing it online but not attending I was finally able to attend the SIG SAUER Media Range day that happens on the Sunday each year prior to even the regular media range days that mostly happen on the Monday. Giant thanks to Kit Badger for helping me out in that regard. If you want some gear and gun reviews from someone who seriously thoroughly uses stuff they get before talking about it online then KB is the man you need to follow.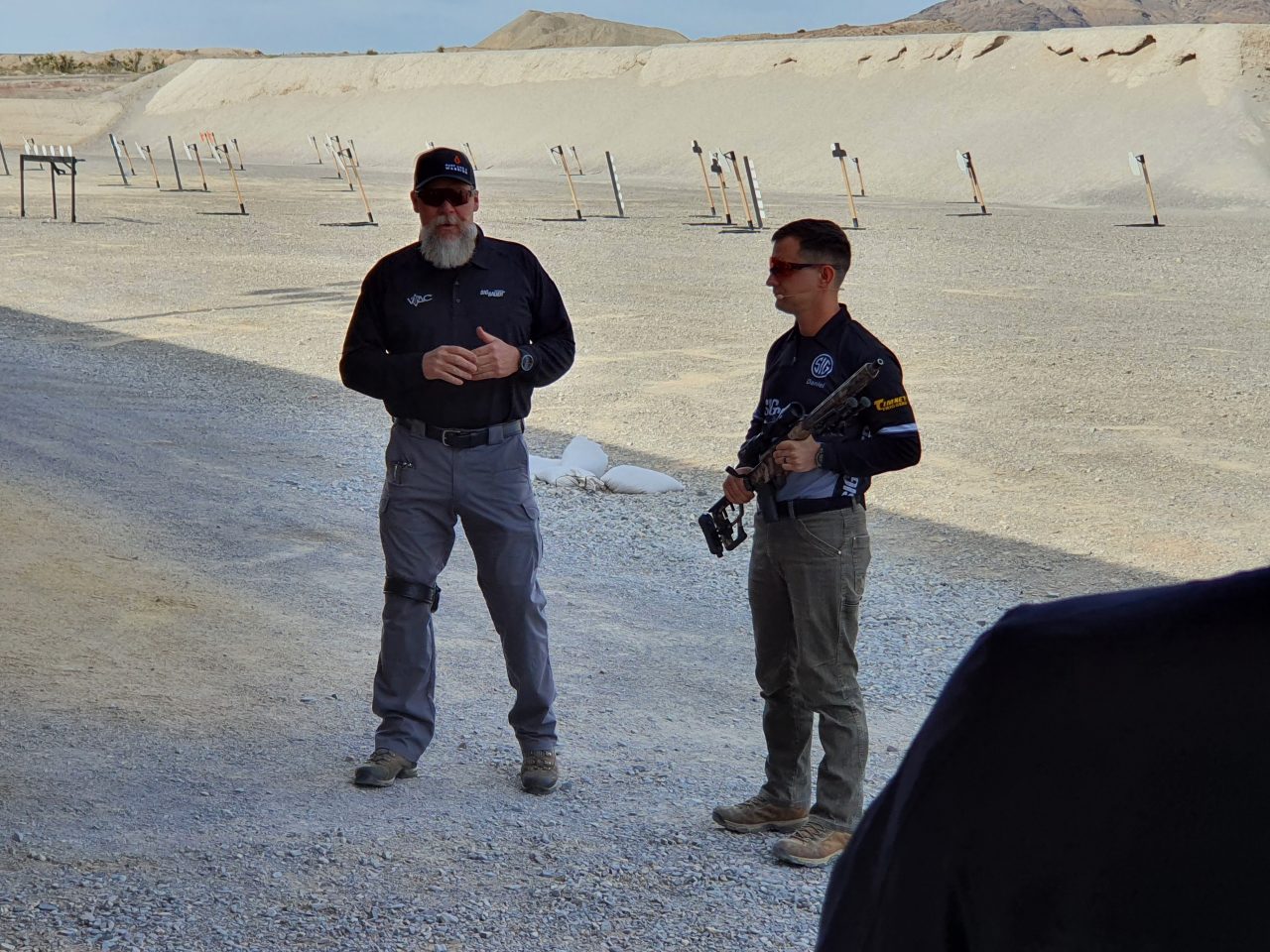 Kyle Lamb (former Delta, Mogadishu vet) gave some talks on a few Sig products with a few shooting demos from some ridiculously successful competitors including the likes of Lena Miculek (yes, those Miculeks). We started off with a good amount of hands on time with some P320/M17/M18 handguns and I put a few rounds down range since this is a pistol that will see huge amounts of usage all around the world with the US military and worthy of attention. I won't bullshit you with any 'it shoots so smooth', it shoots and recoils like a good quality 9mm shoots and recoils. The foolish decision made by the US Army to include an unnecessary manual safety really inhibits the shooters' ability to manipulate the slide lock and release I will say that. They may be ambi controls but you really have to reach way out and around the safety to lock back the slide and I would definitely slingshot the gun for a speed reload. I will say the triggers felt a lot nicer than the natural competitor i.e. Glock. Very short take up, hardly any creep, both features which most Glock triggers do not possess. The other well advertised features like the serialised internal frame are probably the biggest plus points for the 320 family.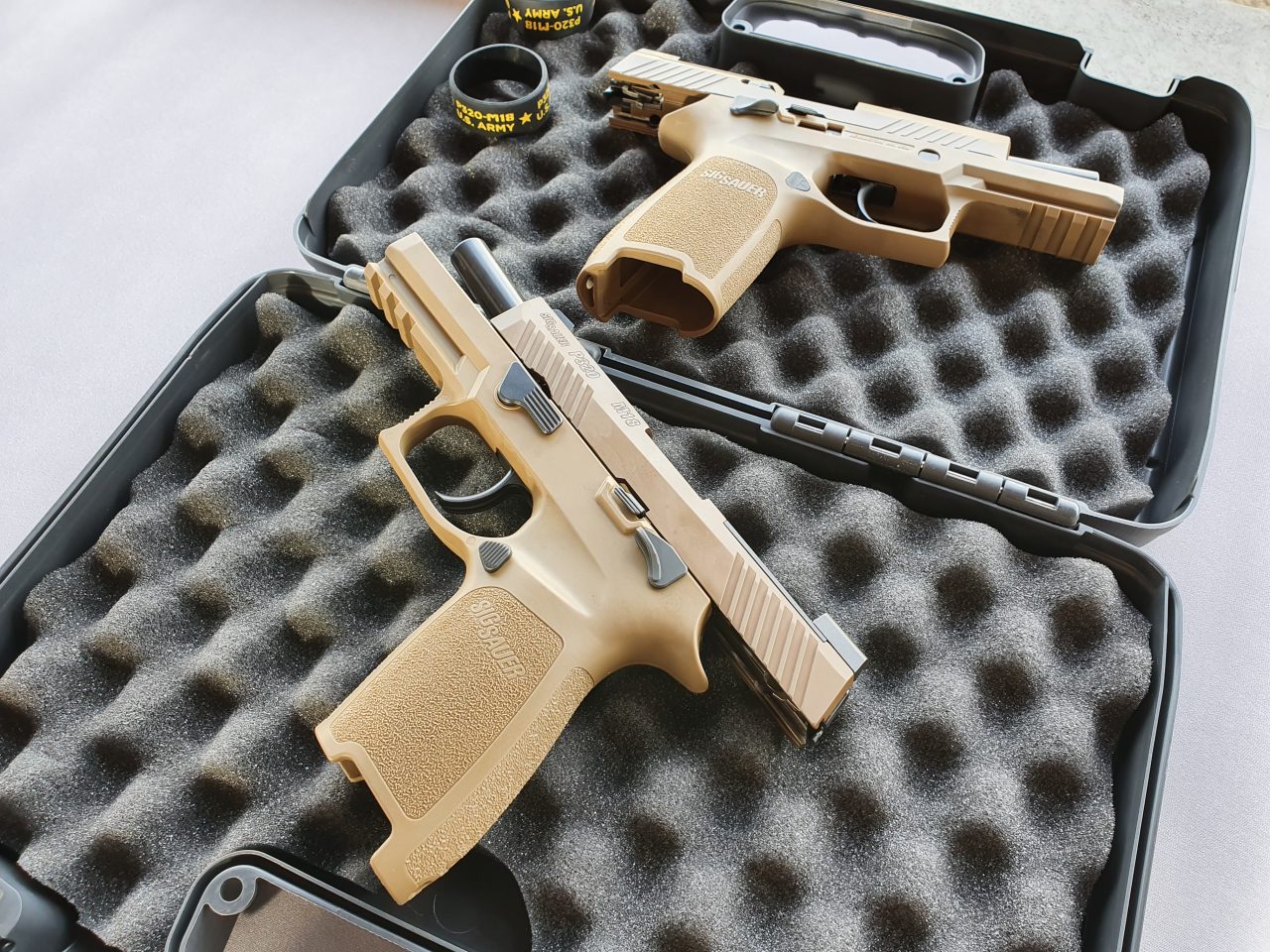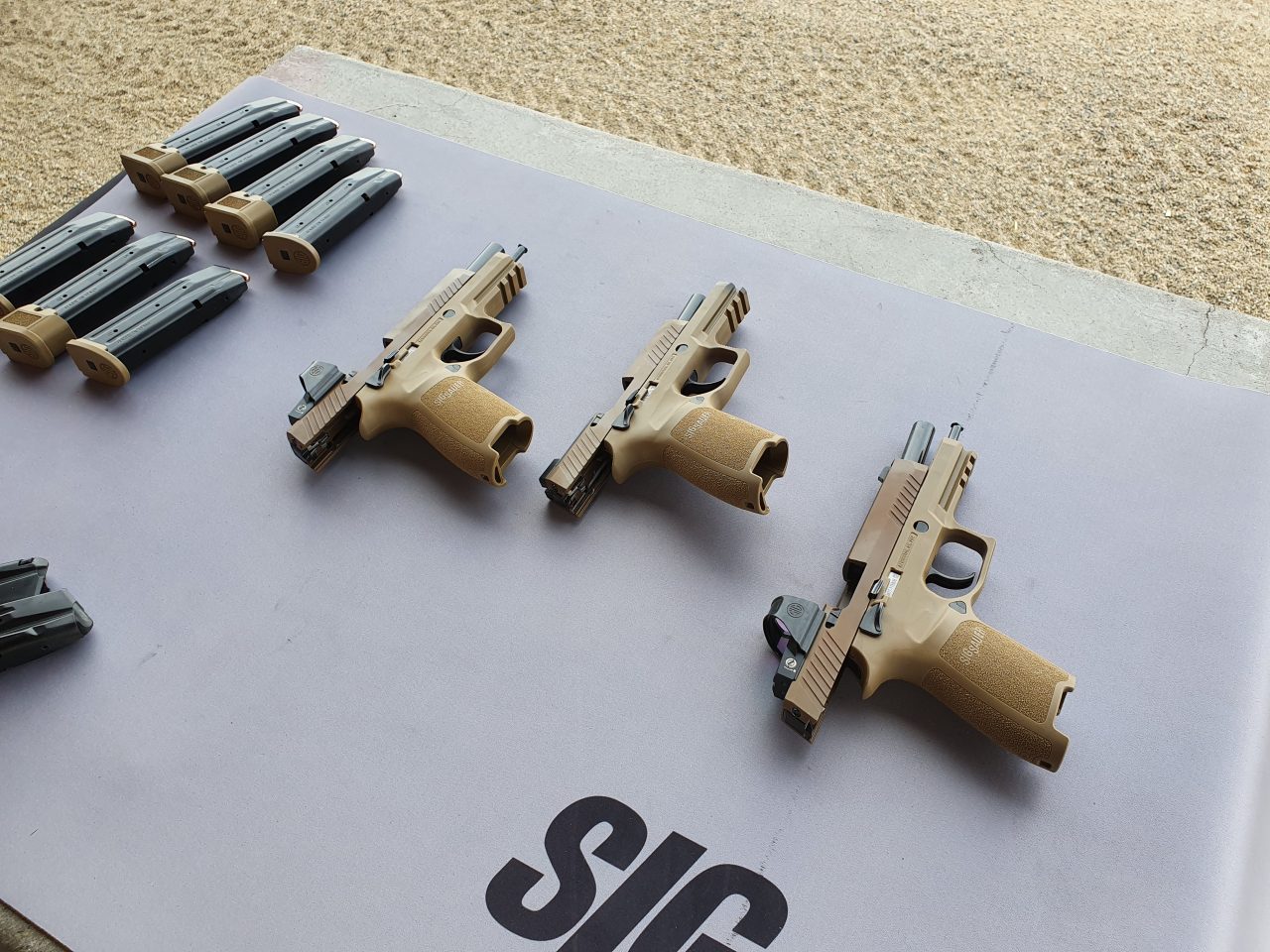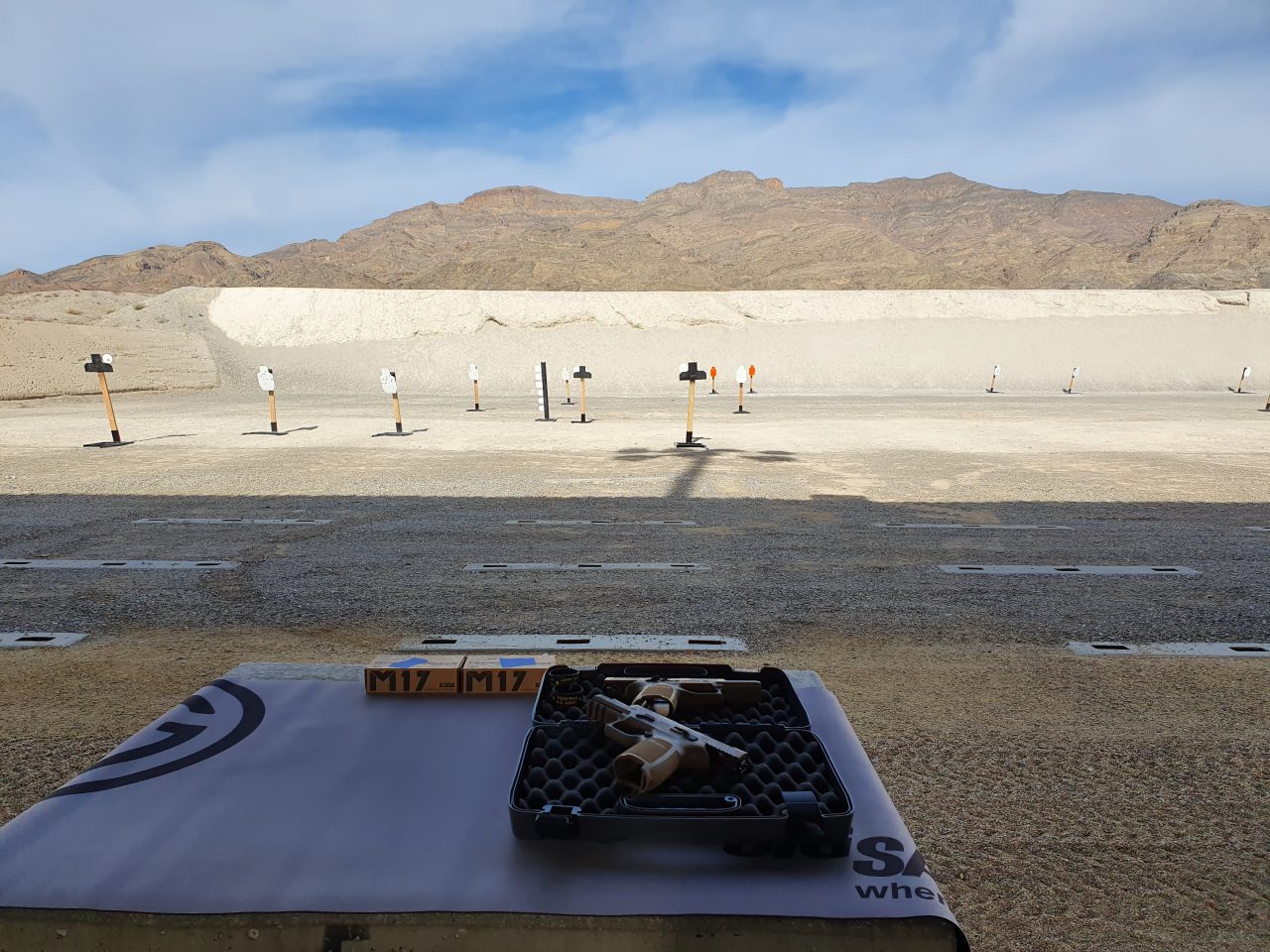 The P365SAS (Sig Anti Snag) is definitely one of the slickest 9mm concealed-carry-focused pistols around and I do mean slick quite literally. I could lock the slide to the rear with the tiny little catch but not release it for example and disassembly is going to require a screwdriver, or more likely a coin. The weird fibre optic channel sighting system that sits right down within the slide was far quicker and easier to pick up from a presentation than I'd honestly expected.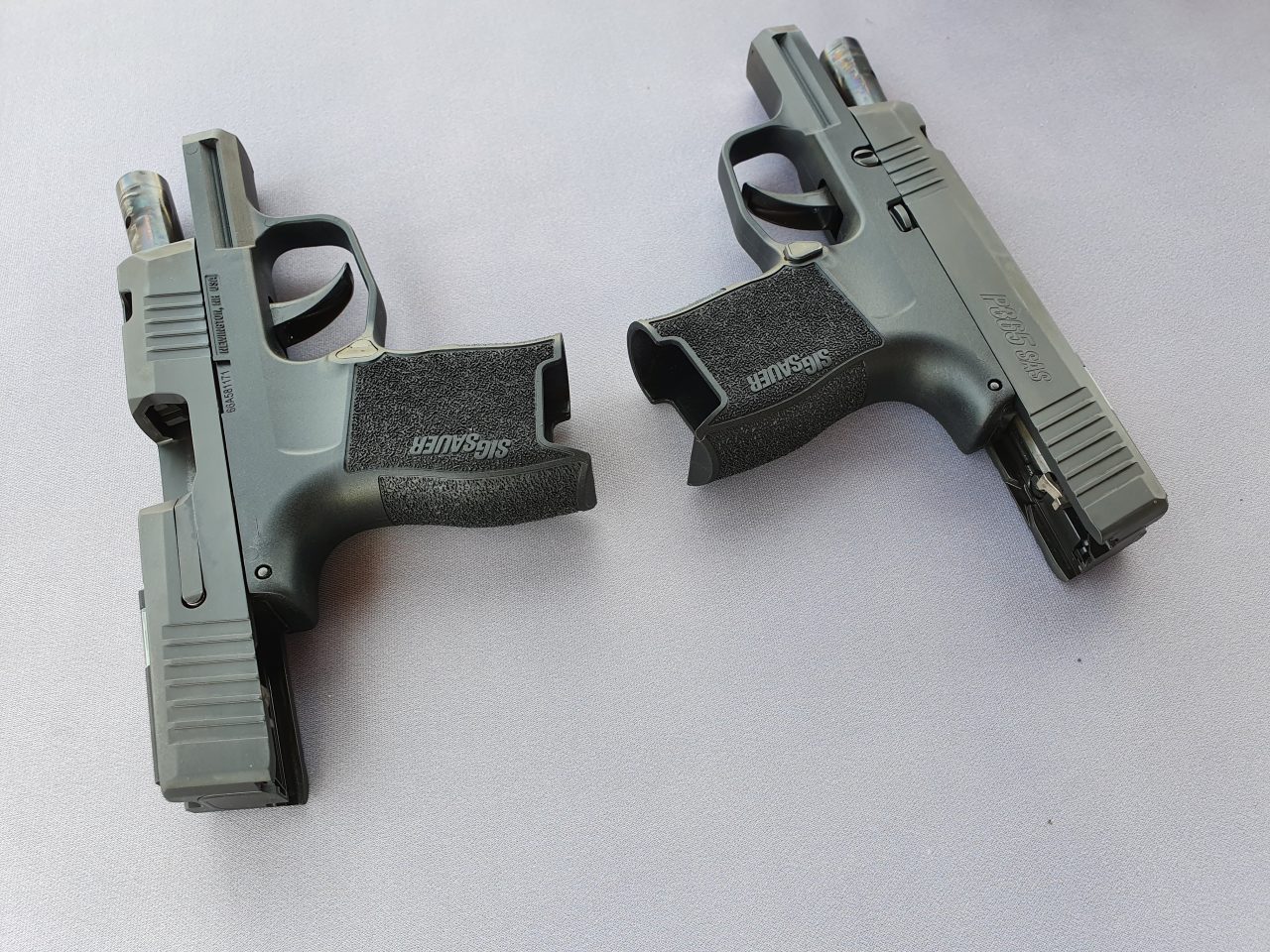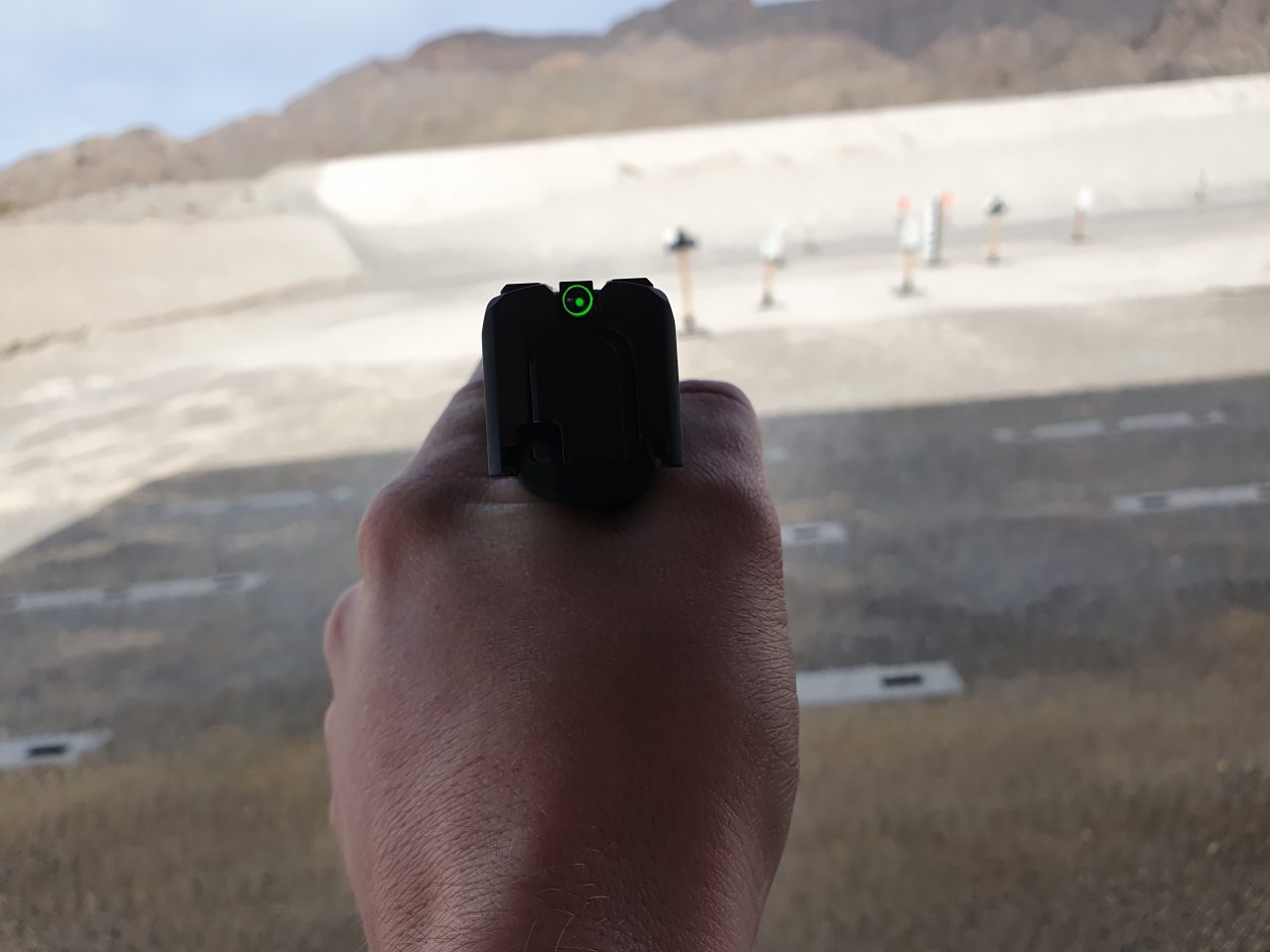 Having never done the whole 'cheek the gun' idea with a pistol brace I put a few rounds through a braced Tread rifle, which again went surprisingly well for an 11.5″ barrel with non-adjustable carbine length gas system on what is a budget oriented AR. The suppressor was a more conventional type though and the eye sting was very much real given the gas blowback on such a short DI gun. Not a Sig specific problem of course.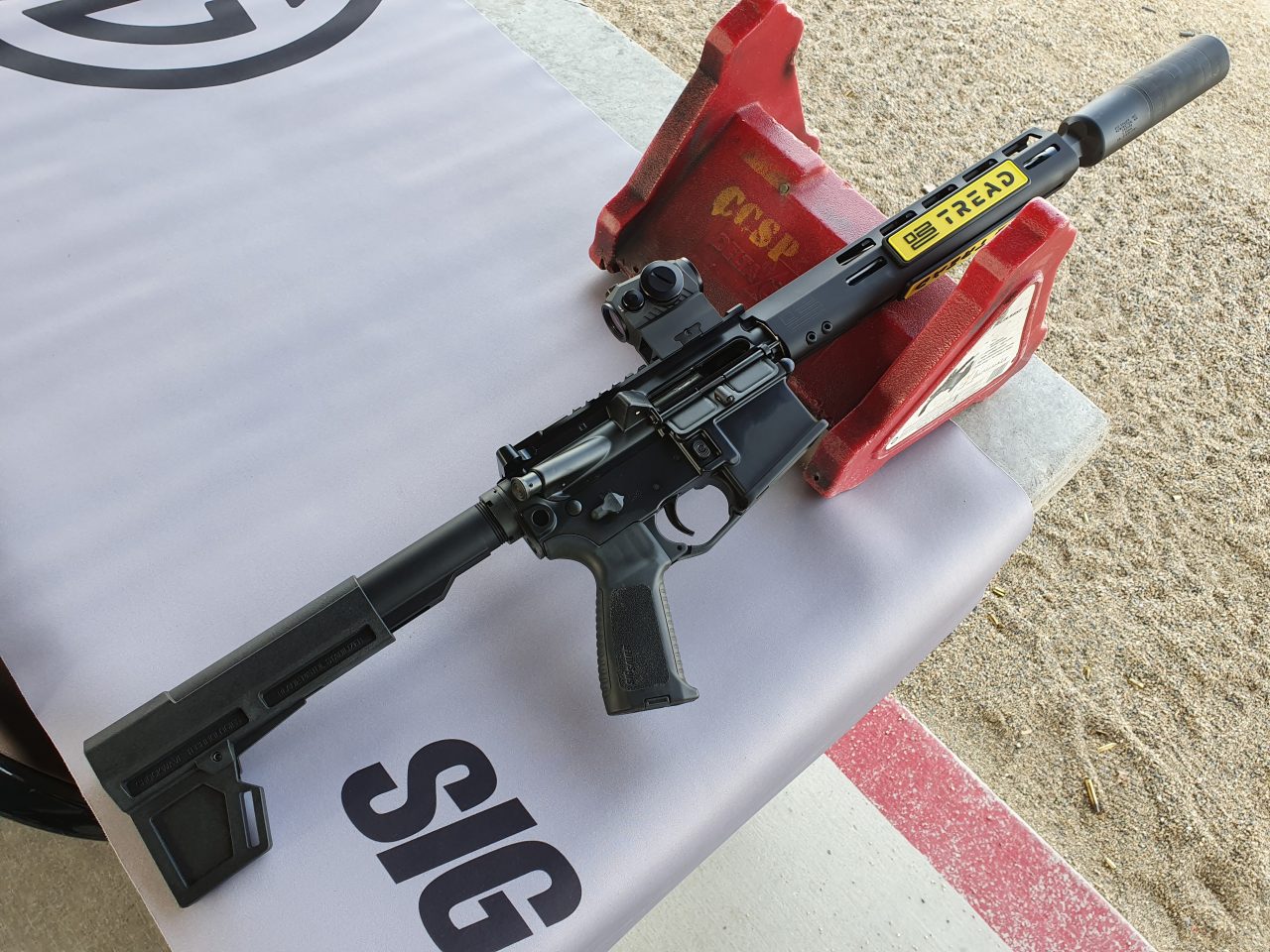 For the airsoft fans there were an M18 and Virtus MCX replica available to handle, which I'd think are some of the latest variants from Sig's airgun line. I didn't really expect a great deal picking them up given how a lot of companies will just slap their logos on any cheap Chinese airsoft gun and GBBs in particular usually feel light, sloppy and weakly built. Not the case here, both felt pretty damn close to the real ones I'd handled moments earlier.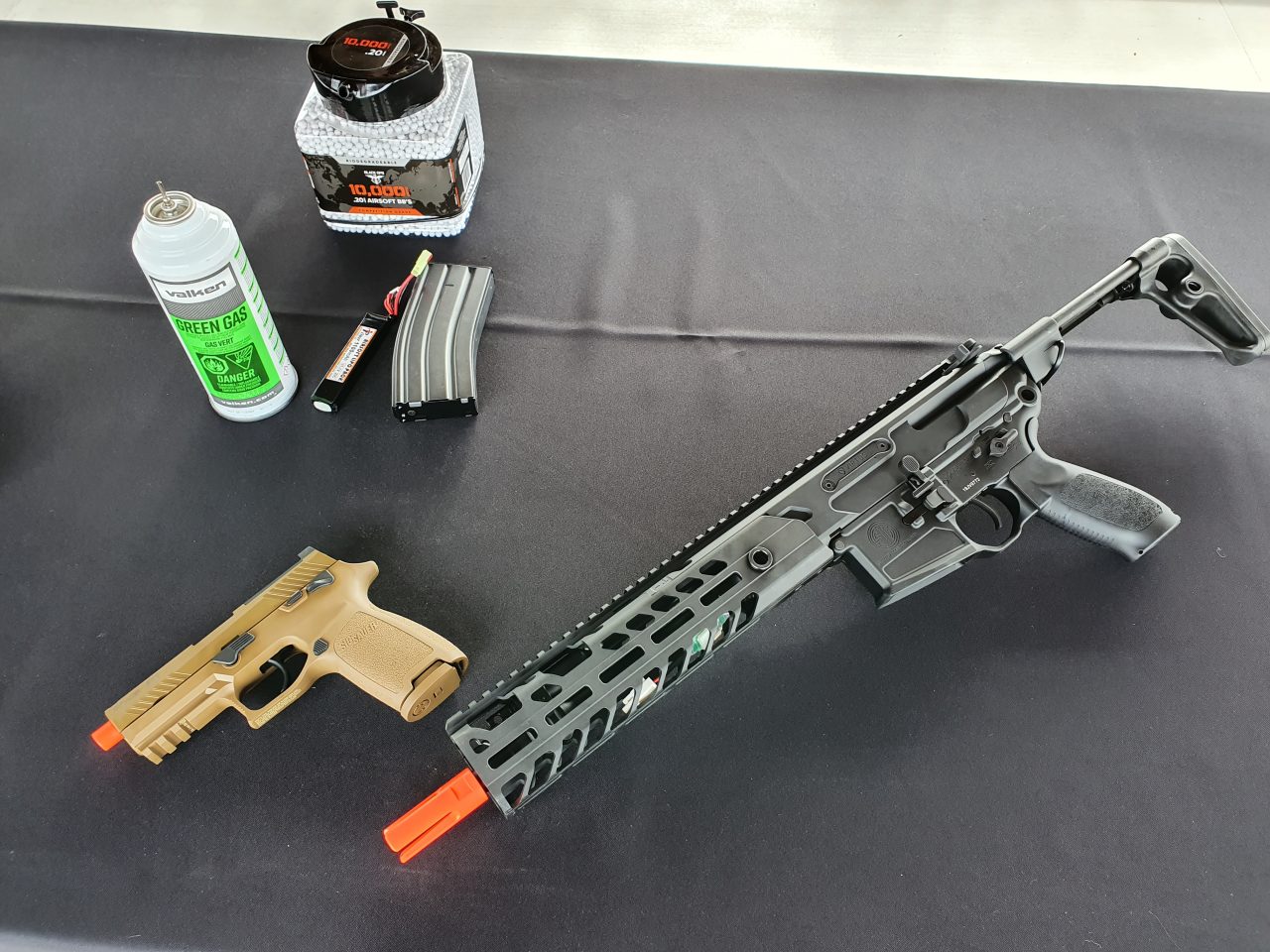 Ultimate Training Munitions had a stand which we checked out and it was an interesting comparison having used Simunition FX rounds a bit in the past. The UTMs use a much harder driving band plastic, so whereas FX shooting requires barrel cleaning every 20 rounds or so which is a huge hindrance to training, you can fire 300+ UTMs without having to pull through. Conversion process from 556 rifle or 9mm pistol over to UTM is similar when compared to FX and both use a pretty standard magazine that's colour coded. Recoil on the pistol is rather light but the firing experience on the AR-15 and MCX was extremely close to standard lethal munitions.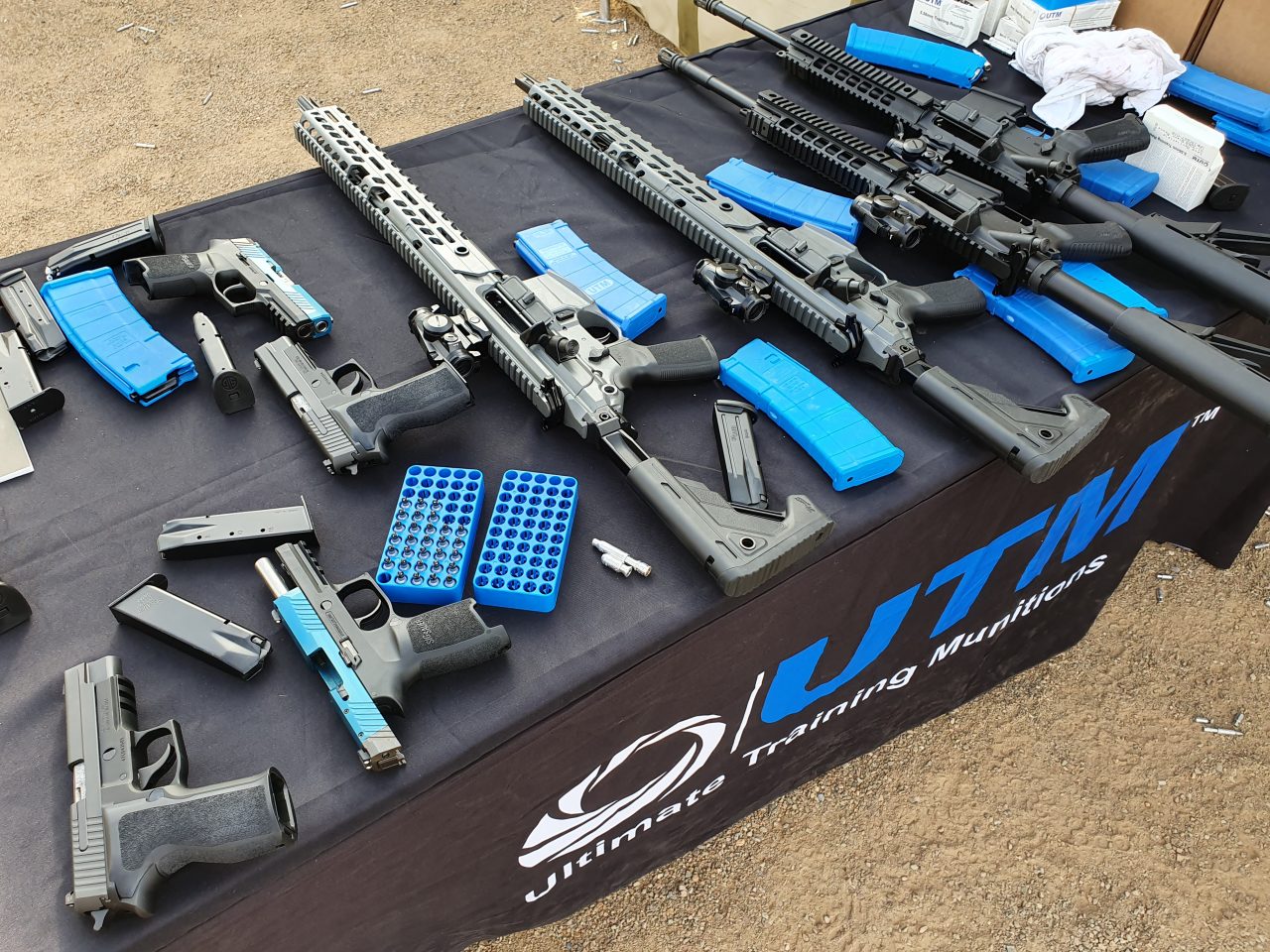 We had a good talk over the new .338 Norma Magnum MG which has been recently certified by US SOCOM and will presumably be reaching end users in the not too distant future. It doesn't go down the route of being super light as per the KAC LAMG, but it fires a seriously punchy round that provides far greater effective range than 762 NATO through increased accuracy and greater kinetic energy carriage. It even penetrates more steel at 1km+ than equivalent .50 BMG. The gun is a few lbs lighter than your average FN MAG variant with a lot of handy features the MAG doesn't generally have such as folding/collapsible stock, semi-auto mode, solid optics mounting pic rail up top, short side opening top cover, convertible to left or right feed, accepting AR pistol grips and the ability to use a suppressor. Being quite interested in belt fed weapons personally I could go on a lot more but that might be a separate article if I ever get more time with or around the gun.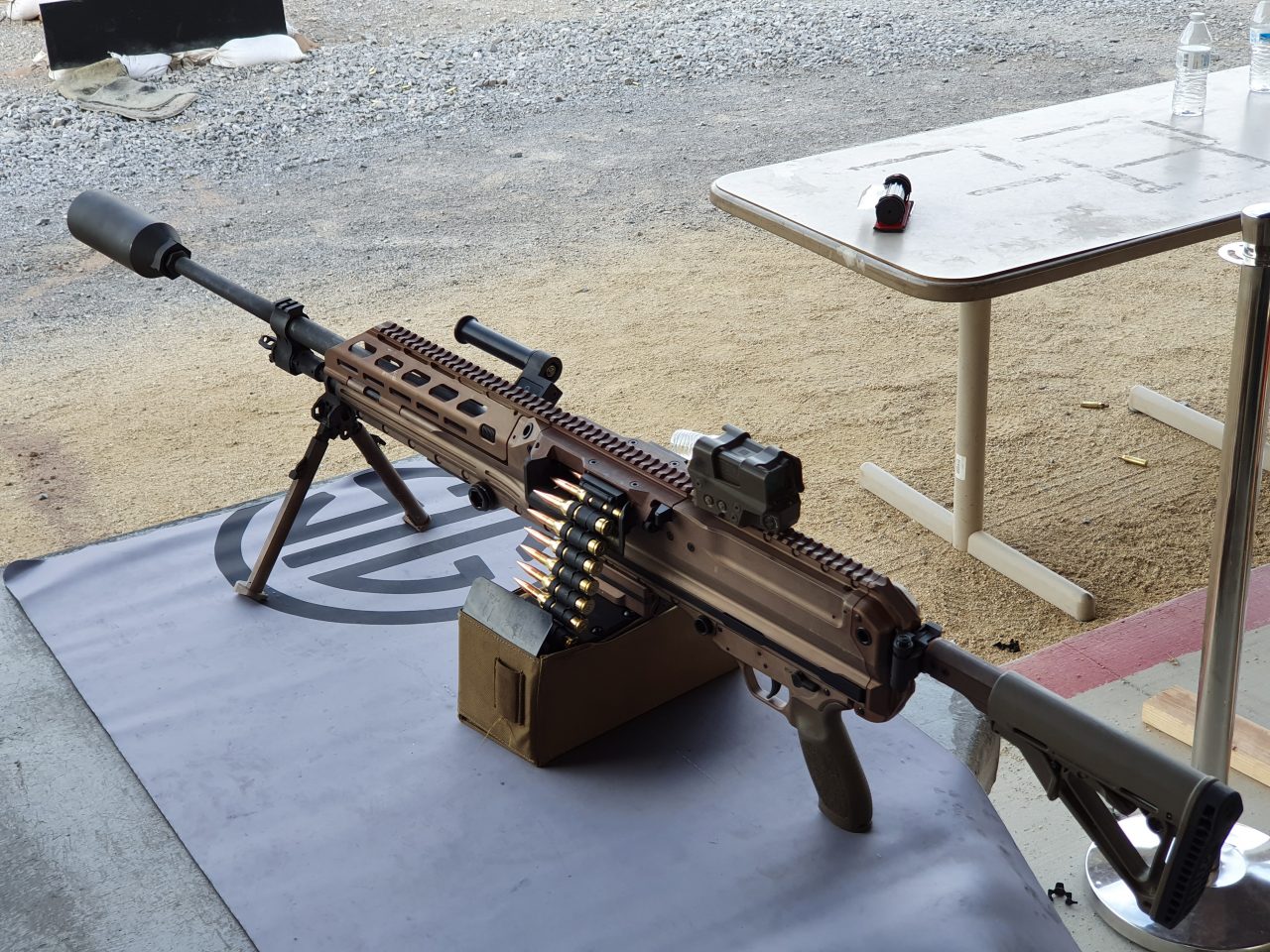 The new CROSS rifle was on display and available to shoot though I didn't personally have time and wouldn't really feel qualified to comment in any detail on a bolt action. All the other well known Sig guns like the MPX, MCX and Tread variants were also on the range but since the event was only about 4 hours long there wasn't the time to try out anywhere near everything that was available.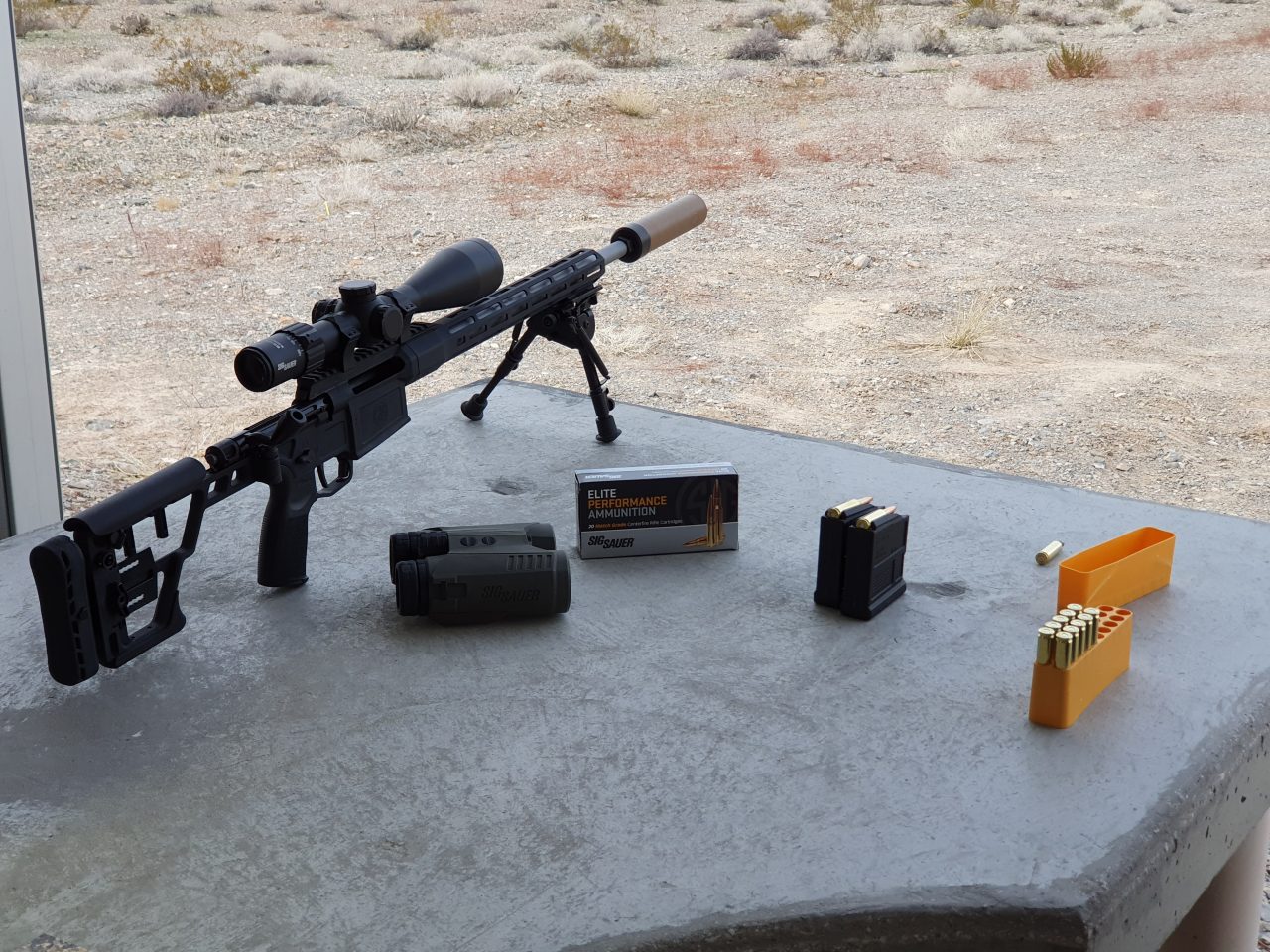 I finished out the business part of the day (i.e. before the bar opened) having a look in TYR Tactical, LLC's well known mobile truck showroom which is even more impressive in person than I'd expected. I have already covered various bits of TYR kit on the blog and if there are any genuinely worthwhile new nylon offerings on the showroom floor I'll put out some more details during the coming week.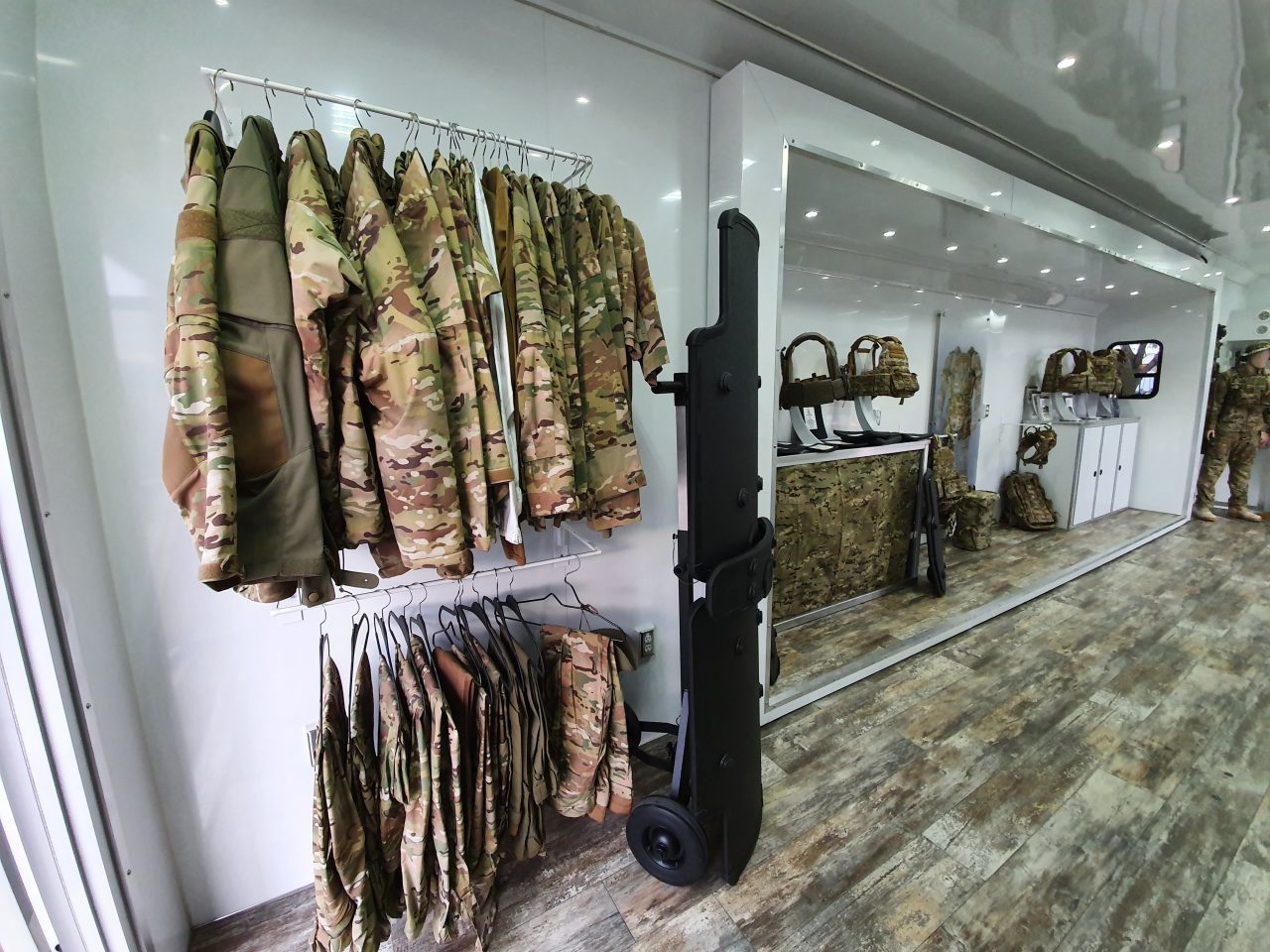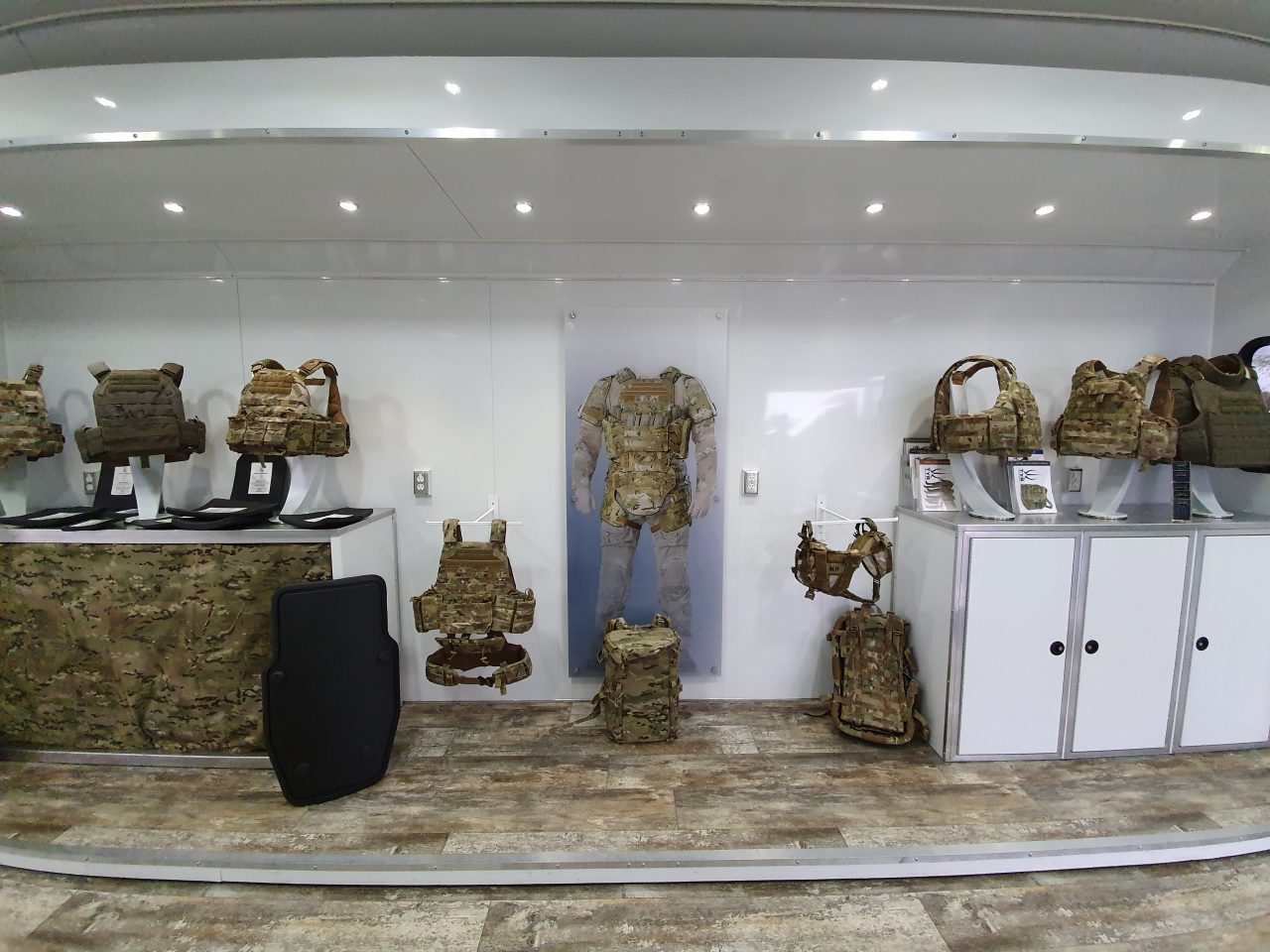 More ranges tomorrow, gotta keep moving. Be sure to look up @thefull9_ on IG for a lot more posts that won't make it to FB or the website.