There's a lot of subscription boxes around these days to cover any interest and the list of 'tactical' ones is ever growing.  SOFREP.com recently expanded theirs to the European market and my brother decided to go for it. They offer 3 tiers, he opted for the mid-range and this is the first one to be shipped out. I've seen a few social media celebrities talk about these sorts of things so here's my 2 pence worth.
I think if you're really in to knives, general collectables or unknown surprise items showing up at your door and you can afford to spend the money on a surprise subscription box, then this sort of thing will be for you. If you want to make your money work as hard as possible and you want or need to acquire specific kit for a specific goal, these boxes are a very bad move. This is the sort of opinion that won't get me in the good books of the companies that want to push wide-appeal type product on social media, but there we have it.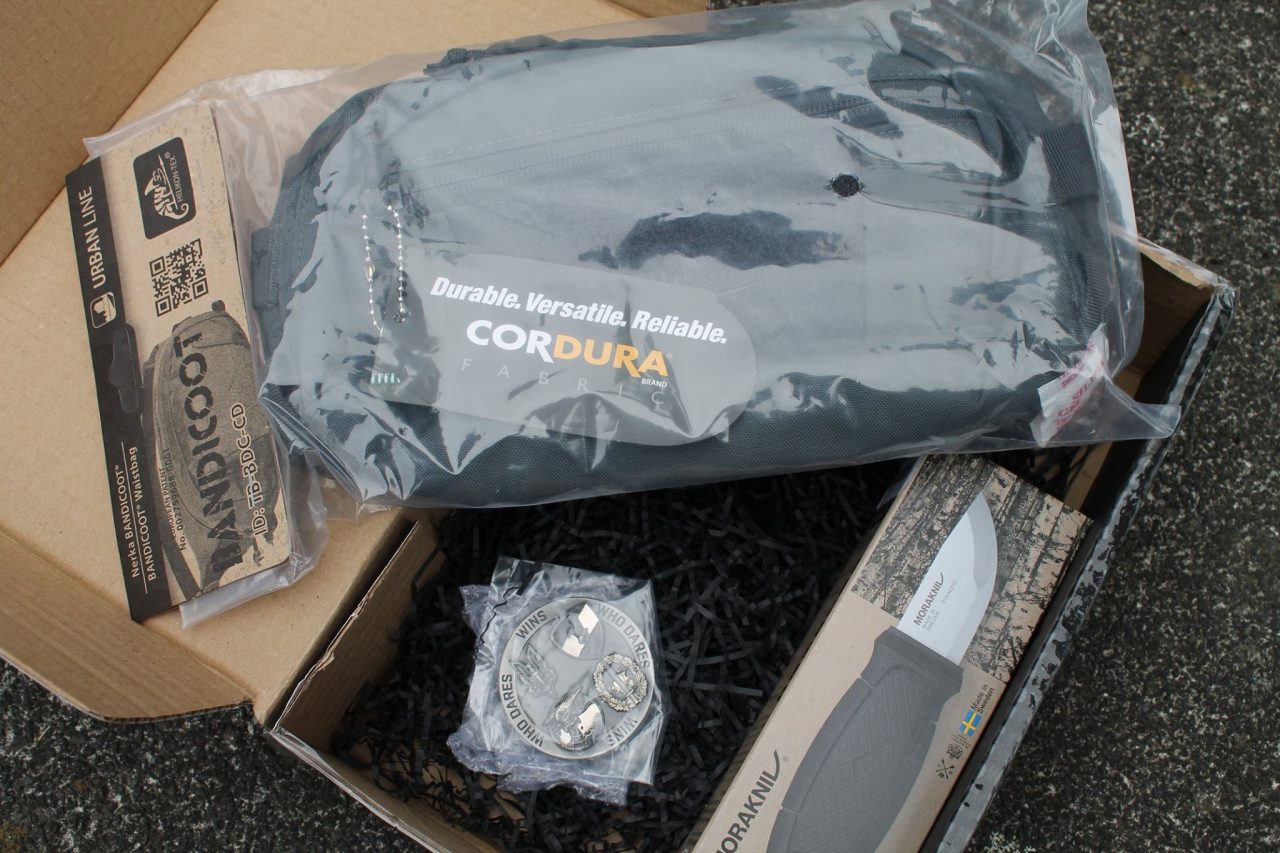 On to the actual contents.
To start we sat down and looked up each item online. My brother opted for the yearly subscription which by our calculations does just about make the contents of the box worth slightly more than the price paid. Included in this middle tier option were the Morakniv Eldris, a Helikon-Tex waist pack and a coin that was a specific reward for the early buy-in folks on the new UK Crate Club. My feeling is the US option will be 'better' all around given the US division of this business will have far more access to an unholy amount of the latest and greatest tactical gear with cheap shipping. The manufacturers and stock of the gucci shiz just isn't here as much in the EU quite as much.
The knife I can say very little about, I only own a couple myself and they're UK carry legal for simple travel usage. I've used knives in work but only in a logistical or general role in my trade (and exclusively off-aircraft), not in anything related to warfighting. The Eldris does have a nicely sized rubber handle with a ton of grip and the small blade to large handle proportions definitely make for a very high degree of control. It's light, certainly looks and feels robust with a reasonably thick blade and it clicks securely in to the supplied moulded polypropylene sheath, no doubting the sharpness either. Apparently the spine of the blade is specifically wide ground to be a great fire starter, but I've no survival skills in that regard or relevant tools to make comment.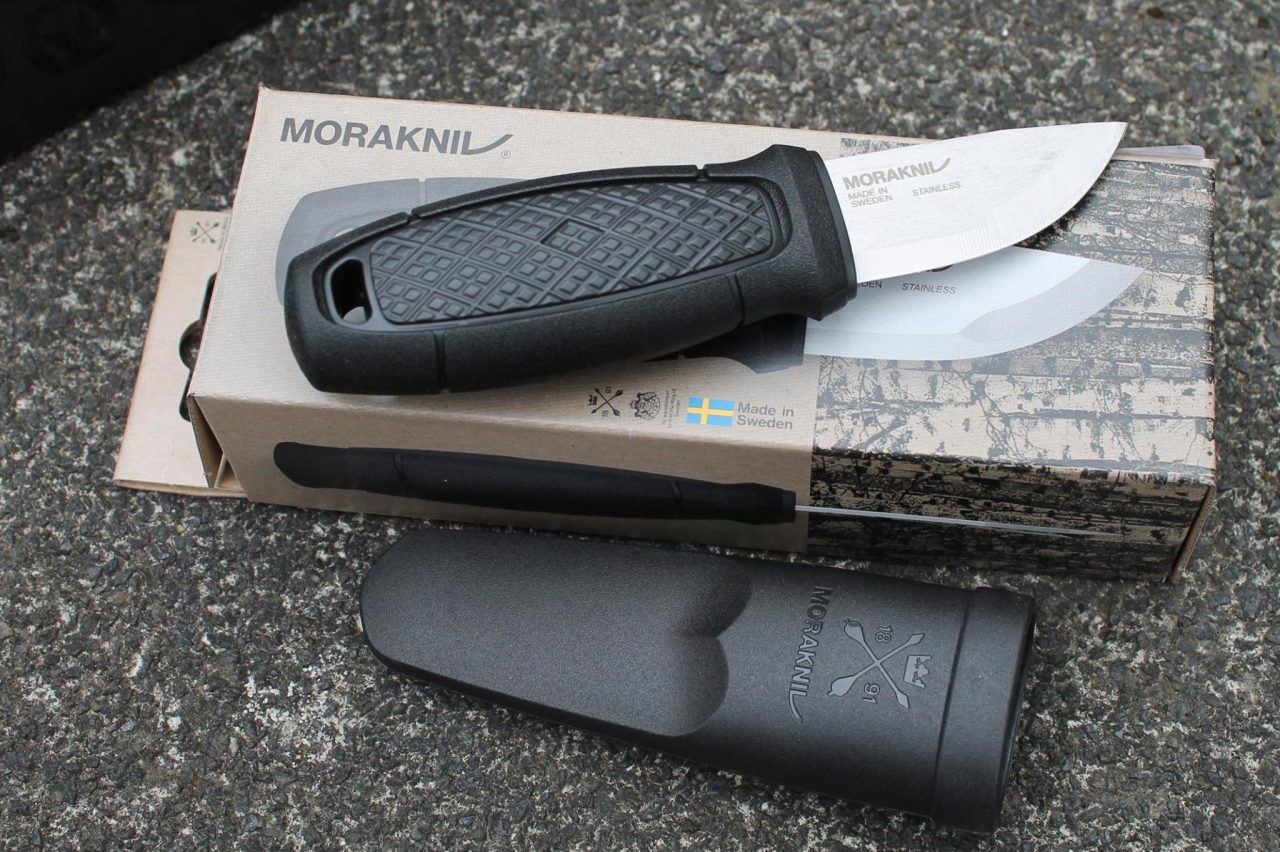 The Helikon bag is made of mil-spec cordura, webbing and loop with YKK zips and some surprisingly good paracord pulls with knots and heat shrink. The bar tacking on the waist strap mounting points is actually rather impressive and all of the rest of the stitching is good and straight, mostly singular but neatly done and looks more than up to the tasks that would be asked of it. There's also a sheathed g-hook on one end of the strap so you can remove the webbing entirely to change usage options. There's 1 hidden external zipped pocket, 1 internal mesh zipped pocket and the internal organiser shown is removable via the hook and loop. The grey is fairly discreet but the external loop is largely unnecessary and I'd have preferred to not see it. The only real let down for me is that I see no ITW/National Moulding markings or anything to indicate the 2 polymer hardware pieces on the waist strap are to spec; they feel rather cheap. Easy to upgrade the fastex with a field replaceable buckle however for increased strength.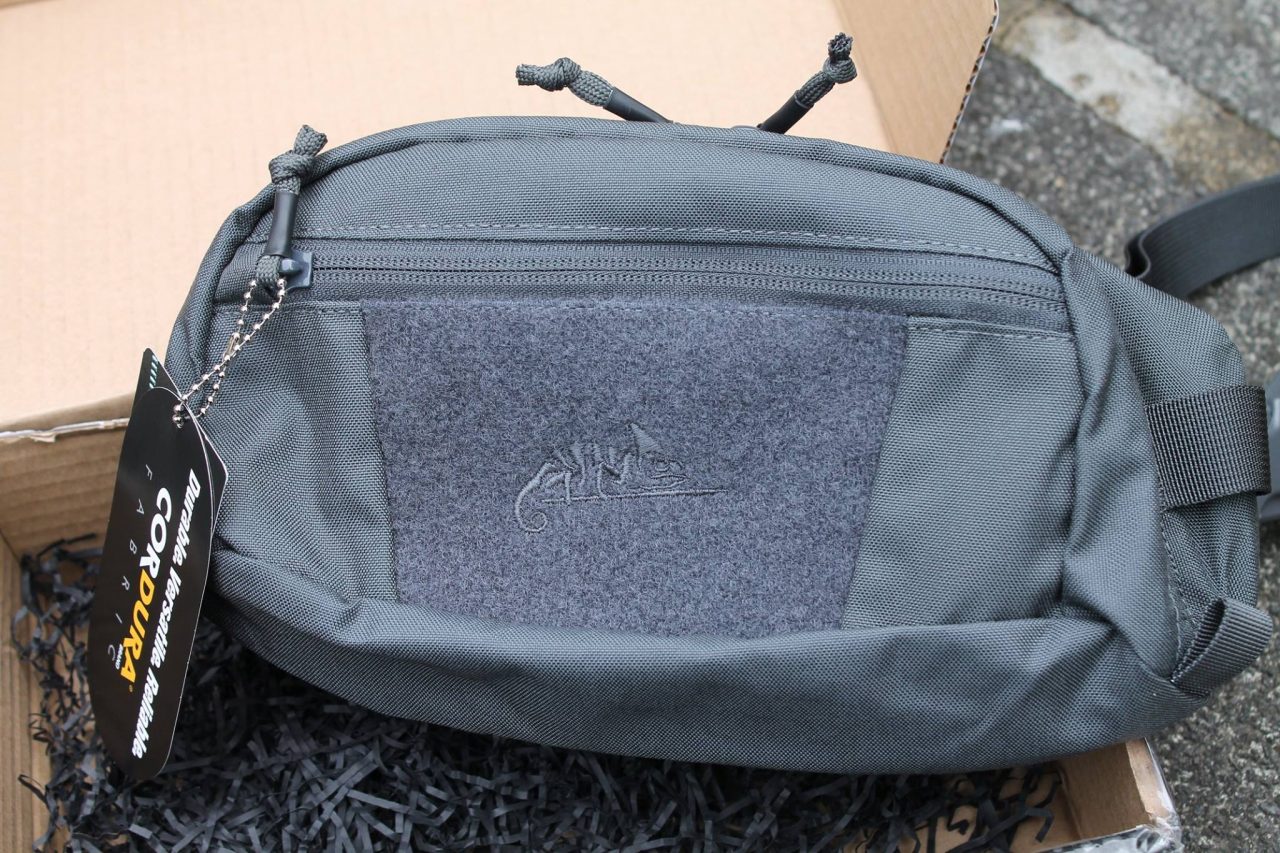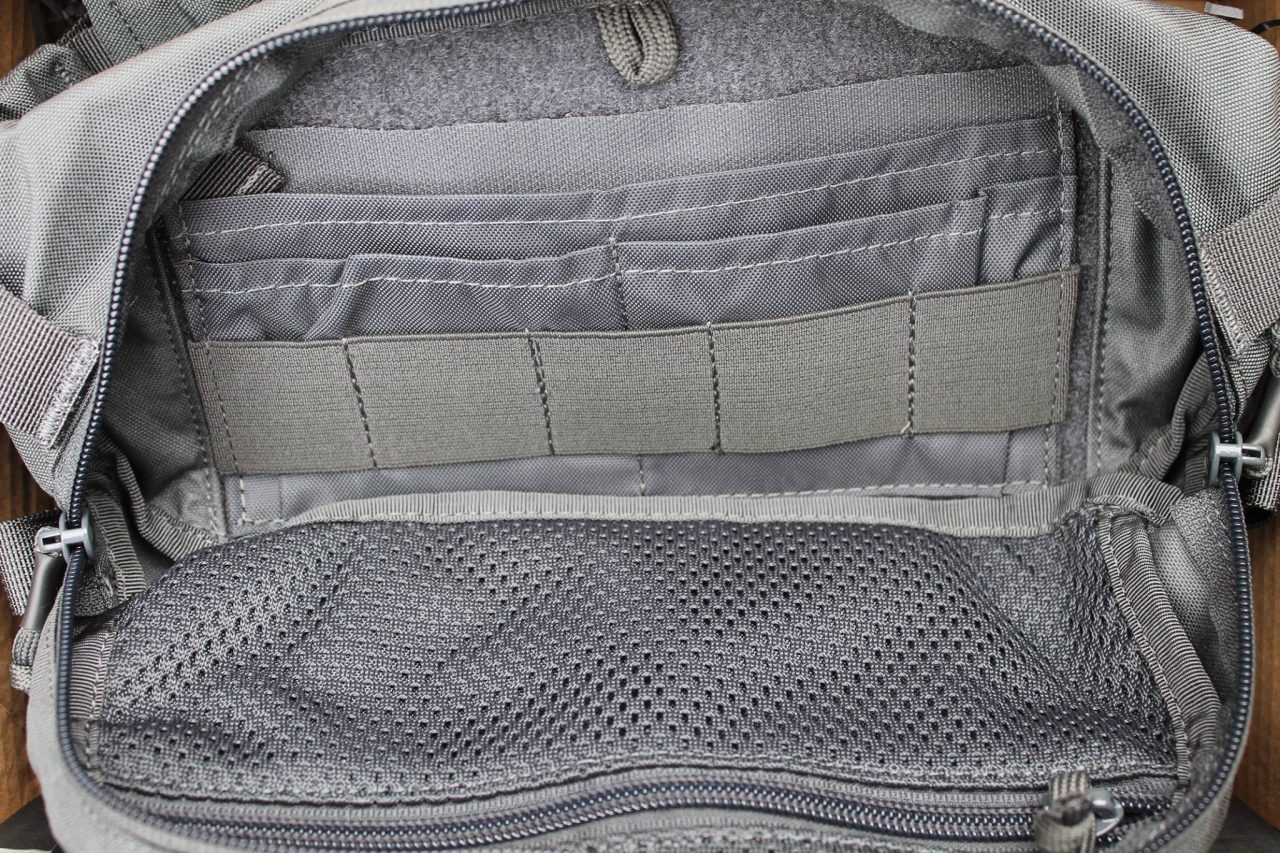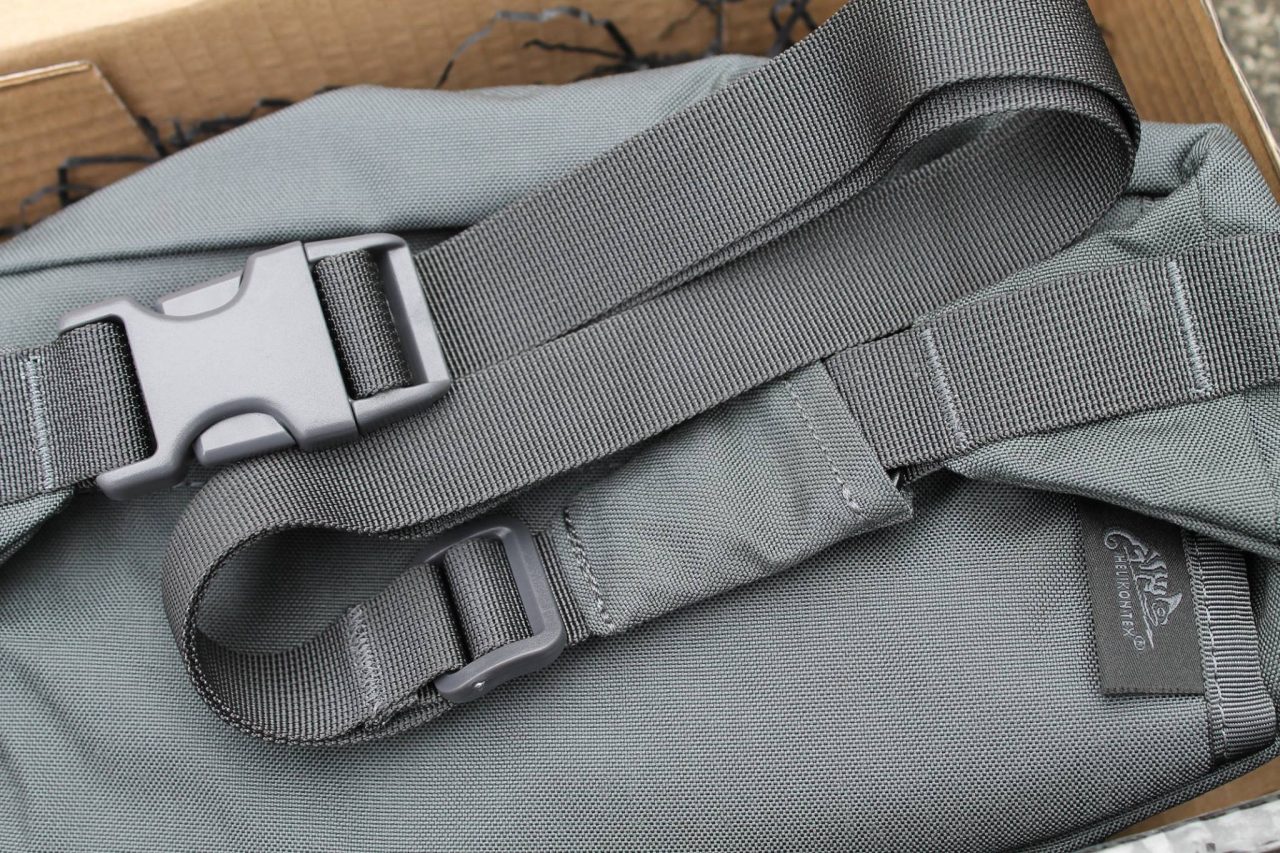 Coins aren't something I collect, but the one included in this box did impress me in terms of weight and accuracy of the moulding I have to say. It came well packaged, as did the rest of the box.