Unlike most product description pages on manufacturer websites, the information Spiritus provide on their plate carrier offering is pretty comprehensive and there's a lot of content already out on the 119 given its' popularity.  I have no intention of claiming to review this rig, but it is a big player in the plate carrier market and the extensive modularity of its' plate bags made it a strong enough to contender to purchase for myself.
While I think the consensus is that Mayflower laid down the standard for the modular front plate bag and placard system (I'm always tentative stating firsts) and very much set that trend growing, I would make the case that Spiritus with the Mk3 and LV/119 sent the popularity of the idea on a parabolic growth trajectory.  We are at a point know where a full PALS front with no placard compatibility really isn't considered the modern standard.  Now things are a little different for most conventional military personnel, I know I don't need a modular front PC in my job, but for basically everybody else that ever uses tactical gear it often ends up being a good way to go.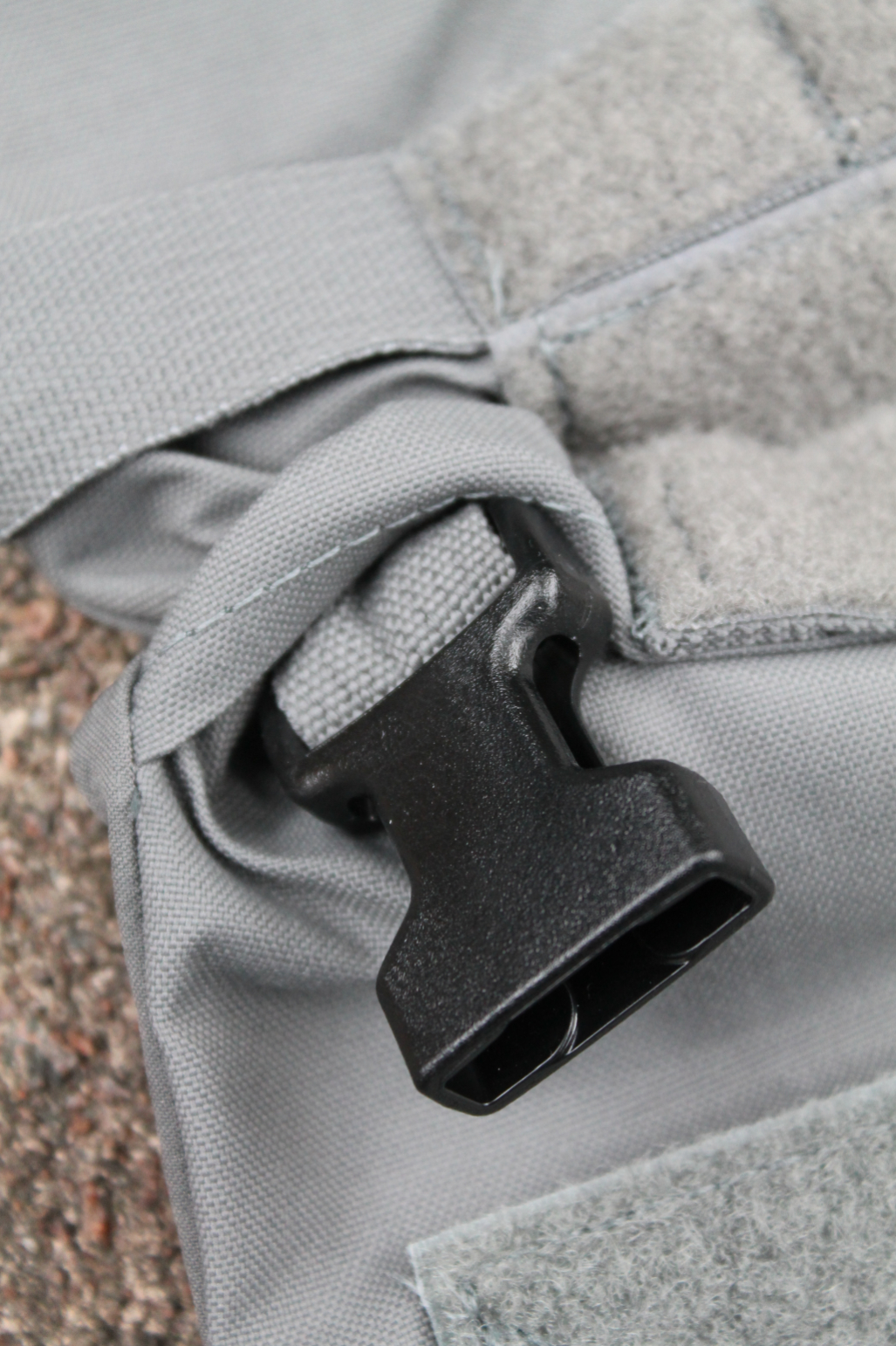 Attachment points for placards are great on the LV in that they're recessed and keep the buckles secure and tucked in tight.  However something that quite a lot of people don't realise, is that it is possible to run cables all the way through from this point out to the area where the shoulder strap attaches at the top.  If you've ever seen images of the 119 rigged up with multiple radios and a phone on the front plus the many necessary bits of wire for such a setup, the value of this will become immediately clear.  When we look at the exponentially increasing usage of unmanned vehicles, this sort of design priority is definitely the way of the future.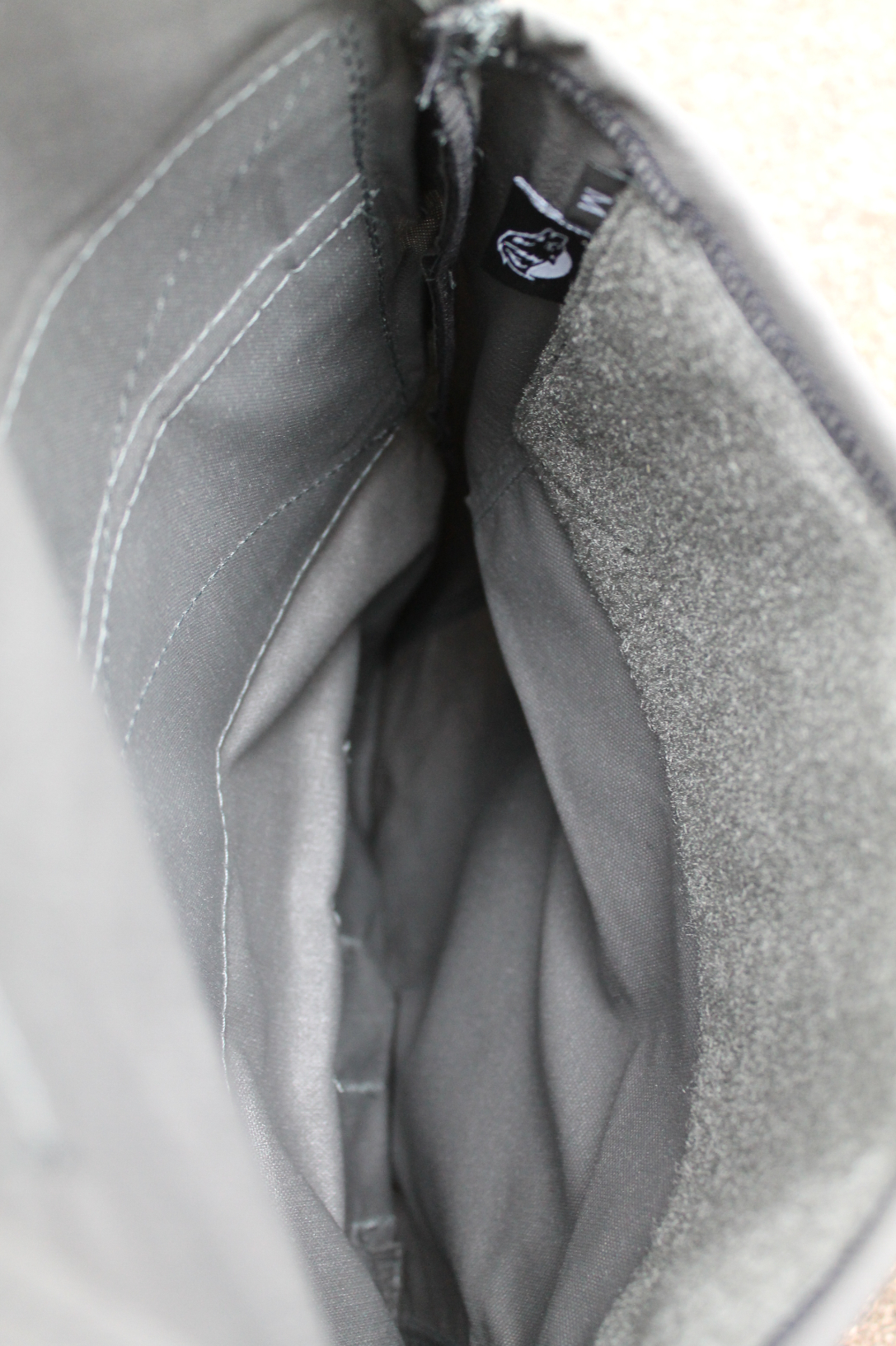 Unlike some PCs, you get a good 4″ of loop mating surface inside for the plate retention flaps to stick to.  This means your armour and trauma pads are both carried securely and there's the ability to adjust inwards/upwards slightly, if you  happen to have plates that are slightly shorter than SAPI dimensions.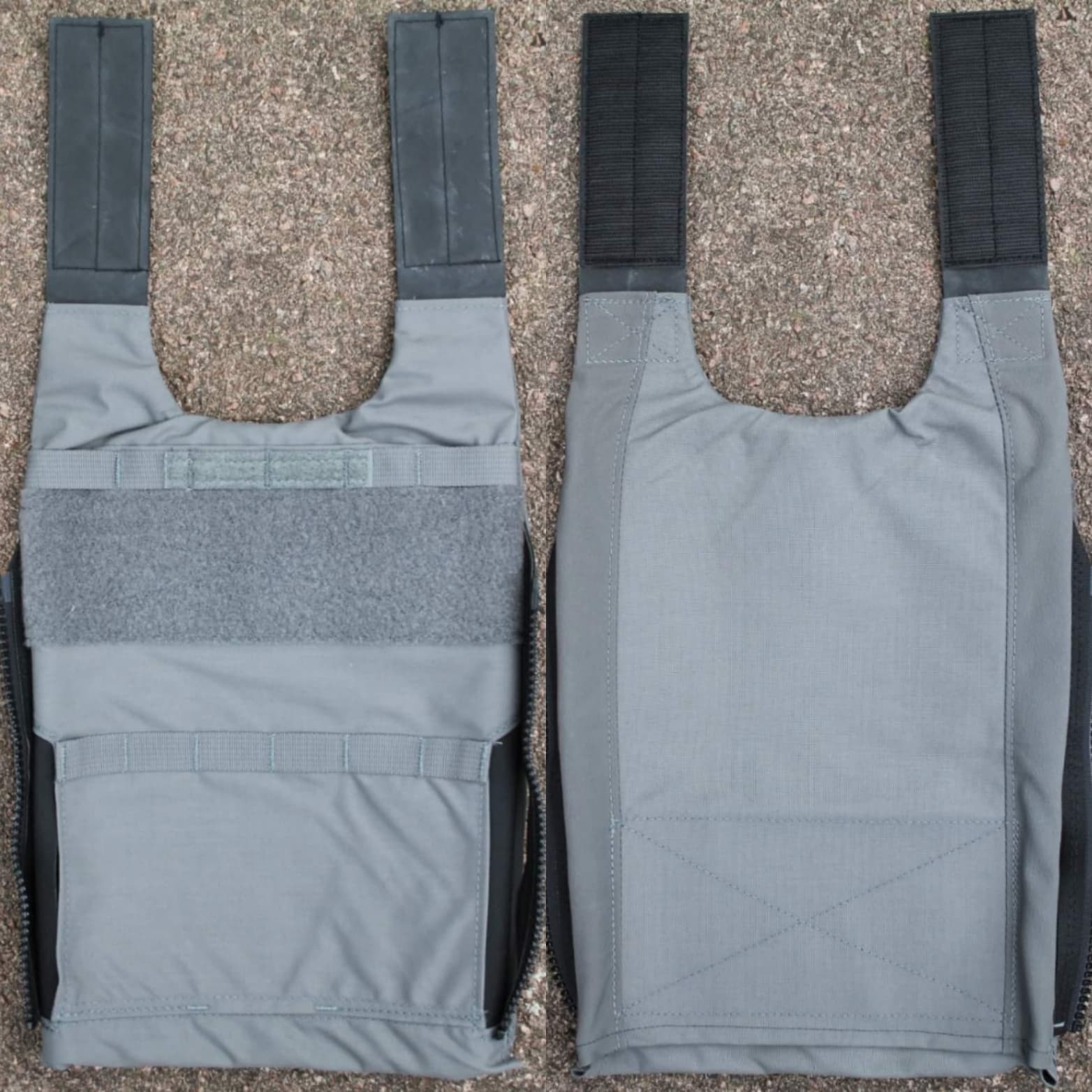 I believe the original plan was to do laser cut PALS on the back panels, but Spiritus didn't like any of the required laminate fabrics available at the time of the design, finding they all had potential for delamination in their own testing.  They ended up going for a purely zip-backed option on the Overt, eventually releasing their own Assaulter's back panel and then a PALS panel further down the line.
The slight issue is that there is very little industry standardisation on modular back panels, so personally I prefer straight PALS rear plate bags as there are plenty of zip-adapters out there which thread on to PALS; an option which is generally cheaper and lighter than adding PALS to a zip-only back plate.   With that said, the Spiritus panel system is easy to mount/dismount, locks up extremely securely and their current two options should cover the overwhelming  majority of user requirements.   Both are impressive products, but the Tegris PALS panel in particular is a really outstanding option on the market.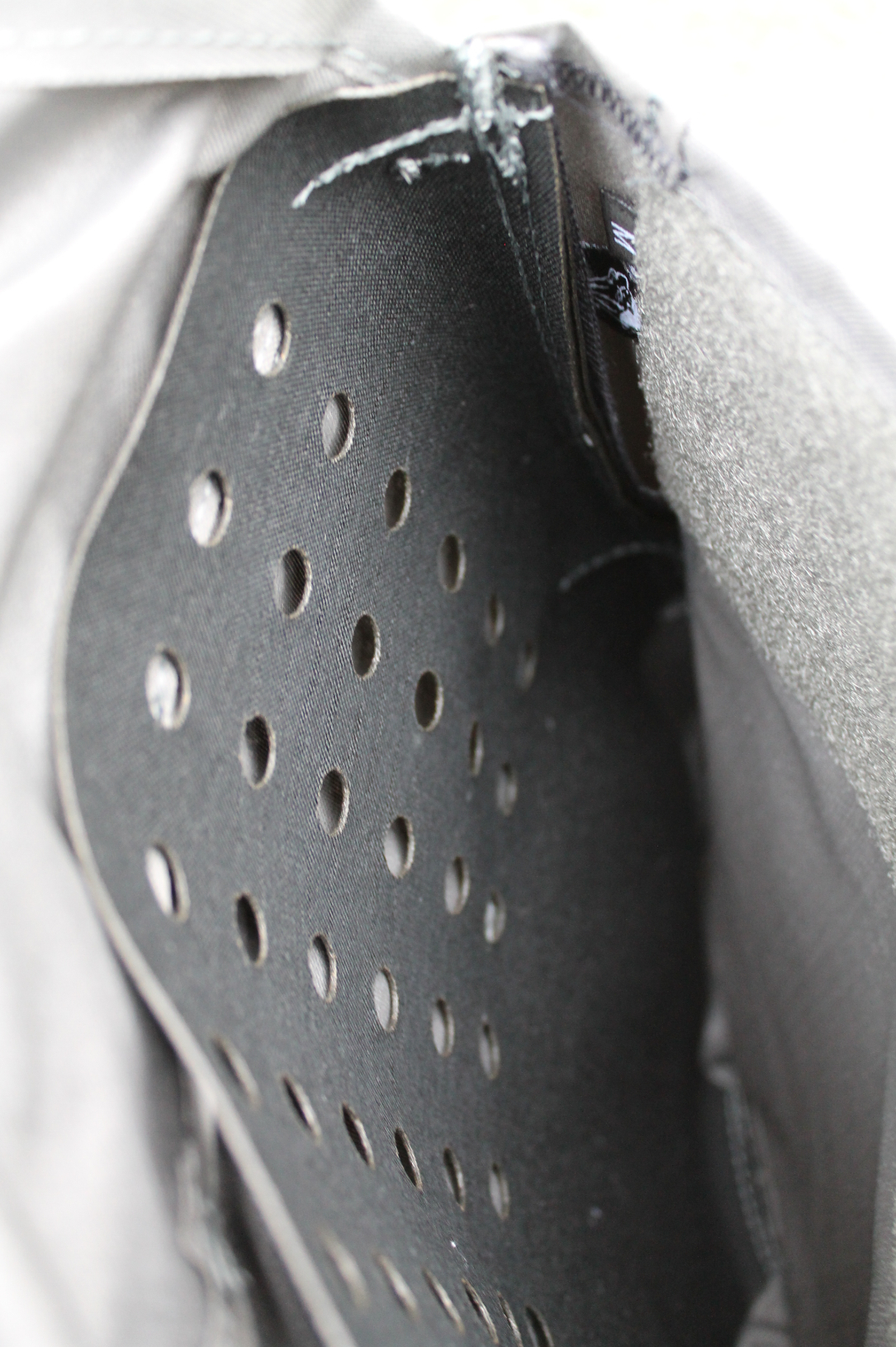 One small ding would perhaps be the cummerbund mounting setup in that it's a little awkward to tie in to and not ideal in terms of facilitating quick, coarse adjustments.  However for most people most of the time they will set their cummerbund and leave it at that, and the mounting is certainly reliable, so I think this design issue is often overblown by commenters online.
That aside, the back panel does have openings where the shoulder straps attach for cable routing as per the front along with the ability to attach a genuinely excellent casualty dragging handle; something far more reliable for the patient and efficient for the attendee compared to a simple handle sewn on to the top of the rear plate bag.
---
Overall, because the 119 design has been around for at least 5 years now I would say that there has been some evolution from other companies in terms of plate bags.  Some options from  the likes of Raine and WTF offer even more modularity and greater options in a few respects with similar style designs at similar pricing points.  The 119 remains a widely accepted gold standard against which other PCs and plate bag designs will be judged however and rightly so.
Oh, and while usually less significant from a real world effectiveness perspective, the fact you can get the Spiritus PC in more colourways than just about any other real, significant-sized gear maker is a serious feat of manufacturing and assembly line management prowess; can't forget that!