There is no way anyone reading this lives so far under a rock as to have never heard of Spiritus Systems' flagship offering at this point, but having owned a couple of the Micro Fights for some time now myself it would be remiss of me to not give them at least some coverage here on the site.
For a relatively detailed explanation of why I chose to purchase the Spiritus rigs and how I use them in my recreational gear I would recommend reading an earlier post of mine to anyone who didn't see it when first published:
For that tiny portion of the population who might be unfamiliar, the absolute baseline of the Chassis is pretty simple; it's two cordura buckets almost entirely lined with loop.  The key aspect to the design is the modularity that all that velcro interfacing surface area provides.  Spiritus offer a myriad of pouches, flaps and other accessories that can be quickly mounted and removed with no tools or extra supplies and in super quick time.  Then there's the ever-growing aftermarket of companies like AXL Advanced who also manufacture their own compatible add-ons.
With all this velcro you can build the Chassis in to exactly the chest rig you want rather than having to have a custom one commissioned and sewn from scratch.  If you look across the Spiritus and after-market product ranges then any common magazine type is catered to and all sorts of admin/GP storage space options for any equipment your mission dictates are available.  By contrast, individuals/organisations that offer custom rigs to high quality standards are few and far between with very long wait times and pretty high prices.  That's not to mention the fact that with the Spiritus you can change things up if your personal requirements change down the line, rather than having to sell a fixed rig and buy a complete replacement.  Got the setup mostly right but a training session or exercise reveals a small tweak is needed?  No issue, a small purchase, a quick velcro rip noise and you're all sorted with a newly optimised configuration.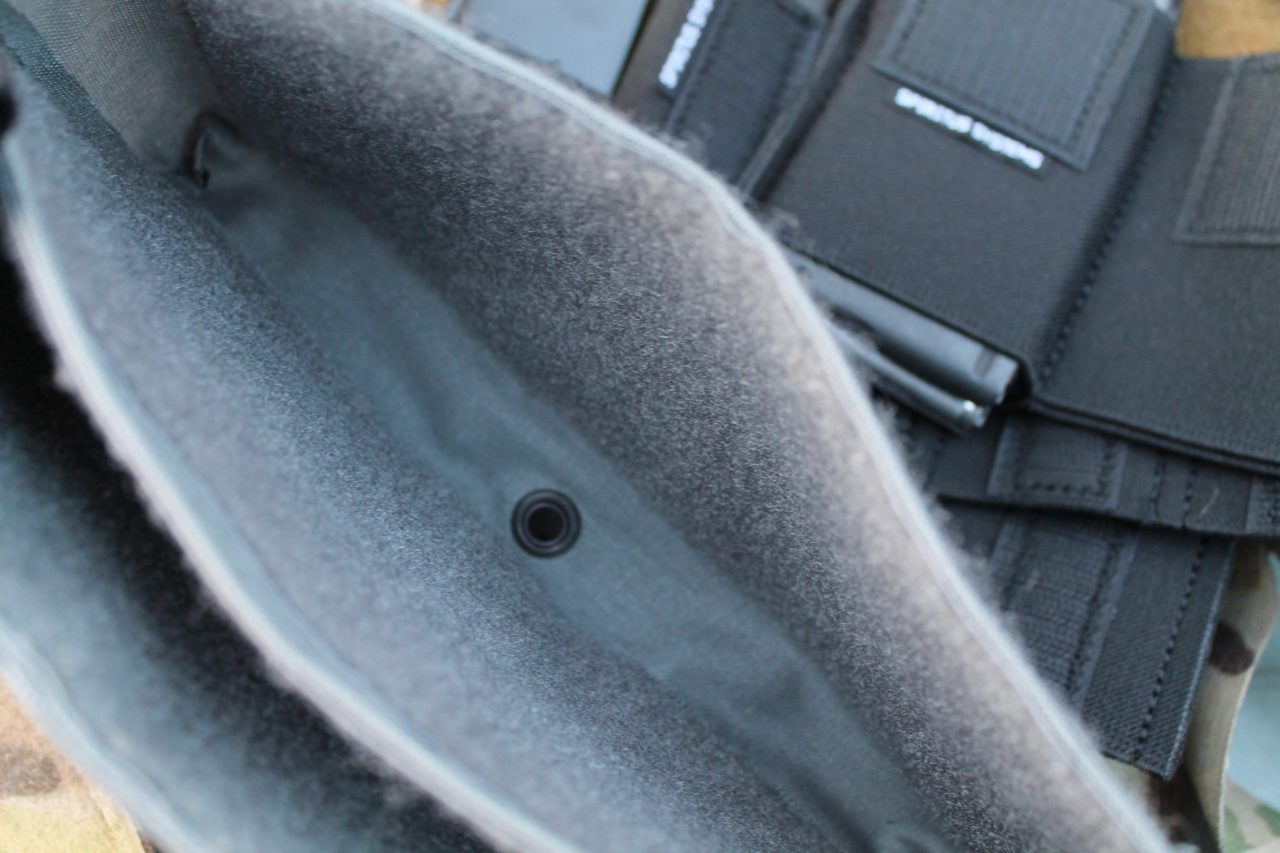 With the inclusion of a simple field of hook on the rear of the Chassis and some 1″ webbing loops and side release buckles the rapid conversion from chest rig to plate carrier placard can be achieved.  While compatible plate carriers were not commonplace a decade ago, they have rapidly become the accepted norm for the majority of high end manufacturers and have thoroughly usurped the PALS-covered staple designs of yesteryear.  Militaries are lagging behind in what they issue of course when it comes to body armour carriers, but give it a few more years and they likely will catch up.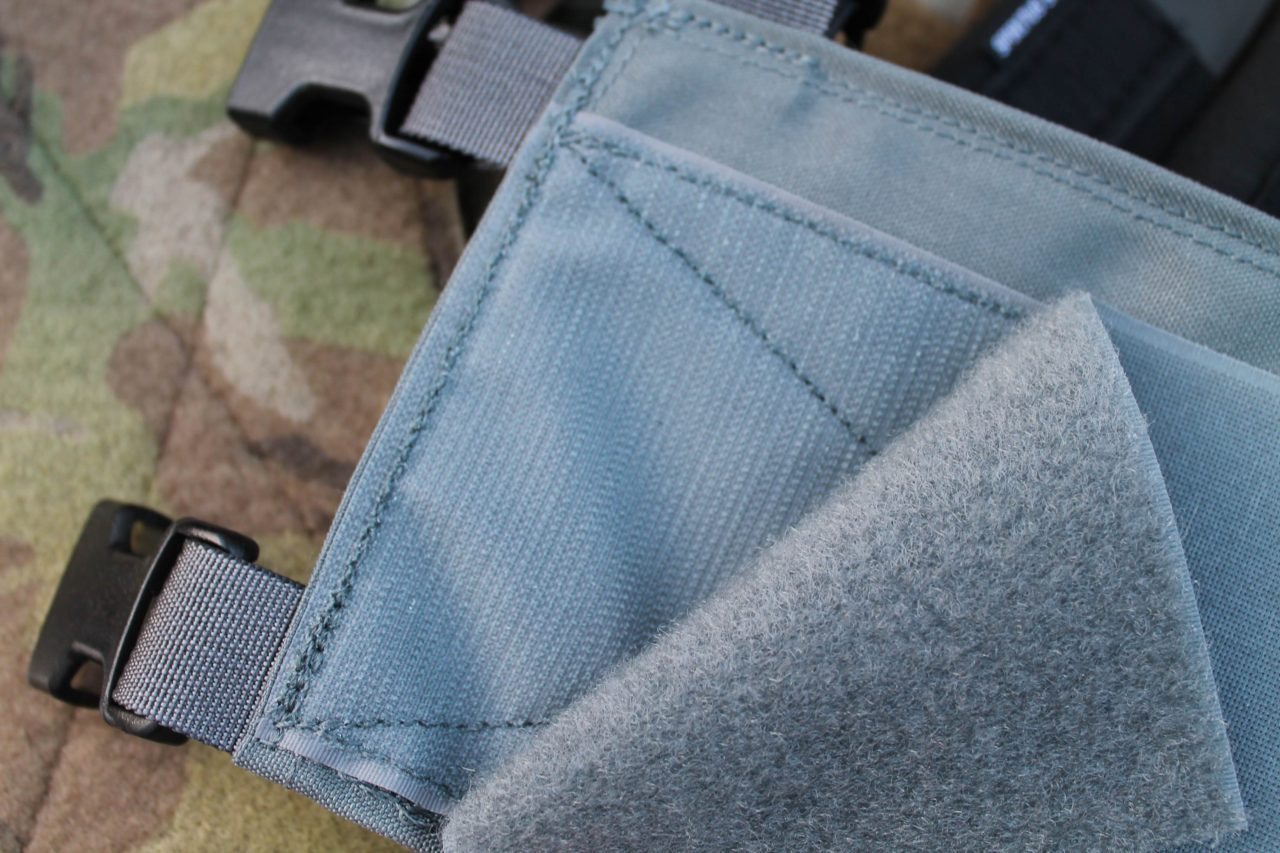 ---
My good friend Mr H who is currently the Director of New Products Development at Spiritus (also of Spiritus' IG live stream fame) and the originator of the Spiritus Chassis concept was kind enough to provide a succinct summation of the origin story behind what is now one of the most popular, and most frequently illicitly cloned, pieces of cordura gear on the tactical kit market:
"The Micro Fight line was directly influenced by the lack of low profile chest rigs on the market while I was working as a contractor. I wanted something smaller than a UW, but something that could also scale up with a few additions if I needed it to.
I wanted the chest rig to be able to take on new additions as the environment shifted and new equipment was introduced. I also wanted it to have a removable magazine insert so that the end user could switch between his carbine and his sniper weapon system without having to change his entire loadout."
The Mayflower (now Velocity Systems) UW Gen IV isn't as popular as it once was so some people may be unfamiliar that particular rig, but its' design is ubiquitous and clearly a strong influence in the design process of the well known HSP D3CR-X and -H chest rigs.  These older 4-mag rigs provide a wider footprint for larger capacity when worn standalone, but a lot of the beauty of the MFCR being a 3-mag footprint is that it works extremely well as a small chest rig yet is equally, if not more so, at home when attached to the front of a plate carrier.  In my estimation the removal of that single magazine cell is a significant contributor to the immense popularity of the Chassis.
The key points in what Adam mentioned are, to my mind, the adaptation to changing environments and switching between small arms of differing calibres/magazine sizes.  The modern iterations of the Chassis from Spiritus excel in these areas like few other pieces of tactical equipment do, but if you go back and look at much older iterations of the Micro Fight Chassis and the inserts available for it, it becomes clear that those goals were met right away regardless.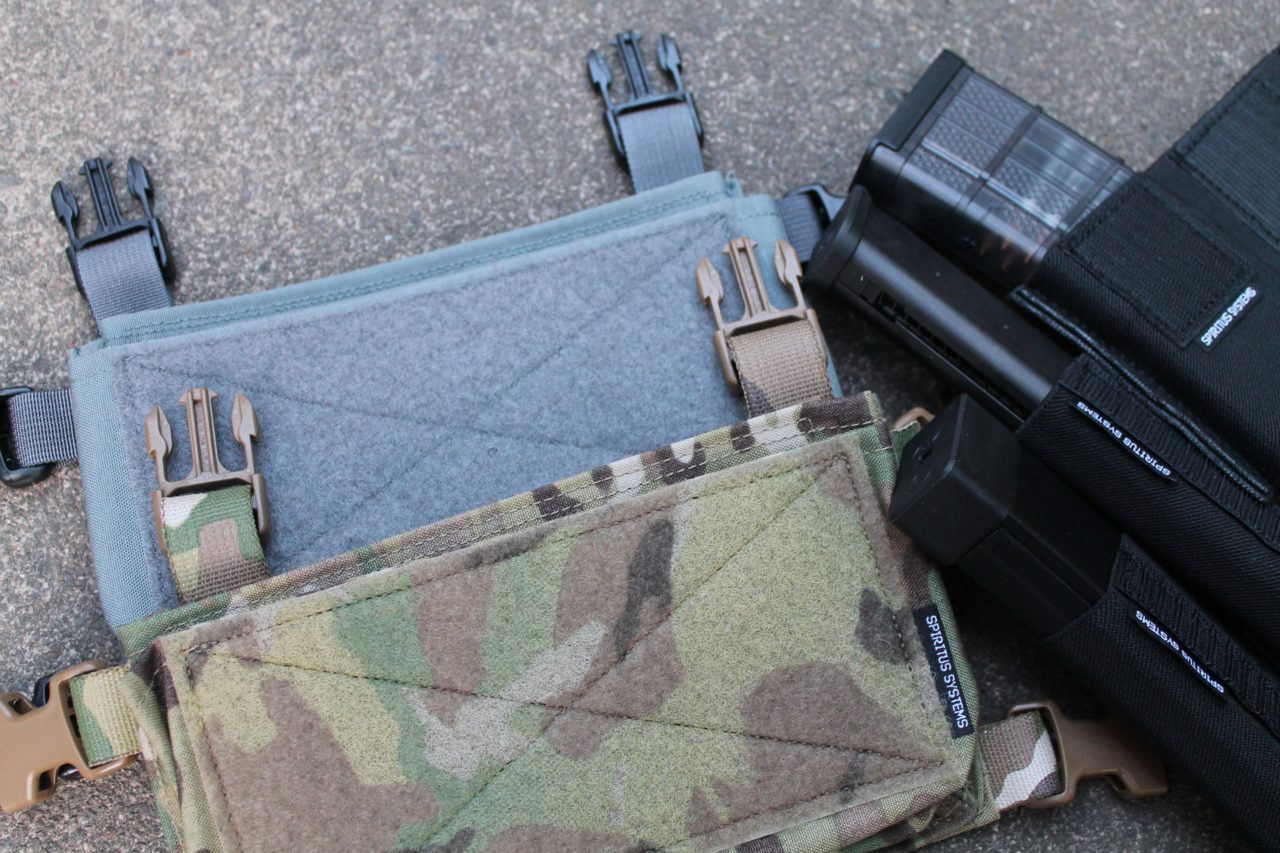 As I did mention at the end of the article linked to in the beginning of this one, I feel the Spiritus Chassis is, in some ways, not as suited to the regular military serviceperson as it is to just about anyone else who uses a firearm or some approximation thereof – comparatively.  Special Forces troops, police officers, civilian firearms enthusiasts, hunters and outdoors adventurers and players of any sports/games along the lines of paintball and airsoft are all people more likely to have a need for the increased modularity this product offers in such abundance.
Large, conventional militaries like uniformity and don't really trust most of their personnel much, which is often entirely justifiable, but also in some respects highly frustrating.  The advent of PALS covered gear and Picatinny covered firearms has opened things up a little in terms of enabling troops to actually customise their equipment to better fit them, though SOPs and unit commanders can still be limiting factors in those regards.  But either way the vast majority of people in any given military force are issued the exact same rifle with the same magazines and that will not change for the entirety of their careers.  That doesn't mean by any stretch that they can't build a Chassis in to a configuration that will work extremely well on their kit for their specific job (maybe with an AXL mounting adapter), but the easy-configuration change-aspects aren't necessarily quite as valuable for the conventional military.
Given the vast variety of magazines and equipment that can be securely stowed inside a Spiritus Systems Micro Fight Chassis, combined with the wide array of mounting setups and platforms that the Chassis can be attached to, you really would be hard pressed to go wrong when selecting one as the core of a load carrying system.  I'm not going to tell you that a full Micro Fight setup will be cheaper than 3 x surplus double 556 mag pouches, because it won't and those pouches will hold quite a lot of different stuff with some modicum of accessibility, but for the ultimate in configuration options with the best balances of retention and access the MFCR Chassis is arguably peerless in the market right now and I firmly believe it will be a staple item for many, many years to come.