S&S had a couple of new products on display and I was lucky enough to be able to chat with the owner of the company for a little while about what they had going on (super friendly bloke btw).
They have a few new sets of gloves on the way. First being a wet suit glove that's put together in a very similar manner to the best designs of standard shooting glove out on the market today. Stitched in line with the fingers rather than perpendicular, a property you should always look for when buying a glove because it means you'll actually retain good dexterity when wearing it. Shorter cuff with a classic velcro closure and of course to keep with the times touch screen compatible. Ticking all the boxes. The other glove shown is a mesh type that'll no doubt be excellent in hot climates and another not shown but under development at S&S is a high altitude sky diving glove with powered heating elements and some intelligent use of materials. I've not jumped from any extreme heights myself but I've still gotten pretty cold hands under canopy, so I hope to get the chance to see the new design at some point. No doubt the actual cool guys who are hopping off the bus at 10k or above will appreciate them very much.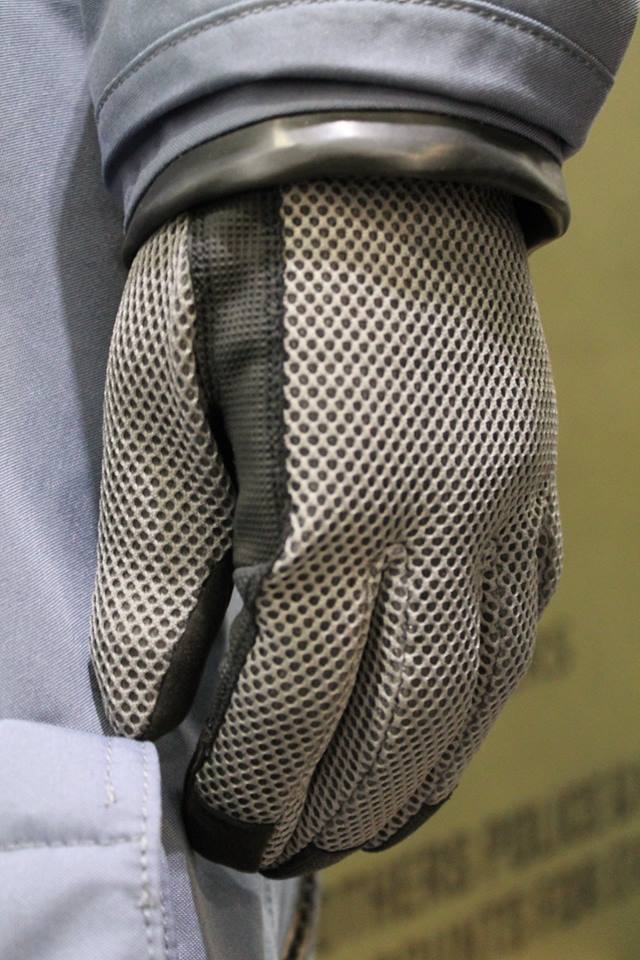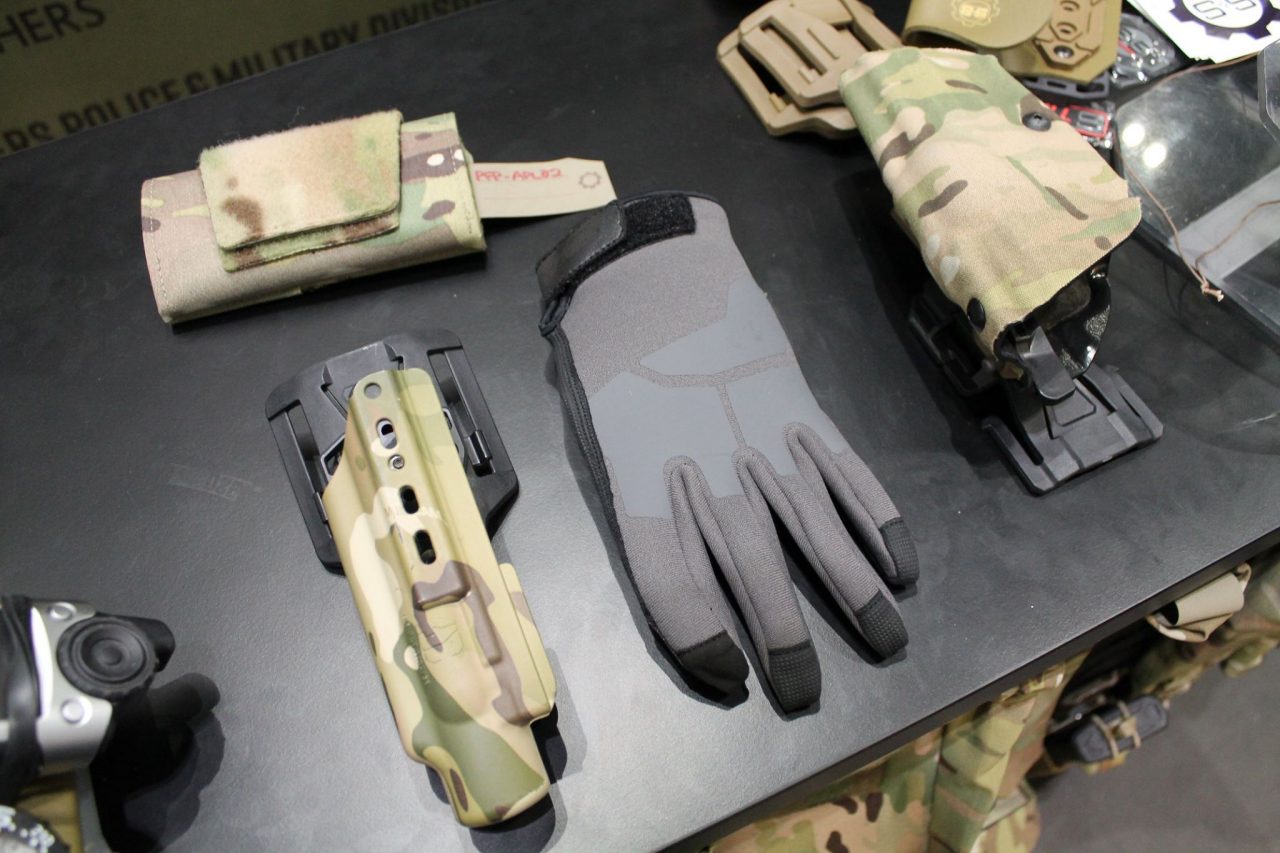 Also on the stand was a holster I'd been looking at online quite literally a couple of days previously from Armordillo Concealment, INC. Rather than encapsulating the entire gun it simply locks on to a SureFire x300, so if you have one of those or buy one of their standard models (not the new specific variant for the SF holster) you then immediately have a holster to work with basically any pistol that has a rail to attach that light. Very much added to my shopping list.