Since most dangler pouches are essentially just GPs that hang from velcro and I planned on buying 4, I decided that each would be from a different manufacturer just to try things out.  This is one of those pouches.
NB – While the pouch is shown in these pictures with the tag still attached and unused, that is purely because I took these pictures over 3 years ago before using the pouch.
The TT LAP measures 8.5″ wide along the top by 6″ tall and is 2.5″ deep, a little roomier than the Ferro equivalent but a similar shape with the slight point towards the base; which makes sense in terms of preventing small items sliding in to the corners and becoming hard to reach.
There isn't any external loop but there is some 1″ webbing daisy chaining on the front, to which you could always tie a weave of bungee cord in order to add a retention option for some small and lightweight pieces of equipment where you want instant access pretty much within your diver's triangle.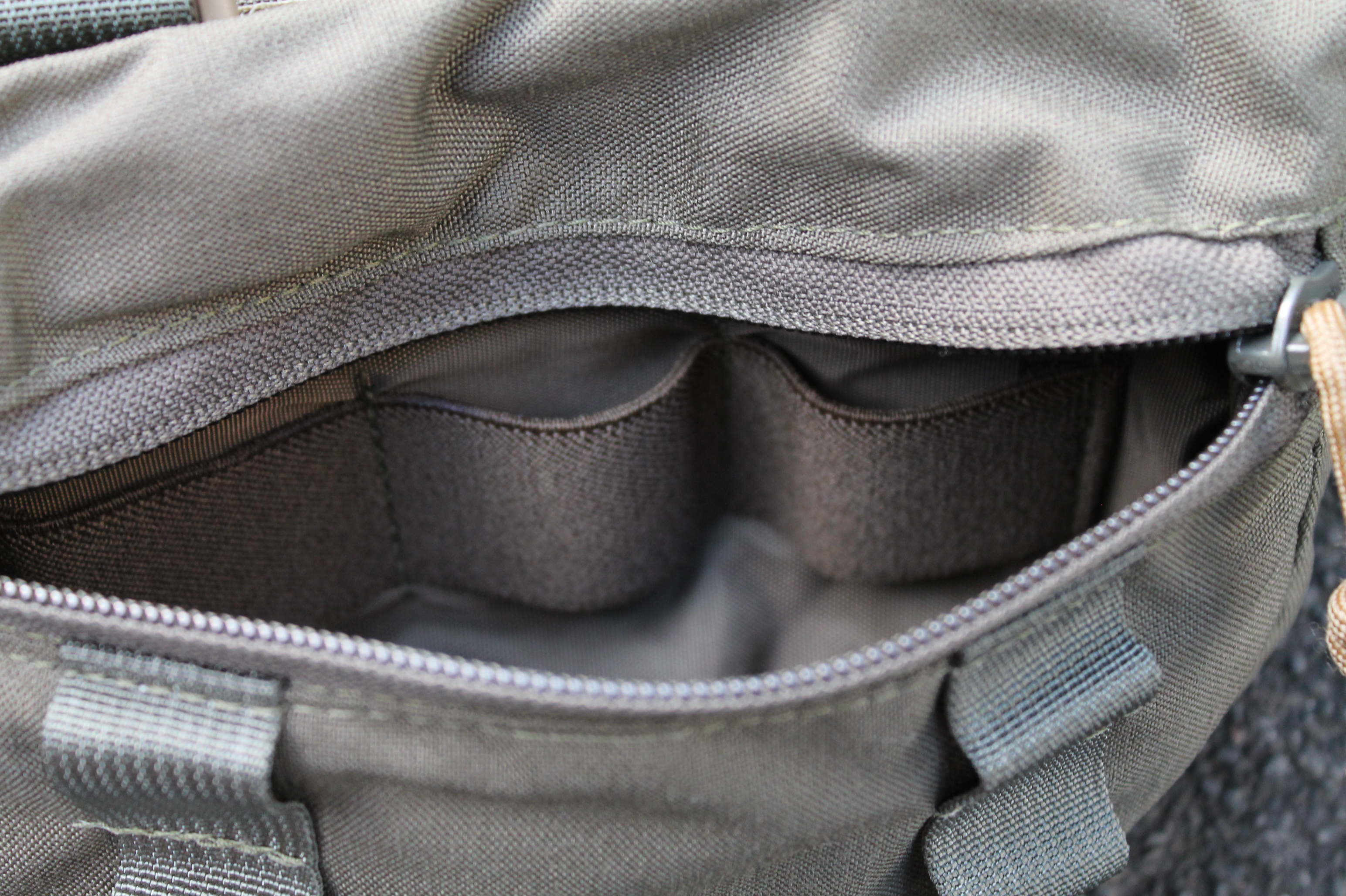 A key feature in terms of a purchase for me personally is a front mounted zip, which in this case is a reversed coil type (basically the standard for good companies who make cordura kit) with a decent paracord pull on it.  Top mounted zips will often sit right under your mag pouches and can potentially be obstructed or occluded with even a single layer placard or single layer of 556 magazines in low profile pouches.  With a Spiritus Mk4 or classic double mag pouches filled out?  No chance.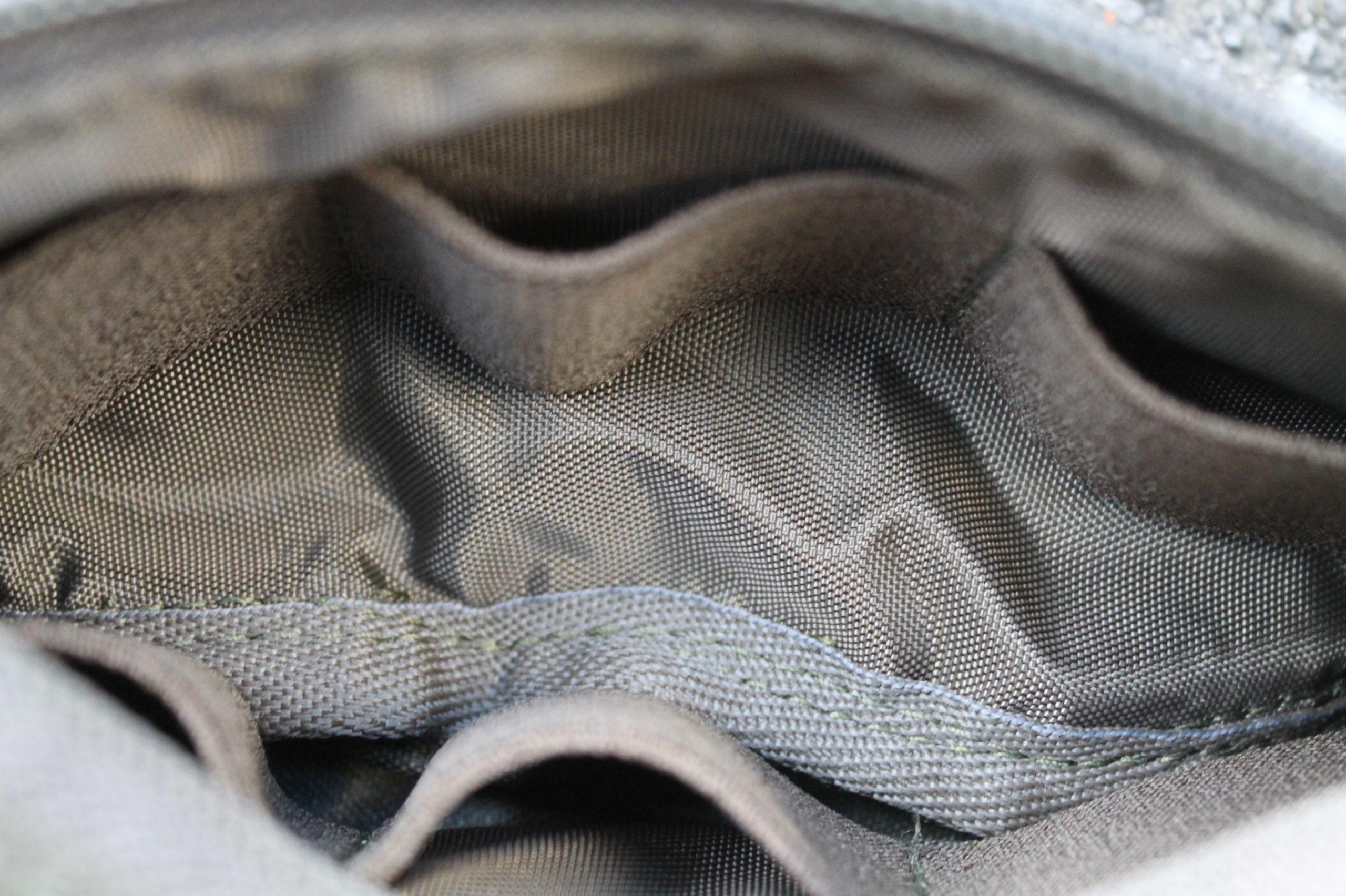 Internally there are further daisy chains of elastic on front the front and back surfaces to help stop the contents of the pouch all just sloshing together in to an unorganised mess.  A couple of other dangler pouches I own feature no internal organisation at all so the LAP is a step up in that regard.  The loops are fairly wide and loose so small items won't be retained, but anything that is of appropriate size and shape can at least be stood up and should stay that way, rather than immediately falling sideways whenever it isn't butted up securely against other items that fill the entire pouch.
Notice that the inner seams where there would be raw cordura edges have been nicely bound up, something that is indicative of the generally very high production quality of the product and lacking with some other popular brands.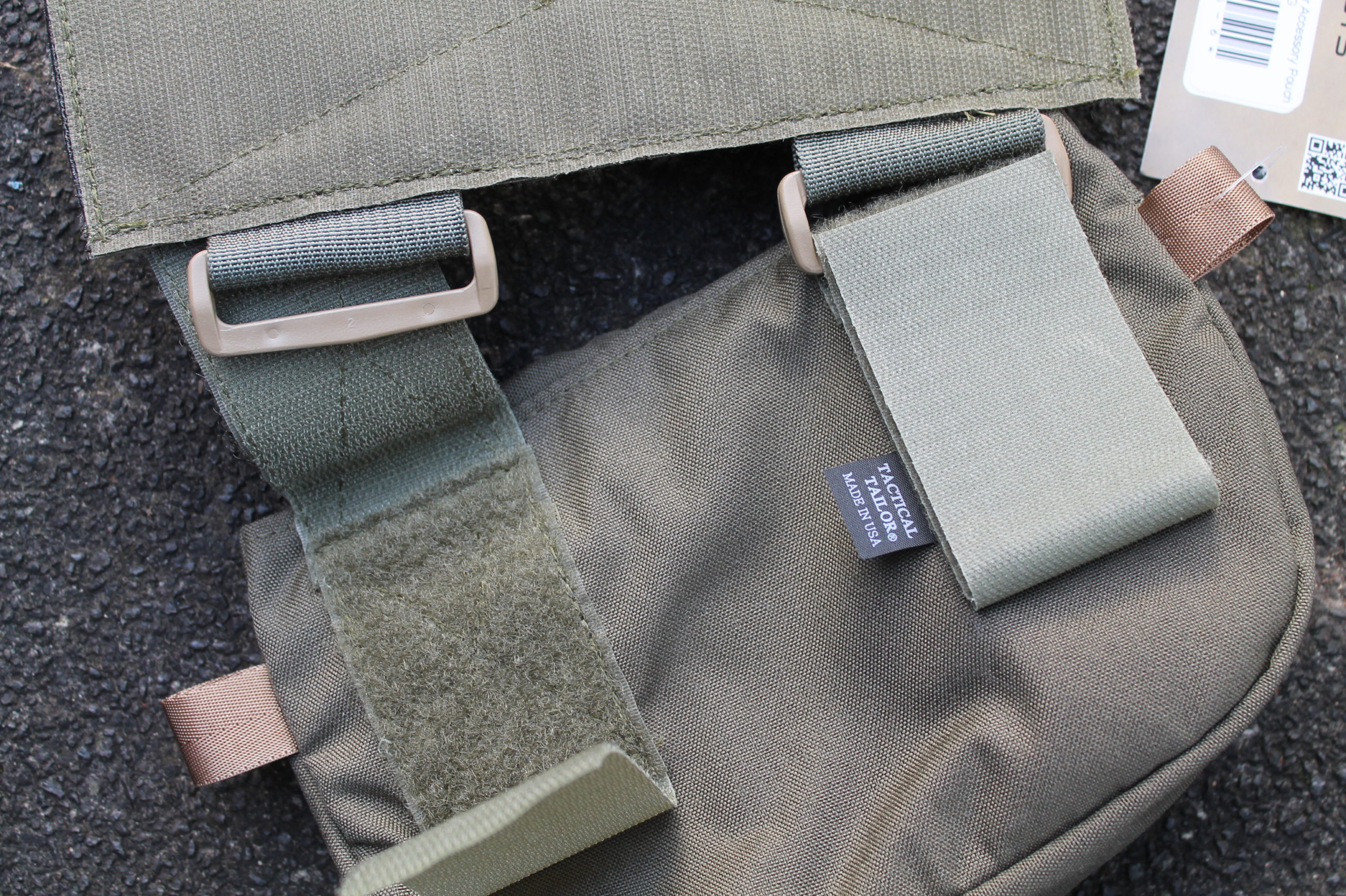 A somewhat clever feature of the TT LAP is that the mounting velcro is removable in order to make it reversible, as shown above.  As always this could have been a specific contract requirement, but I personally have never run in to a PC or placard which didn't have the industry standard hook and look alignment, so I think some weight and production time (and therefore cost), could reasonably have been saved here for 99% of users.
Unfortunately only 3 of the many depicted colourways are available on the TT website as of writing this post so this may be a less popular item or just discontinued entirely, but the quality of it is worth the price.  You can opt for either US made for $60 or TAA compliant versions at a lower price (click here to see exactly what TAA compliance means).  My LAP originates in the US and I don't think the cheaper option was available when I purchased it, but I believe the US made one is a good value, as despite the simplicity of the pouch it is clearly constructed to a high standard by skilled people.  I would opt for this over my Ferro 'The Dangler' every time.