The actual end of the trail for my patronage of Salomon. If you missed my earlier post that sums up my whole experience with the brand you're going to need to read that lest your brand loyalty potentially flares up (if you're that way inclined, which hopefully most folks are objective and logical enough not to be) – http://thefull9.net/salomon-blues/
When I look over these rather old 3D Mid GTXs, I can't help but be reminded of Merrell. They made/make a fairly similar line of footwear, they gained popularity in the military and subsequently amongst the community of folks who use guns and replicas thereof for a variety of pursuits. Then they got REALLY popular, became victims of their own success and quality throughout the line suffered drastically. I read dozens of reports from people discussing how their old pairs of Sawtooth shoes had lasted them years of use, then after a certain point each pair would only serve a couple of months before breaking down. Going through the exact same ordeals and wear processes.
As I've said in various places in the past, I'm never about trying to discount peoples' positive experiences and I get the Quest 4D boot line has done a lot of folks very well. Passive Shooter has a couple of pairs that I've personally witnessed him get huge amounts of use from and had very good things to say, but unfortunately my own experiences going through a good few pairs have not been that positive by any stretch.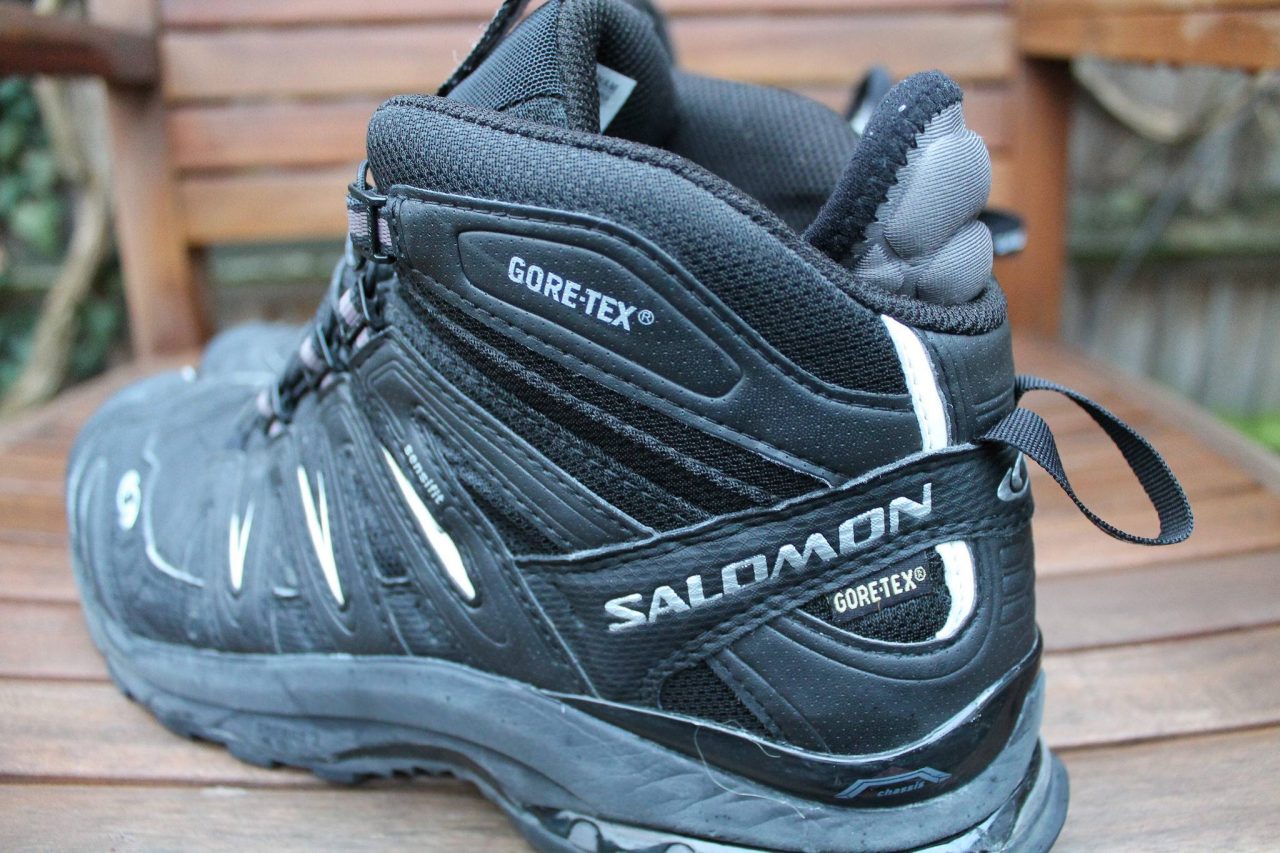 I picked up this pair of XA Pros second hand online from a seller with whom I happened to have some store credit accrued. They came up in my size for not much money, I knew the tab on the rear meant they were of older production and that for general outdoor activities, especially airsoft, I do tend to prefer a much lower cut boot than anything the military issues. Since I already had the regular style Mids to wear occasionally in warm weather, a lightweight shoe with the Gore-Tex lining was a logical addition to my range of options. They ticked all the right boxes for being out in the winter, be it just walking or weekend games. As per usual bear in mind this is all thinking that happened about 2 years ago and I hadn't yet quite given up on the brand – even after a couple of pairs failed miserably I was determined to give it at least another shot or two purely on the back of the rabid worldwide popularity. In retrospect I personally wish I'd cut my losses sooner.
This particular pair are simply more rigid (in the right way) and durable to both a visual and tactile inspection compared to my newer Mids. The materials used throughout the upper have lasted far, far better than my newer production equivalents, to quite an extreme degree in fact. Also the soles do not suffer the pathetic paper-thin feel that I mentioned plagued my other Mids in the previous blog. These old boots are just better made, simple as that, hence my analogy to the plight of Merrell. As is so often the case this is a sample size of one and I am always cognisant of that fact, but I can only call the shots as I see them fall.